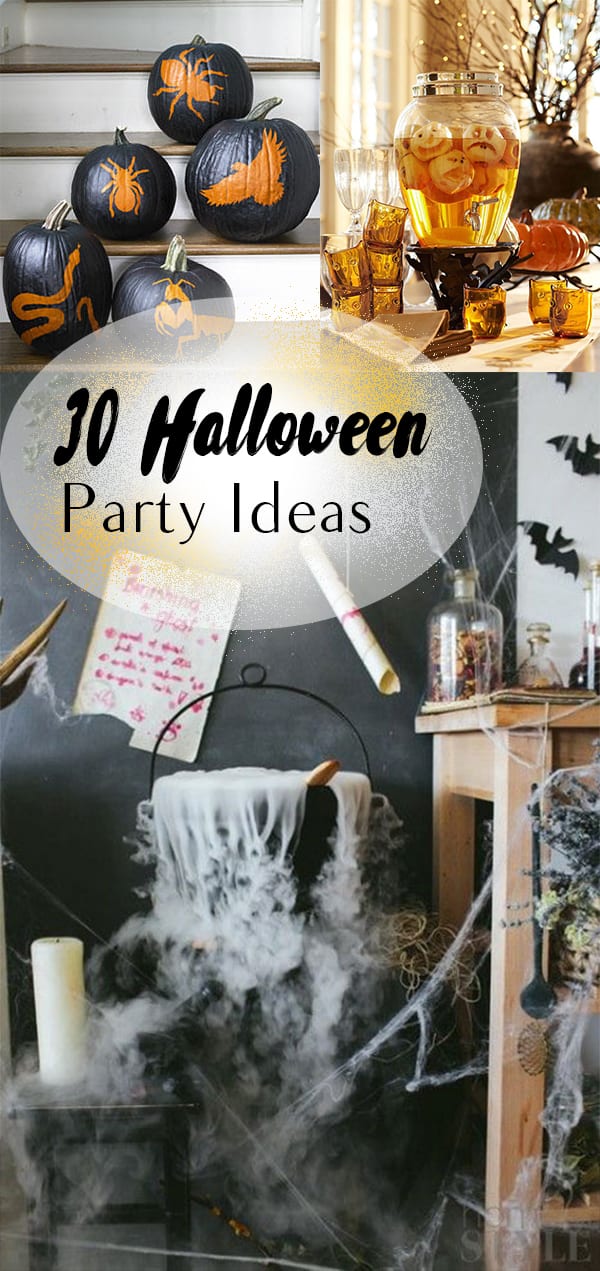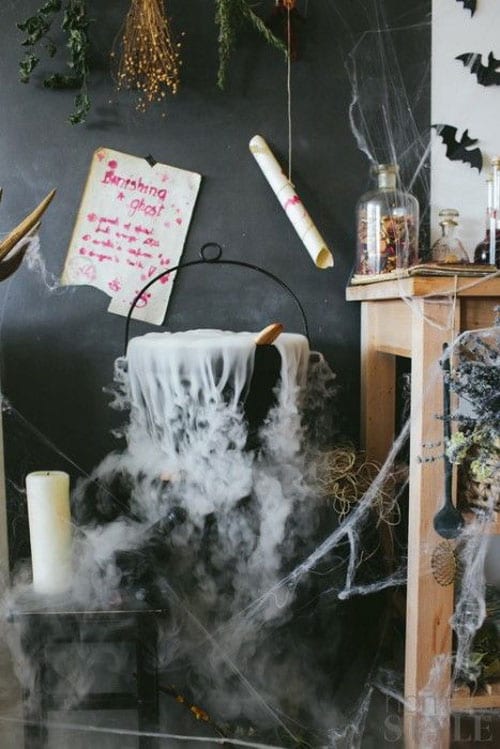 For your drink, use a cool dry ice cauldron! You can stick your punch or other drink in it and have dry ice bubbling up over the top like a spooky witch's cauldron!
Hang bats from the entryway or hallway to give your party an eerie entrance! Cut the bats out yourself or get plastic ones from the store.
Make the door and entrance to your home look like a giant gaping monster mouth! You'll just need some construction paper and other craft materials to make the transformation.
Take some cheesecloth, stretch it over a stand to look like a ghost, and spray it with hair spray. Let it sit for a while and, when you remove the stand, it will stand all by itself looking like a spooky ghost!
For your party, make sure to make some creepy invites to send out to everyone. Make it look like an old scroll or tombstone or something else.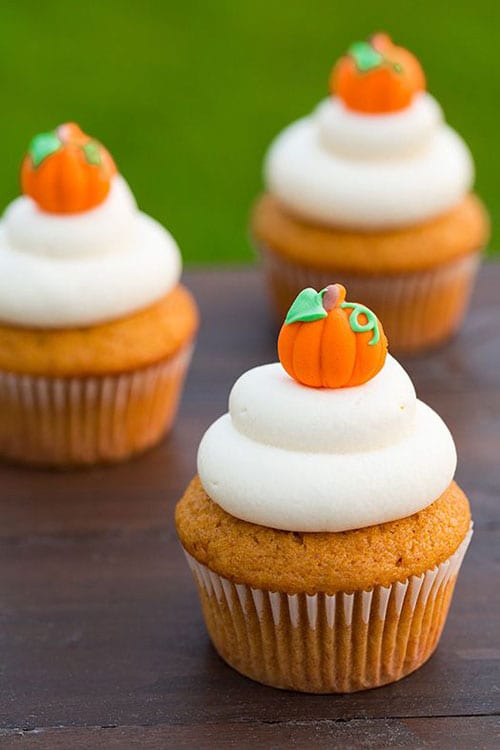 There are tons of scary snack options to choose from for your Halloween party, so make sure to look around and choose the best.
One of those is pumpkin deviled eggs. You just make the filling orange and then add a chopped chive or something green for the sprout.
Mix Elmer's glue and red food coloring to make a bloody paste. Then, dip your hand in it and leave bloody hand prints on the mirrors and windows of your home.
You can also do the same idea, but with your towels in the bathroom. Buy some cheap white towels and put the bloody handprint on them to look like a murder scene.
Make a dirt cocktail for your guests to have fun with. Have a combination of gummy worms, chocolate crumbles (for dirt), chocolate sauce (for mud), and other dirty looking snack foods.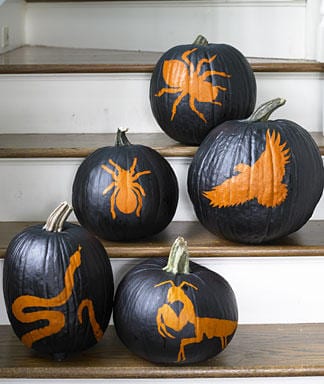 Spray paint your pumpkins black and put these awesome Halloween designs on them. It's a super easy way to get some pumpkin decorations without having to carve them.
Hang artificial spider webs in your home to make it look old and creepy. You can also hang them heavily over doors that you don't want people going through.
You could try making these creepy spider sacks that hang from the ceiling. They look like a spider's nest, and you can even add fake spiders to them to look even grosser!
If you're having a meal, then make a gorgeous pumpkin centerpiece. Paint some of the pumpkins or put a design on them to look great.
Crows and ravens are classic Halloween ideas, so use them for your party. You can put them on the tables, hang them from the ceiling, or put them on end tables. Whatever you want.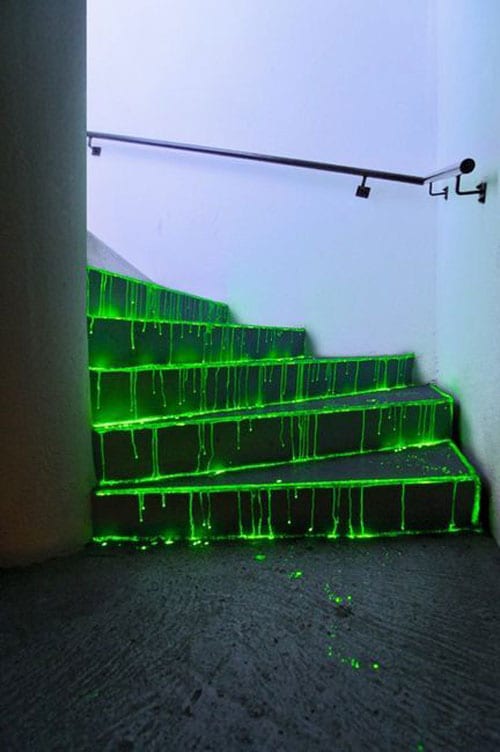 Make these fantastic glowing steps that will scare your guests for sure! It looks great and I just love how they add an eerie light.
You can't have a Halloween party without a spooky playlist. Make sure you have all the music decided beforehand so that you don't have to worry about it during the party.
Make or buy a scary doormat that you can use on the night of the party to welcome all your guests! Not only is it fun, but it will let them know they're at the right place.
Decorate Mason jars to look like classic Halloween creatures: ghosts, Frankenstein, zombies, etc. Put a light in them and use them as makeshift lighting.
Make cake pops in all sorts of different Halloween styles. You can make them look like bloody eyes, for example, to really freak your guests out.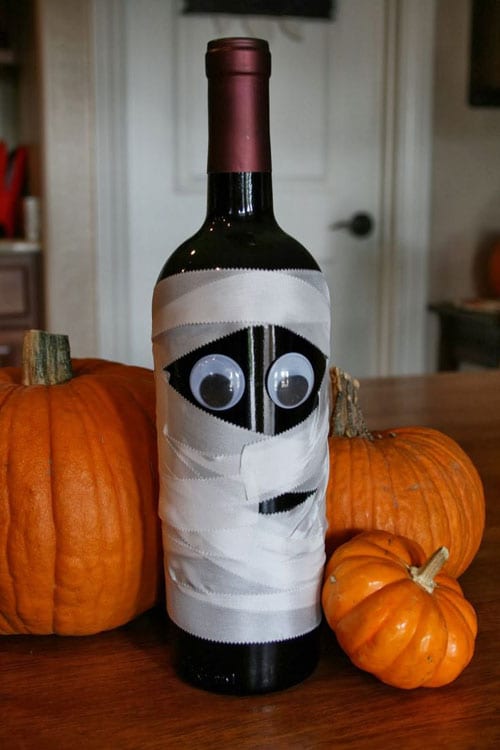 If you're going to have a wine bottle, then spruce it up a bit! Wrap it with tape or paper or something to look like a mummy wine bottle.
Make paper witch hatches or buy some from the store and hang them from the ceiling. You can put lights in them, too, to get a bit more lighting for your party.
Turn normal white balloons into spooky ghosts. Just blow them up and then draw faces on them! Hang them up around your house, and you're good.
Make a meat platter that looks like a human corpse. As it gets eaten by your guests, it will look like it's slowly getting dismembered!
If you're going for a Harry Potter theme, hang candles from the ceiling of your hallway or somewhere else to make it look like the Great Hall. So fun!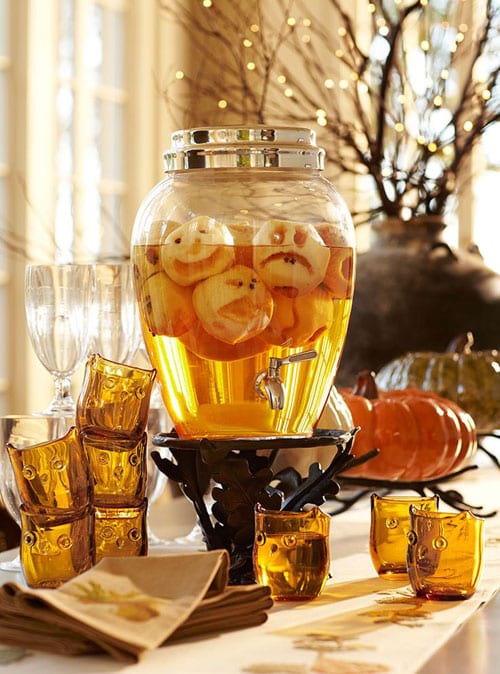 If you have a big clear container for your drinks, then try this. Fill it with peeled apples that you've cut up to look like shrunken heads. They'll float around the drink, adding some spookiness and flavor!
Cut up a pumpkin and turn it into an ice cooler for your drinks. Just fill the pumpkin with ice and put the drinks in it. Easy as that.
Use little mini tombstones as place cards, if you're having a dinner, or as labels for the food and other snacks. So fun and clever!
Plan some fun Halloween-themed games that you and your guests can play. A great one is pumpkin bowling. You stack up toilet paper (decorated to look like ghosts) and roll a pumpkin to go bowling.
Freeze ice cubes with those plastic spiders in them. When people go to sip their drinks, they'll have fake spiders floating in them!