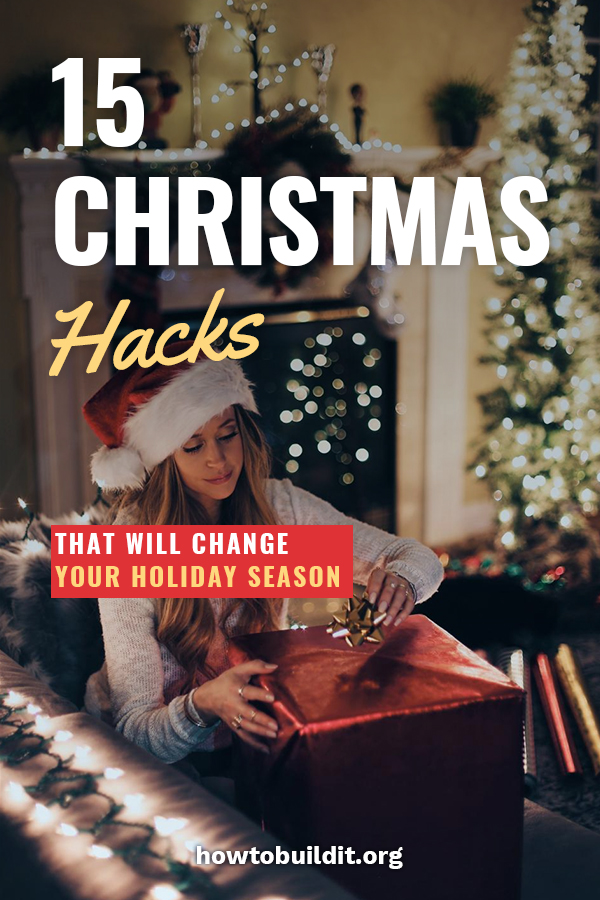 Spruce up boring plates by adding a simple strip of chalkboard tape and then decorating it however you want! You can even just add the tape to get a Santa themed plate!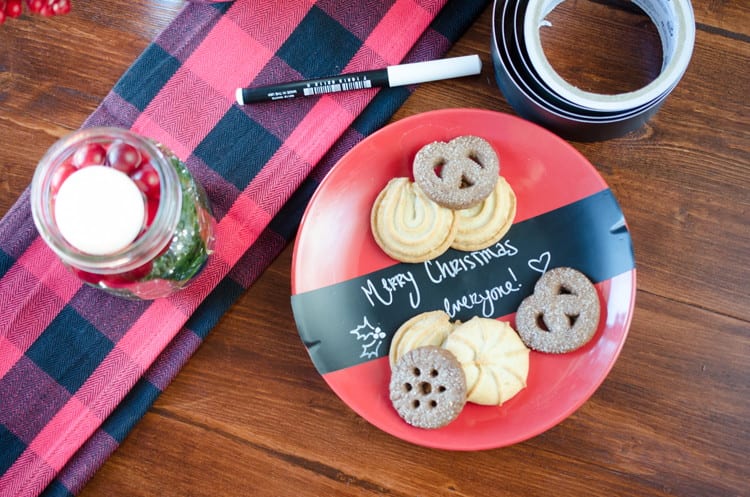 Before you hang up your Christmas lights, add a bit of color to them. Spray paint the wire a festive color (like gold!) and then hang it up for an easy take on a lighted garland.
Make these fantastic illuminated jars for such an incredible Christmas decoration. Add some cranberries to the jar and a tea candle to get this super easy centerpiece that smells even more amazing than it looks.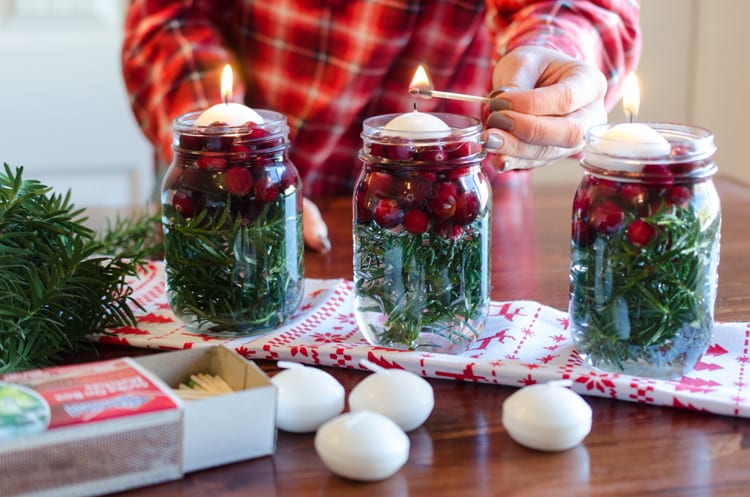 When hanging up ornaments on your Christmas tree, decorate with a few  mirror ornaments. These are great because they reflect light, so your tree looks brighter and more full without a lot of effort on your part.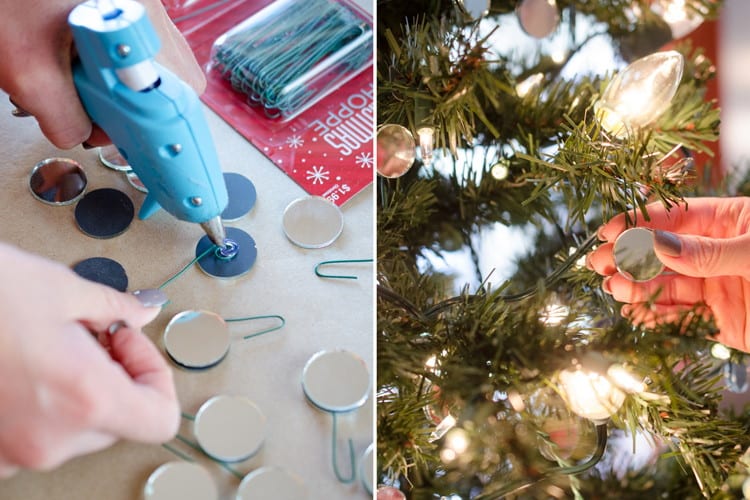 Create your own athropologie snow globes with these DIY snowglobe idea. Use a variety of toy Christmas trees in a variety of mason jars. Cover with sprinkles of fake snow to complete the look.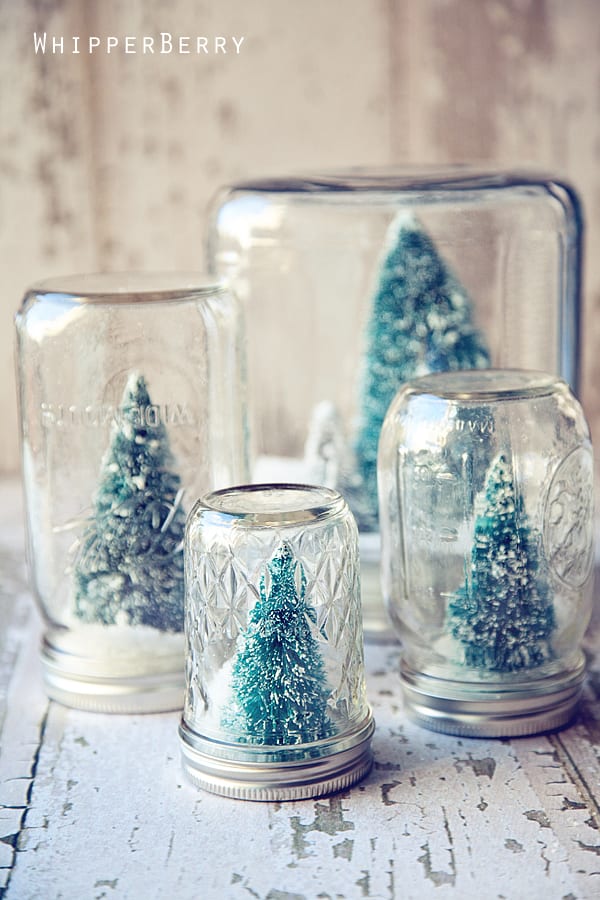 Place an upside down hook on the back of your front door.  Hang a ribbon over the top and use that to hang your wreath. It's cute, easy, and super cheap!
Use a paper towel holder to store your ribbon. This makes wrapping presents so much easier! Keep it close by so that you can easily access (and keep your ribbon tangle free) when wrapping your gifts this holiday season.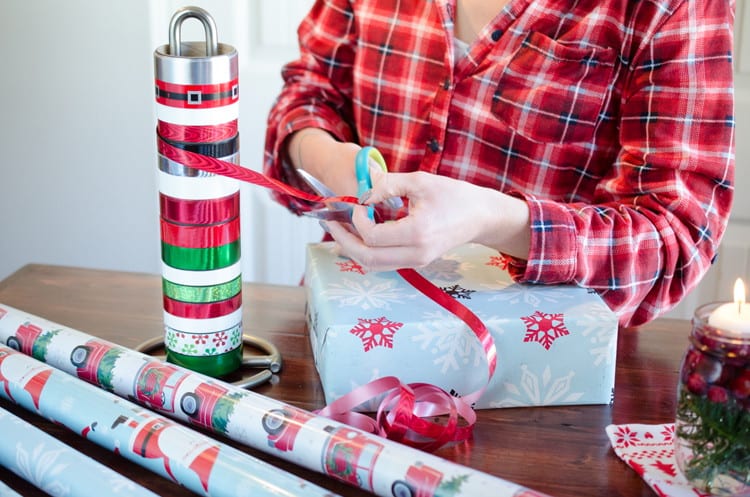 Turn old toilet paper rolls into these cute little gift boxes. It's easy, looks great, and costs you virtually nothing.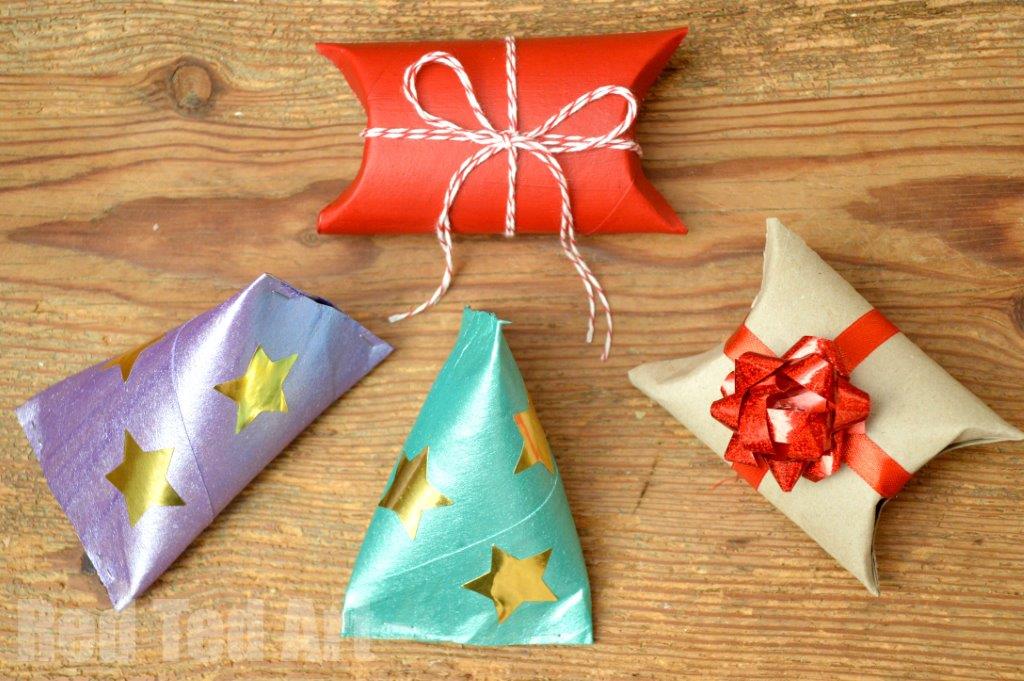 If you're having Christmas dinner or a big holiday gathering, then use candy canes as last minute place settings. No one will guess that you created these with hot glue, gift tags, and mini candy canes.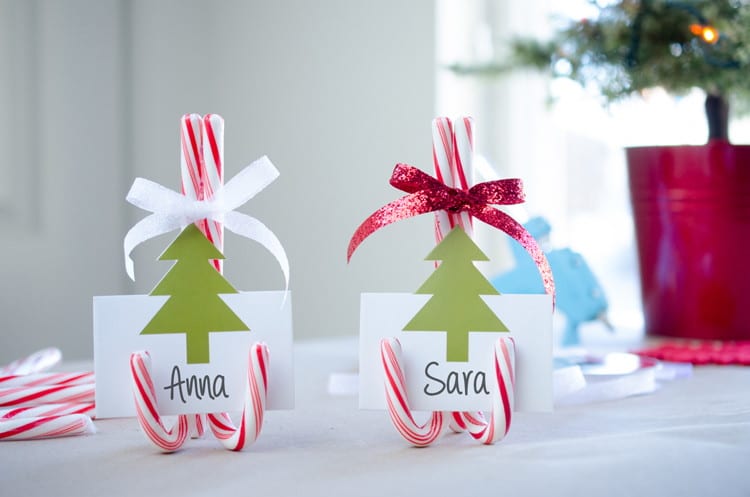 Add a festive addition to your drinks and freeze cranberries in your ice cubes. It doesn't take much work from you, and it will really impress your guests.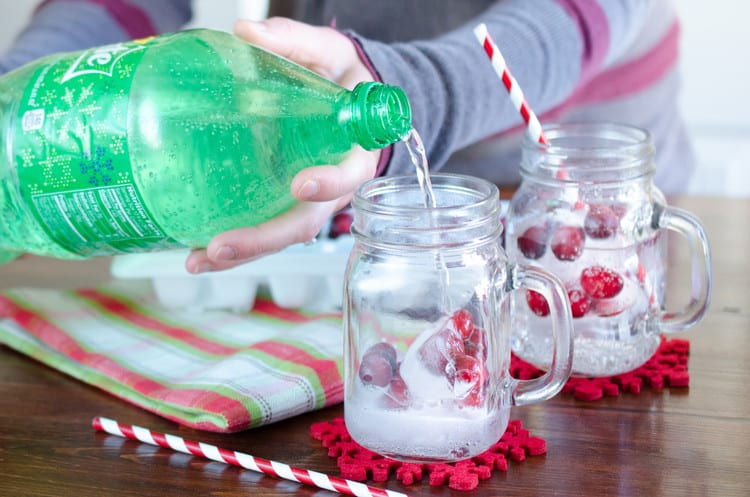 Use an old sock to cozy up a coffee mug this winter! It's doesn't cost money and actually looks really cute. Add a few buttons for a fun accent piece.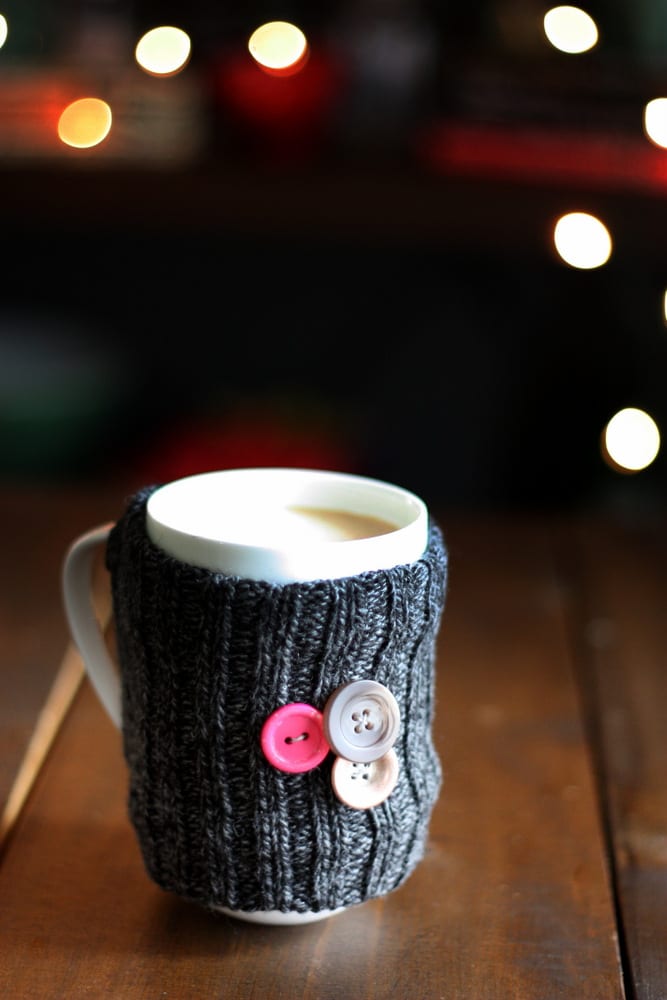 Freeze whipped cream into fun Christmas shapes (use cookie cutters!) , and when you make hot cocoa just plop them into your cup. Before they melt, you'll have cute little designs in your drink!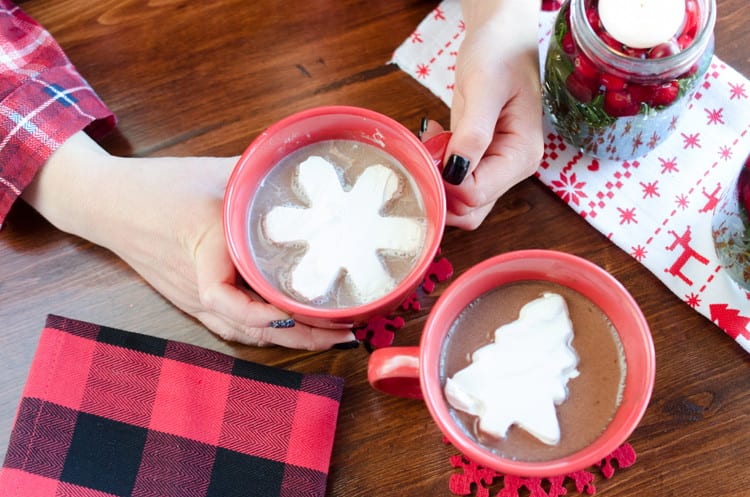 If you have a brick mantle or fireplace, don't distress. You can still hang up lights! Use a hot glue gun to attach your lights directly to the brick. This works both indoors and out, and it's just as easy to remove when it comes time!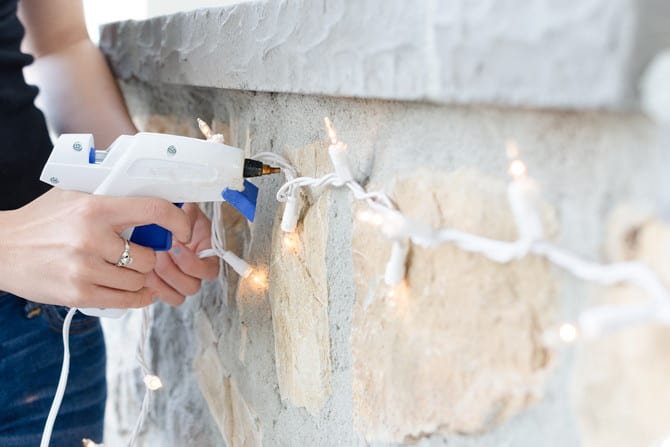 Speaking of hot glue, a great Christmas decoration is to make "snowflakes" (with a glue gun, of course!) directly on your windows. They stick without needing anything else and they make a wonderful decoration!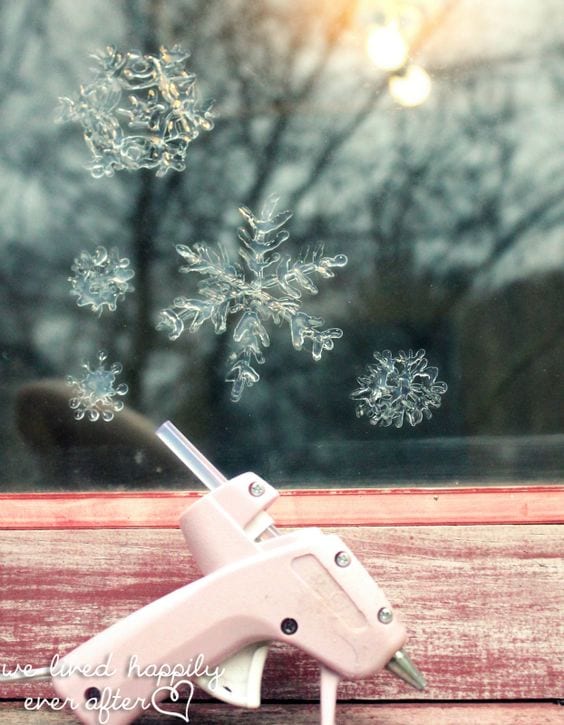 Make some stovetop potpourri that is sure to make your home smell like the holidays. It's easy to make, doesn't require much from you, and smells amazing!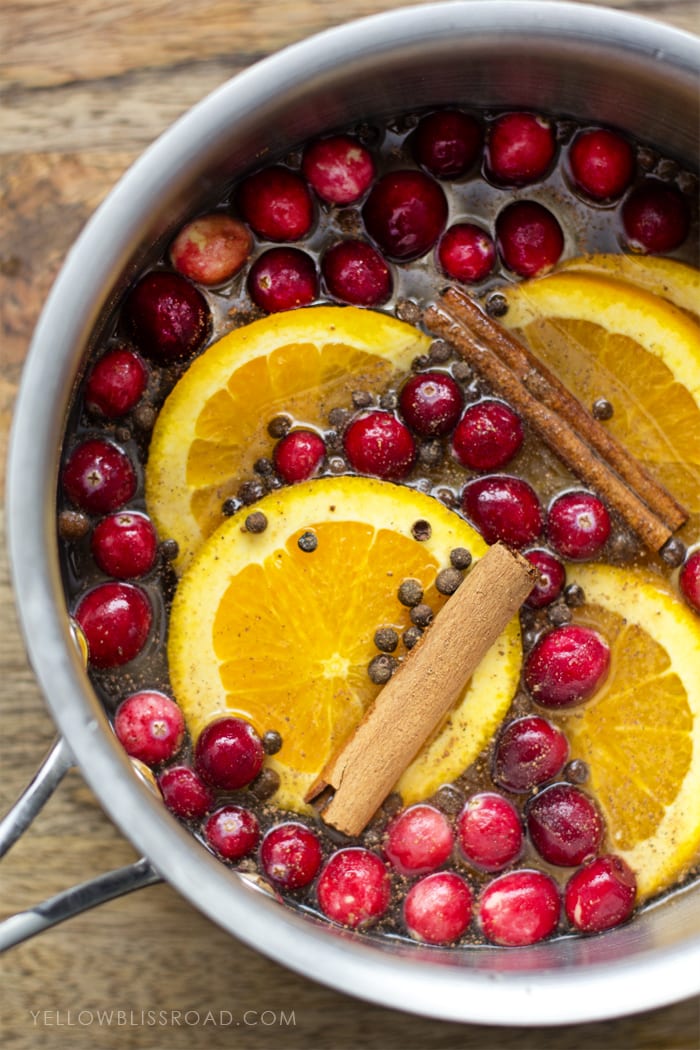 Make large Christmas ornaments for your front yard using plastic balls and tuna cans.