We all know that a classic winter decoration is greenery. You can use it wherever you want! It looks great as a wreath, in windowboxes, or even in bouqets on your staircase railing.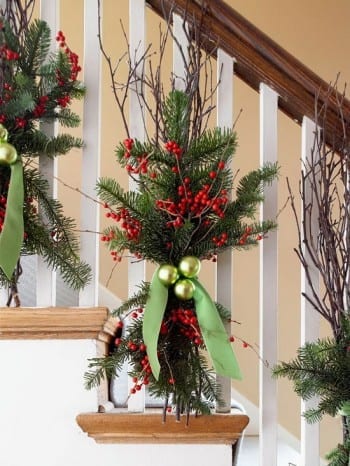 Incorporate lanterns into your winter decoration to lighten up your home. Put them on the stairs, on tables, or even in your yard! You can fill them with candles, or with ornaments, ribbon, and even cranberries. Check out this article for more help decorating with lanterns!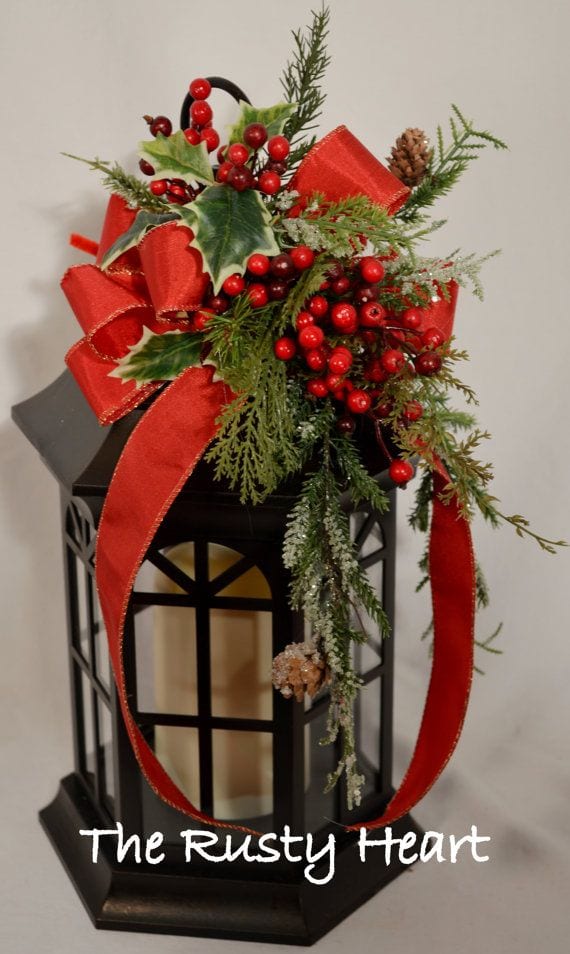 There are tons of winter themed pillow cases that you can make (or buy!) to tie together your decor this season. There are cases for both exterior and interior pillowcases and here are my favorites available for purchase.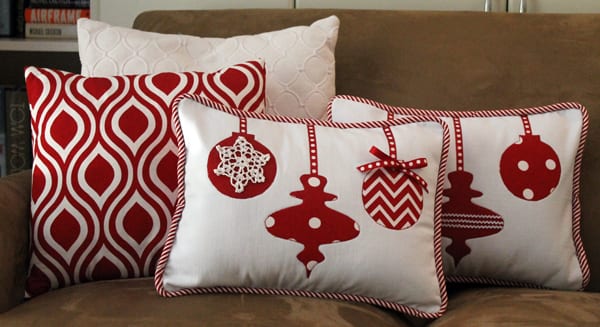 Add some lights into a jar or vase to create a DIY light fixture for your home! You can use tea lights or string lights to get a different effect!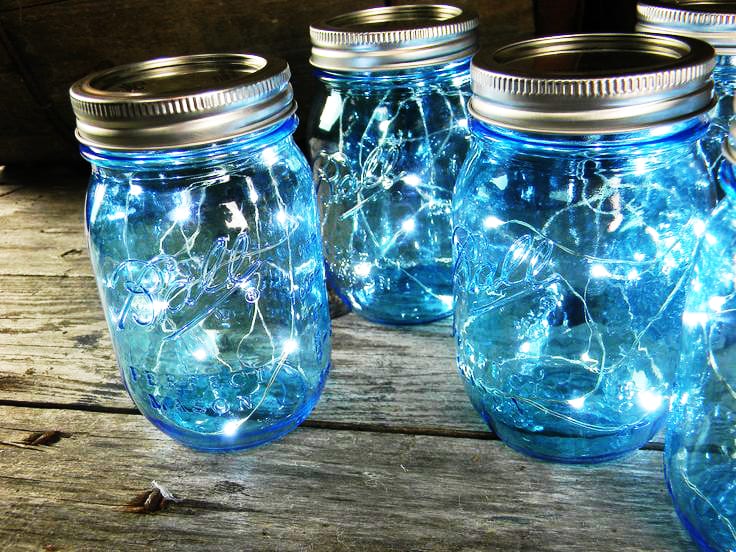 Wreaths are a classic Christmas decoration that no home is complete without. Instead of spending a fortune on a wreath this season, make one yourself! You have tons of different options (from ornament wreaths to burlap ones) and you can put them up anywhere in your home.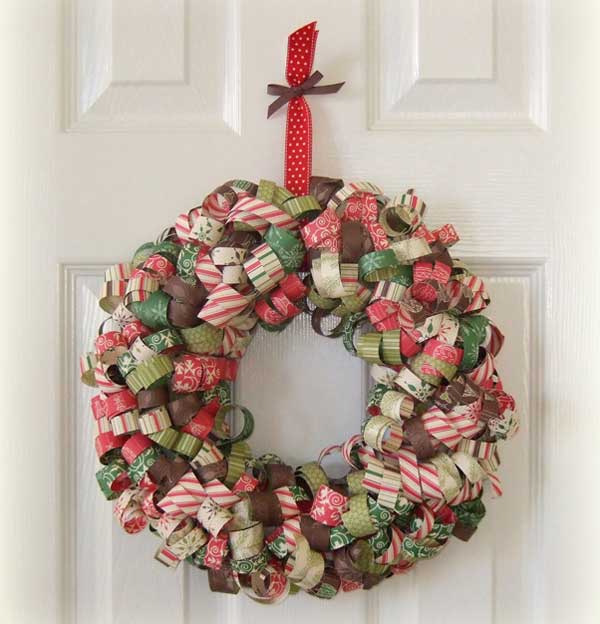 You could also make your own garland this year!  Like wreaths, there are lots of materials you can make them out of, so you'll never be limited. Check out this article from Lowe's for more information about creating a DIY garland this December.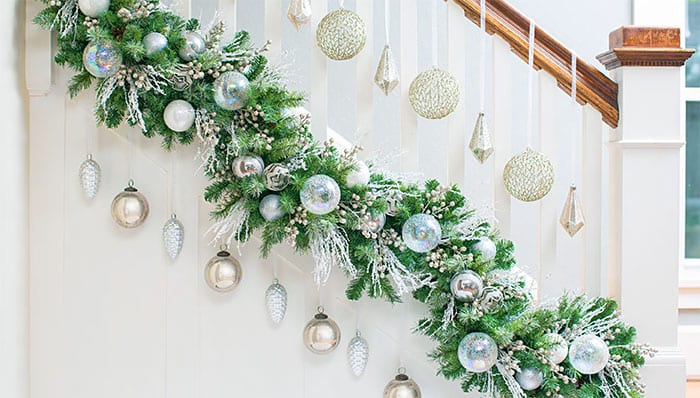 A fun Christmas sign is what every home and yard needs to pull everything together. From big to small, you can do what fits your needs and space.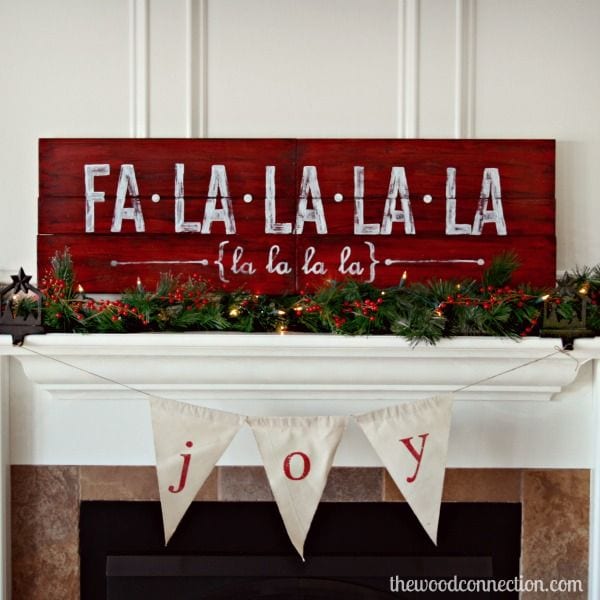 Use candles to make awesome centerpieces for your home. You can pair a lot together for a nice lighting arrangement, or just use a few for accent pieces around the home.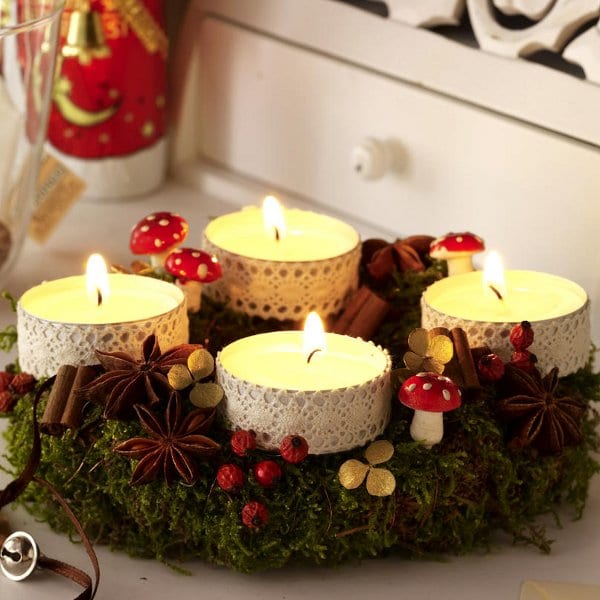 Make your own snow globes out of mason jars this year! It's fun, super cute, and you can make them exactly how you like them! Use this tutorial from WhipperBerry to create your own Anthropologie inspired mason jars in under thirty minutes.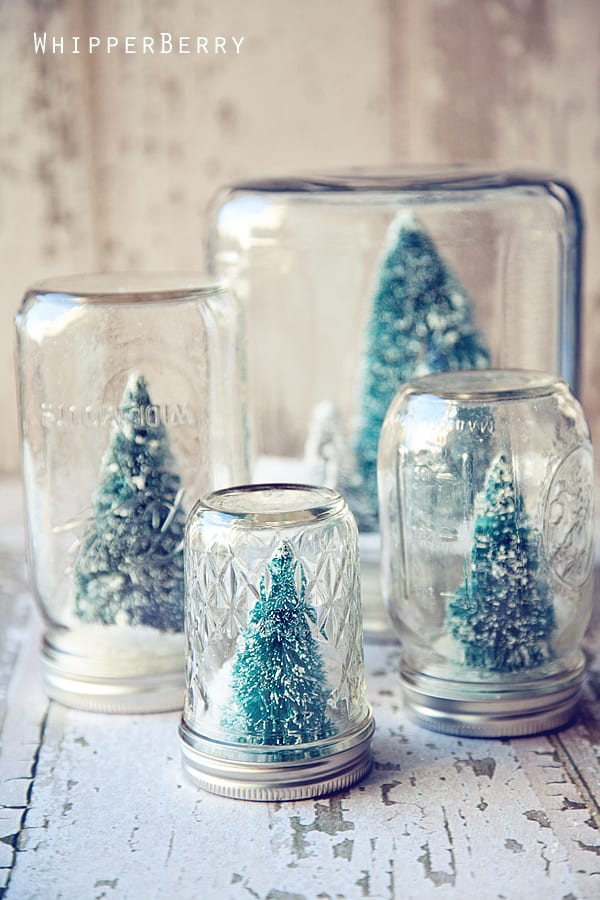 Use pinecones to fashion a fun, rustic, and clever centerpiece for your table. Incorporate it with other festive aspects for a more dynamic decoration.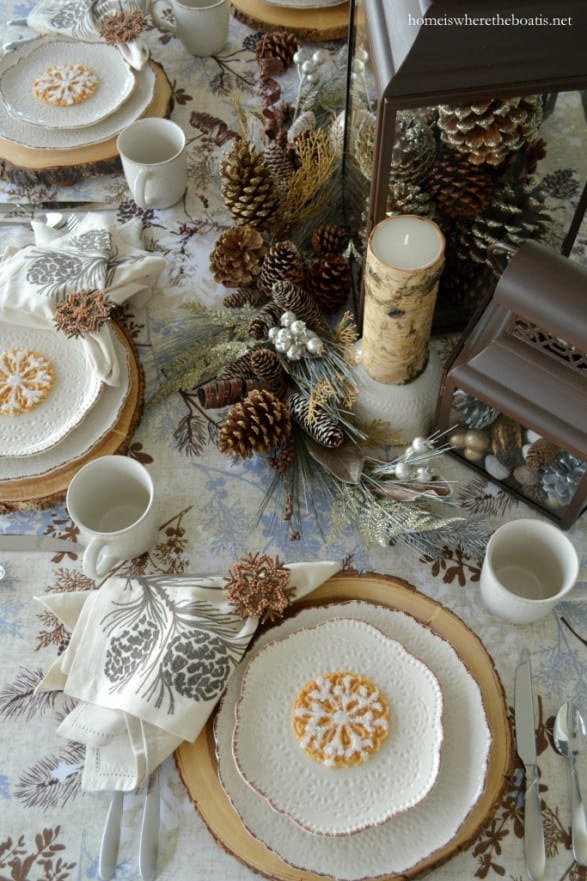 Use a strand of burlap to make a gorgeous table runner this Christmas season! It's easy, cheap, and looks fantastic!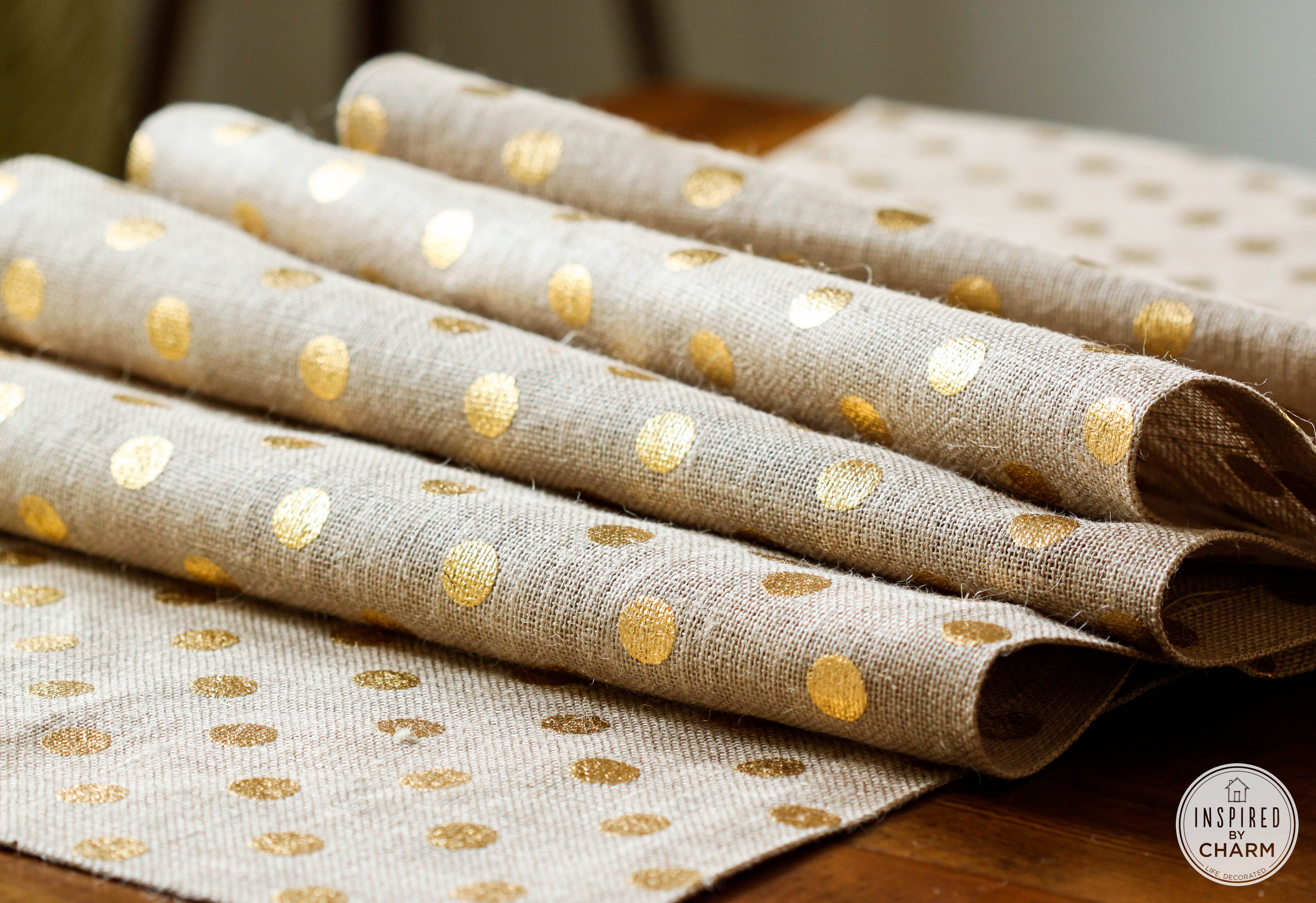 If you have a mantle, then you just HAVE to decorate it for Christmas. You can use whatever you like, but I think a few Christmas vases, a mirror, or even a rustic wreath looks great. Don't forget to add a garland!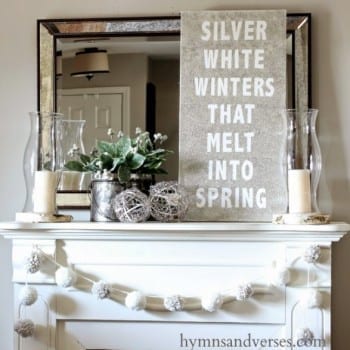 Make some sort of deer-themed wall-mount! It could be some string art, a silhouette, or even a full-on mount if you feel artistic enough!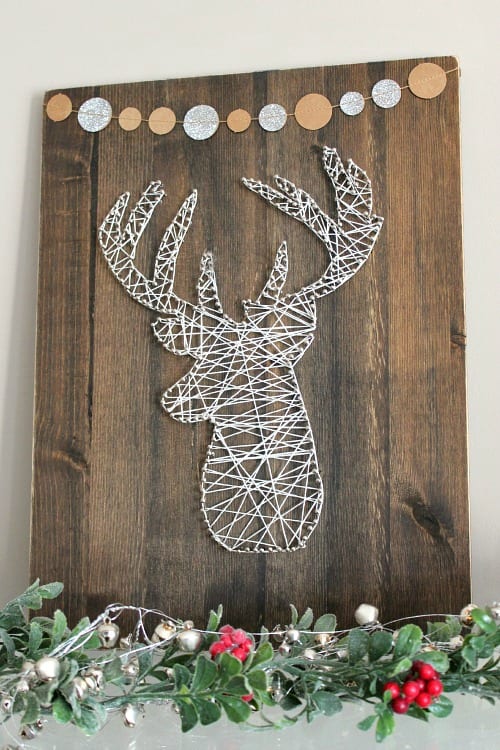 If you have a fireplace you don't use, then stick some candles in it to get this great look. In fact, with a bit of imagination, you can turn some old pieces of wood into a faux fireplace outline and do this anyway (get the tutorial here!)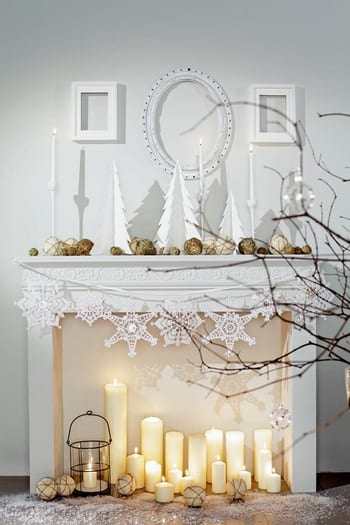 Make these gorgeous felt trees that look great anywhere around your home. Pair them with with tinsel, mini ornaments, and pieces of ribbon to create a holiday accent piece for a coffee table.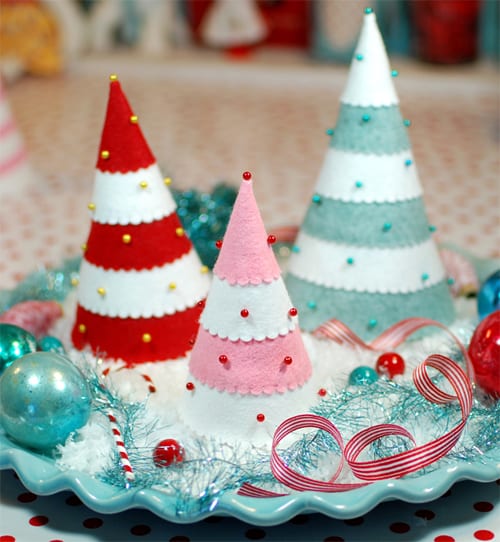 A super simple winter decoration is this Christmas bowl! It's rustic and easy to make, which means it's a must-make for lots of busy crafters out there.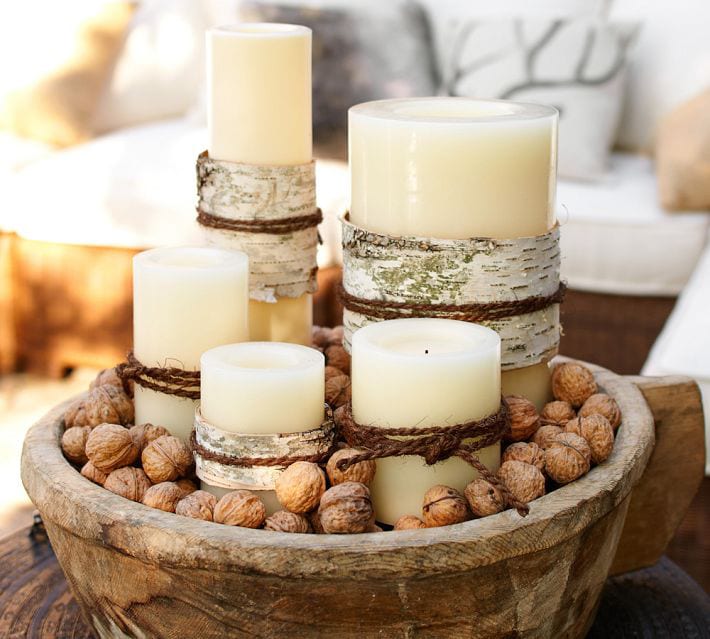 To decorate with some more greenery while still going for a more rustic look, try this. Fill a wooden crate with logs and greenery. Then, add lights for a calm and relaxing decoration that smells just as lovely as it looks.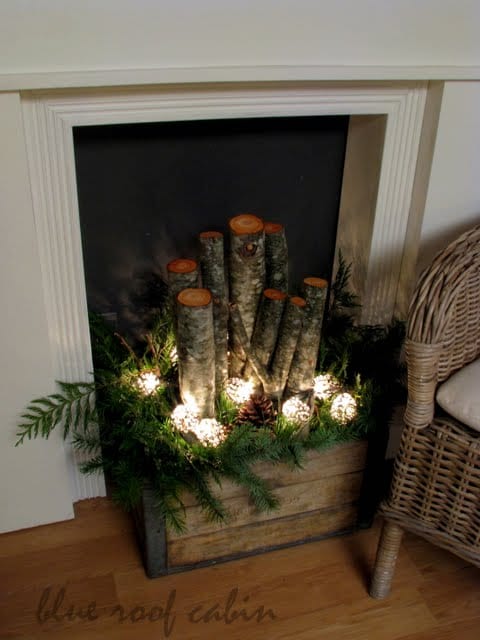 Use blocks of wood to decorate around your home. You can put whatever winter design on them that you think looks best. Aren't these snowflakes adorable?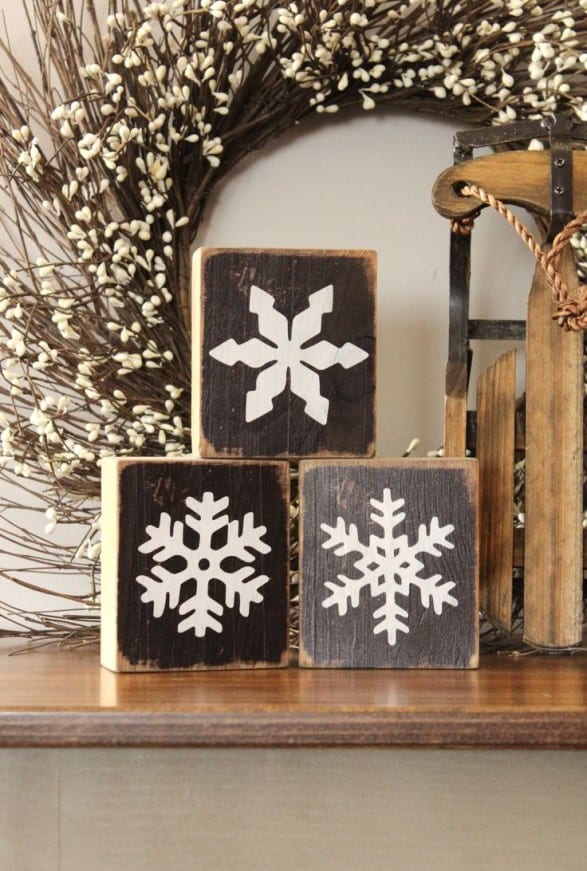 If you're into sewing and can't resisit a fabric-based craft,  make a blanket for Christmas this year! It's warm, cute, and can be used for decoration or even a gift.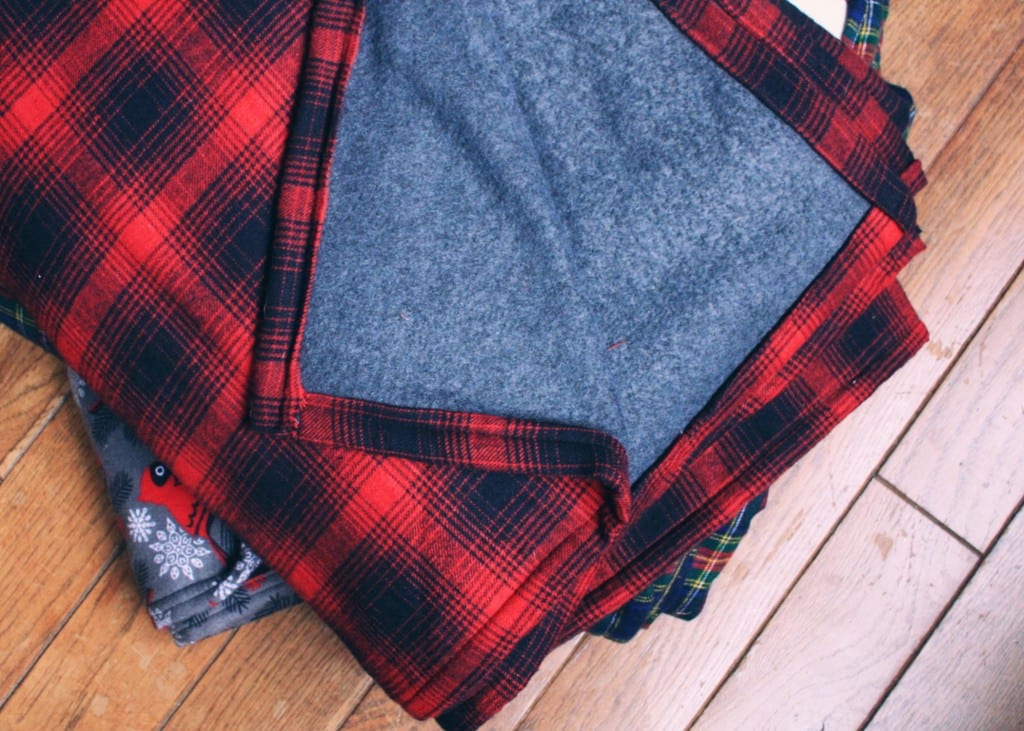 A fantastic tablescape is necessary for anyone who plans on having Christmas dinner or any big holiday meal at their place. Go for a classy and elegant look like this! Pair burlap with dramatic elements like the jewels on the candles. It's effortlessly chic!