Take your empty lantern and fill it with string lights. You can go for a more festive feel and get colored ones. Or, you can stick with the classics and use white twinkle lights. Whatever you choose, it'll look great!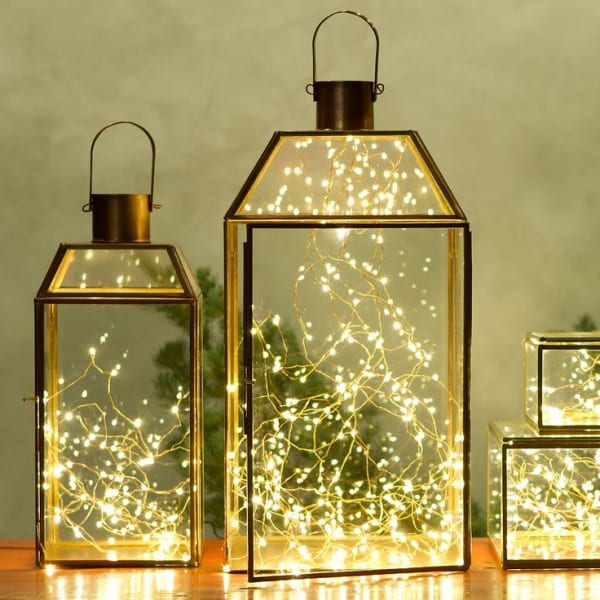 Decorate with lanterns on the steps up to your home! These are great outside because they add a hint of soft lighting.  They look great inside along any interior steps as well!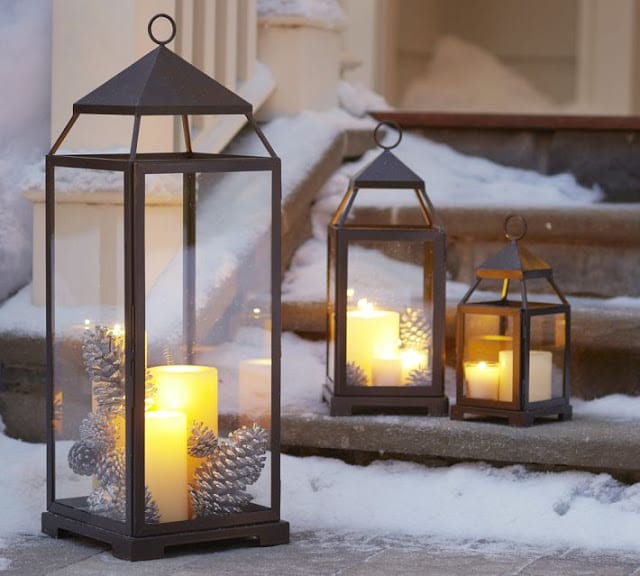 Fill an empty lantern with ornaments and leftover balls to get a festive and colorful decoration! Put these anywhere around the home, and use ribbons and even some twinkle lights to tie everything together.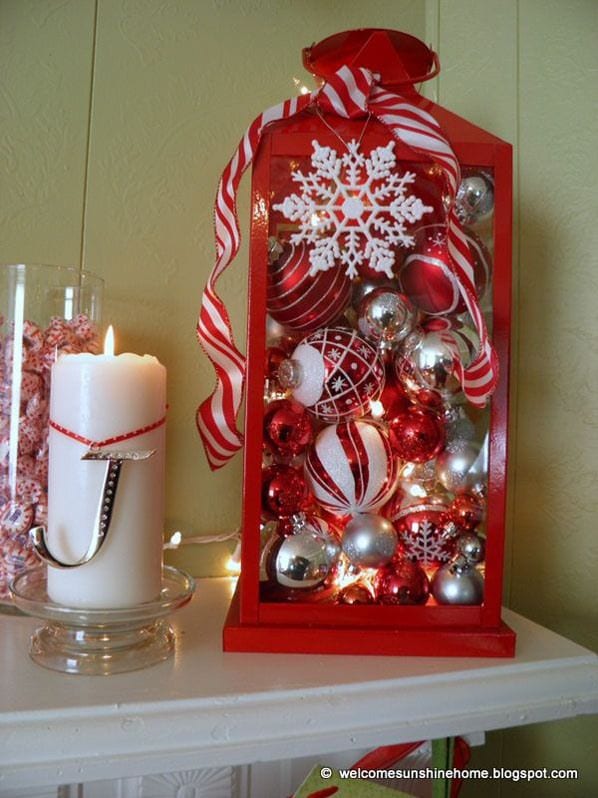 Use lanterns of all different shapes and sizes and hang them up in your trees. You can light them at night, or you can just leave them be, but either way is absolutely beautiful.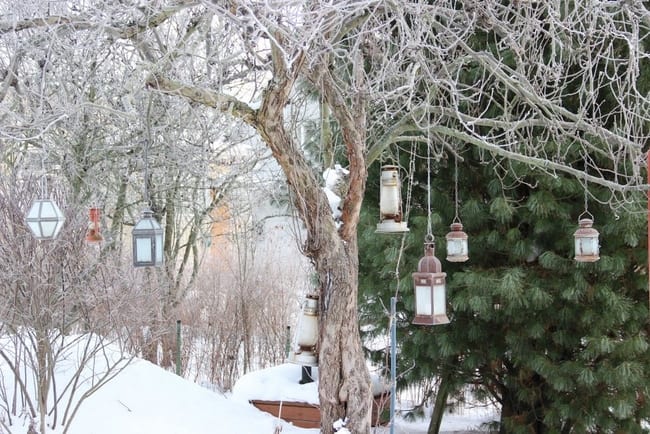 Lanterns are a great option for any Christmas themed centerpiece. They don't require much work, and they look great. Feel free to paint your lanterns to match other aspects of your decor! Any kind of spray paint will do.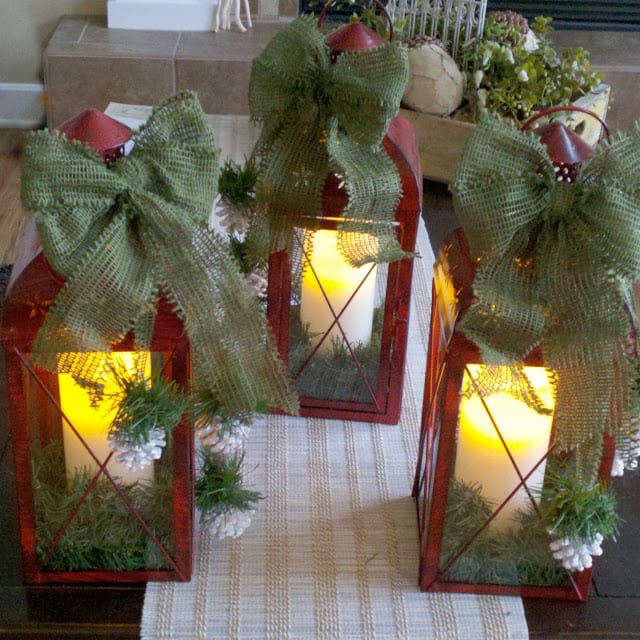 Another great item to put in your lanterns is candles. It adds such a nice rustic and homey touch, plus it's a cute and clever way to get extra lighting.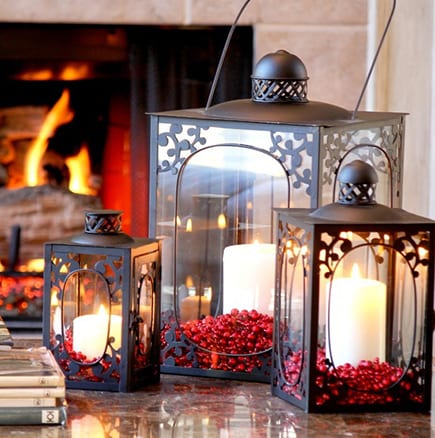 If you have little mini Christmas trees, then put them in your lanterns! You can decorate the outside of the lantern with greenery and ribbons, but the mini tree inside is just so cute! This looks like it's straight out of a holiday movie.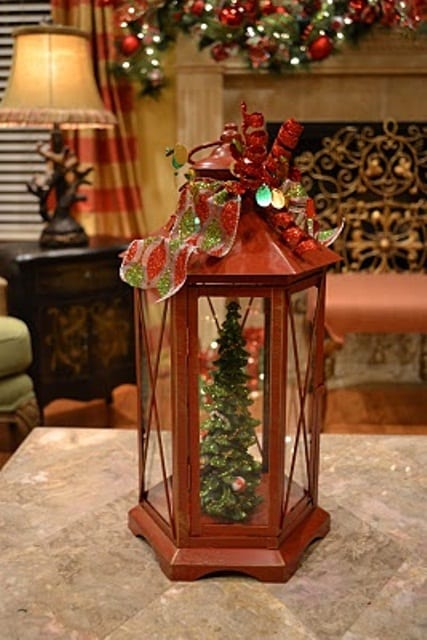 Another fun option is to create a mini Christmas scene inside of your lanterns! You can isolate them to one lantern each or have the scene spread out to cover multiple lanterns. Consider creating a tiny snow covered village.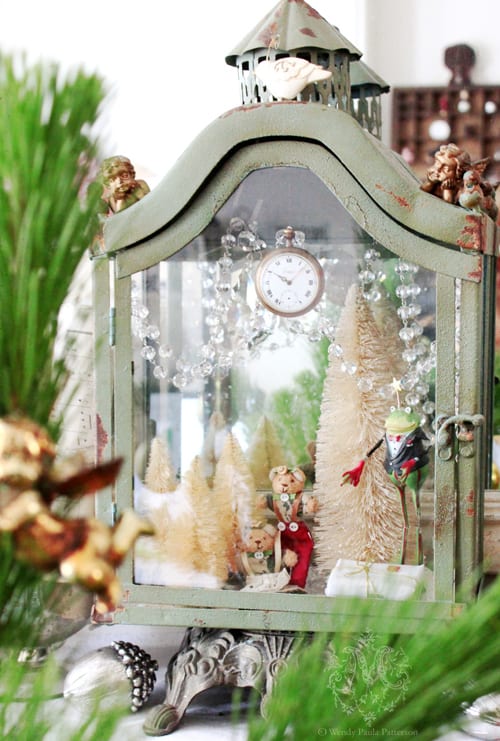 Pair a rustic lantern with silver pumpkins, and other squash themed veggies. While this is more of a fall centerpiece, these rustic lanterns would look amazing on any tablescape.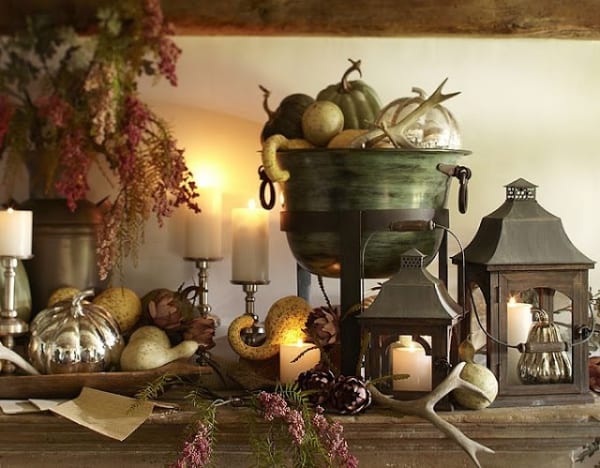 Stick a little snowman into the lantern for a fun decoration! Add a small scarf or any other accessories to the snowman to match the lantern and other holiday décor.
Go for a classic Christmas decoration by sticking a little angel or small statue in the lantern. It's cute, elegant, and is a great decoration for both inside and outside the home.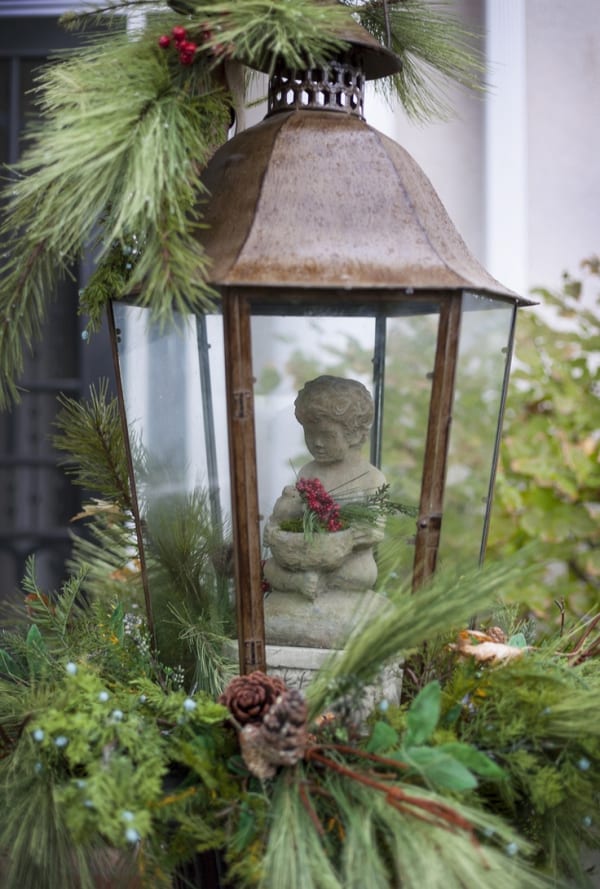 Take any leftover greenery that you may have from previous projects, and put it to use in your lanterns! This is incredibly easy to make, and it looks like it took hours!