Gather together all of your old ornaments and make a wreath out of them! It's super cute and looks great. Check out this tutorial from Where The Smiles Have Been.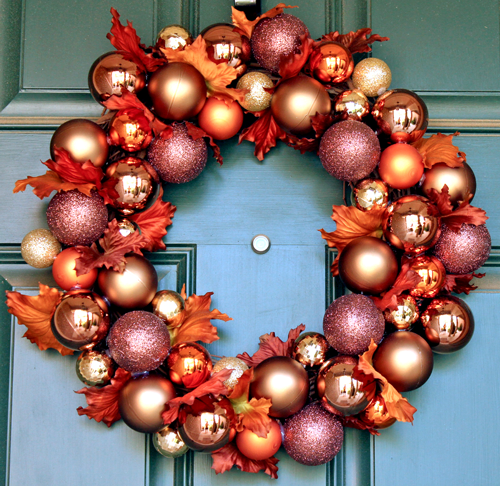 Go for a classic Christmas wreath made out of green leaves and other naturistic materials. Don't forget to add hints of red leaves for a gorgeous accent!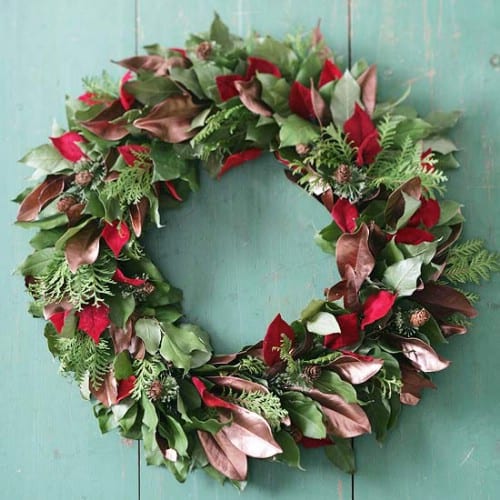 You can use burlap to either accent a pre-existing wreath or make one completely out of burlap! Either way, a burlap wreath is a great way to incorporate rustic decor on your front porch.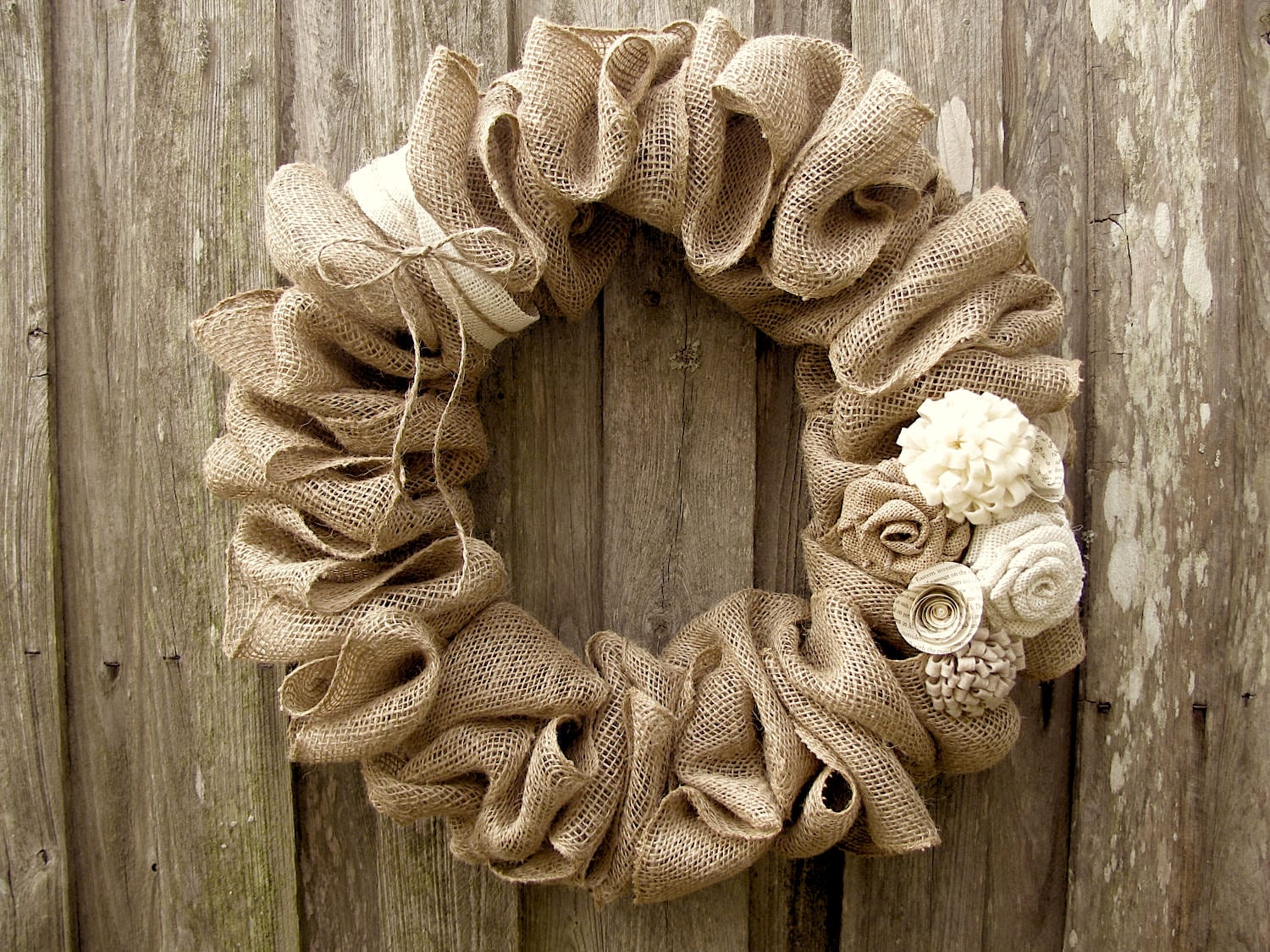 Combine a wreath with a monogram to make a super cute decoration for your door or inside your house! Add a red ribbon, and a string of holly (or red berries) to transform this into a wreath perfect for Christmas.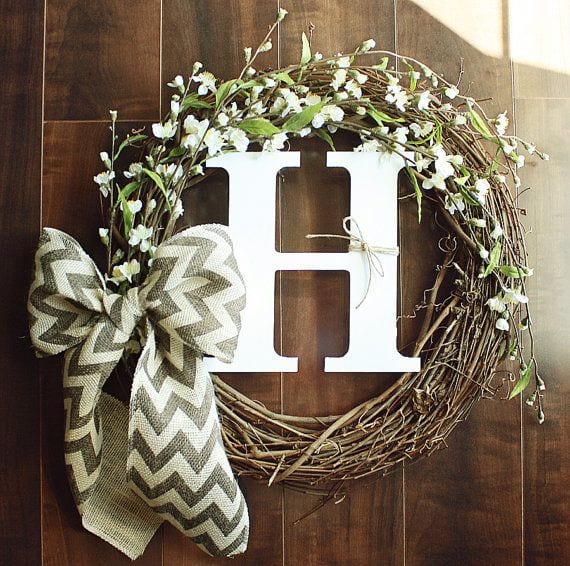 If you have a farmhouse-style home or something similar, then go for more of a rustic wreath. You can make this out of burlap, natural accents, or something similar.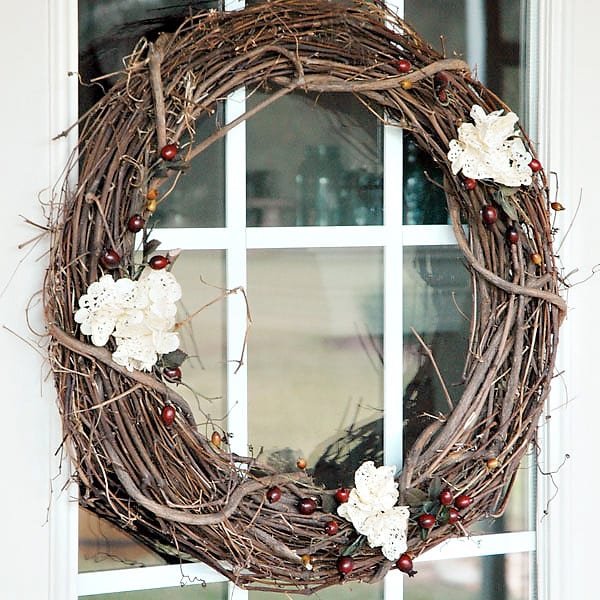 You can use some candy canes to make an adorable wreath that has both color, shape, and style! Glue them together with hot glue to ensure that this wreath lasts through the holiday season.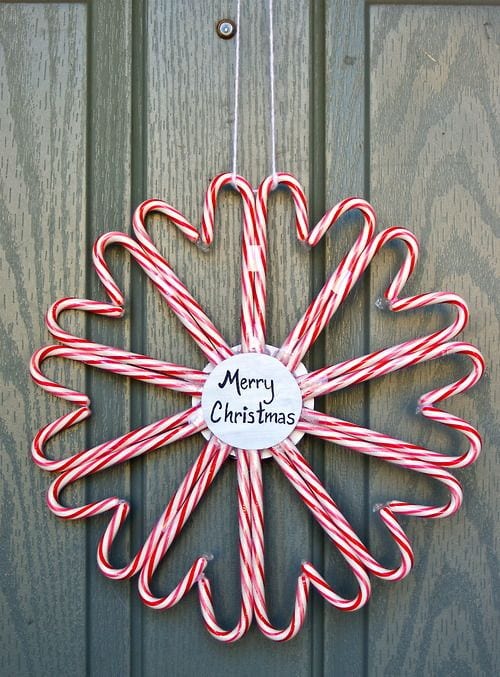 Use some leftover wrapping paper to make a wreath. Wrap variously sized pieces of wrapping paper and hot glue them together. Tie the wreath together with a bright red ribbon!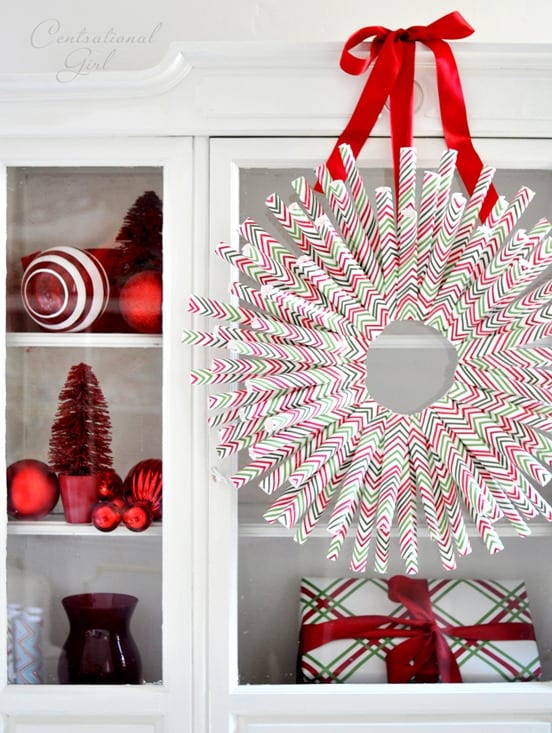 Get pieces of wood and paint them to make a cute little snowman wreath! You can add all sorts of accents to make it even more festive, use this tutorial to create your own!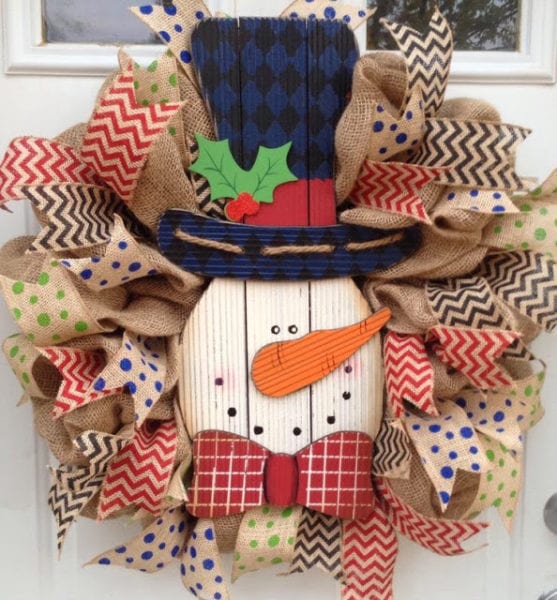 If you have lots of pinecones, then frost them with a bit of fake snow and arrange them into a wreath!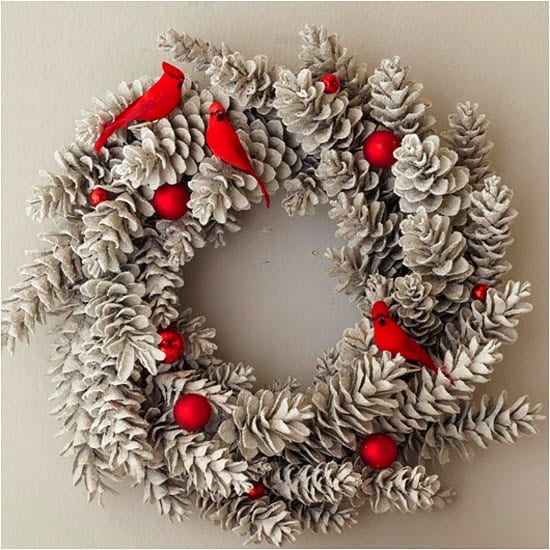 Glue little peppermint candies onto a wreath to make it fun and festive! Who would have thought a candy wreath would look so cute!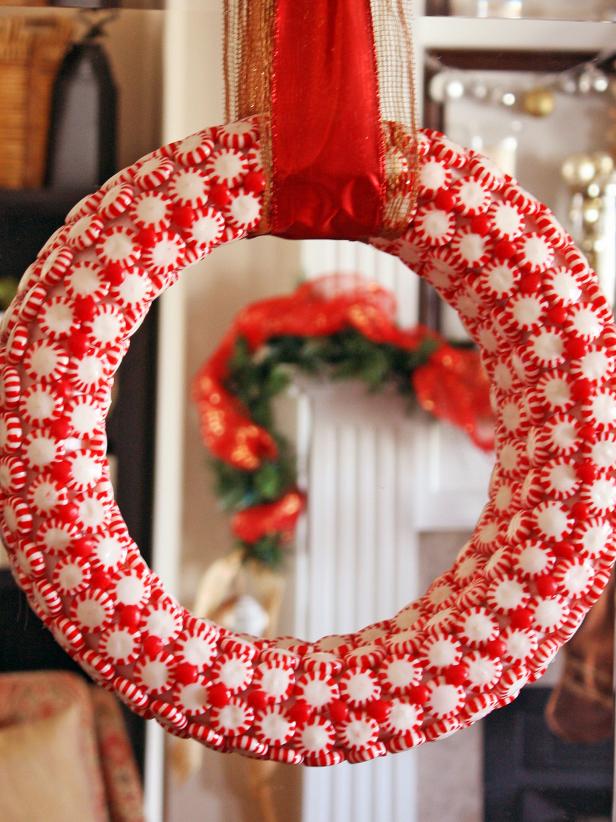 Add a festive touch to any wreath by adding a little "Ho Ho Ho" to it! You can also try any other Christmas phrase!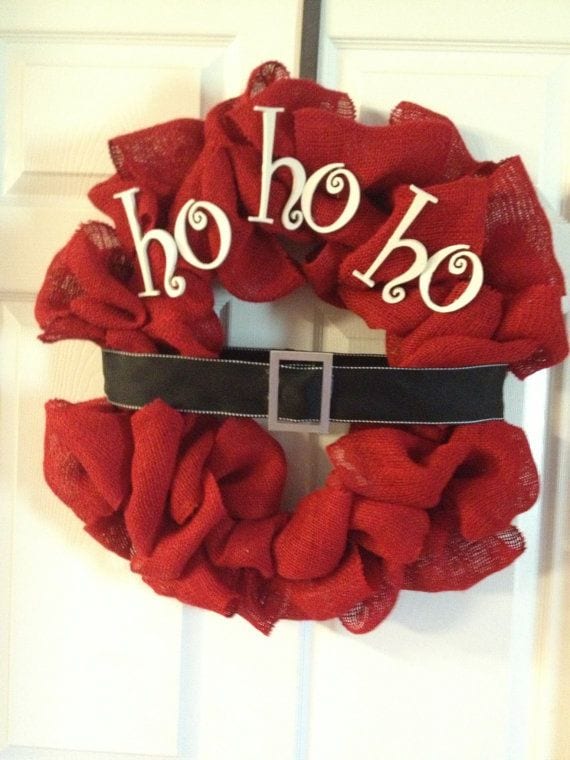 Put together some cute floral arrangements and use them as the main accent for your wreath! Poinsettias are a great choice, but sprigs of holly work great as well!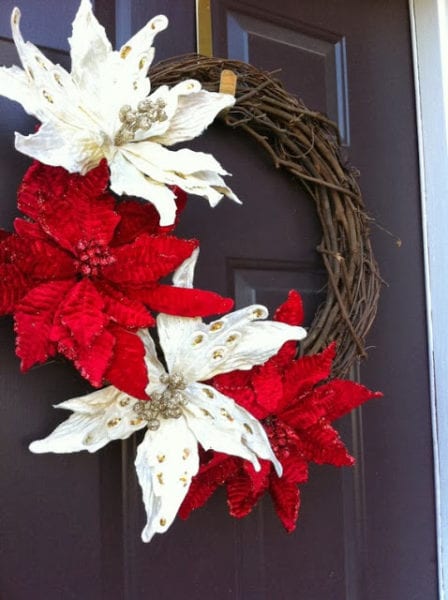 Make a fun little "Christmas kitchen" wreath by adding cute cookie cutters and mini gingerbread men to an already made wreath.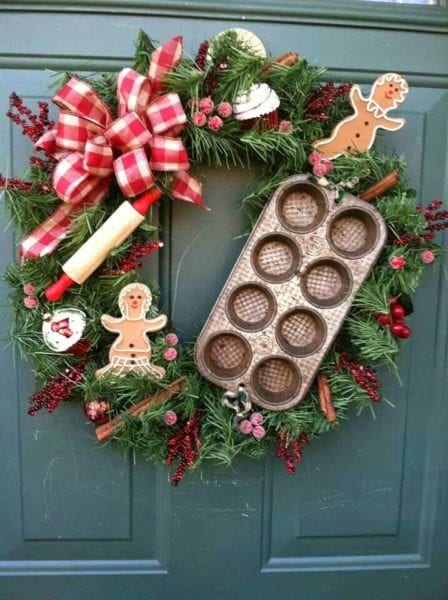 There are tons of different ways to use stars for your wreath! You can make paper ones, plastic ones, or purchase them here.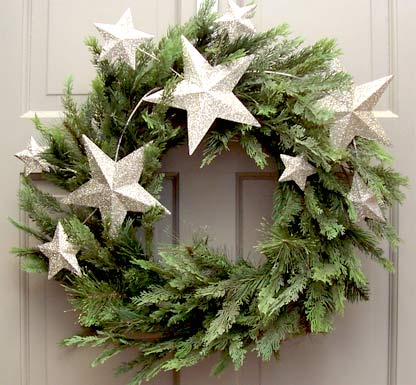 Yes, you can actually use corks to make a cute Christmas wreath! You can paint them or add any other accent you want to make it look more festive! Use this tutorial to create your own!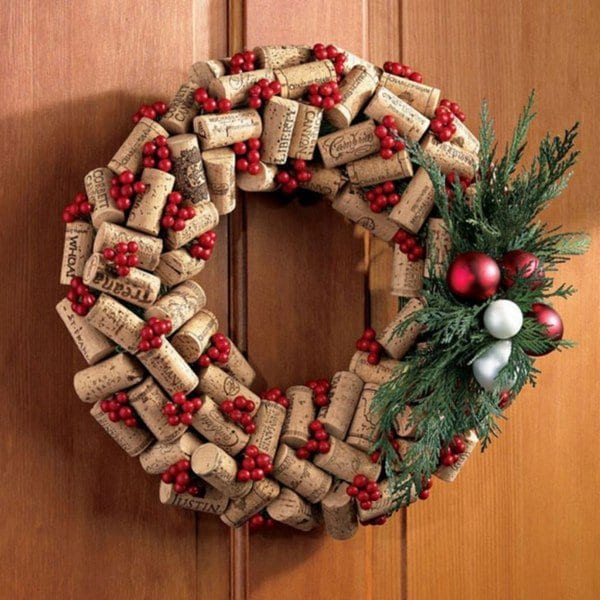 Wrap up a normal and bland wreath to make it look like a peppermint candy cane! Just use white and/or red thread to wrap it up. Add holly berries and a snowflake to tie everything together.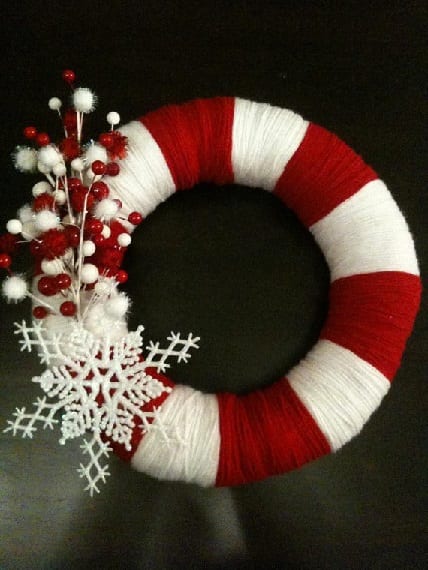 If you're into yarn and knitting, then make a wreath that reflects that! Attach balls of yarn (and maybe even some knitting needles) to that wreath of yours! Use red and green balls of yarn to make the wreath seem more holiday oriented.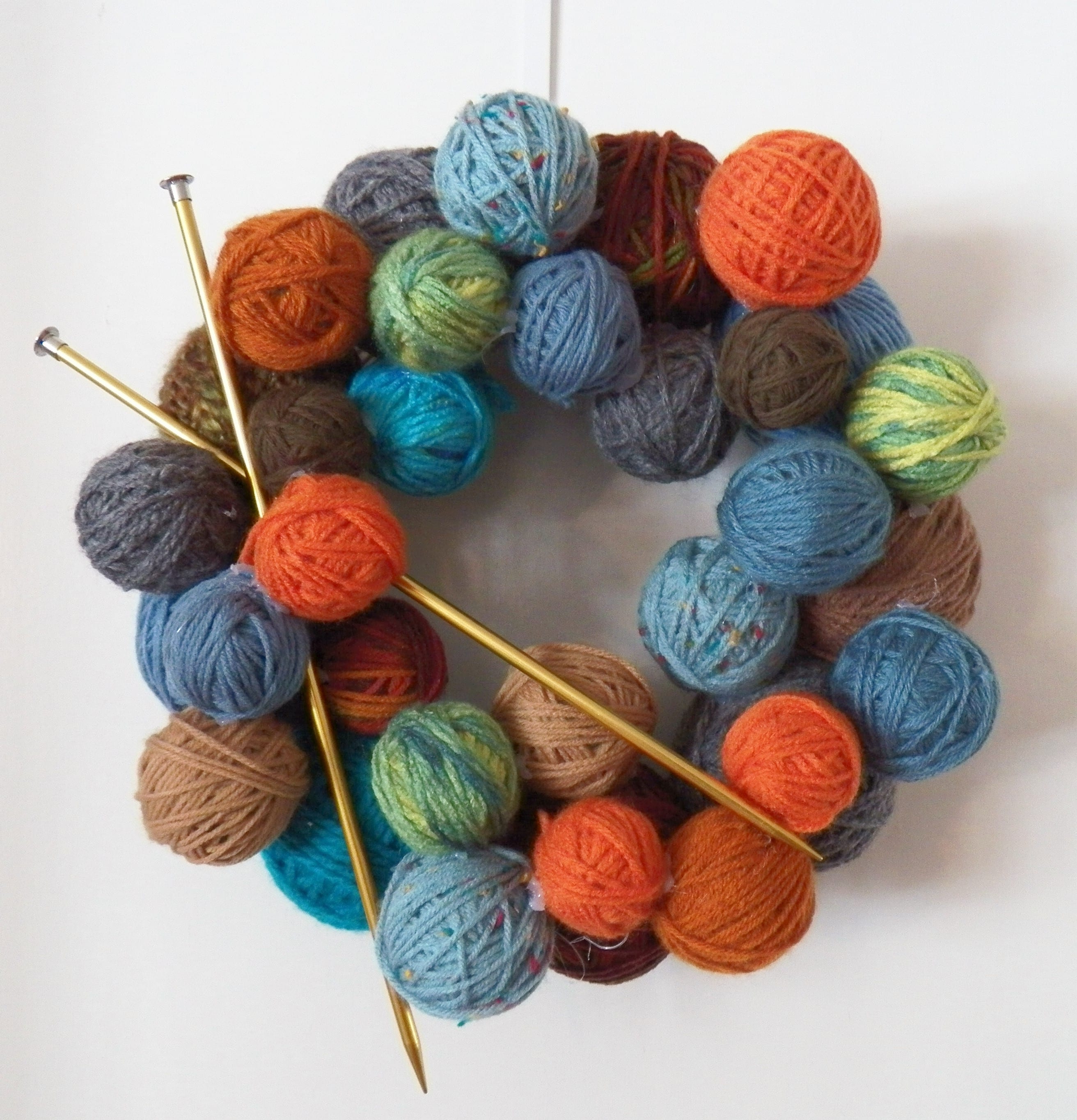 Holly berries are a cute Christmas decoration and they look great in wreaths. Add them to any normal wreath to, or create a wreath only made from holly berries.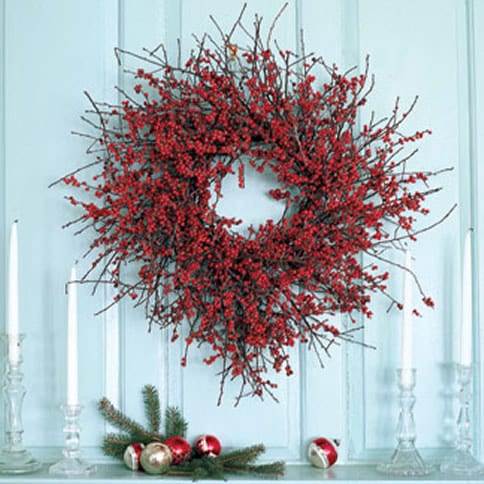 Felt decorations are a great way to spruce up a wreath! You can decorate them however much you want to give it that Christmas feel you're going for!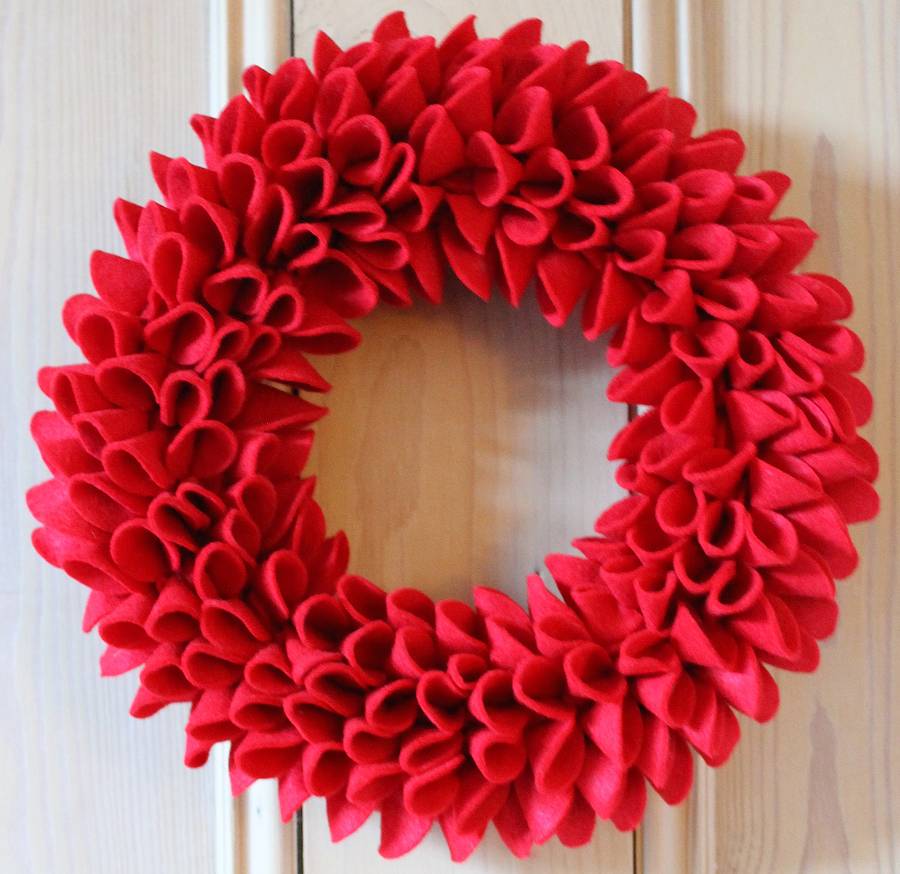 I love this gold-wrapped wreath that is classy and fancy! This looks great pretty much anywhere, including on the door or on your wall!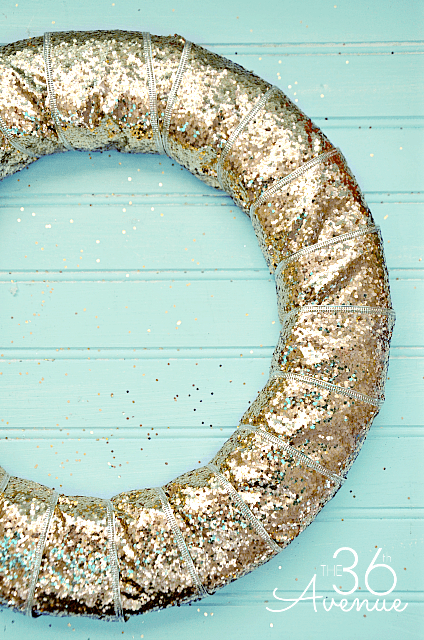 If you're really crafty, then make a wreath with a cute little Christmas scene on it. You can do reindeer, snowmen, or a classic Santa scene.