These wooden snowflakes are absolutely beautiful! They look great both inside and outside of your home! Drill holes into the wood to create easy lighting for the porch.
Use your leftover ornaments to make a gorgeous wreath that you can hang up around your home! Use a pool noodle for the frame, and hot glue to secure the ornaments. Find the full tutorial here. 
You can also make a garland out of tons of different materials! They look great draped across a mantlepiece. Check out this tutorial for more ideas!
You can make your own stars or you can buy some for your home. It's a really nice festive decoration for your home, and they look great anywhere!
Turn old logs into cute Santa faces for decorating your yard and porch! Get the tutorial from Buzzfeed.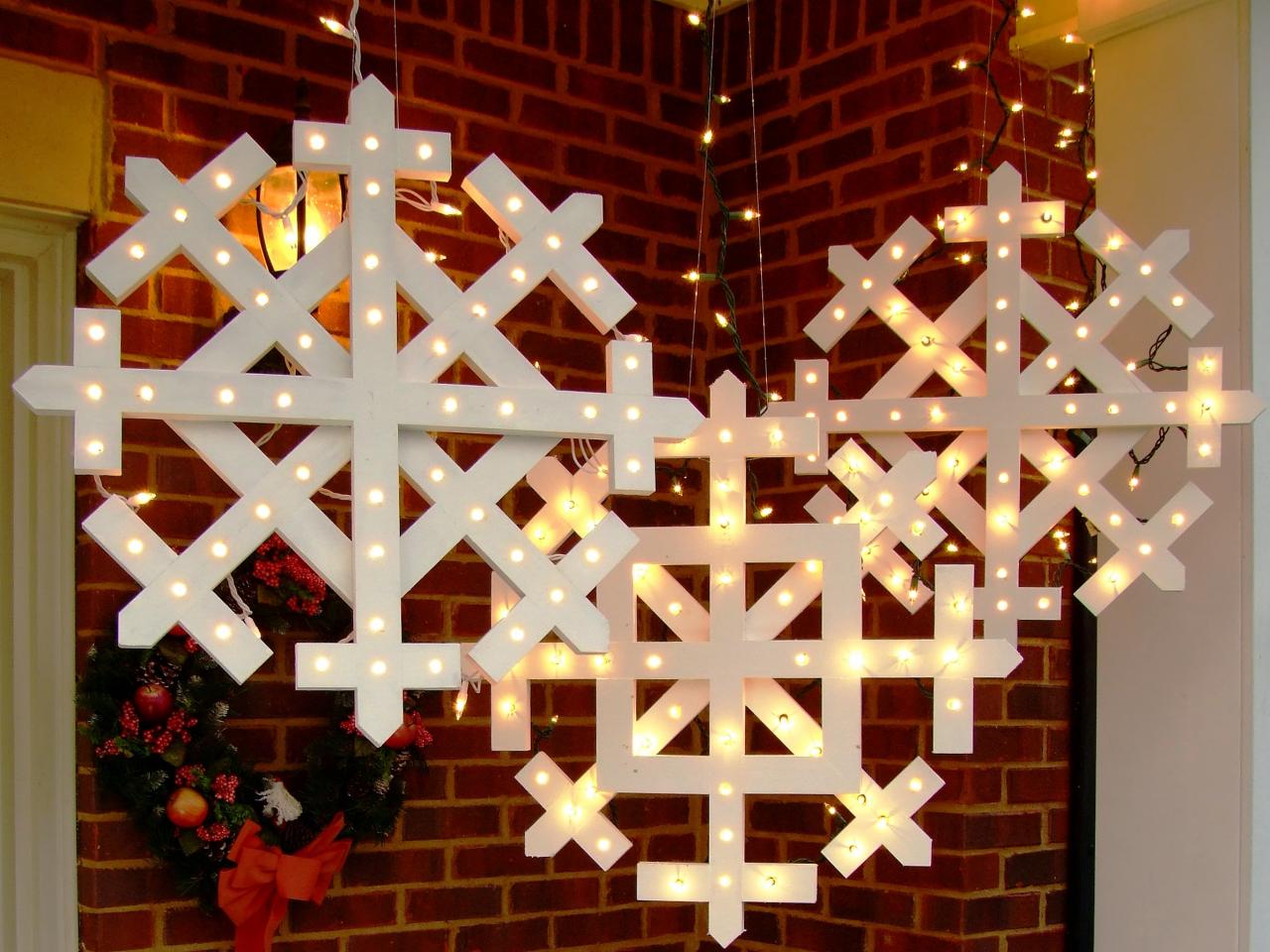 This cute string reindeer decoration is absolutely wonderful! I love the rustic and homey feel! It looks wonderful displayed on the porch!
Christmas pillowcases look great both inside or on outside furniture! You can make your own or purchase my favorite set here. 
Take those Styrofoam balls and use them to make little snowmen! So cute and so easy!
For your porch, get a firewood holder that acts as decoration and as a practical addition to your home! Find the ideas and tutorials from The Garden Glove. 
Add some ornaments to empty jars or vases to get a cute decoration you can put anywhere around your home.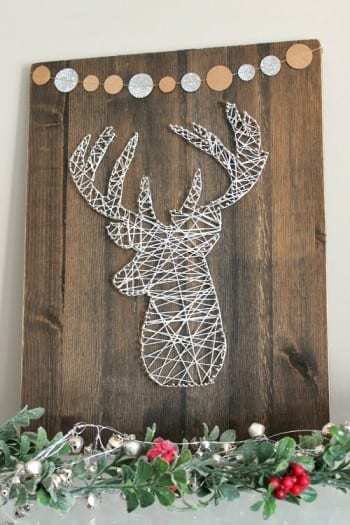 Make some mercury glass jars (although, they're a bit of a challenging DIY, and you can buy them here)  and then add candles to them to get a festive Christmas lighting in your house.
Cute marquee lights are a great decoration for your home! Get ones that spell out a cute Christmas word or phrase.
For those of you with fireplaces, decorate the mantle! Use a garland, some candles, or whatever else looks good up there!
I love decorating my table, so a table runner is a great holiday decoration! You can use a simple burlap piece or something more festive and colorful!
You can supplement the table runner with a fantastic and festive centerpiece!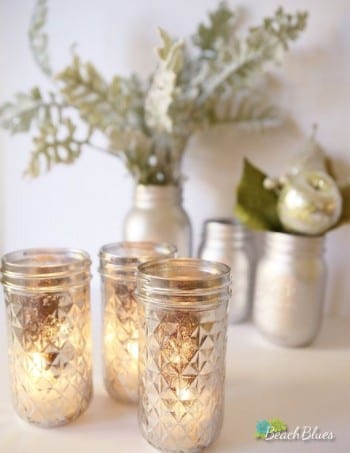 Sleds and sleighs act as really good decoration in your yard, no your porch, or in your home.
Stockings aren't just for filling with treats and presents, you can also use them as decoration around your home!
Wrap some empty boxes with wrapping paper and then leave them in your yard or on your porch under trees!
Make or buy a festive doormat that you can put on your porch or inside your front door. Any fun Christmas scene will do!
Terrariums are so cute, so why not make mini ones and use them as Christmas tree ornaments? It's a super fun and cute idea! Tutorial here.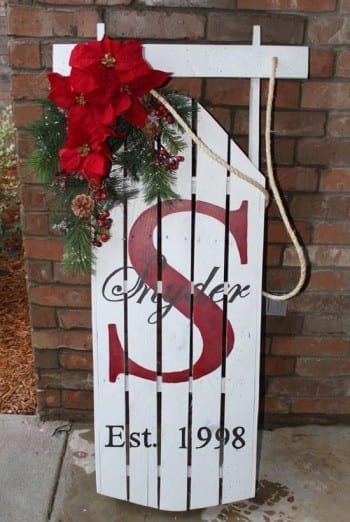 Take a garden pallet and upcycle it into a rustic Christmas tree! You can even add lights and a tree topper to tie the whole thing together!
There are tons of advent calendars you can make or buy; so find one you like and go for it! Advent calendars are the perfect decoration (and activity!) for Christmas time.
Reindeer are perfect inside and outside decorations for the holidays! Get a size and material that works well with the rest of your décor!
If you're going to have a Christmas dinner, then get some plate settings that are cute and festive.
Put some lanterns on the steps up to your home (or even on your inside stairs) to add some light and make the inside and outside of your home look welcoming and cozy.