1. Crate End Table
Tip the crate on its side and attach some wheels to it. For a more custom look, apply a wood stain of your choosing.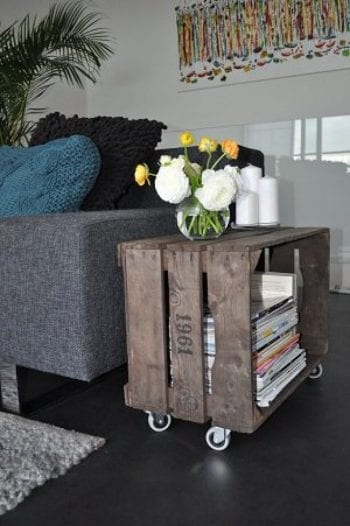 2. Kids Wall Mount
Finish the crates in a color of your choosing. Either mount these crates directly into the studs (recommended) or be sure to use sturdy wall anchors. They'll probably carry a heavy load at times with kids tugging on them and loading them up.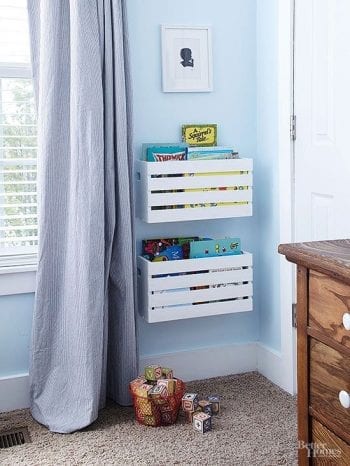 3. Outdoor Storage Bench
Keep shoes, dirt, and kid toys outside in an entryway piece that makes sense of your mess.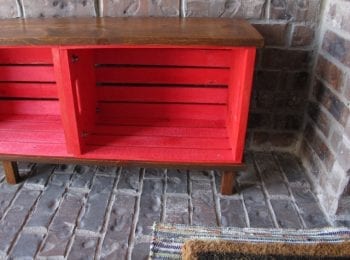 4. Crate Doggy Dish Holder
Create a dish holder that your dog can't knock over or scoot around the floor with this re-purposed old crate idea.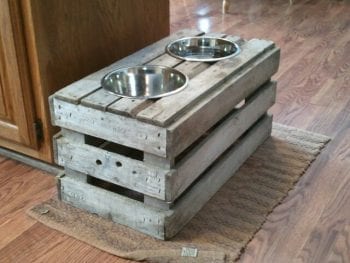 5. Crate Kitchen Shelving
One blogger re designed her entire kitchen using old crates. But for the rest of us mere mortals, we'll stick to some simple crate kitchen shelving.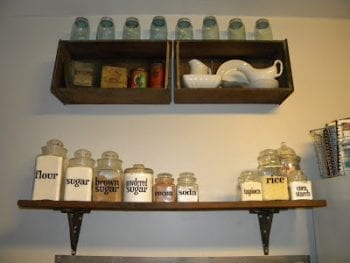 6. Holiday Porch Decor
There are a 101 ways to decorate using old crates. But our favorite comes during the fall when we can fill them up with pumpkins.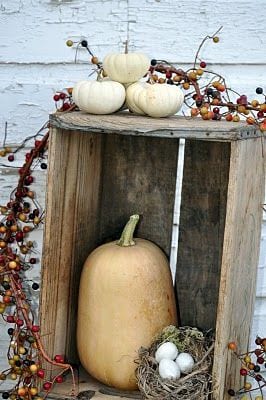 7. Crate Coffee Table
Create something sturdy to put your feet on when watching family movies. With a nice stain and a potted plant, it'll bring the whole room together.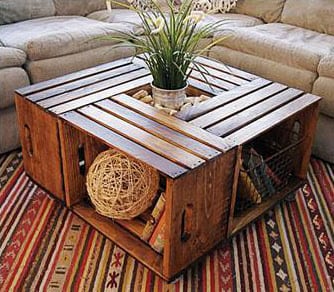 8. Crate Toy Chest
Paint your crate and add a label using a stencil. Attach some wheels at the bottom and this toy chest is suitable to leave the kid's room!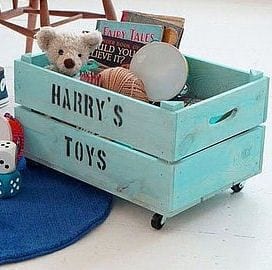 9. TV Stand
Looking for something fun (and cheap) on which to place your TV? Look no further than the crate section at Michaels.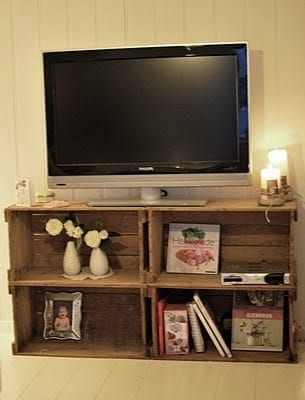 10. Crate Flower Planters
Why buy expensive floral pots when you can use a crate that has loads more character?
11. Crate Book Shelves
Create a statement piece for any room with old crates to build a large bookshelf.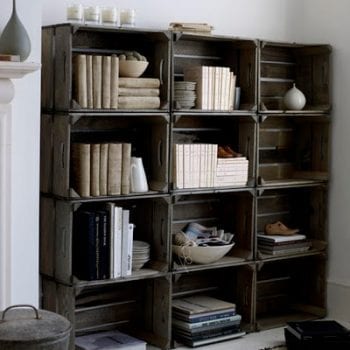 12. More Crate Tables
Sometimes we find the neatest treasures at estate sales and in back yards but we don't know how to actually use them. Next time this happens, try turning those treasures into tables!