1. Cover an ugly old tub.
Replacing a tub is super expensive so to make your dollars go farther, cover it up instead!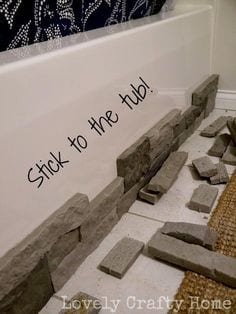 2. Cover Old Garage Doors With A Pop Of Color
Drivers-by will "oooh" and "ahhh" at your fresh looking exterior after you throw a bright coat of paint over your old garage doors.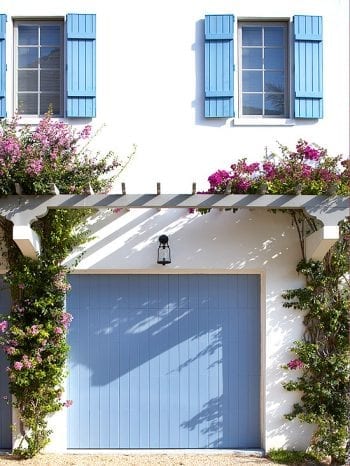 3. Scrape The Popcorn Off Your Ceilings
This project is practically free. Borrow a ladder, find a scraper, and prepare for a gnarly clean up.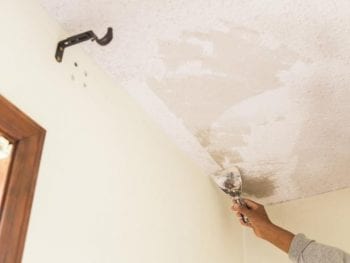 4. Add Mirrors To Boring Closet Doors
You can pick up full length mirrors for next-to-nothing online these days. Why not cover your closet doors with them? Paint the frame to match the door and they'll look like they belong.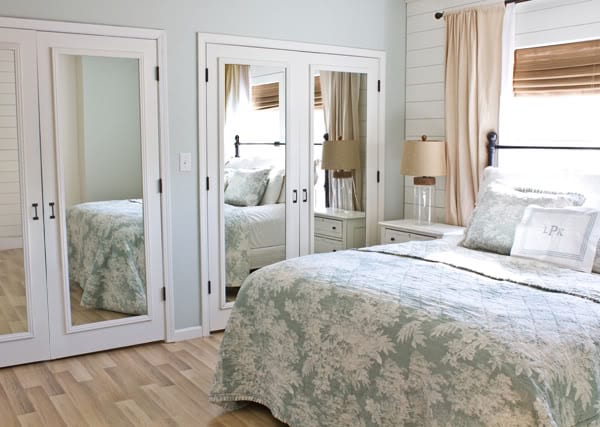 5. Replace Ugly Flooring With Vinyl Tiles
Tearing up bathroom tiles is a nightmare of a project. It takes time, man power, and a chunk of change you might not be ready to part with. Instead of tearing up the old floor, cover it instead – with vinyl tiles you can grout.


6. Repaint Old Cabinets
If your cabinets are looking a bit under the weather, you can paint them to bring them up to date.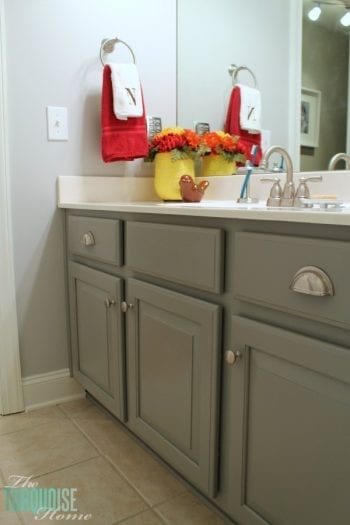 7. Add Beadboard To Your Kitchen Island
An easy way to add some appeal to your plywood/outdated kitchen island is to add beadboard.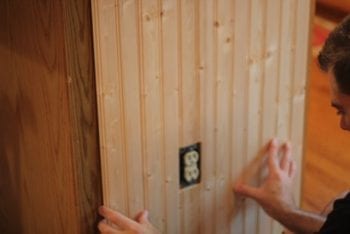 8. Give Your Fireplace A Facelift
The fireplace can often be either the centerpiece of a room – or an eye sore. Show your fireplace some love with a small re tiling project.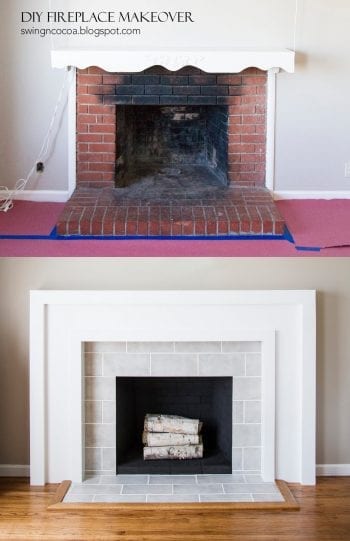 9. Create Your Own Wall Art
With this easy tutorial, you can create works of art for your home that your guests will be so impressed by,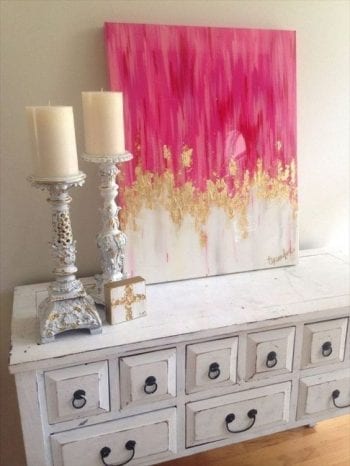 10. DIY Wallpaper
Wall paper has made a huge come back. But it sure is pricey! Make your own "wallpaper" with a stencil and paint – adding a huge splash to any room.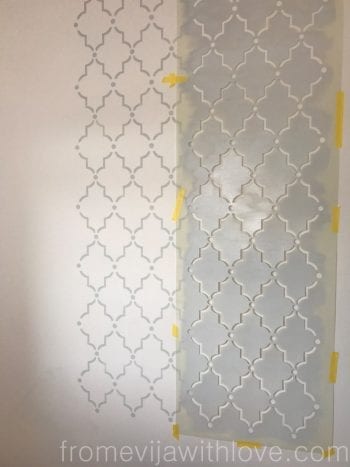 11. Cover Up Stained Furniture
Replacing furniture is expensive. That's why we tend to put up with stained couch cushions and torn seats. But NO MORE! Learn how to reupholster your own furniture.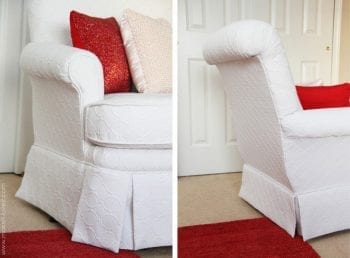 12. Add More Curb Appeal
Build these DIY Planter Boxes with one of the cheapest and sturdiest materials known to the construction world – concrete.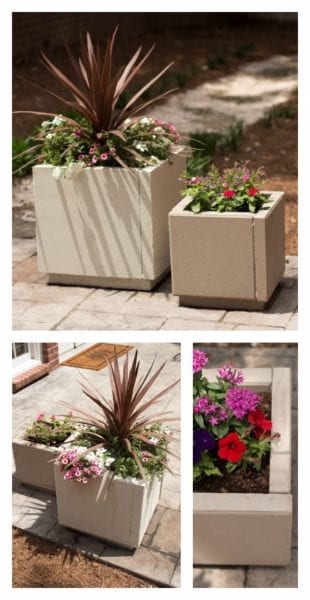 Find more cheap projects here:
13 Ways to Save Serious Money on Your Home Renovation