The entryway is traffic for trouble. The perfect place to track in mud, grass, and kids (somehow those always seem to go together). Unfortunately, this dump pile is often an eye sore. If you nodded in agreement to that, I have good news! Your entryway is about to get so much better.

Hooks and Baskets
Melissa has a very functional and simple tutorial that outlines exactly how to keep your entryway organized and clean. Install a great looking system of hook racks and make it even better with a spot up top to store baskets.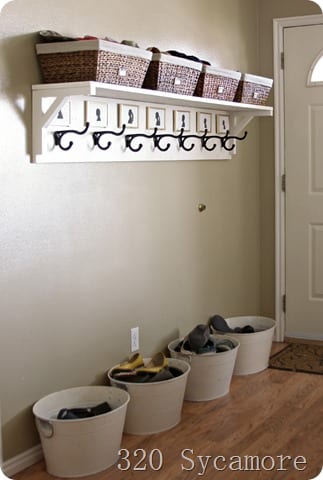 Rustic
Here's a slightly more unique idea from Elsie and Emma. This tutorial adds a more eclectic feel to that entryway–lots of personality! Use the same materials for a great rustic feel, or just any materials you want!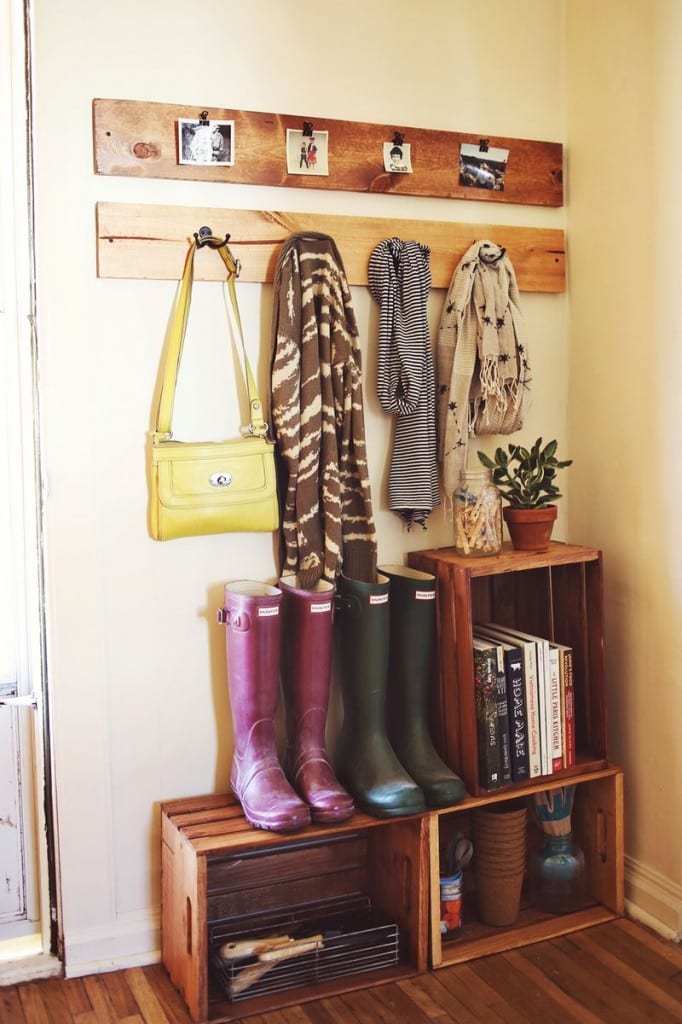 Bench with Storage
I love this simple set-up from Kelly. For those of us that just need some organizational tips, this is the place to go. It's got a large amount of storage, especially under the bench for shoes and boots.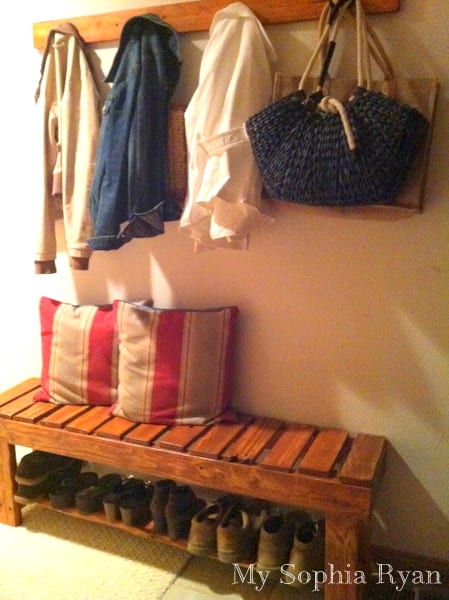 Classy
Check out this classy look from Ana White for a sparkling first glance at the home. Very impressive. Spruce up the entryway furniture with decorations and a sign with your family name on it!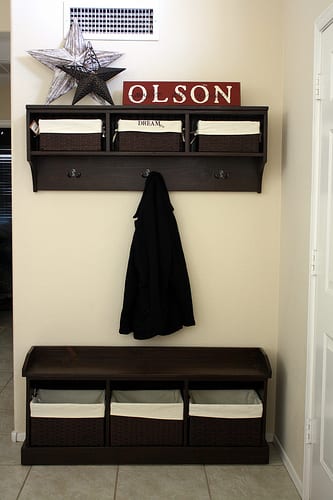 Number Ordered
This model shows off lots of design skill and aesthetic appeal. Thanks to Amy for the loveliness! The numbers are great if you need an easy way to organize you and your family's clothes, shoes, and other things.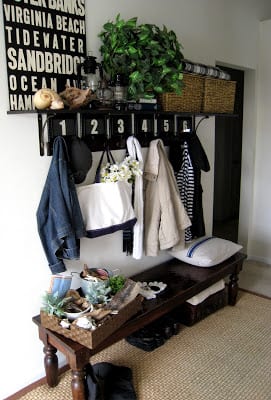 Decorations
Shanty2Chic means what it says! If you think your entryway is past hope, think again! This tutorial shows lots of simple ideas to throw things together so that you will want to look over to that entry!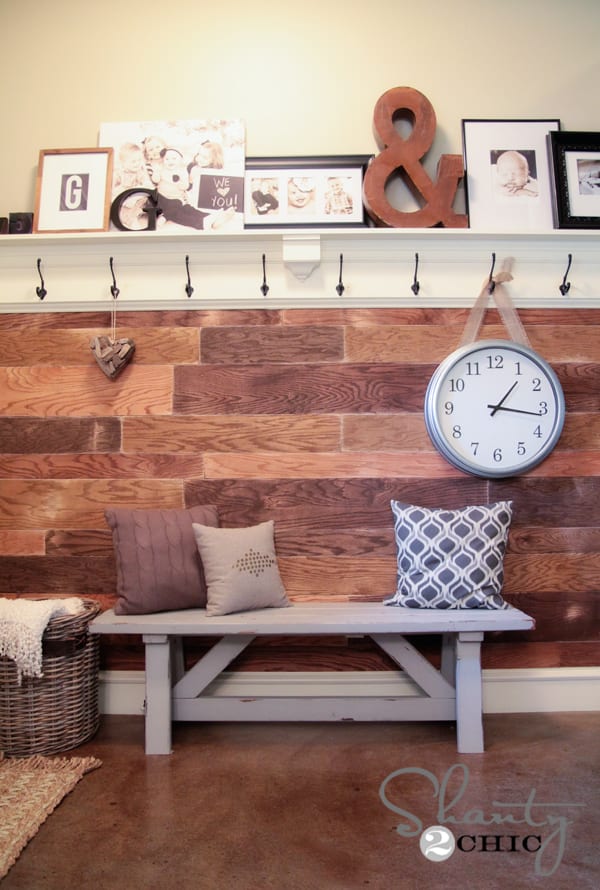 Cubbies and Hooks
I'm enamored with this clever idea from Brit. Very functional; a place for everything and for everything a place! This is pretty easy to make and doesn't require much time or money at all!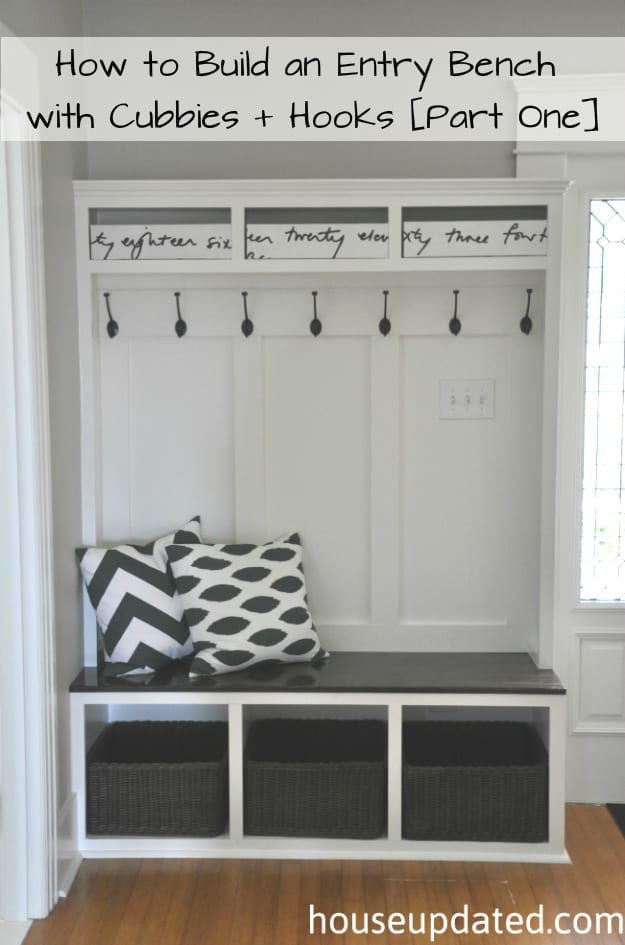 For Kids
Hold the phone and take a gander at this one from Beth and Nick. They get kids, ladies and gentlemen. They get it. Their tutorial encompasses all of the problems and trials we face. Look how fabulous it is!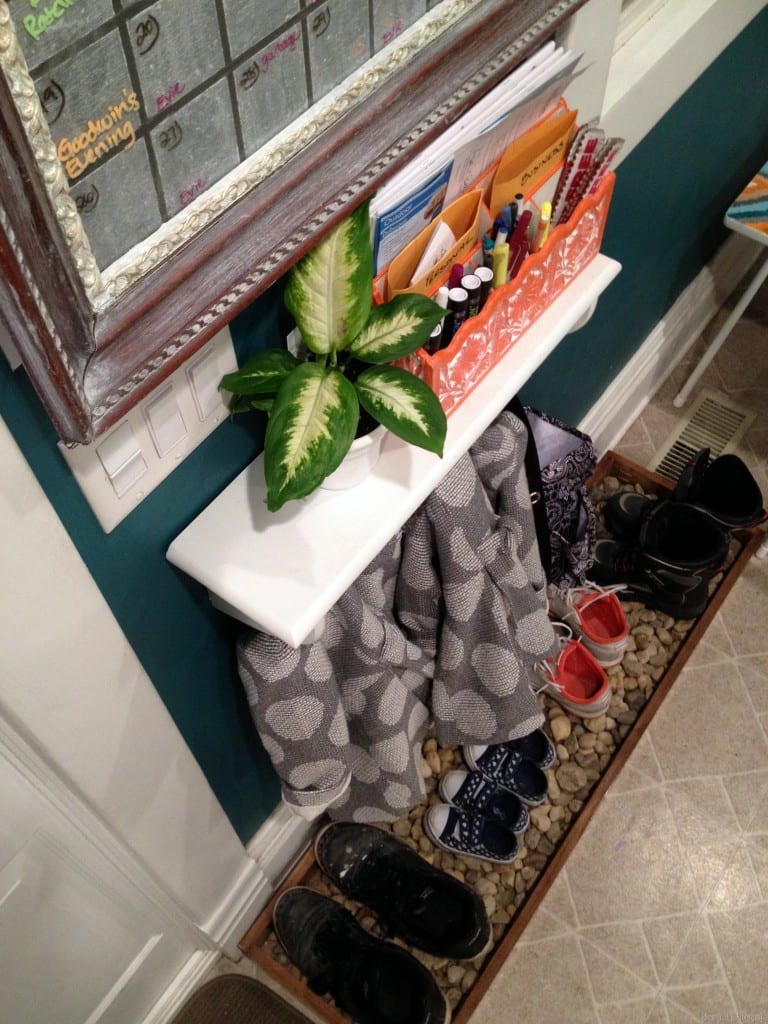 Personalized
How about this very personalized approach from Rebekah? Every time you walk in, you'll remember how much you love those guys. Put up pictures of your whole family and matching decorations.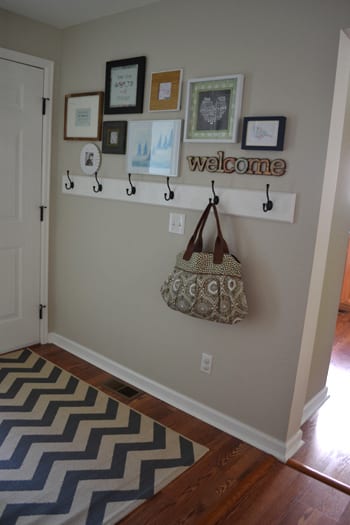 Large Piece
If you're feeling a bit more ambitious, check out The Owner Builder Network for an amazing tutorial delineating how to put this bad boy together. Looks pretty fabulous!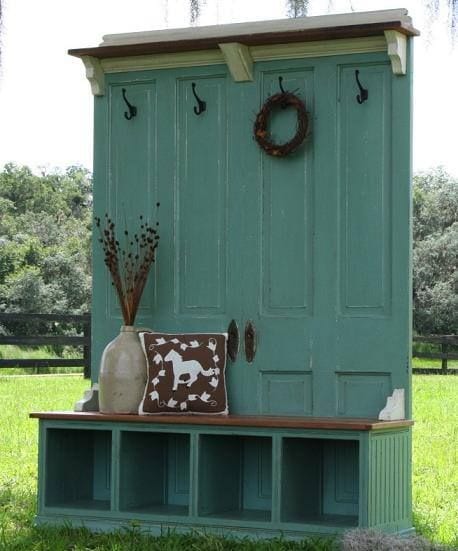 Elegant
This elegant look from Gretchen captivates me. Not too much clutter, just lots of organization. Check out her blog for more details.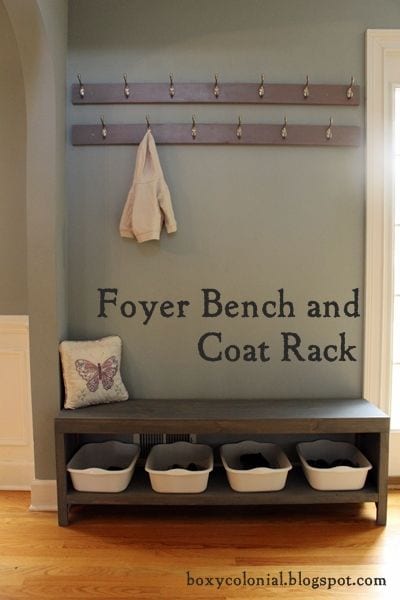 Unique
This one will leave friend's jaws on the floor. Kudos to Faith at Pike's Place for this amazing, interior design dream come true. This looks absolutely amazing! Just have fun organizing your entryway and make it unique and personal!