There are few things more quaint and classy than antique suitcases. Really, any suitcase holds stories and possibilities and loveliness. They all deserve to be preserved, yet somehow we lose track of them. Check out these fabulous ideas for the perfect solution to hanging on the the charm of old suitcases.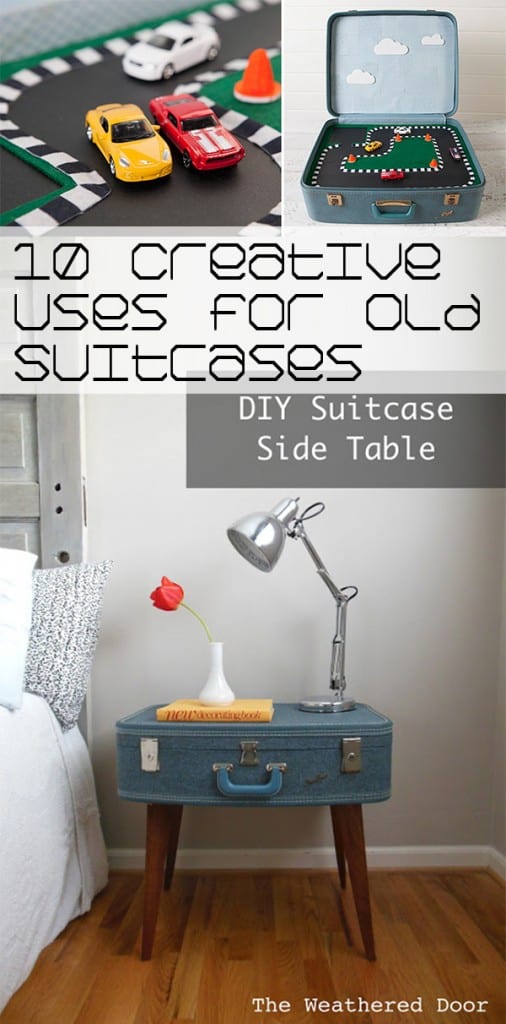 From Elsie and Emma at a A Beautiful Mess, I give you…(drumroll please) personally upholstered suitcases! These are genius. And glorious. And I love them.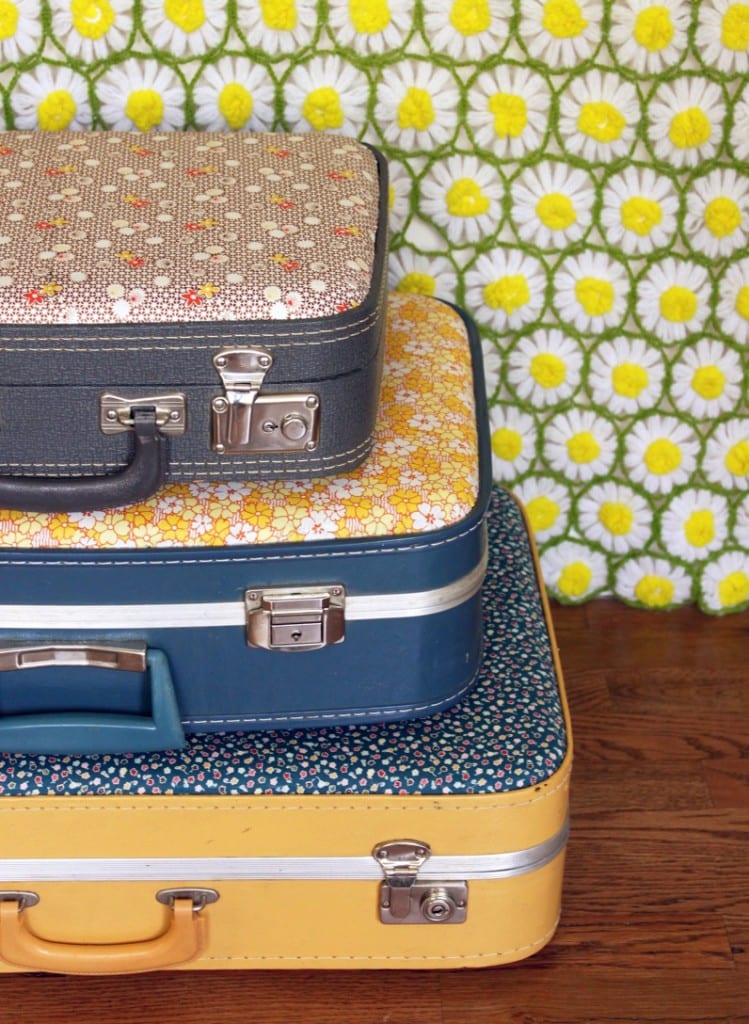 Suitcases aren't just for trips, folks. As shown on Bitter Betty Blogs, a suitcase can be turned into a multi-purposed carry-anything bag. In this tutorial, we learn how to turn a suitcase into a darling sewing container.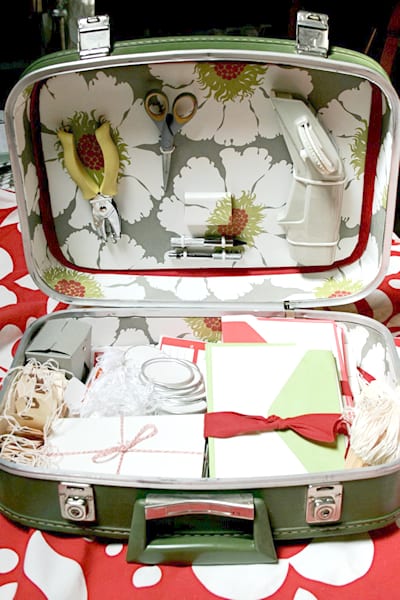 Okay, this is just too cute. I saw this and couldn't stop smiling. Scroll down a bit on Design Sponge for the tutorial putting together this darling suitcase turned picnic. 🙂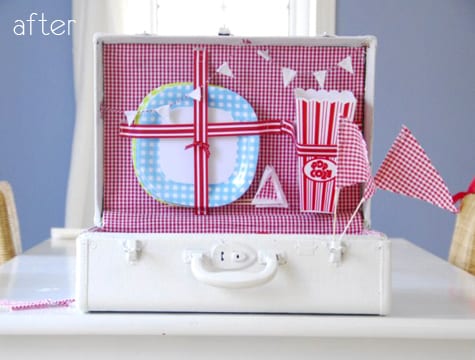 Looking for a portable play set? Tara has your back with this genius suitcase turned into a train set. The kids will never be bored on-the-go again!
 This next idea from Bridal Buds is both functional and classy. Perfect for a party, a wedding, or just for general fun. This elegant suitcase serves as a mailbox!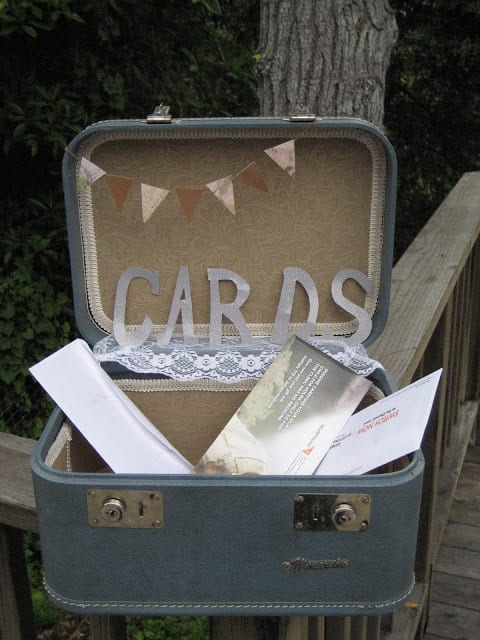 I am totally smitten with this fun idea from Reeves. Travel-inspired, this little side table made from a suitcase will leave you dreaming.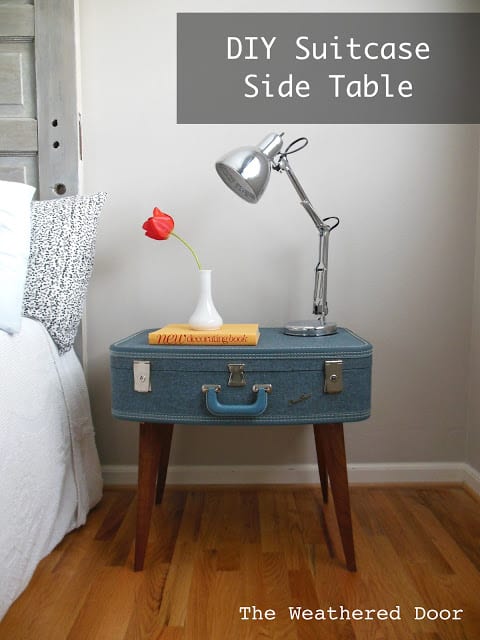 What are vacations good for if you never remember them? Debra came up with a genius plan: use the suitcase as a memorabilia! I'm sold.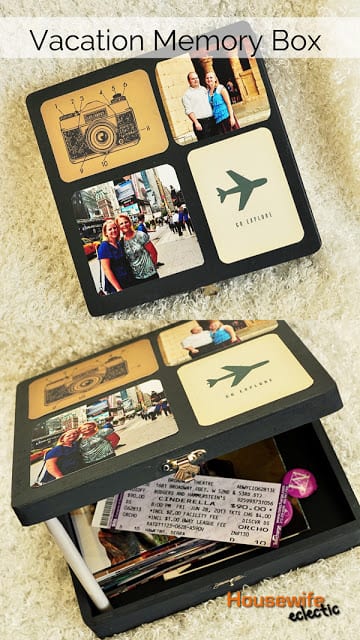 Those with boys (or any kids) know that extra storage is always needed. Take an old suitcase and turn it into shelves! Thanks to Keepin it Boy for this fun tutorial.
Suitcases are for clothes, right? Why not take that to a new level? Julie sure did with these suitcases-turned drawers.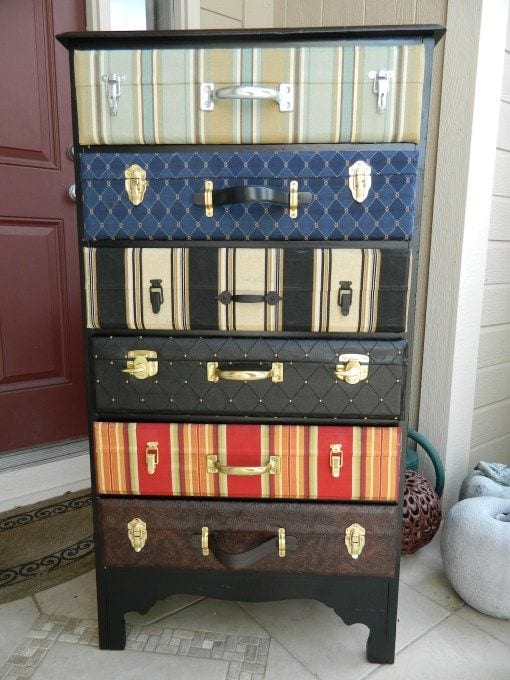 Along the furniture theme, Susan turned a suitcase into a cute and comfortable chair. This is the height of fashion. Love it!