I don't know about you, but the number of cereal boxes I go through is just ridiculous. I could probably plant a forest using all of them. And I certainly feel guilty every time I throw another one away, even if I know I'm recycling them. The following are a few brilliant ways to use cereal boxes in practical, innovative ways.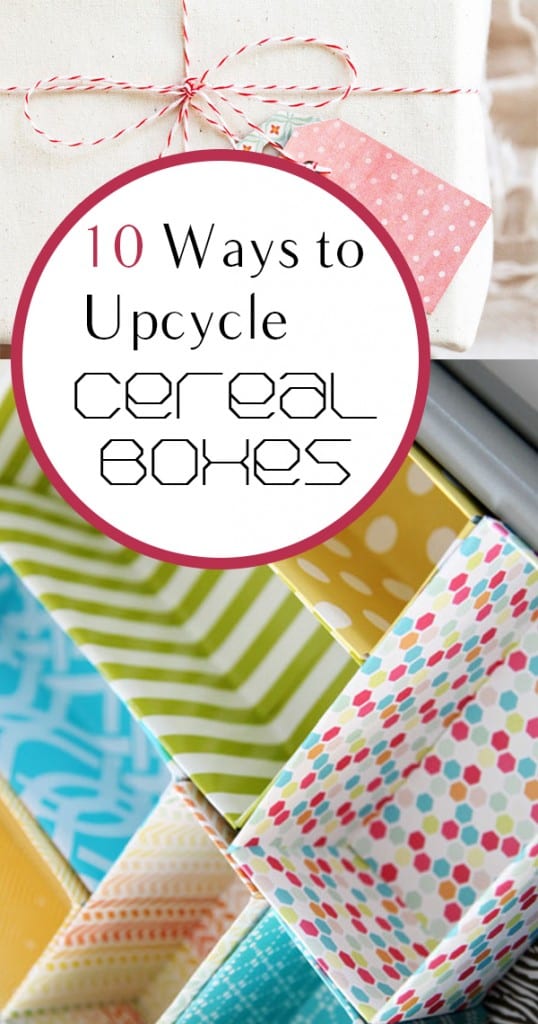 First up is from EcoHeidi Borchers, a crafty and clever way to use cereal boxes as–get this–coasters! I love this, and so will the kiddos.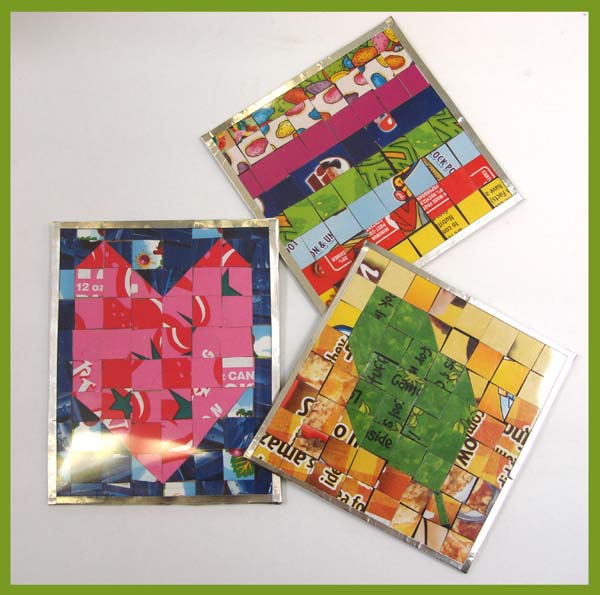 For all of the millions of misplaced papers, try this idea from Kidspot. Using a cereal box as a storage unit never ever would have occurred to me, but it looks as professional as it does crafty.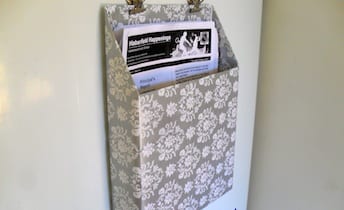 SustainablyMags came up with this idea to put cereal boxes into practice as gift bags. Spice up a gift with this clever upcycle, and hope that the trend will continue!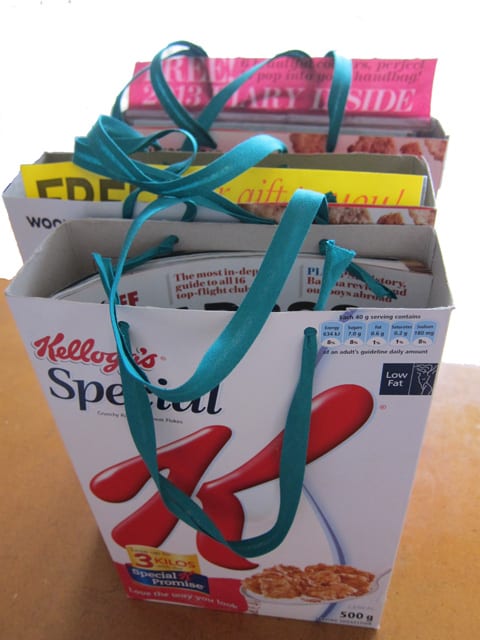 Extra magazines lying around? Cover them with wrapping paper or cute craft paper, shown by EveryDay Dishes, to put those extra trappings away in style.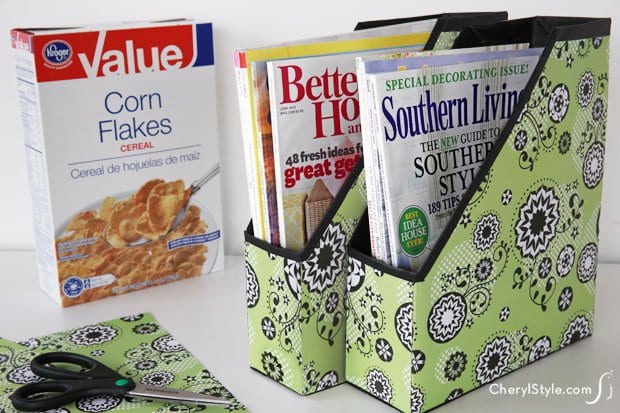 How beautiful is this? A cereal box literally never looked so good. Giovanna Zara provides a fantastic tutorial for this beautiful storage drawer that looks vintage and rad. Gives me shivers of joy to think what cheerios can become!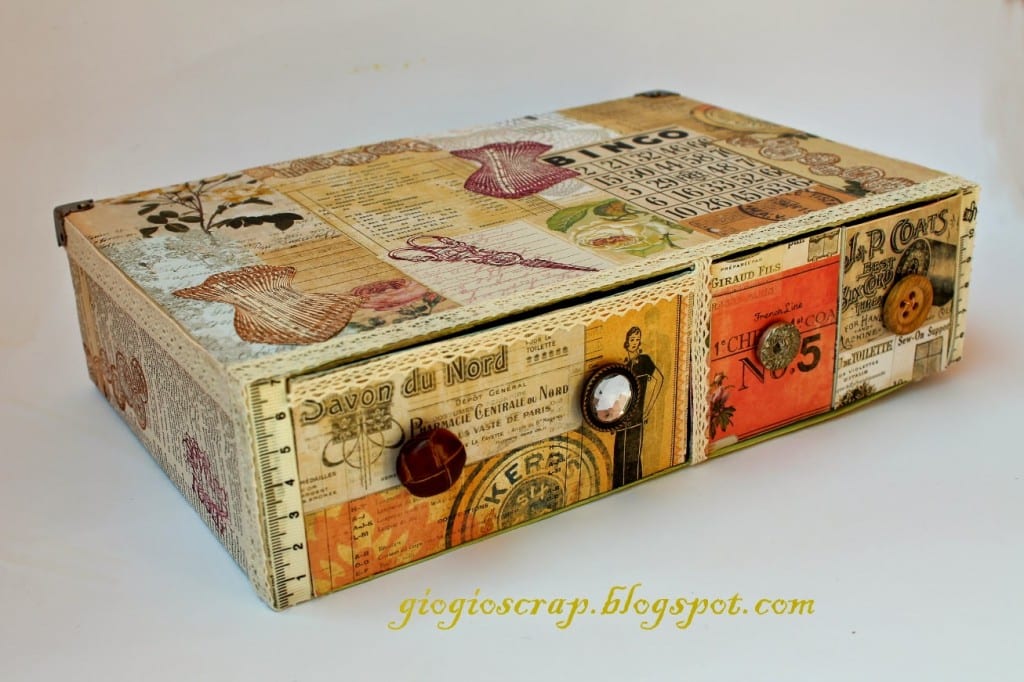 Remember how cupcakes are a thing? And giving them as a gift is a fail proof token of love. Nothing says love like cupcakes. Jessica Money Saving Queen takes cupcake gifts to town in her tutorial showing how to fit them via a cereal box. I love this idea!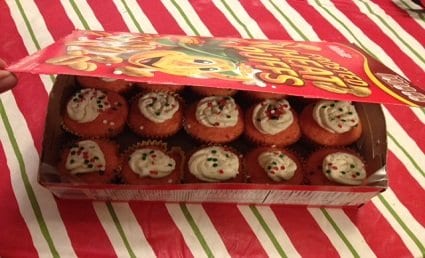 Notebooks are an easy and versatile gift for anyone, and why not use what you already have? Natalie has a fantastic tutorial showing how to use cereal boxes to make these little notebooks.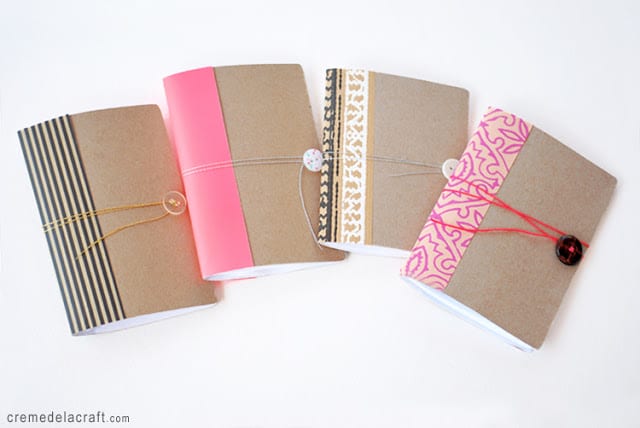 I hate buying gift tags, so I was very excited when Tiffany and Sarah ended my agony forever with this quick and easy DIY gift tag idea made from cereal boxes.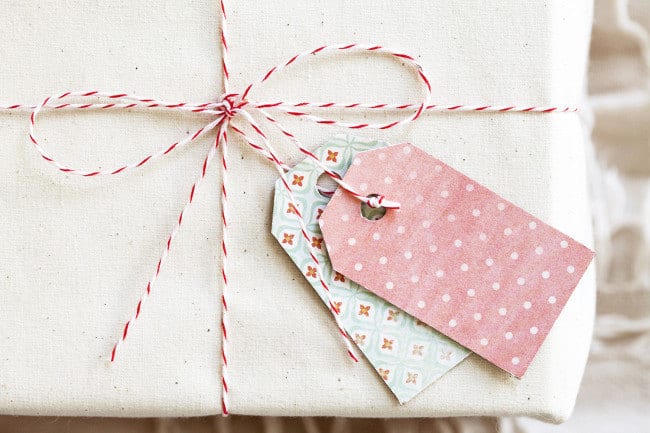 Super organized Jen gives me hope for organization in my future endeavors. I would never guess that these darling boxes used to be cereal boxes! Cover them with paper and you have storage that will delight the eyes and keep things in place.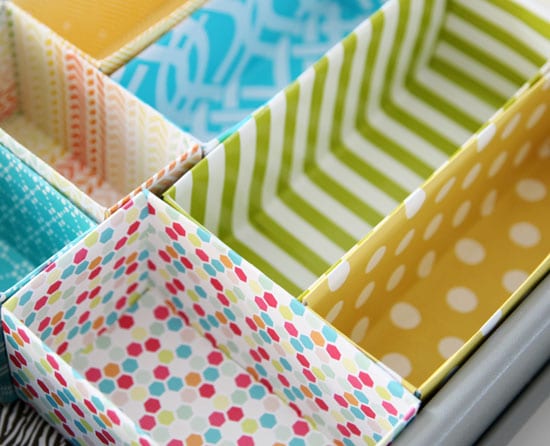 We all know that three-year olds put cereal on the walls, but what if you put it up there? Angie took the idea and ran with it, showing in her tutorial how to use cereal boxes as wall decor. I love this idea to lighten up a space and add class; no one will ever know they're looking at froot loops!