Confession: I have an entire box in my closet devoted to old jeans. They just sit there. I don't know why I keep them, but the pile is growing ever larger. My problem, however, is not an uncommon one. That pile of old jeans can be found in hidden portions of many of our closets. These amazing ideas for putting them to use will give you the right to breathe a sigh of relief and get to work.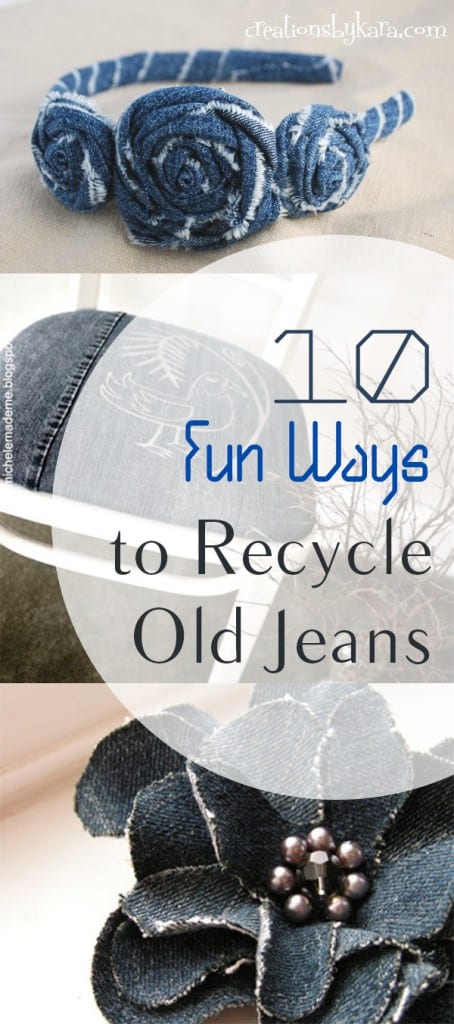 There's something deeply comforting about wearing house slippers, and Nancy Minsky shows how to use Jeans to make them. These are cute and very cozy.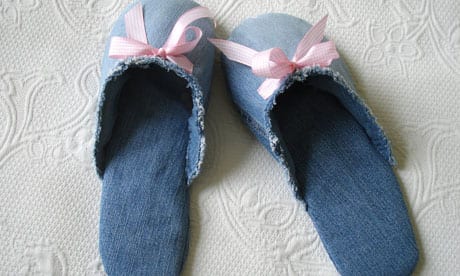 Somehow, there are never enough hot-pads around. Add some flair of personality to your collection with this design from Cindy. Use old jeans to make a cute hot-pad.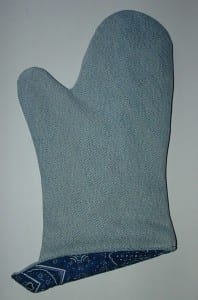 Ladies love purses. It's a fact of life. Buying purses….we don't like that as much. But how about making purses? Using old jeans to do just that? Now that's a winner. Find the tutorial on CraftBits.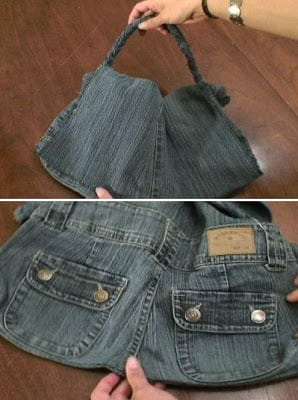 I have an affinity for braided rugs, so I was absolutely floored when I found this simple tutorial at Cut out and Keep for using jeans to weave a beautiful floor rug. This is up for wear and tear, but also classy and beautiful.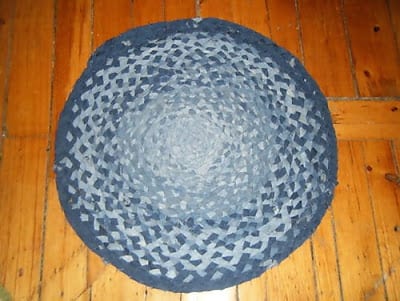 Let the kids help with this sewing project designed by One Crafty Mumma. Stuffed tree ornaments made from old jeans–now that's a site for sore eyes. I just love this innovative decoration.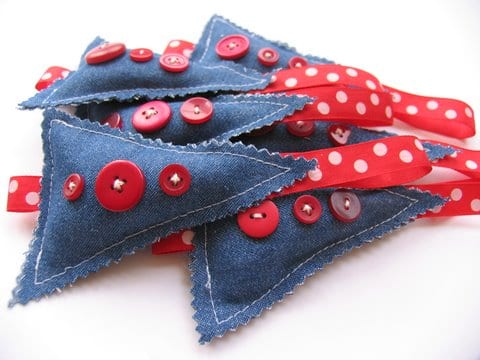 Denim can be surprisingly classy, and Sachiko proves it with this stunning hair pin. It looks much more complex than it actually is, but I can't believe how beautiful old jeans can become!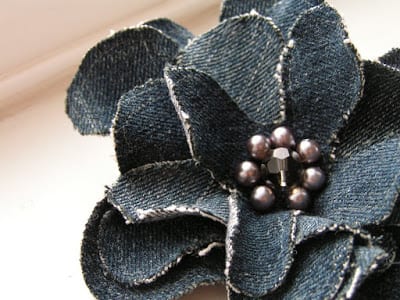 Michelle is brilliant. Look, just look at this chair. Made from JEANS, people! Cover a chair in this innovative and clever way. I can't wait to try this!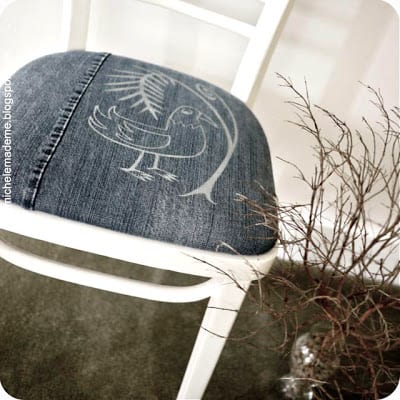 Kara got my jaw on the floor with this incredible headband. Those roses are hand-done! And they're not even crazy complicated. Wearing jeans on your head never looked so good.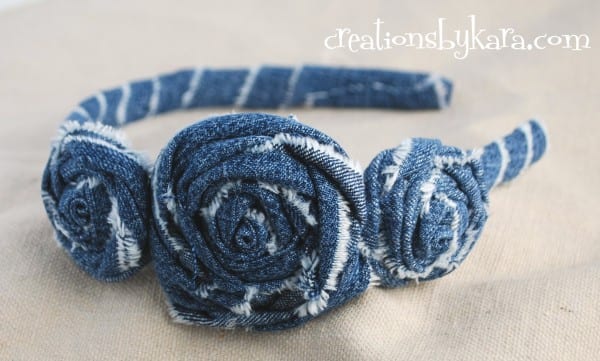 I love this handly container designed by Betz White. Her tutorial shows how to cover a bin with jeans fabric, easy for storage and cute to boot!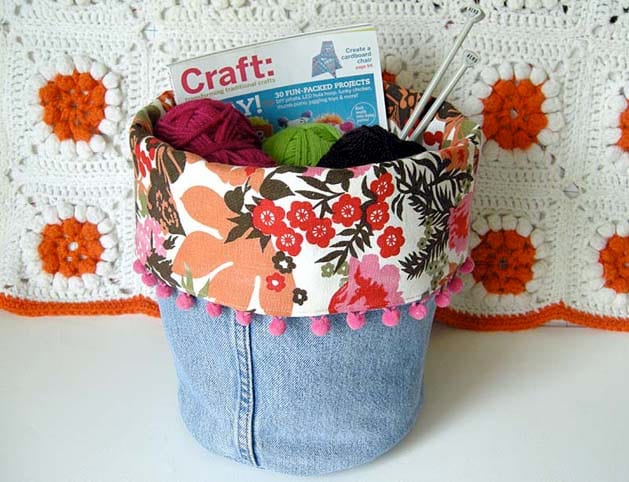 Matching aprons are a must. Kimbo shows how to use jeans to make these easy aprons that will be cherished for years to come.