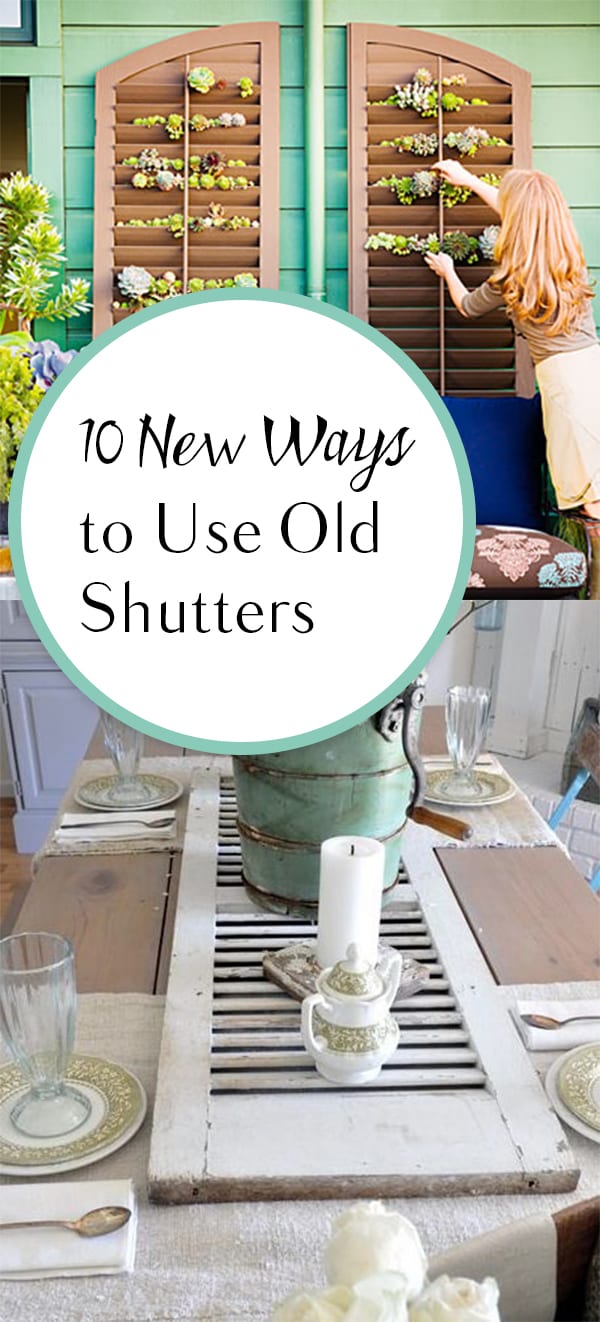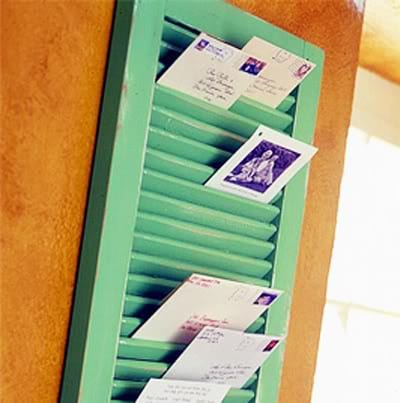 Take the old shutter and use it to store your mail! You simply slip the envelope in any part of the shutter. Paint and decorate the shutter to make it match your home even better!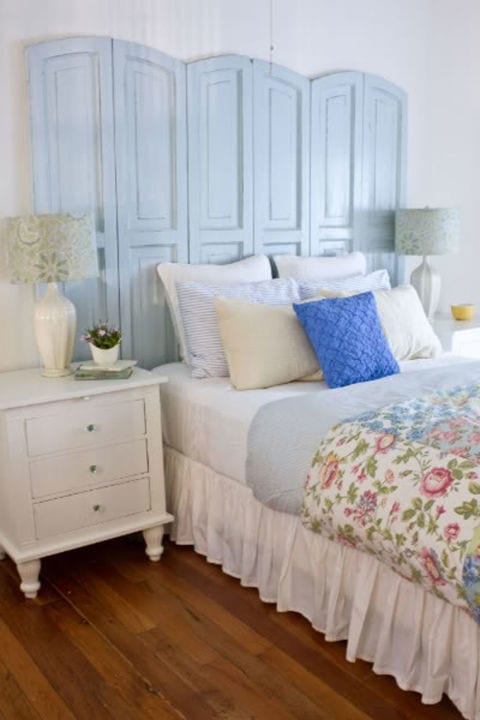 Put a few shutters together and make an awesome headboard for your bed! This provides a great rustic look and can really take your bedroom to the next level.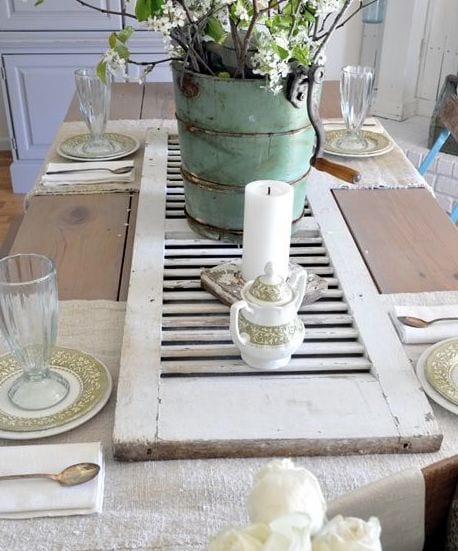 Turn the old shutter into a fantastic table runner! You'll want to find a shutter that's the right size, but other than that, you can customize it as much as you want!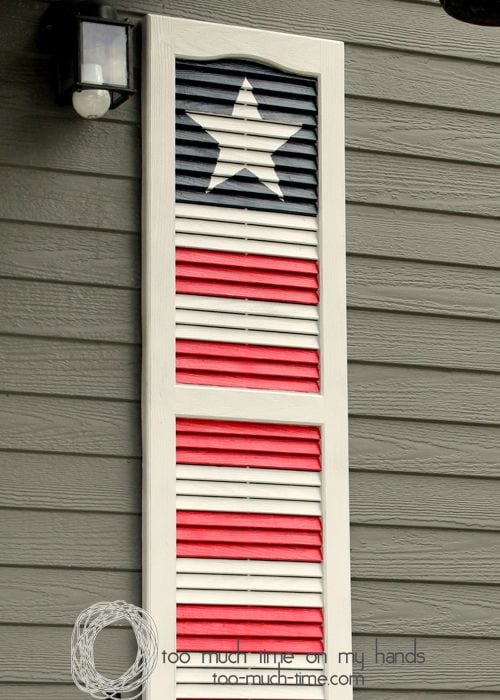 Turn any old shutter into a fantastic piece of seasonal decor. Simply paint or design a seasonal idea picture, quote, or image on the shutter and you're good to go!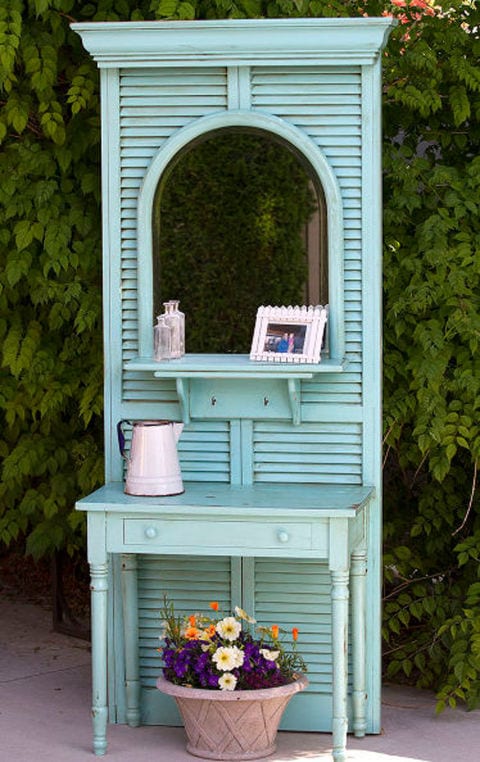 Take a shutter, combine it with a few other pieces, and you have a beautiful desk you can use in any room of the house!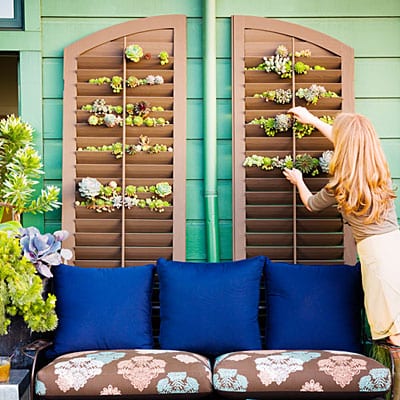 If you have a green thumb, then consider turning the shutter into a great vertical planter. This is perfect for smaller plants, plus you can grow things on your wall if you're limited on space!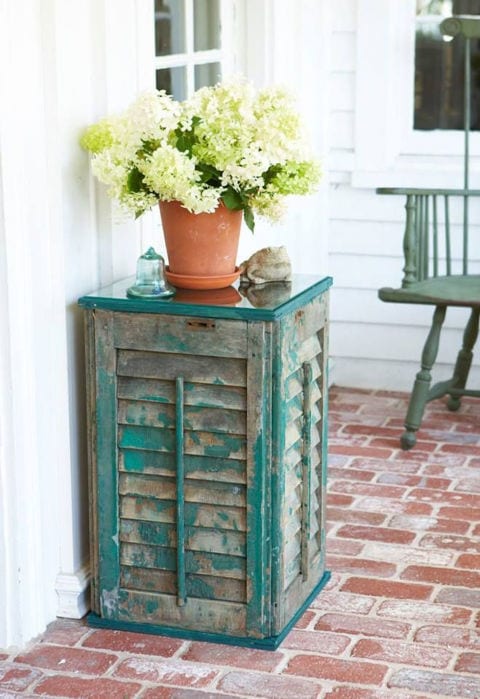 Make an adorable side table out of old shutters with just a bit of carpentry skills and magic! I think this piece is so cute and looks great both inside and outside.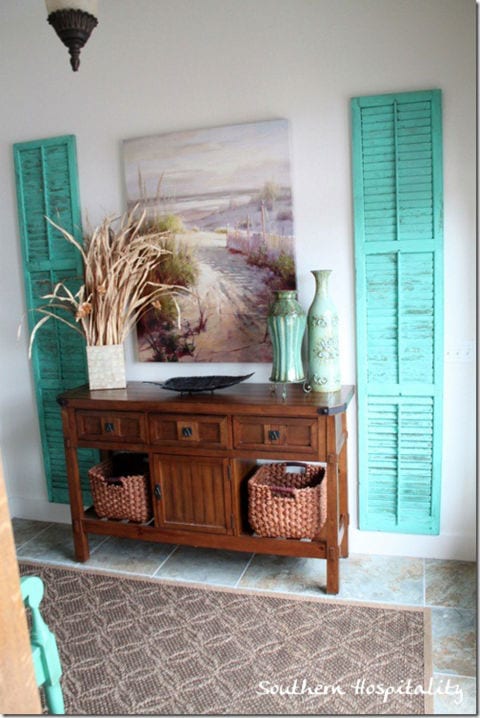 You can actually just take the shutters, clean them up a bit, and use them as simple wall art inside! It doesn't take much work on your side, and they look great.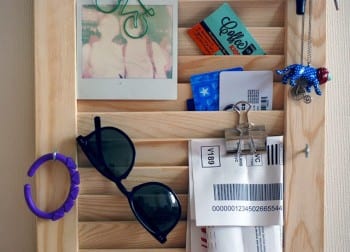 Shutters are actually the perfect shape and size for a catch-all organizer. With a bit of tweaking, you can add a chalkboard, spot for notes, and even a folder or two to stay organized.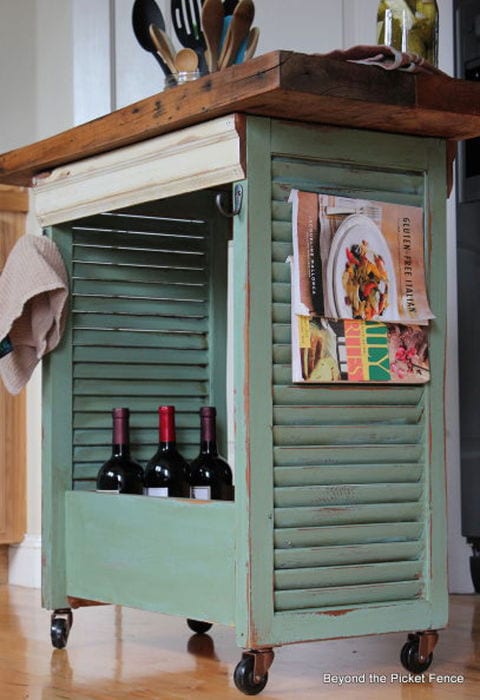 I love this idea! Turn the shutters into a rustic and beautiful rolling island! Who would have thought? It's not only gorgeous, but it makes cooking so much easier!