"I'm Bored" gets used way too much in my house. I decided to do something about it! These games are easy to set up and so much fun to play.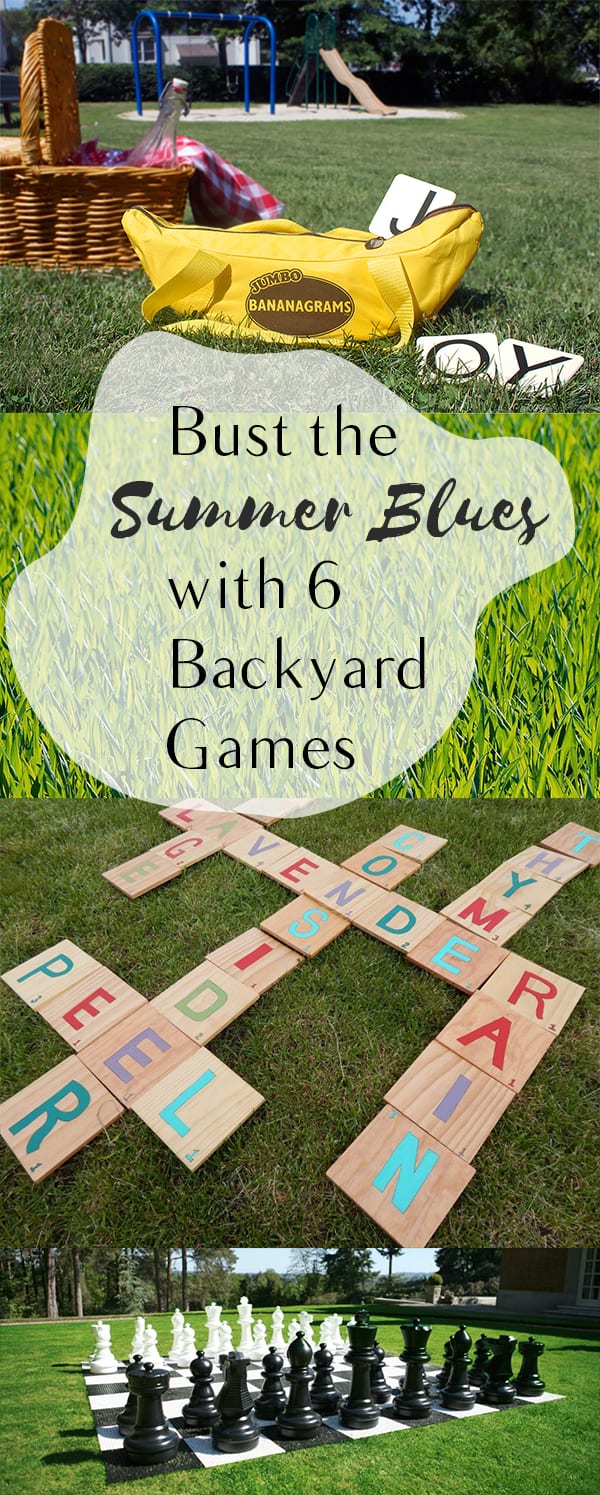 Gigantic Ball Toss
Use a tarp (you can find them at Home Depot) and cut out holes. Each whole is worth a different amount of points. Each player gets 3 throws and the player with the most points, wins!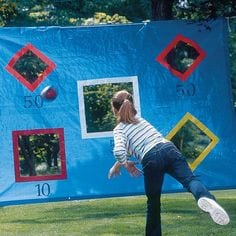 Jumbo Jenga
You can buy a jumbo set or make your own, either way you choose, these jumbo blocks with make Jenga a new game for everyone!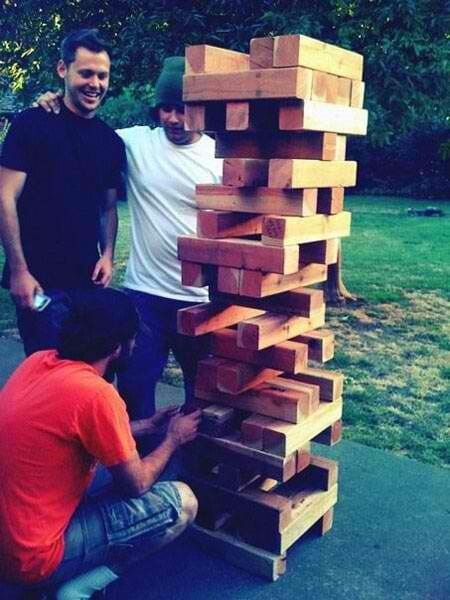 Giant Outdoor Chess
Use shaving cream to make a board the size you like and use bought or made chess pieces. If making or buying your own pieces seems daunting or tricky, make checkers pieces from pool noodles in two different colors.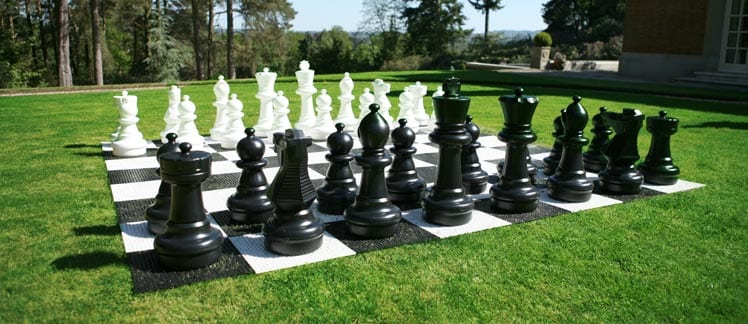 Lawn Scrabble
It's definitely a time commitment to make all the pieces and the board but it's totally worth it!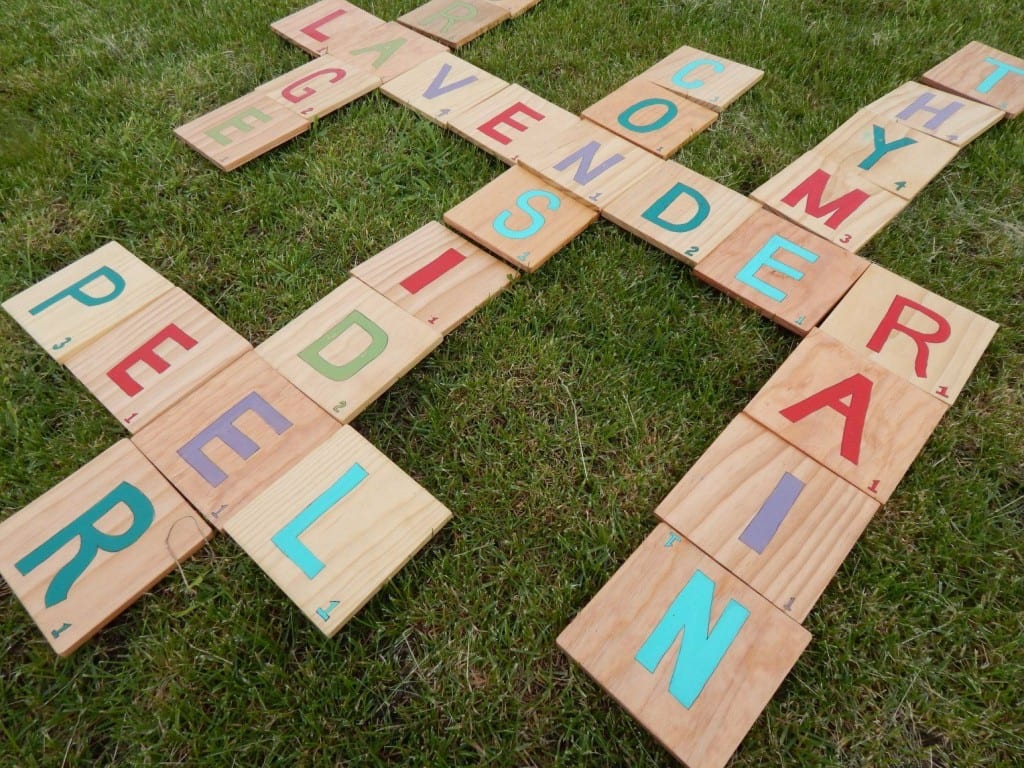 Cornhole
A twist to the ol' "bean bag toss"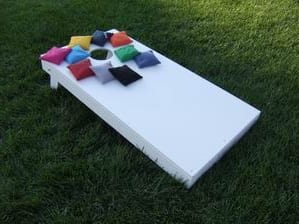 Bananagrams
If you don't want to go through the trouble of making an outdoor Scrabble set, Lawn Bananagrams is just as fun!