Don't bust the budget in a trip to Pier 1 or Tai Pan Trading for your Christmas decorations this year! Get your creative hat on and try out some of these DIY décor tricks or others you come across!
Sparkling Snow Candles
Bedazzle your plain red or green candles by painting them with a coat of Mod Podge and then rolling them in Epsom salt. This great idea and tutorial I found on Reckless-Glamour.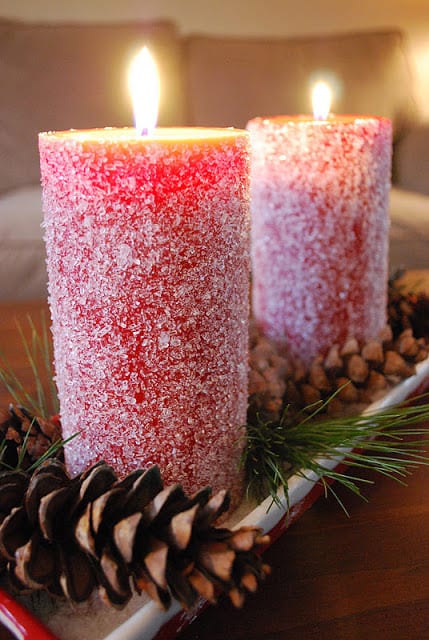 Swirl Ornaments
This is a fun one to do with the kids! Get some clear glass round ornaments swirl a bit of vinegar inside to clean out any dirt and dust. Squirt different colors of paint inside and swirl them around by rotating the ornament. Let it drain, hole side down, into a plastic cup for 30 mins or more. Add the cap back on and you're done! Tutorial found on FaveCrafts.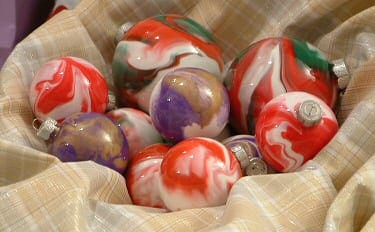 Fabric Garland
Cut several strips of different kinds of Christmas-y fabrics. Tie the ends onto a long piece of rope, bunching them up as you go. Make it a long as you like! I found this idea from Brittany Estes.

Snowman Refrigerator
Finally, a reason to clean off the fridge! Get rid of old papers and photos and make room for Mr. Snowman! Cut shapes from craft paper for eyes, mouth, nose, buttons, scarf, pipe, etc. (Tip: do his face on the upper freezer part, and the body on the lower fridge part). I found this from A Little Craft in Your Day.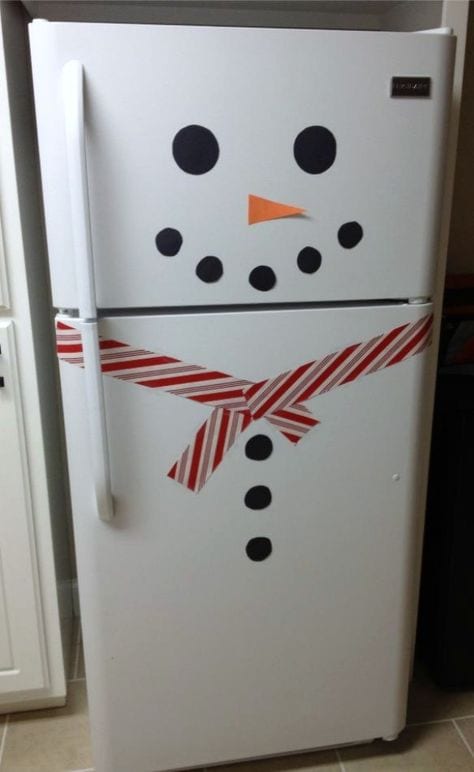 Get Artistic
Go to a pottery studio and paint your own Christmas plate, cookie jar, or even ornament! You will love the glazed, finished product, and you can treasure it for years! A great place to do this is at Color Me Mine.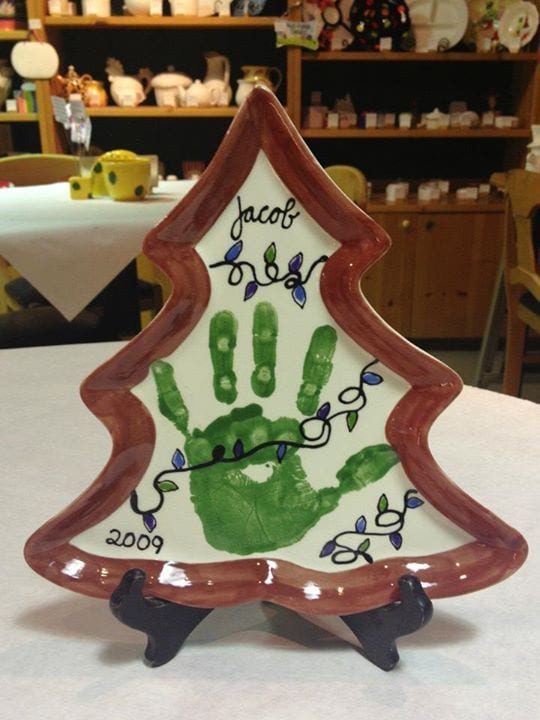 Ornament Wreath
Bend a wire hanger into a circular shape and carefully untwist the top. Slip on various sizes and colors of round ornaments until the whole thing is full. Re-twist the top and hang somewhere it can be admired! This great idea and tutorial can be found at Living Well Spending Less.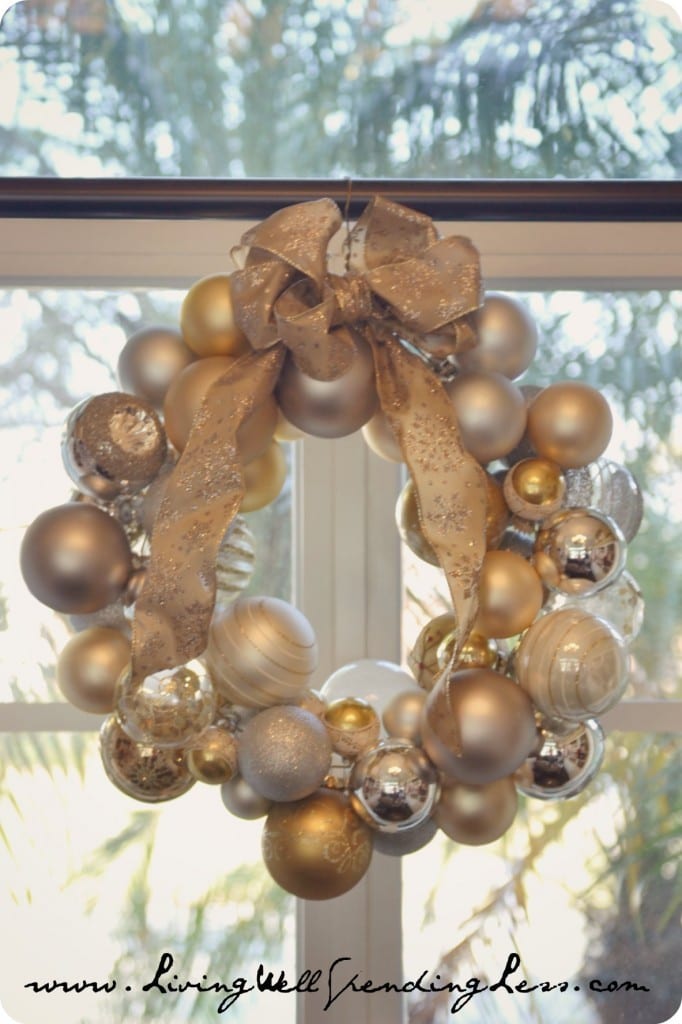 Sock Snowmen
How cute are these little snowmen?? This would be a fun craft to do with the kids, and a perfect way to get rid of some of those old socks you have in a basket with no pair! Tutorial found on Dark Room and Dearly.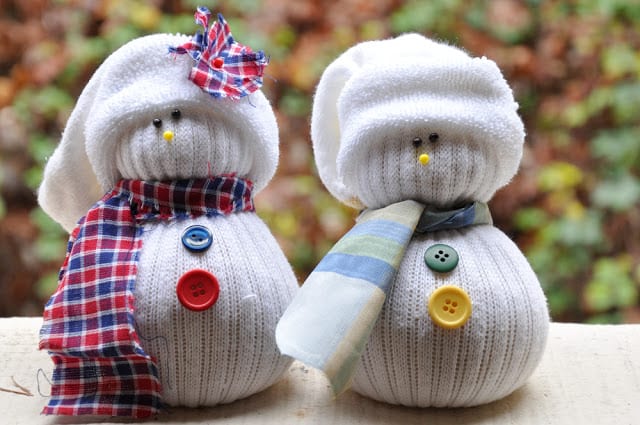 Popsicle Stick Snowflakes 
I would never have guessed that these were popsicle sticks! What a cheap way to make an adorable winter decoration. Tutorial found at Giddy Upcycled.

Ornament Window Decoration
Beautiful window decoration made simply with ribbons and ornaments. Tutorial from Hometalk.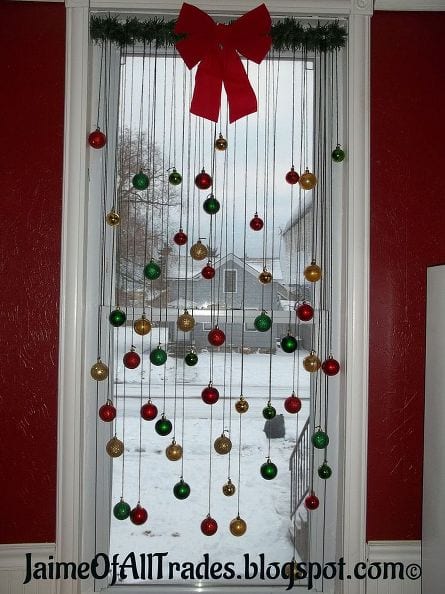 Candy Cane Centerpiece
What a yummy and beautiful holiday decoration!! This fabulous idea is from Ecopolitan Bride find the tutorial here.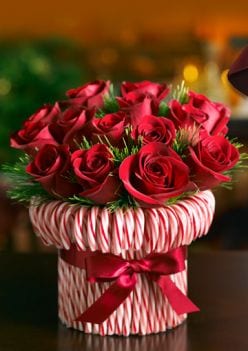 Gift Wrapped Front Door
Quick and easy way to decorate your entire front door. This is perfect to create a cute holiday decoration without all the extra time and effort! I found this cute idea from Liz on Call.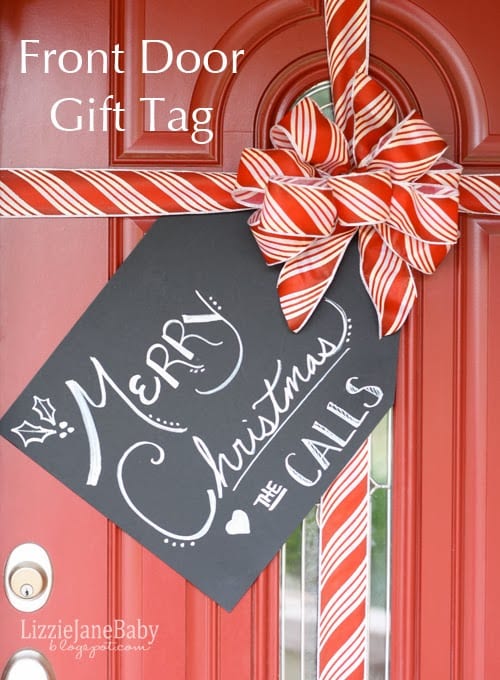 Oh "Deer" Christmas sign
What a unique and fun decoration. Everyone who comes over will love this! Full tutorial on The 36th Avenue.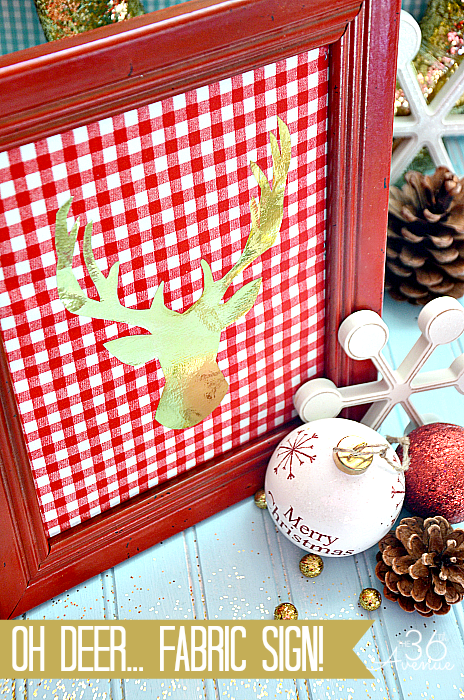 Twine Star
Super simple to make. Just make a star out of wood pieces and wrap some twine around it! Full tutorial from Lowe's.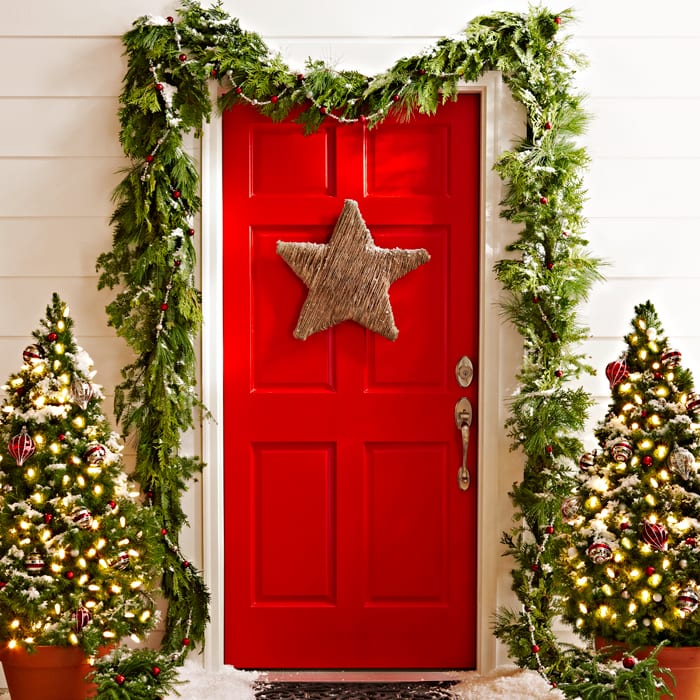 Cardboard Christmas Fireplace
Is your house missing a fireplace to hang your stockings, or for Santa to come out of? Well worry no more…You can make this awesome cardboard fireplace! What a fun craft idea and cute Christmas decoration. For the full tutorial visit eHow.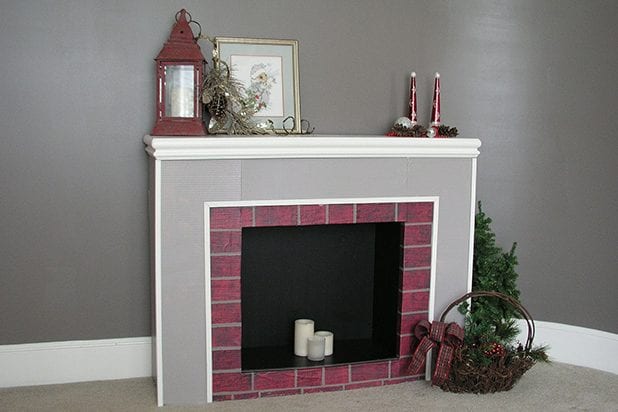 Sparkly Branches
These beautiful branches will help create your home into a winter wonderland! They will add the perfect touch to any of your holiday decorating. For the tutorial visit In My Own Style.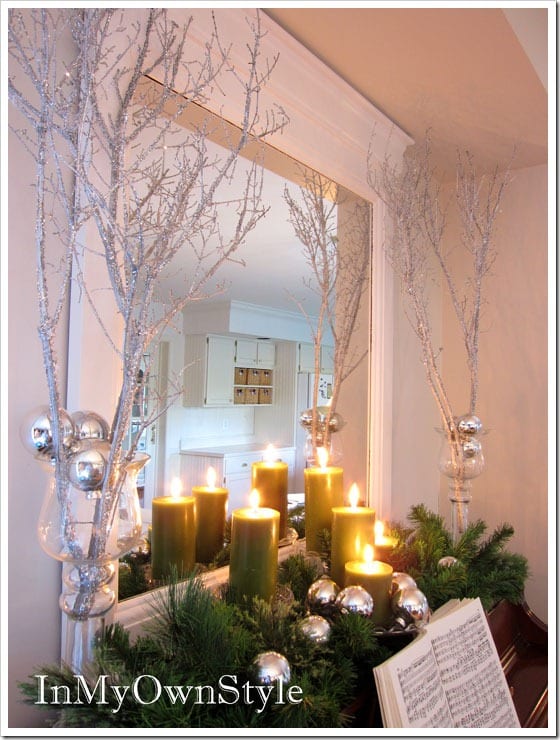 Happy DIY-ing and a very Merry Christmas!