I'm pretty sure every home has one of those pesky small bathrooms. I guess they get the job done, but they can feel so cramped and uninspiring! Sometimes I just close the door on my tiny bathroom and forget that it exists. But small bathrooms CAN be enjoyed and decorated! Here are a few tips I've found to help you do just that.

Love Chic Living recommends taking advantage of every possible inch so that you can keep things organized in your tiny bathroom. If you are able to keep things clean and organized, your bathroom will feel much less cramped.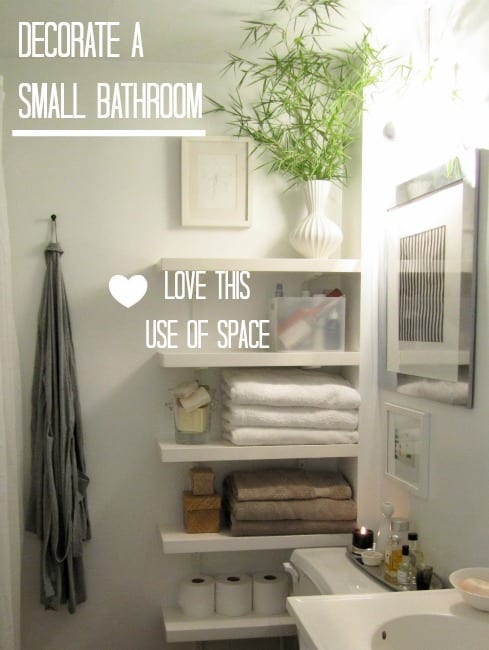 If you want your small bathroom to look bigger, Carla Aston recommends keeping the tones or values of the colors pretty similar. In this example, keeping everything–appliances, walls, and floors–a muted white helps to enlarge the space.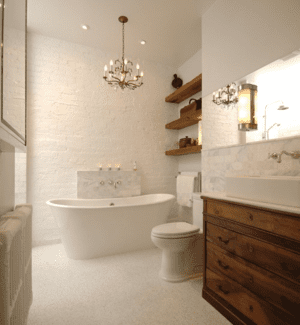 Buzzfeed recommends using the inside of your cabinets to store small items like makeup and toothbrushes. If you are able to keep everything stored away inside a cabinet rather than out on a sink or shelf, your bathroom will feel bigger.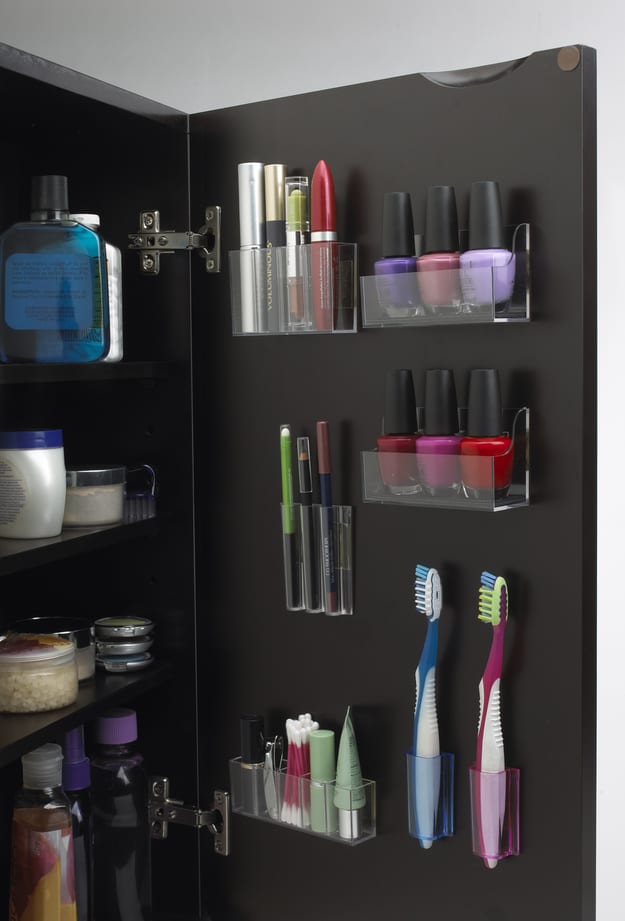 Southern Hospitality Blog redesigned a small bathroom to make it bigger. The best part of their renovation is the giant framed mirror. Mirrors definitely make spaces look bigger, and the lovely black frame adds sophistication.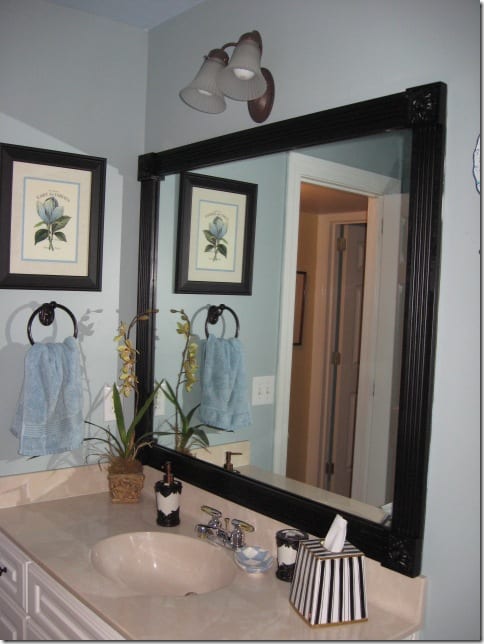 Carla Aston posted this beautiful bathroom that highlights how important glass is in a small bathroom. If possible, install a glass shower door rather than a shower curtain. This will open up the space and help it feel less cramped.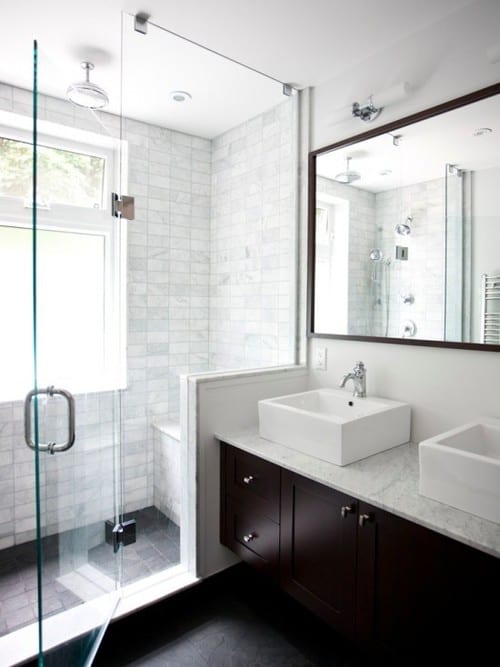 Maison de Pax recommends installing only a single sink, rather than a double. This will save a lot of space and will allow extra room for moving around. The more empty space you can leave in a small bathroom, the better!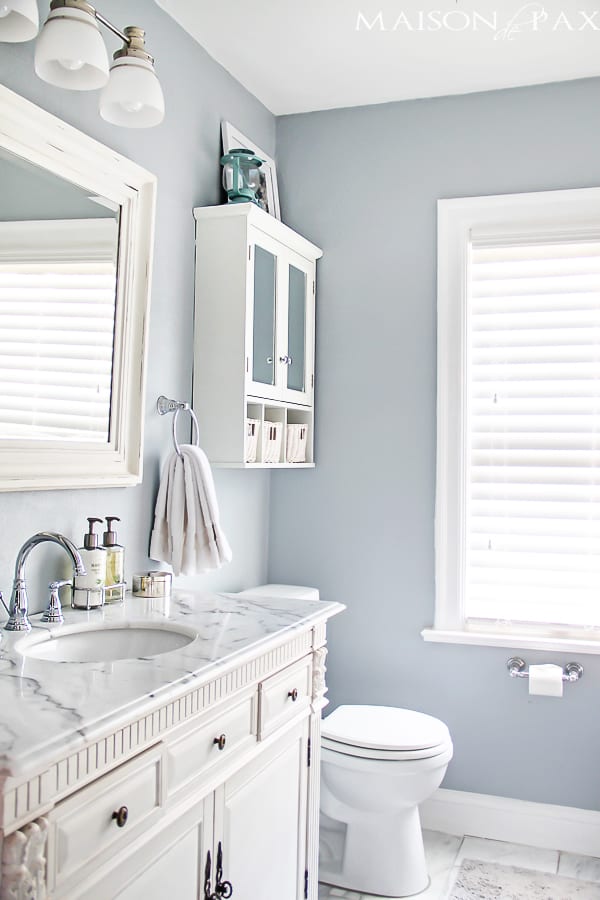 Home Stories A to Z posted this tiny bathroom redo that is really inspiring. The sink is a great example of space saving. Instead of a bulky cabinet for the sink, a simple pedestal opens up the space and help the bathroom to seem larger.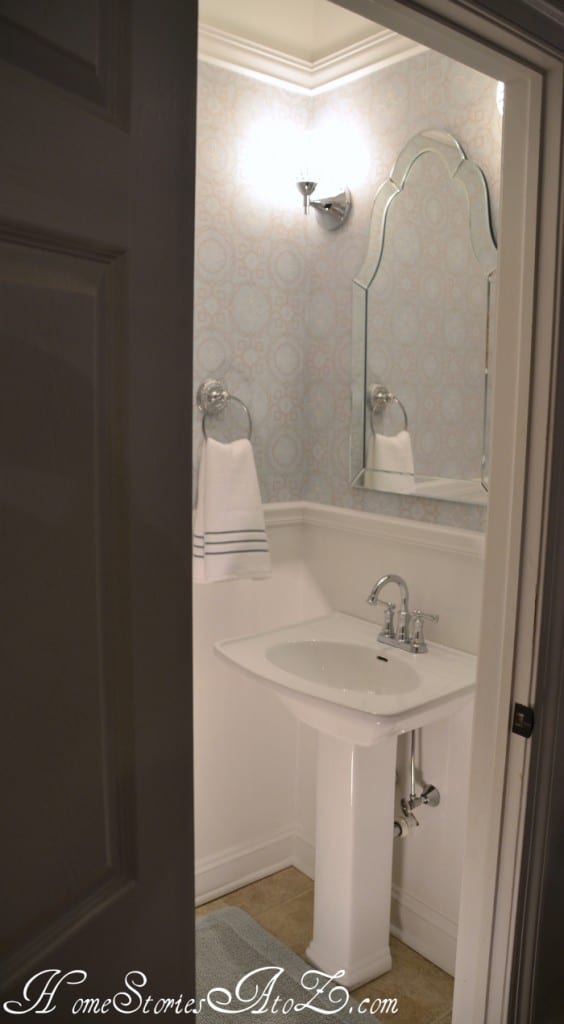 Maison de Pax keep things simple and uncluttered.This bathroom has few accessories and instead focuses on keeping things basic. This is a great tip for tiny spaces. You don't want unnecessary items to make the space feel small.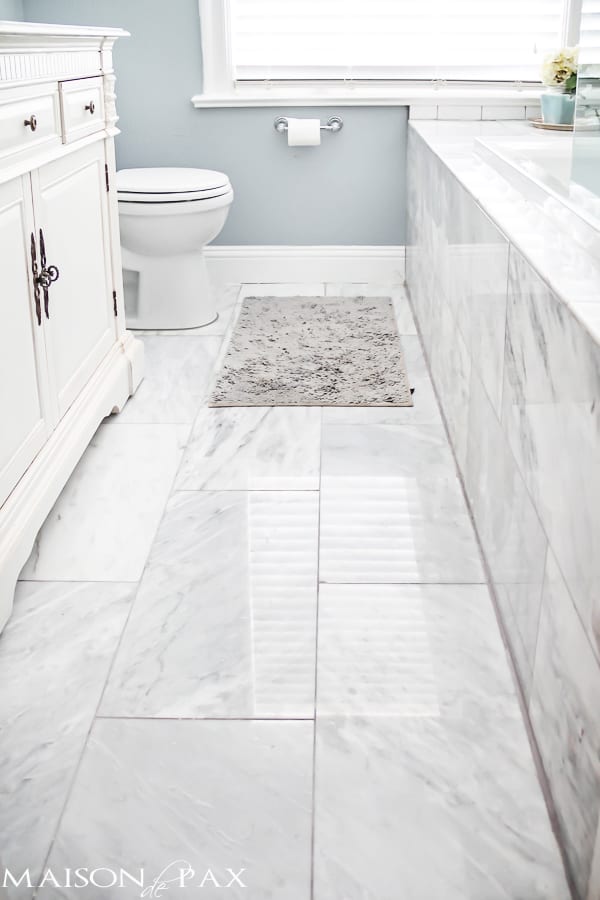 Being Home Decor posted this lovely tiny bathroom which is a great example of the importance of lighting in a bathroom. Hopefully your tiny bathroom gets a lot of natural light. But if it doesn't, make sure you install adequate lighting.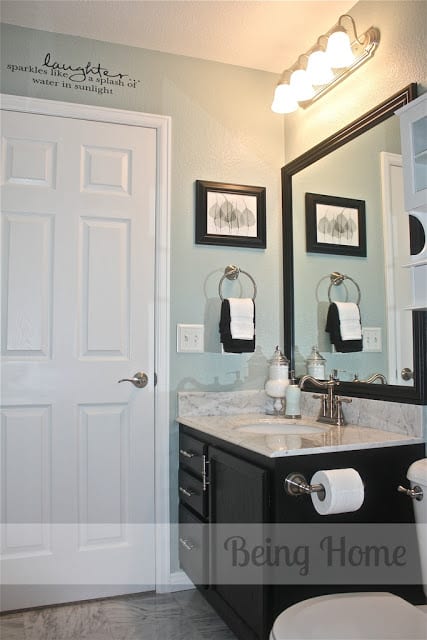 Lovely Little Details posted a tutorial for this adorable little storage rack. If you are low of cabinet space in your tiny bathroom, a decoration like this–that doubles as an organizer–is a great way to spruce things up.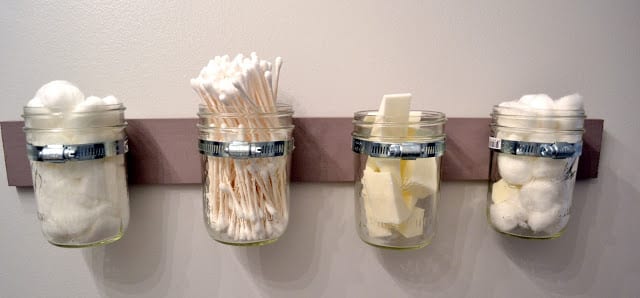 Martha Stewart posted this lovely tiny bathroom that is refreshing and sophisticated. Martha Stewart recommends installing towel racks on the back of the bathroom door. This is an excellent way to cleverly store your towels in a smaller space.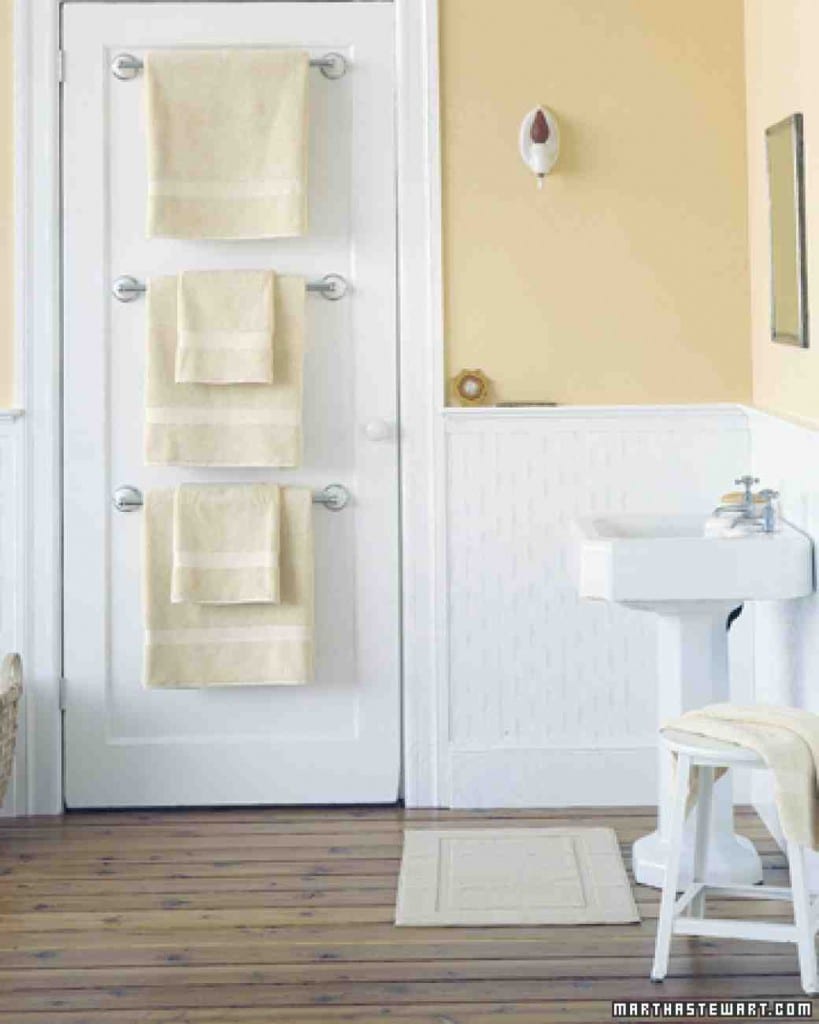 House to Home posted a beautiful example of a tiny bathroom done right. If you can, I highly recommend that you install a bath tub that stands on it's own. Tubs that are connected to the walls tend to overwhelm a small bathroom.
I love this tiny bathroom posted by Better Homes & Gardens. The bright light and sheer shower curtain help the space look more open, and the high paneling makes the room look taller. Simple tricks like these can definitely enhance the size of the space.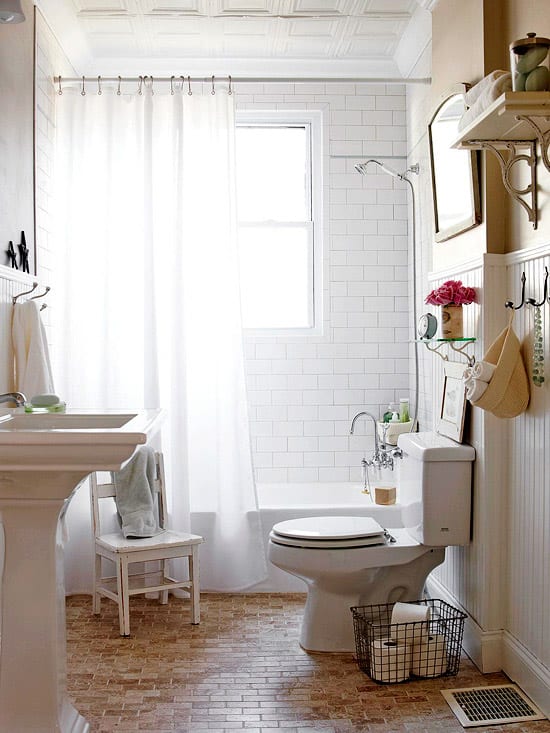 Martha Stewart recommends installing a shelf above your bathroom door. You can store soaps and extra towels up here. They will be out of the way and free up space down below. This can help you keep the bathroom uncluttered and open.