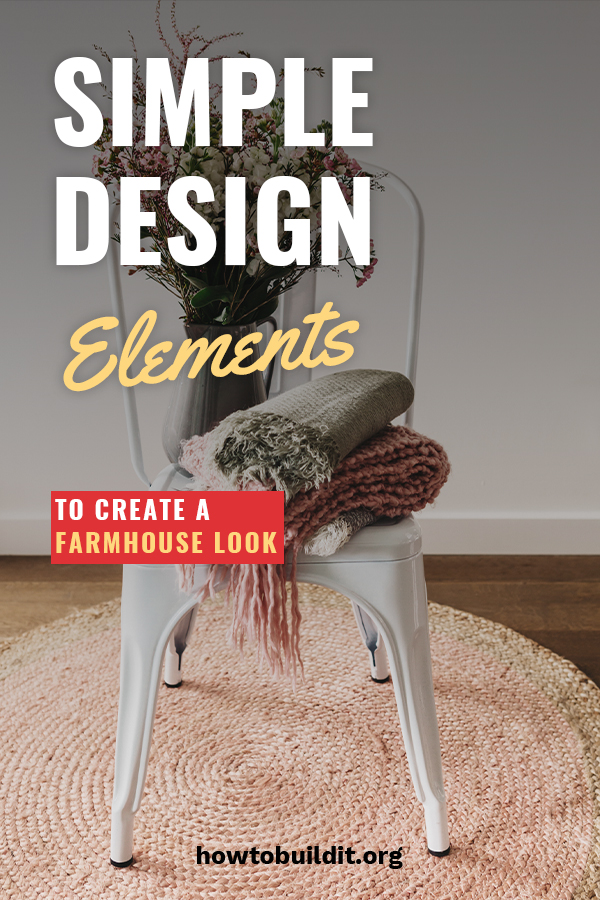 Dying to incorporate that classic farmhouse feel into a home that isn't super farmhouse-y. You just described the battle of just about every homeowner today. Don't worry, a total remodel will not be necessary, just add a few of these design elements inside of your home instead. Keep reading to see what they are.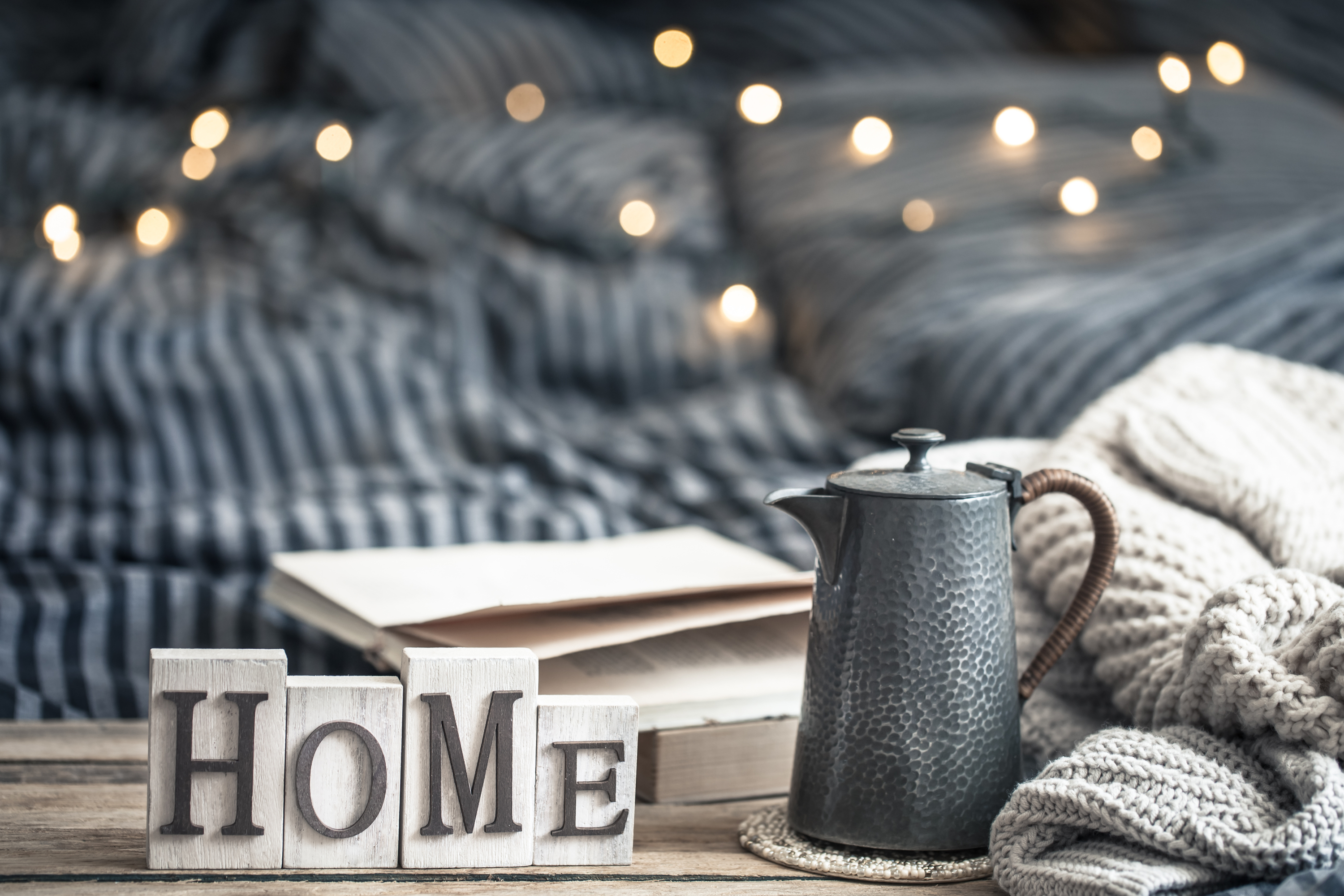 Wooden Beams
There's nothing like a set of exposed wooden beams that says farmhouse home. And though they look expensive and difficult to assemble, it's actually pretty easy. Use this tutorial, written by myself after we installed them in my brother's home for help DIYing!
Cut Flowers
I love flower gardens, especially when you can cut the blooms for the vase on your table! If you're interested in starting your own cutting garden, check out this great post from my friend at Bees and Roses. Now, you just need a rustic pitcher like the one below to complete the look.
Chalk Painted Furniture
The great thing about the farmhouse style is that even the oldest of furniture can fit in with only a coat of paint. Spruce up any existing furniture in your home with some classic chalk paint for an easy farmhouse design element. Check out this post of mine for more information (and a sweet tutorial) for working with chalk paint. Chalk paint is crucial in farmhouse decor!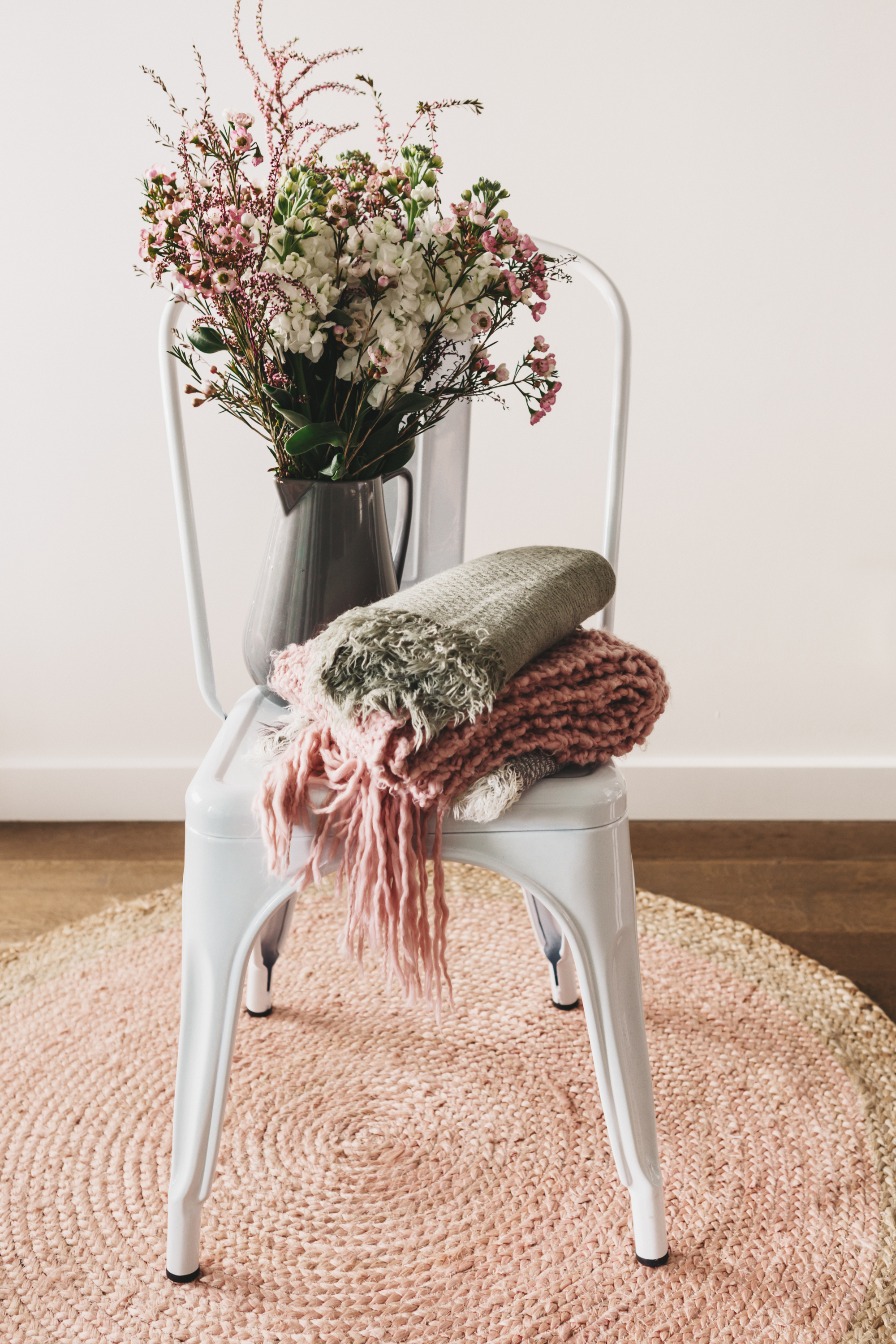 A Farmhouse Dining Table
When I think of "farmhouse home" I think of beautiful and expansive dining room tables like the one pictured below. And while they can go for thousands of dollars online and in-store, you can make your own farmhouse dining room table with this tutorial. I built one of my own and we've been in love with it ever since! It's perfect for entertaining.
Rustic Lighting
When it comes to lighting in the rustic home, the more vintage you can get it, the better. Just take a look at the lighting in the home below! I've even seen home made light fixtures using reclaimed barn wood and simple light bulbs. No matter what design you go with, just make sure it makes you feel comfortable and cozy.
Open Shelving
When it comes to farmhouse design elements, open shelving is one of the most crucial. See if you can incorporate a leaning wooden bookcase in a dull corner of your room! You could even build floating shelves to add more storage in your bathroom! Take a look at this article of mine for more ideas!