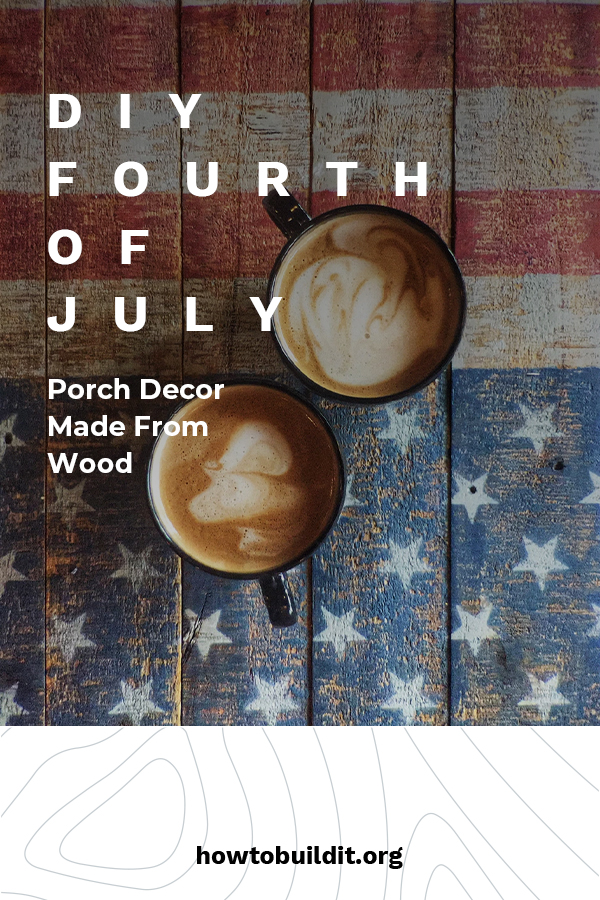 There's just something so special about the Fourth of July. For year's we have celebrated around my parent's backyard pool and we wouldn't have it no other way! Since I love the Fourth (and honestly, really any holiday) I make it a point to deck out my front porch for the festivities with DIY decorations made from scrap wood. And if you ask me, I think they all turned out pretty cute! Check out my fourth of July porch decor ideas below:
DIY Fourth Of July Porch Decor Made From Wood
DIY Pallet Flag
This adorable DIY Fourth of July porch decor project is as easy as it is gorgeous! To create your own pallet flag, pick up a pallet form a local grocery store, bring it home, and give it a good sanding. After the sanding process has been completed, use painters tape to stencil out the pattern from the American flag on your pallet. After you've stenciled out the pattern, complete your DIY with just a little paint. I find it easiest to use spray paint for these kinds of projects. As an alternative, you can do the same thing with chalk paint for more of a rustic look. Simple enough, right?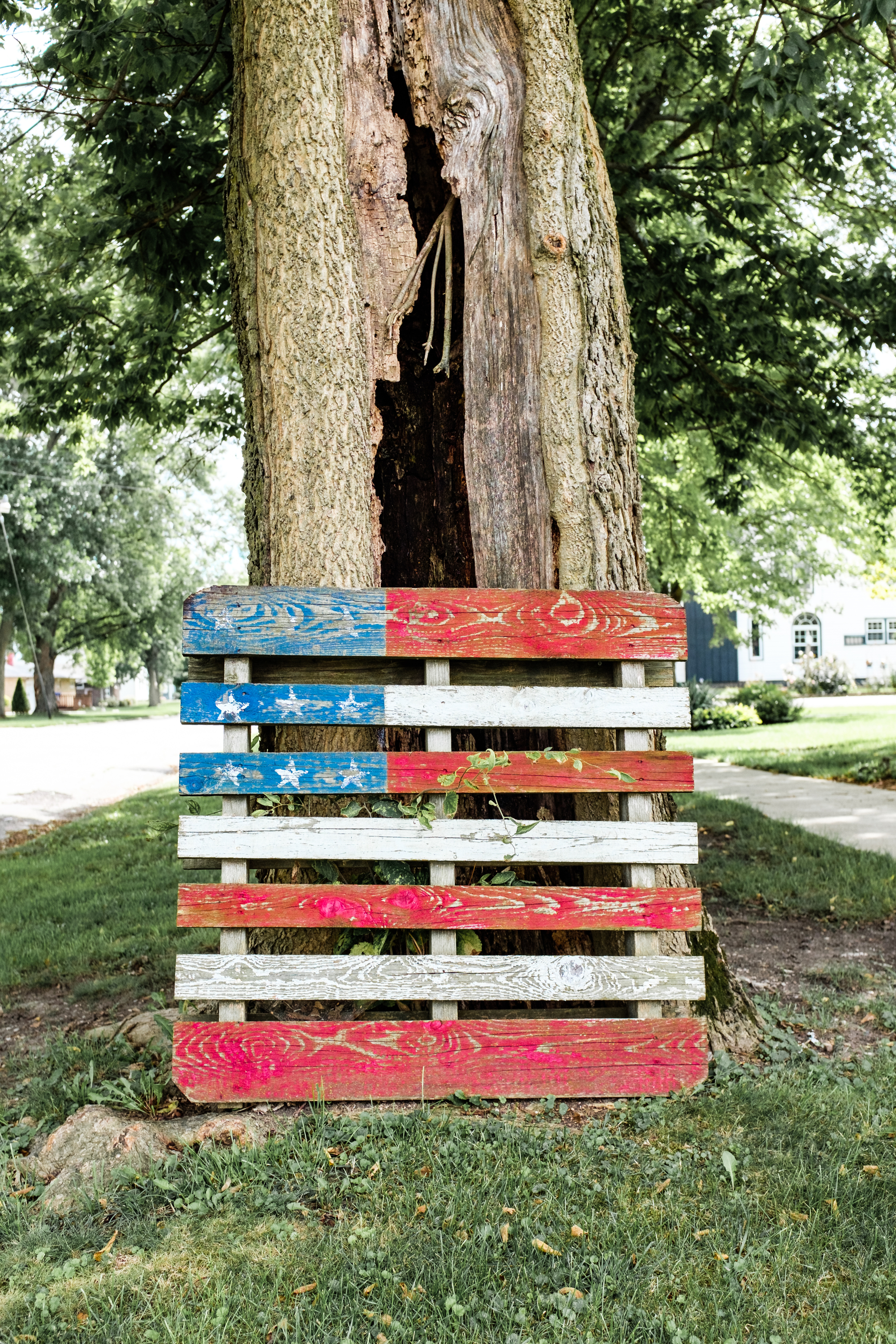 Wooden Stars
For another super easy DIY for the Fourth of July, I recommend cutting wooden stars out of scrap wood found around the house. This is such an easy DIY that you could even get your kids involved! To create, simply trace a star pattern over your scrap wood. Next, cut out with a jig saw. After all of your stars have been cut out, paint the stars in the color of your choosing. As I mentioned before, I find spray paint to be the easiest method when tackling these kinds of DIYs but any paint will work. I recommend using a small drill to put a hole at the top of one of the star points for a hanger.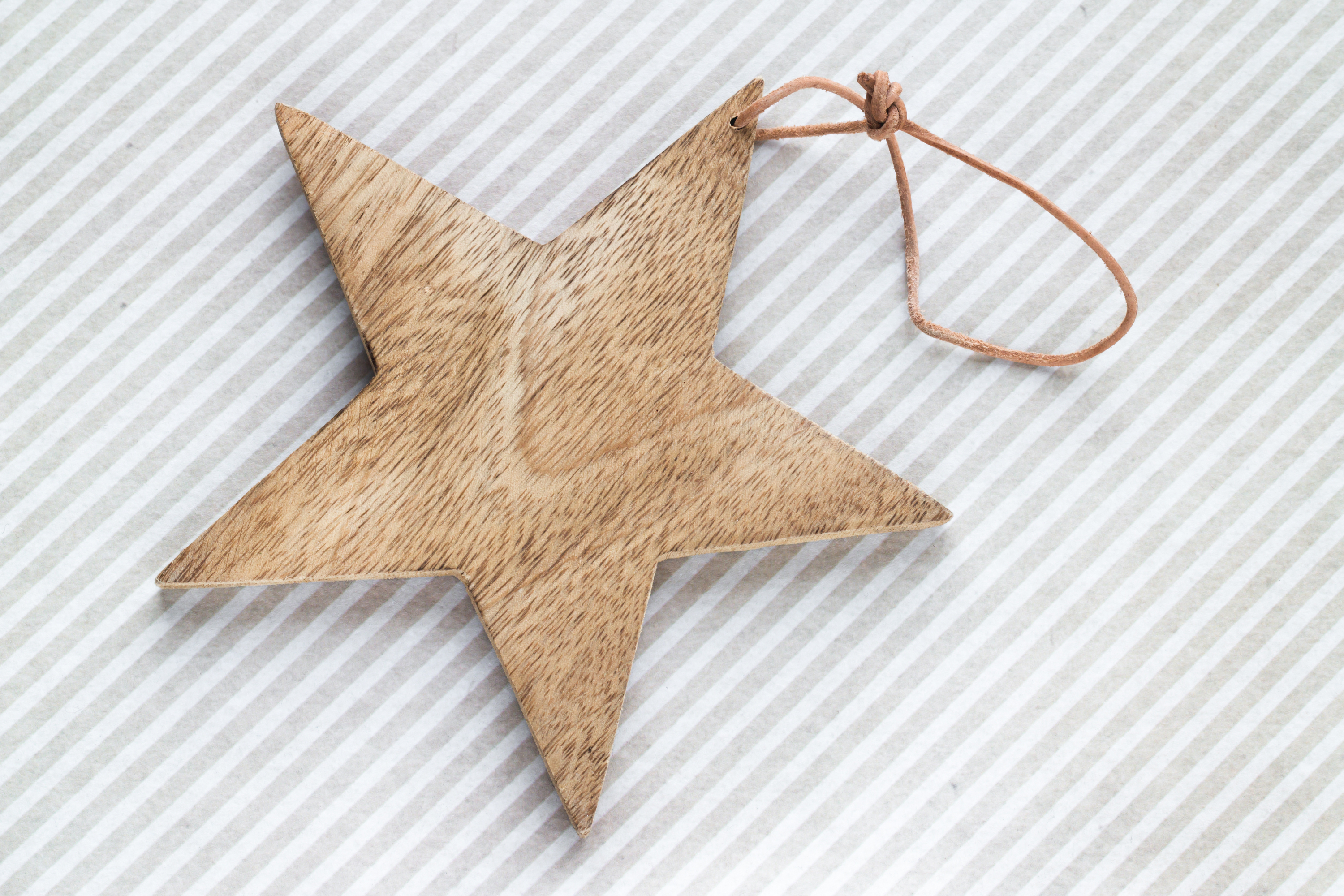 Cut Wooden Blocks
This is another great way to put all of your scrap wood to good use, I see projects like these tweaked to fit any holiday. To make your own, you'll need three wooden blocks in the size of your choosing. Use a miter saw to cut the blocks to fit your desired height. Then, sand down before moving to the next step. Once your blocks have been sanded down, it's time to decorate them for the Fourth! Paint stars, stripes, or a patriotic message, it doesn't matter! Now is the time to let your creativity run wild. Place these on the steps leading up to your porch if you have them, or on your door stoop! Don't the ones below look like firecrackers?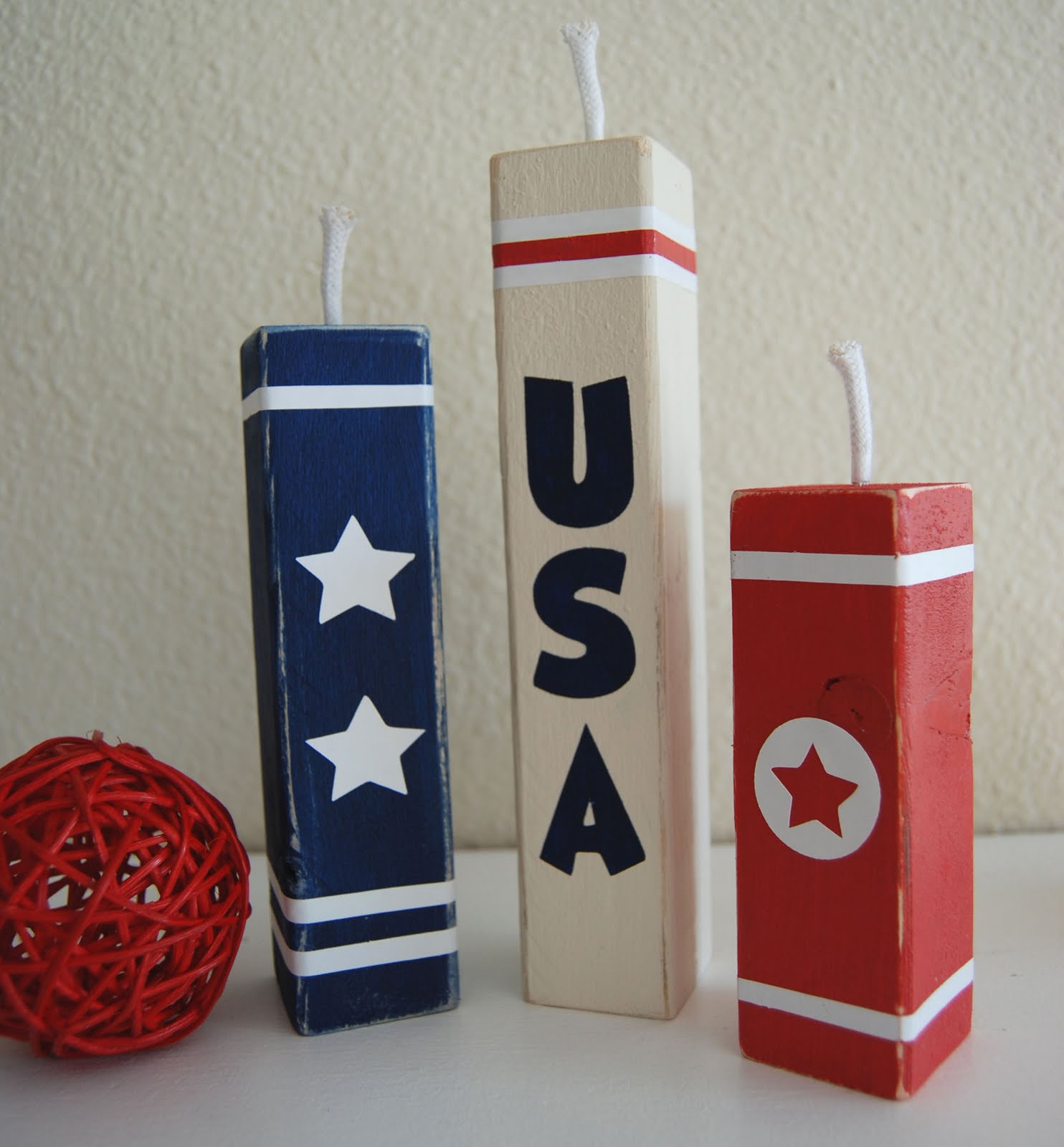 Wooden Rocking Chair
Wooden rocking chairs are one of the staples of summer…even long after the boom of fireworks have subsided! You could spend a fortune on a store-bought rocking chair, or you could save some serious dough and make your own! But DIYers should be warned: this project isn't an easy one! It'll require a lot of time and effort. May as well start now for a new wooden rocking chair on your porch come the Fourth. Don't forget to accessorize with a few seasonal pillows.