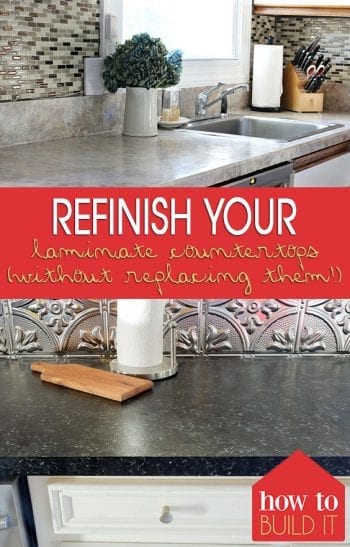 If your home currently has laminate counter tops and you're sick of looking at them, you can repaint them with a bit of know-how and a little patients. Solid colors are possible, but an easier and more forgiving paint job is done when aiming for a faux granite finish. But before you get to painting, make not that your prep work will have a huge impact on the final look of your paint job.
Let's get going!
1. Start prepping your counter top by cleaning it with a simple soap and water solution. Scrub off smudges and dirt.
2. Lightly sand the counter with 150-grit sandpaper and wipe off any dust with a damp cloth.
3. Once you've cleaned and sanded the counter top, wipe the entire surface with denatured alcohol. Then after this is done, do not touch it with your hands. Oils from your skin will have a negative impact on the products used to paint the counter top.
4. Keep your kids and pets away from your work area so the counter top remains as clean as possible.
5. You'll need to remove any caulking from the counter top – around the walls, sinks, and faucets.
6. If your counter has cracks or chips, repair them with epoxy putty. Follow the instructions on the product label.
7. Prep the cleaned area with painters tape. Cover areas you do not want to get paint on (sink, back splash, cabinets, and faucets). This is another step to be very meticulous over. Your tape lines should be straight and consistent or else you'll see mistakes in painting from across the room.
8. Prime with oil-based primer and allow to dry for a minimum of four hours. Typically oil based paint/primers are use on exterior doors because they're more durable paints. If you use an oil based primer, use an oil based top coat. You can also use an acrylic based primer, paired with an acrylic top coat.
Solid Color Paint Job
If you're painting your counter top with just one color, you'll apply a base and top coat. Let each coat dry before applying the next. Finish the job with two or three clear coats. The blogger who completed this project used Rustoleum counter top paint.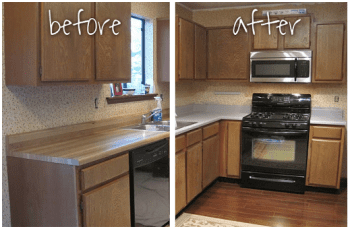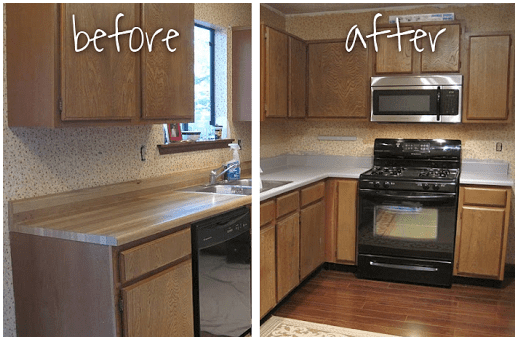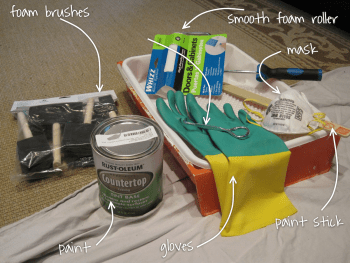 Granite Paint Job
A granite look is created using three different colors. You'll apply your base coat (darkest/lightest color) and allow it to dry completely. Then apply your second coat using a sponge, pressing it into the counter top. Allow the second coat to dry completely. Then apply your final color with a sponge. You're finish applying paint once you've achieved the granite look you're happy with.
Finish us the paint job with two to three clear coats.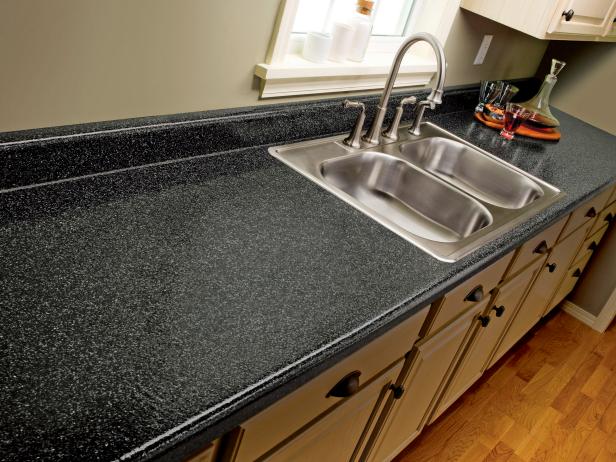 If you're working with tile counter tops, then you might like this tutorial for painting tile counter tops!