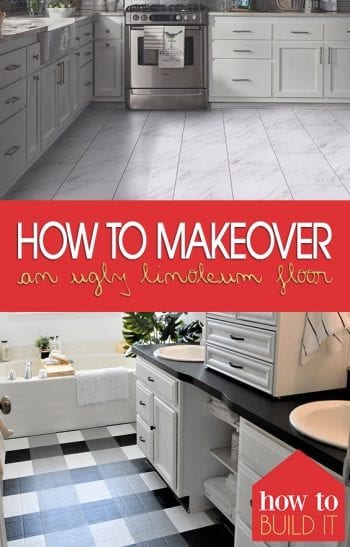 You'll find linoleum flooring in many homes but unfortunately, you'll most likely want to replace it. It's either scratched and peeling, or it's simply an eyesore. But it's an easy project to undertake and relatively inexpensive. If you're looking for a budget friendly way to replace or cover linoleum flooring that doesn't involve any demolition or costly materials, look no further! Revmp your linoleum floor with a coat of paint or a few DIY project ideas. These ideas will make your linoleum floor look incredible.
Peel and Stick Tiles
Peel-and-stick linoleum tiles have come a long way since the 90's. You can find attractive patterns and prints at any local hardware store or ordered online from Amazon.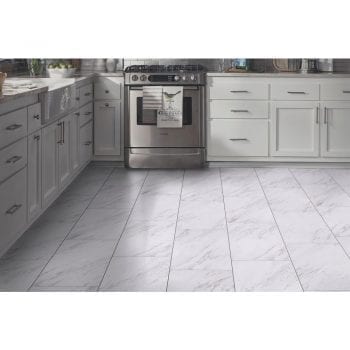 Amazon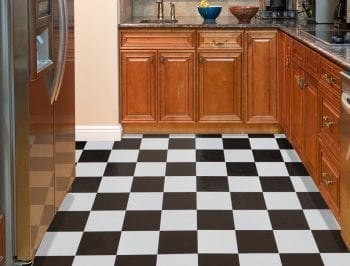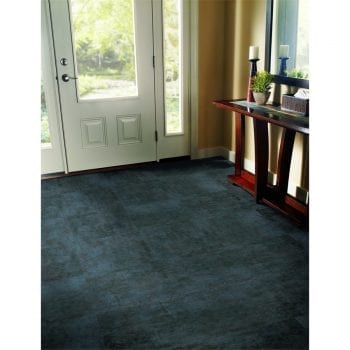 Plywood Planks
Cut plywood into planks. Secure them through the existing linoleum and into the subflooring and stain them!

Plywood Sheets
Or, don't bother with cutting the plywood into planks and simply lay your sheets of plywood down and stain them as they are.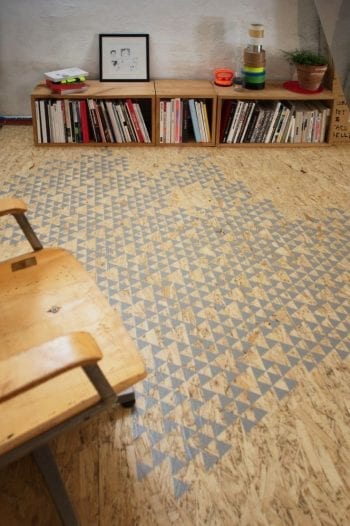 Paint Old Linoleum Floors
One of the best ways to customize your flooring project is to draw out your own print. This is easily done with the right type of paint on any space!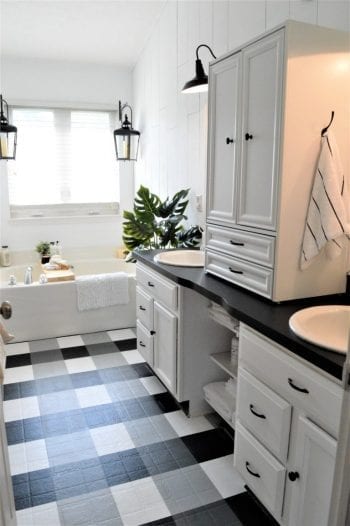 '
Check out these other quick and easy home remodel projects here:
How to Get Rid of Mold In the House