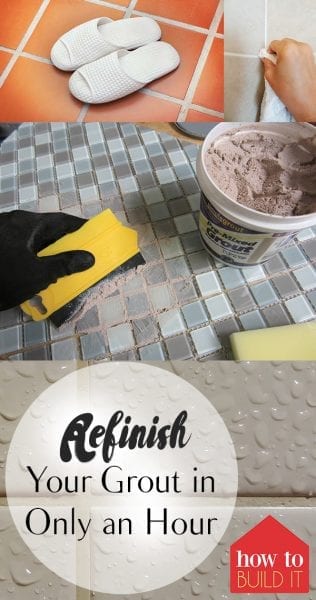 Do you have old, discolored grout that is driving you crazy? Have you spent hours and hours of scrubbing, only to be disappointed when it looks the same? This is the post for you! It is ENTIRELY possible to refinish your grout and have it looking fantastic, and you can do it for cheap! Get ready to see how easy it is.
Sherry at Young House Love and Kristen of Frugal Girl both had old, tired grout that was driving them insane. They each spent countless hours scrubbing to get the grout clean, until they realized that no amount of scrubbing or various chemicals were going to make a difference. Enter Polyblend Grout Renew!
Polyblend Grout Renew is basically a grout paint, made by one of the best-known grout manufacturers. It's easy to use and easy to apply, it just takes a fair amount of time to paint all your grout. You can keep the same grout color, or you can choose a new one to totally makeover your grout. Best of all, you can purchase a bottle of Grout Renew for under $25. Sherry completely changed the look of her grout. Dark, discolored grout got a whole new life with the Polyblend Grout Renew.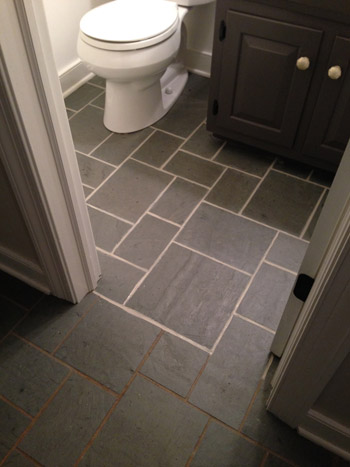 You can use a narrow paintbrush, a toothbrush, or Polyblend's own applicator bottle with a rolling sponge tip to apply the Grout Renew. Kristen used a toothbrush and got great results. Here you can see the discolored grout against the freshly painted grout. What a difference!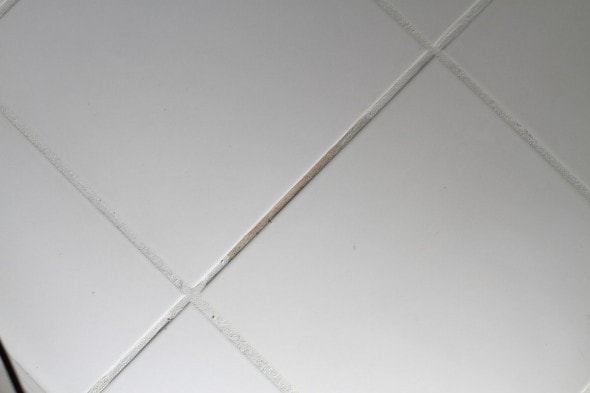 This is the look Sherry achieved after her entire foyer grout was refinished with Grout Renew. She used a small craft brush to apply the Grout Renew, then wiped away excess with a tissue. It looks fantastic!