I've always admired a nice paint job. Ones you knew were done by a pro. Today we are talking about how to paint like a pro. Keep reading to learn the tips and tricks the pros know.
I love a good painting project. It's truly amazing what a simple coat of paint can do for a piece of furniture or the overall look of a space. However, as great as a fabulous paint job can be for your project, if done incorrectly, it can absolutely ruin everything you have done up until that point. Before you start your next painting project, use these painting tips to ensure that your project turns out looking the best way possible. Try one of these painting tips today!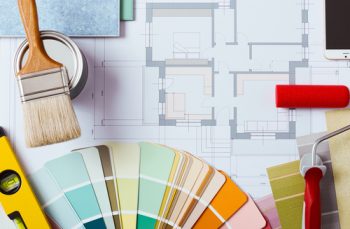 How To Paint Like A Pro
Fill The Nail Holes or Scratches
I know the added work isn't appealing to many DIYers. To achieve the best finish it's incredibly important to fill any nail holes or fix any scratches prior to painting. Small wooden scratches can be easily fixed by rubbing a whole walnut across the affected area and nail holes can be fixed with a small coat of plaster or joint compound. I also always like to sand my painting surfaces before I begin.
Invest In High-Quality Painting Supplies
An artist is only as good as his paintbrush, so be sure that you invest in top-of-the-line paint rollers, paint brushes, and painters tape. You'll want to invest in brushes that don't leave bristle flakes behind and quality rollers that have a large surface area and an appropriate "nap." If anything, make sure you invest in this quality painters tape to best seal out drips and leaks for the best finish possible! Remember, you get what you pay for.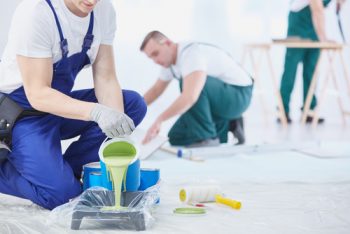 Protect Anything That You Don't Want To be Painted
Seriously. You might be tempted to skip the prep-work of painting, but if you don't, you'll seriously regret it! Cover furniture and flooring, or anything else you want to be protected with sturdy drop cloths. Remove outlet covers, cover trim, and other detailing in a layer of painters tape. Painters can protect doorknobs if they use a plastic sandwich bags and a small trips of painters tape. Don't forget the light switch covers! If you want to know how to paint like a pro, you need to do what the pros do. And, they cover everything.
How To Paint Like A Pro: Tips
Prime Your Walls
They say that a paint+primer duo is a great mixture for most any home-improvement case, but I always like to use a separate primer to ensure that my painting results look as gorgeous and pristine as possible. Using a separate primer is truly the only way to ensure that you will end up with a completely smooth painting surface and a great finish!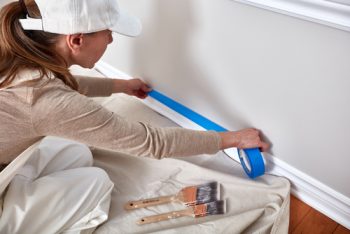 Always Paint From Top To Bottom
You'll absolutely notice the difference if you always make sure that you paint from top to bottom. In fact, Pro painters suggest painting from top to bottom to cover any potential painting mistakes, runs, or splatters. If you paint over mistakes while wet, from top to bottom, the mistakes will pretty much erase themselves. Fix painting mistakes while the paint is still wet. You should always finish with a soft down roll from the top all the way to the bottom.
Do You Know Your Nap?
No, not the number of minutes you would like to nap per day. I'm talking about the thickness of your roller! This is one of my most important painting tips: the more thickly textured the walls of your home are, the thicker you will want the "nap" of your rollers to be. Talk to a team member from the hardware store where you are purchasing your paint from and give them details on the project you are undertaking, they should be able to recommend a good size!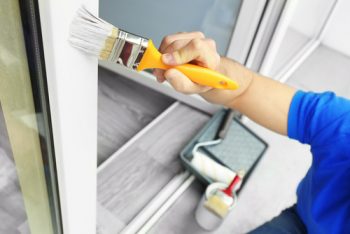 Want to know how to paint a straight line? If you want to know how to paint like a pro, it is necessary to know this.