I spend a great deal of time on Pinterest and I have noticed an interesting trend in home decor and design over the last couple of months: it seems like everyone wants to pair white cabinets with black granite! Personally, I love the look and have considered remodeling my kitchen with look of white cabinets black granite. My husband isn't really on board for another home remodel, though. If you're itching for something new, try out this beautiful trend in home decor. Surprisingly, it's super easy to create yourself, too.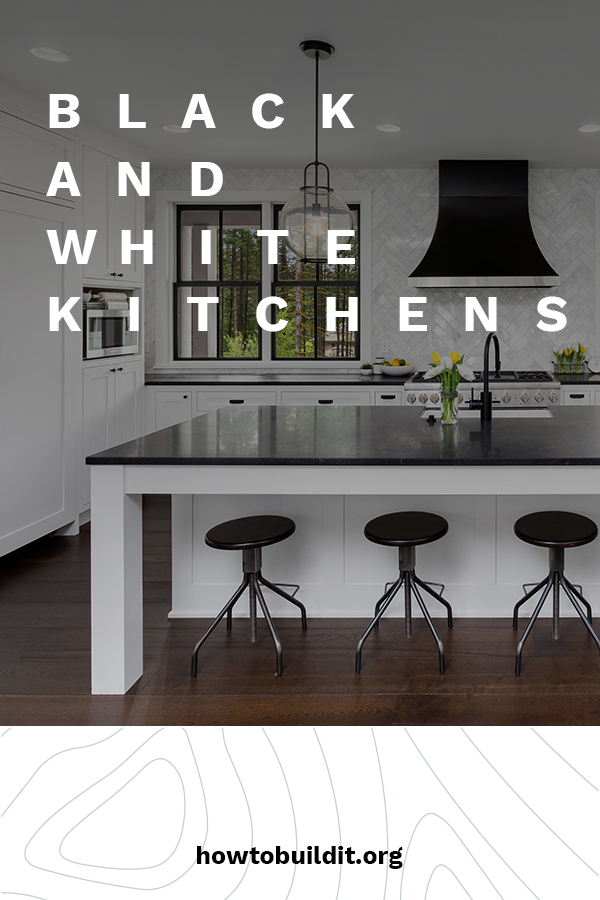 White Cabinets Black Granite Kitchen
There's nothing like a black and white contrast in your kitchen. Plus, think about how easy it will be to keep your black countertops clean! You can't see any dirt on this surface. Take a look below to see how white cabinets and black granite work for a farmhouse home.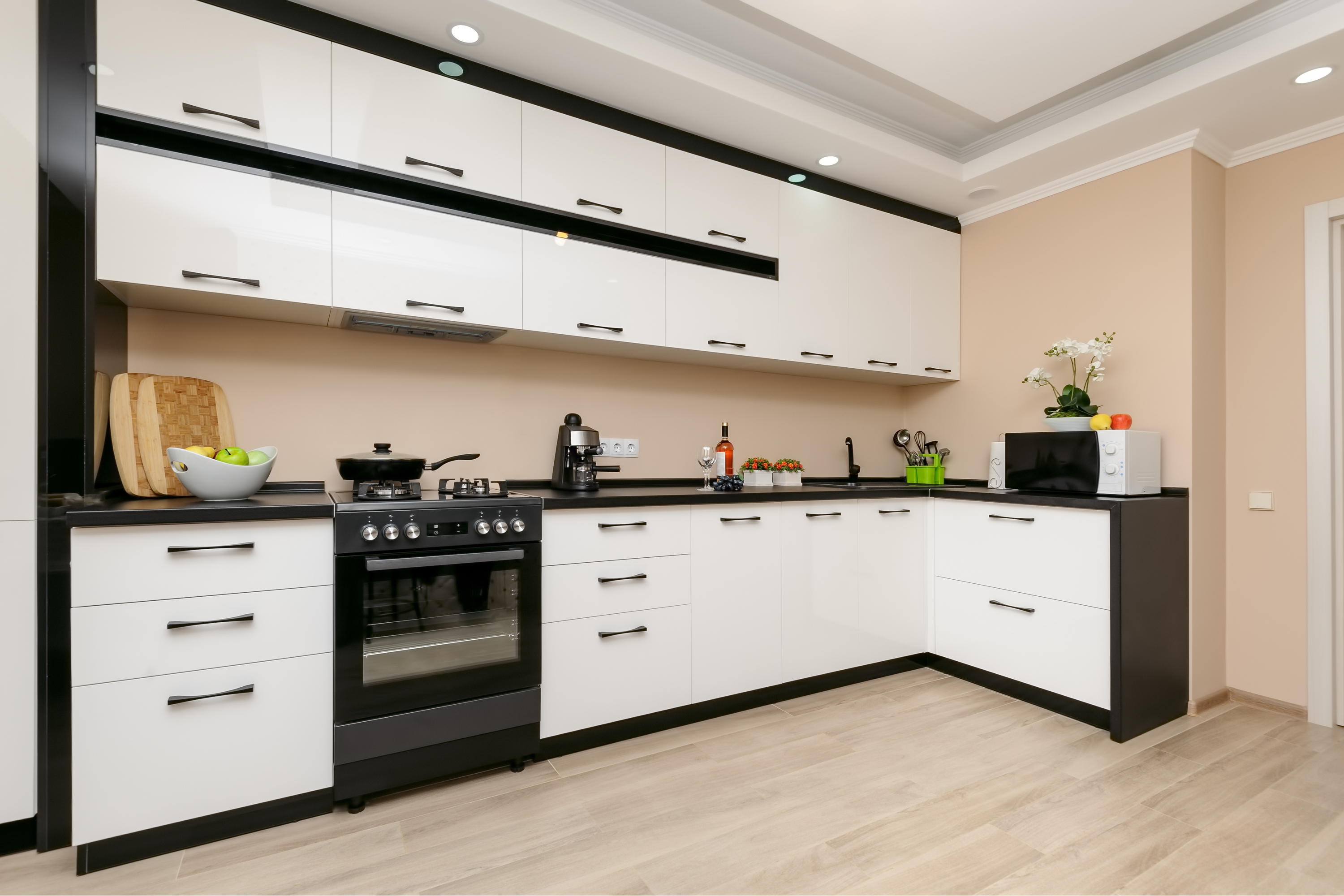 White Cabinets Black Granite Bathroom
Don't stop with your kitchen! Take the trendy look into your bathroom, too in case your bathroom needs an upgrade. I just love this look!
How To Paint Your Own Cabinets
You don't have to install new cabinetry to achieve this look. In fact, you can use what you have! All you have to do is add a little paint. I've painted my own cabinets several times (and even the ones at my brother's house, and a few of my friends!). Use this tutorial of mine to learn how to paint your own cabinets white.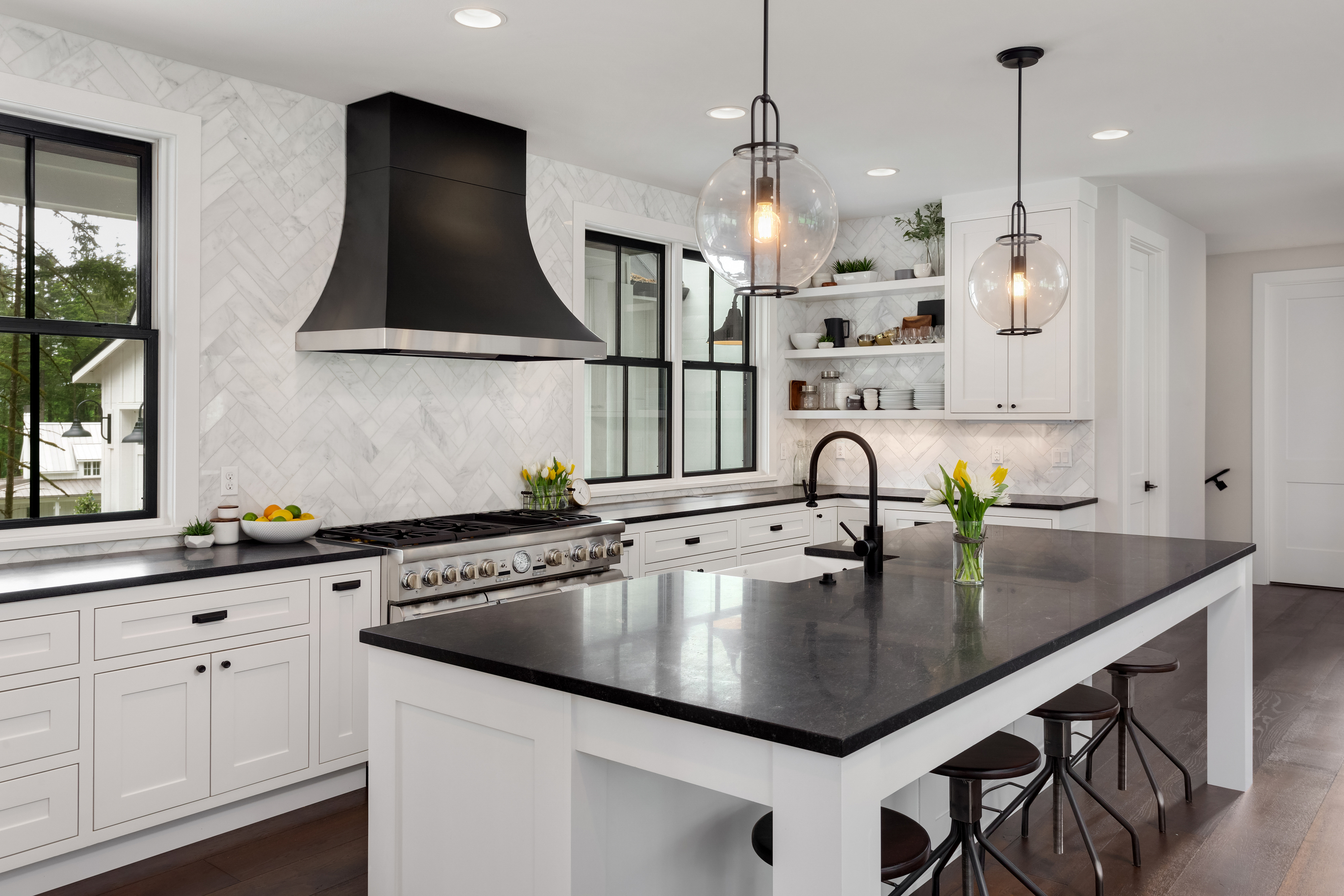 How To Fake Granite Countertops
Granite countertops are super pricey, and having them installed can really put your kitchen out of commission for a few weeks while there is construction. Fortunately, there is a cheaper (and easier!) way to go about the whole thing. Learn how to fake your own granite countertops with this tutorial of mine.