There's nothing wrong with something that is just a little bit vintage. And honestly, vintage bathroom tile is a trend that is coming back–and bigger than ever–in the coming year. People everywhere are combining vintage black and white tile with more modern fixtures and it's turning out absolutely amazing. If you're thinking about a simple bathroom upgrade, consider replacing your bathroom tile with one of the vintage bathroom tile ideas below.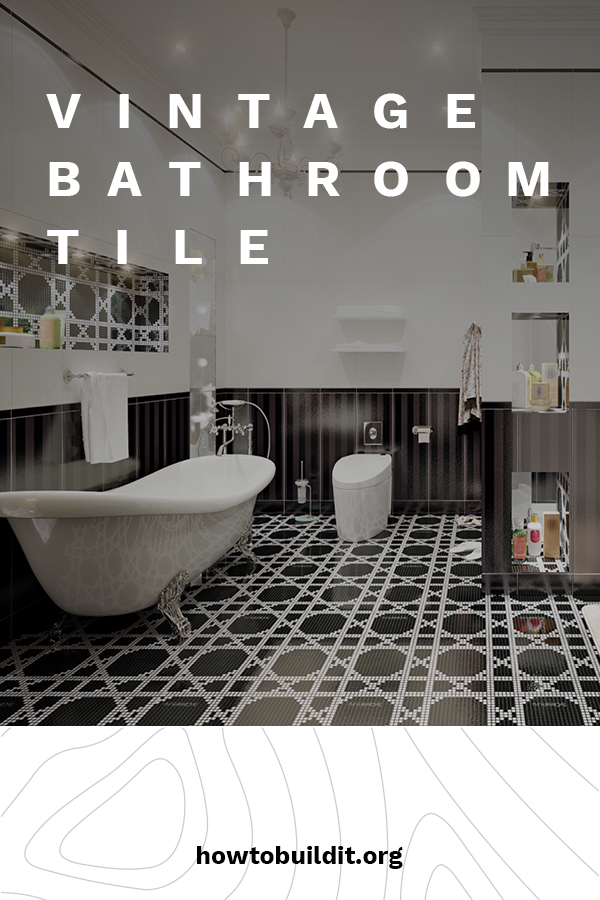 Vintage Tile Bathroom Ideas: Art Deco
This vintage tile with clever pattern work is the definition of art deco tile for the bathroom. If going for an art deco look, you really cannot go wrong with bold and beautiful patterns. Let the tile be the focal point of your entire bathroom.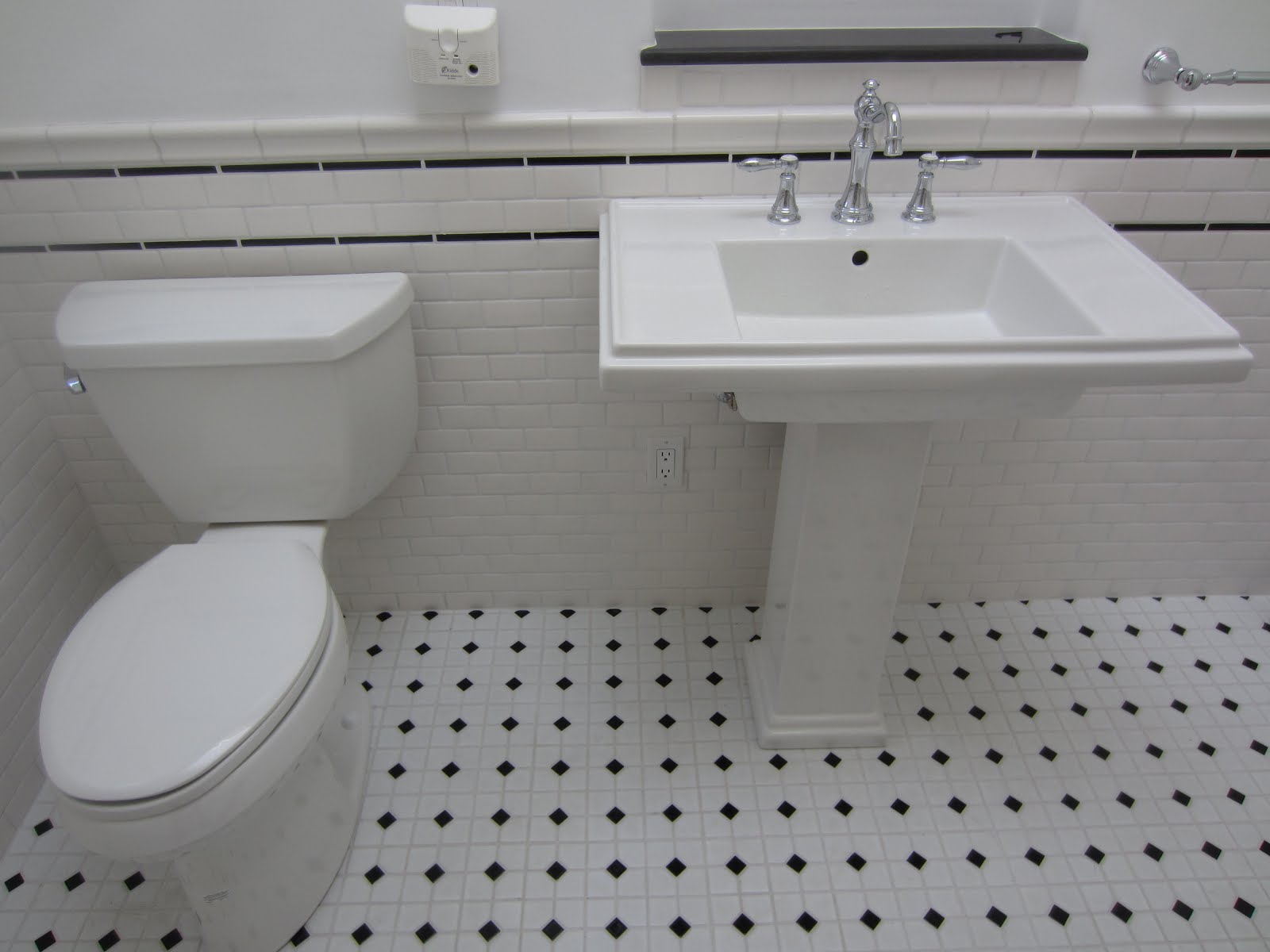 Vintage Bathroom Tile Ideas: Mid Century
Bright, colored tiles were really popular around mid-century, and believe it or not, the look is coming back. Bright blues, pinks, and even turquoise hues look wonderful as an accent wall in any bathroom. With the right fixtures, it's possible to make any shade of tile look completely modernized. Just take a look at the image below, isn't it beautiful?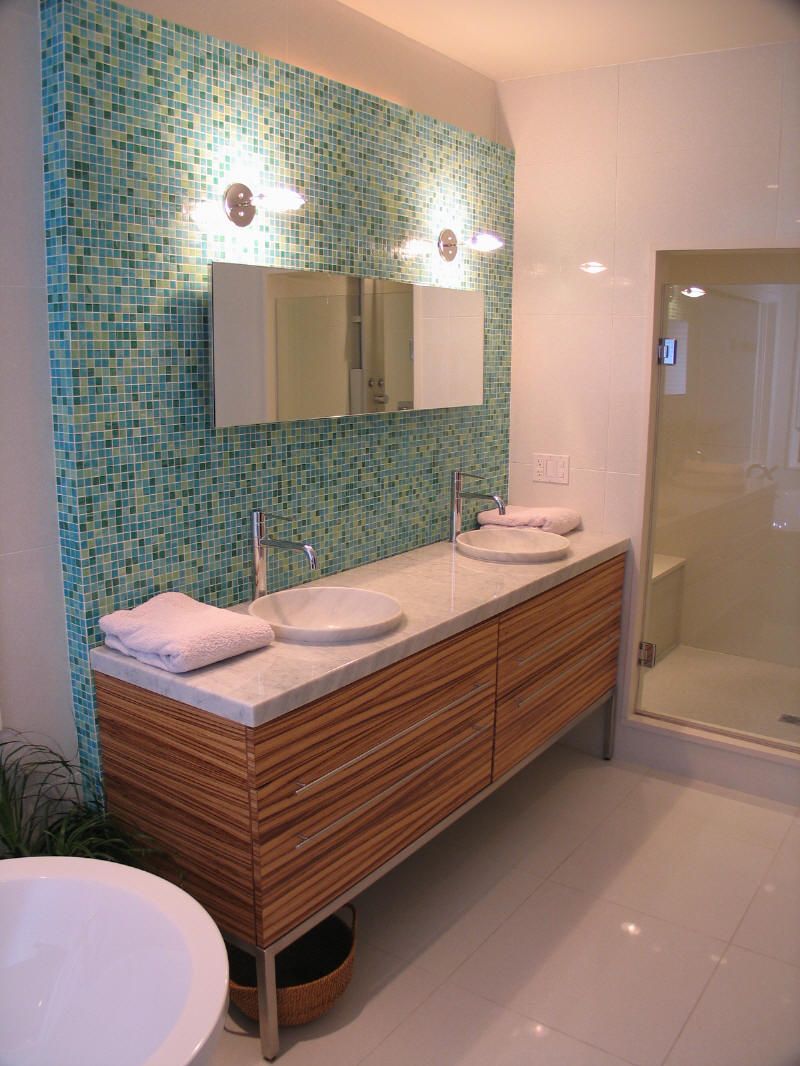 Vintage Bathroom Tile Ideas: Black and White
The options are endless when it comes to vintage black and white tile ideas. There are many patterns and styles to choose from, and all of them have an effortless way of completing just about any space. I find that adding a bright pop of color somewhere in your decor is a great way to tie the whole thing together. Just take a look at the idea below.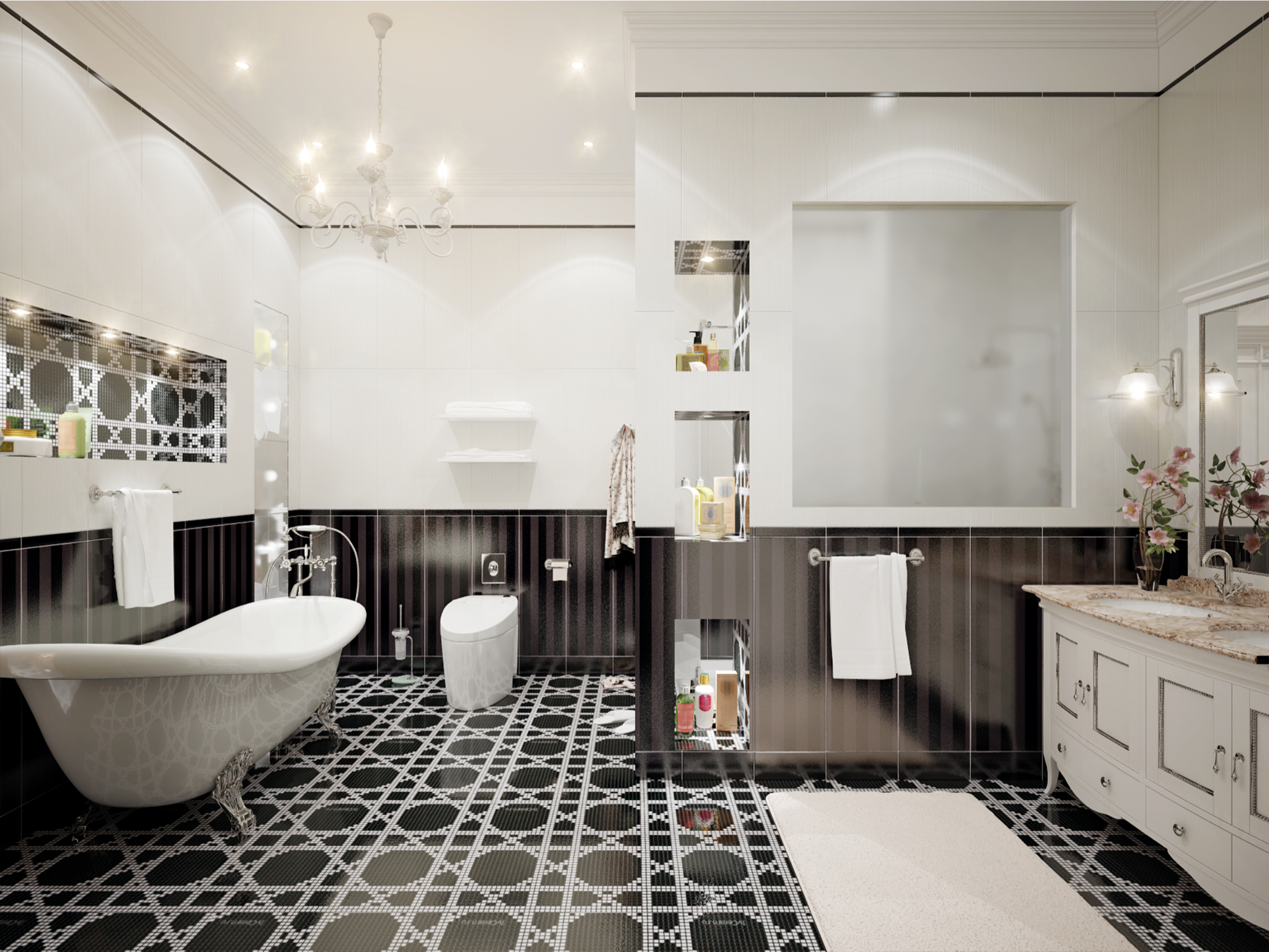 Other Vintage Tile Ideas For The Master Bathroom
Classic brick gets a modern makeover with a little whitewash. Though you will definitely need SOME kind of sealant in a brick bathroom, there's something about the ruggedness of it that makes any space look really edgy. I love this vintage look!
Don't Be Afraid To Experiment With Color…
At the end of the day, decorating with vintage tile is all about working with bright and funky patterns. But a bit of color doesn't have to be overwhelming, just check out the turquoise tile below.