Here are some stunning slope yard landscaping ideas. If you have an uneven, unruly landscape to work with and you're getting frustrated, don't give up yet! Sloped yards can present special challenges, but they also provide opportunities for creativity that plain-Jane lawns just don't.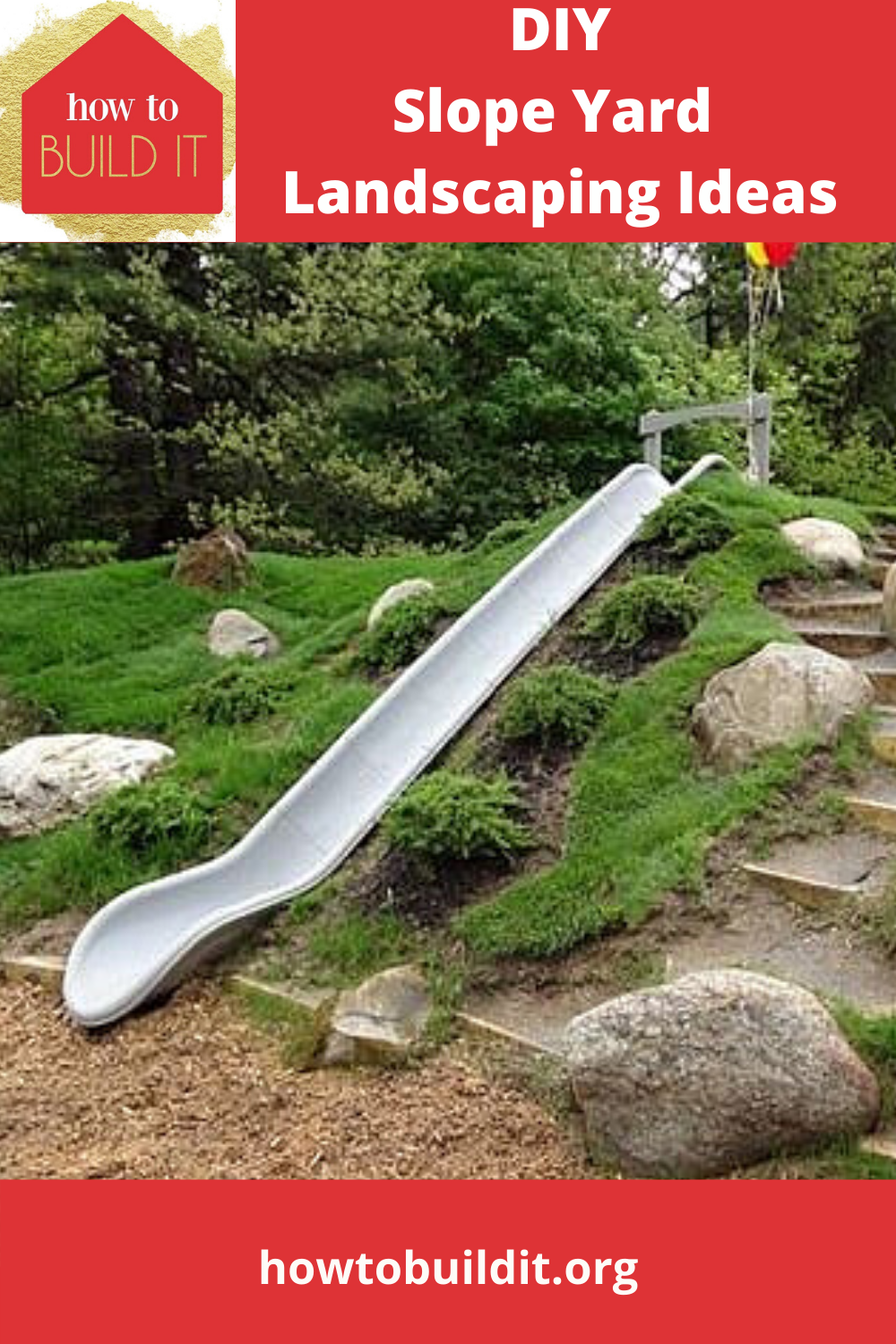 Slope Yard Landscaping Ideas
Create A Terrace
Create terraces on a slope and plant greenery on them. Build a retaining wall from stone, brick, or landscaping lumber at the base of each terrace to prevent erosion.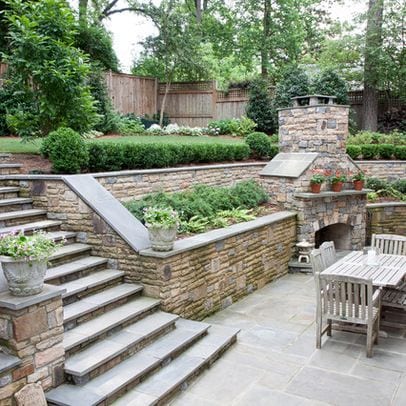 Image from Houzz
Build A Staircase
Build a staircase going up a slope by cutting a series of small terraces. Use landscaping lumber, stones, bricks, whatever you like! Retain the sides of the staircase.
Get Rid of Grass
Replace grass on slopes with mulch and low-maintenance plants. Weeding and mowing are hard enough—don't attempt them on a hill. One of the prettiest slope yard landscaping ideas from Design and Landscaping.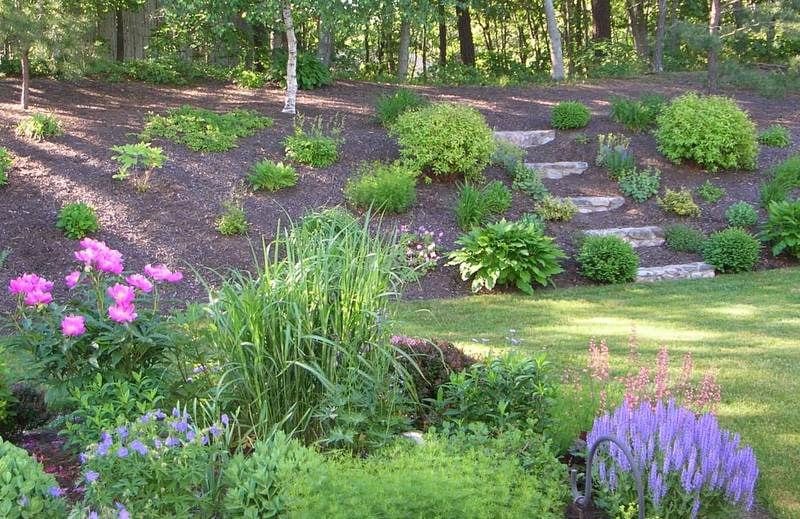 Dry Creek Bed
Build a dry creek bed in a "valley" in your yard. Use pebbles and river rock and plant decorative grasses.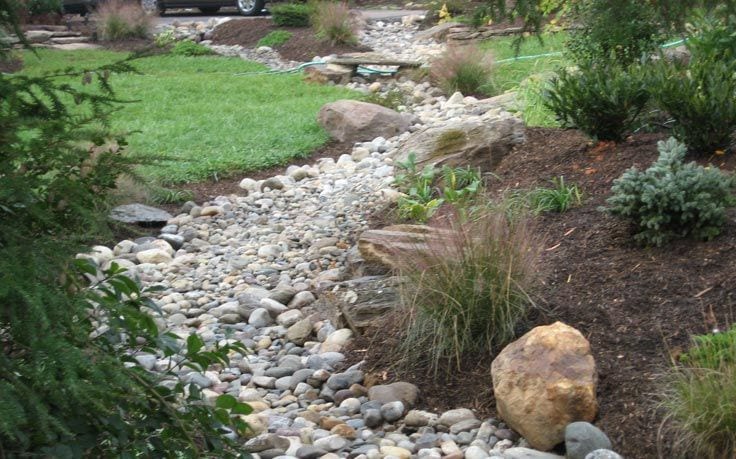 Image from Custom Stonescaping
Create A Walkway
Install a walkway in a valley using pavers. Get the how-to on laying a path from HGTV.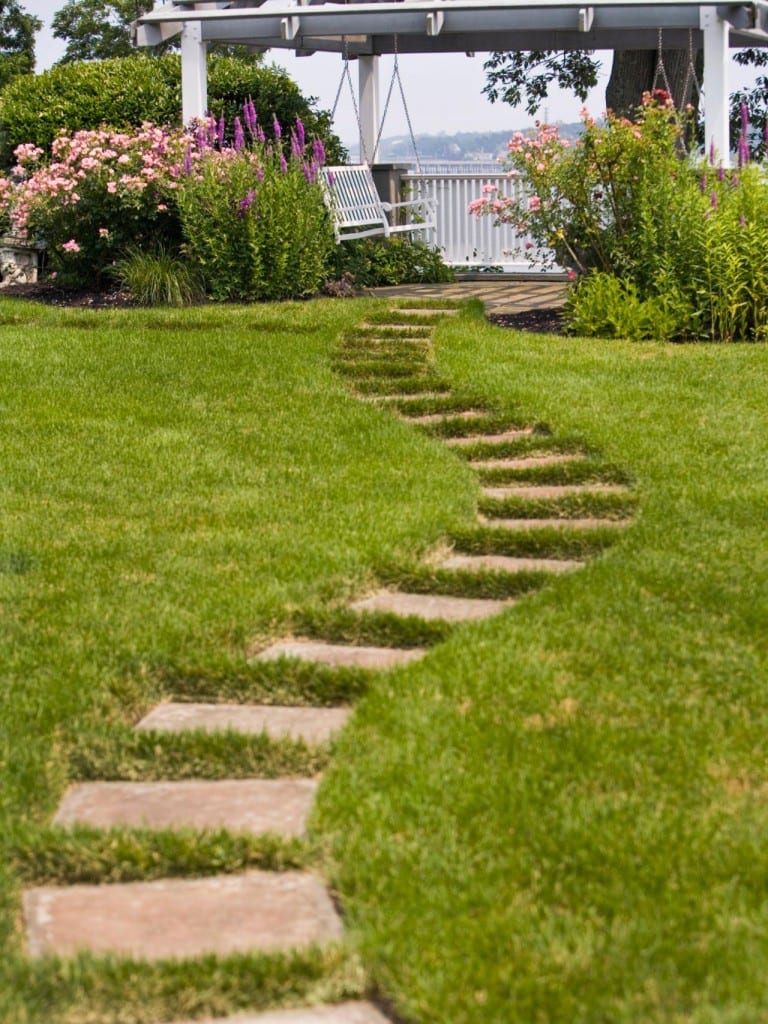 Build A Raised Garden Bed
Here is a step-by-step tutorial for creating a raised garden bed in your backyard.
Lets Take This Some Where
Give the slopes some purpose! If you have a staircase or stepping stone path, have it lead to something at the top, like a sitting area, pond, or garden. Similarly, you could have steps leading DOWN to something like a fire pit or patio.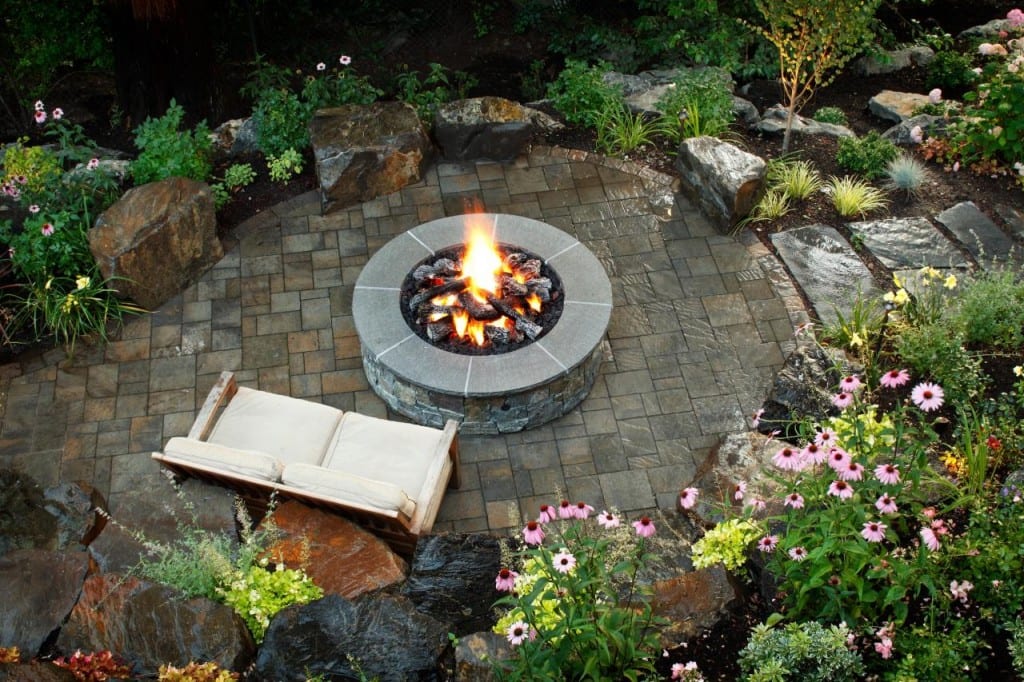 Image from HGTV
Create A Water Feature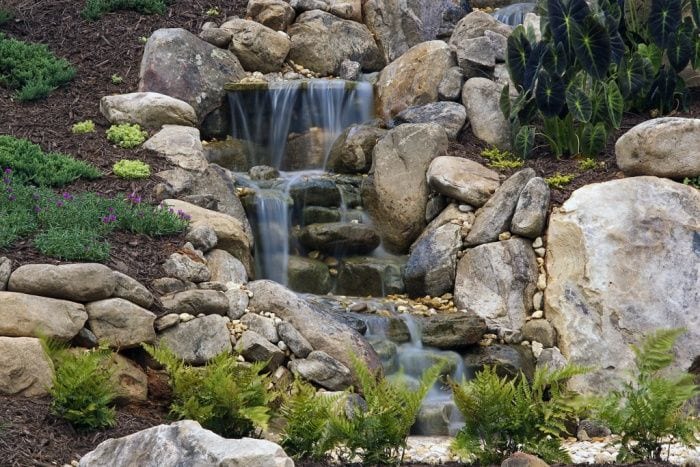 Sloped yards are perfect for water features large and small. Backyard water features are beautiful to see and provide a great ambiance as well!

Image from Pinterest
Slide Away
This is such a fun idea for families with small kids. Install a slide at the top of your slope, this is a fun alternative to a play set!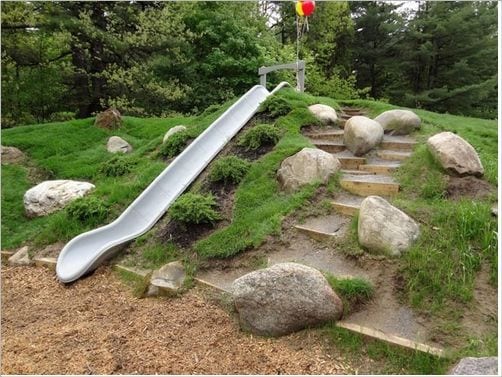 Image from Inventor Spot
Rocks
Use rocks instead of a retaining wall. They are easier to landscape around! This idea is from Garden Ideas.