Your front door is an often-overlooked yet vital part of the appearance of your home. It greets friends, family, and neighbors. If yours needs a little love, here 's how to renovate a front door.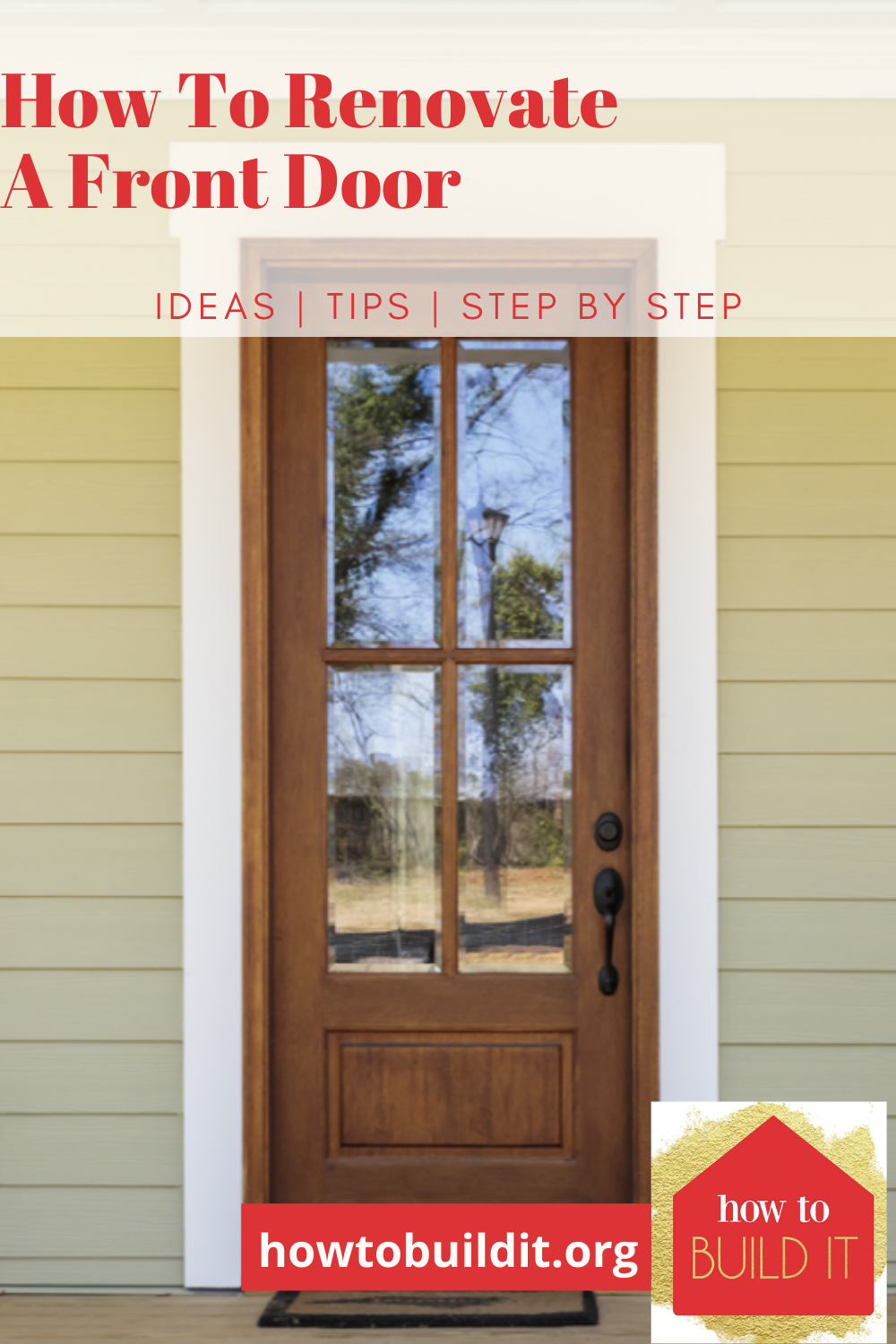 How To Renovate A Front Door: DIY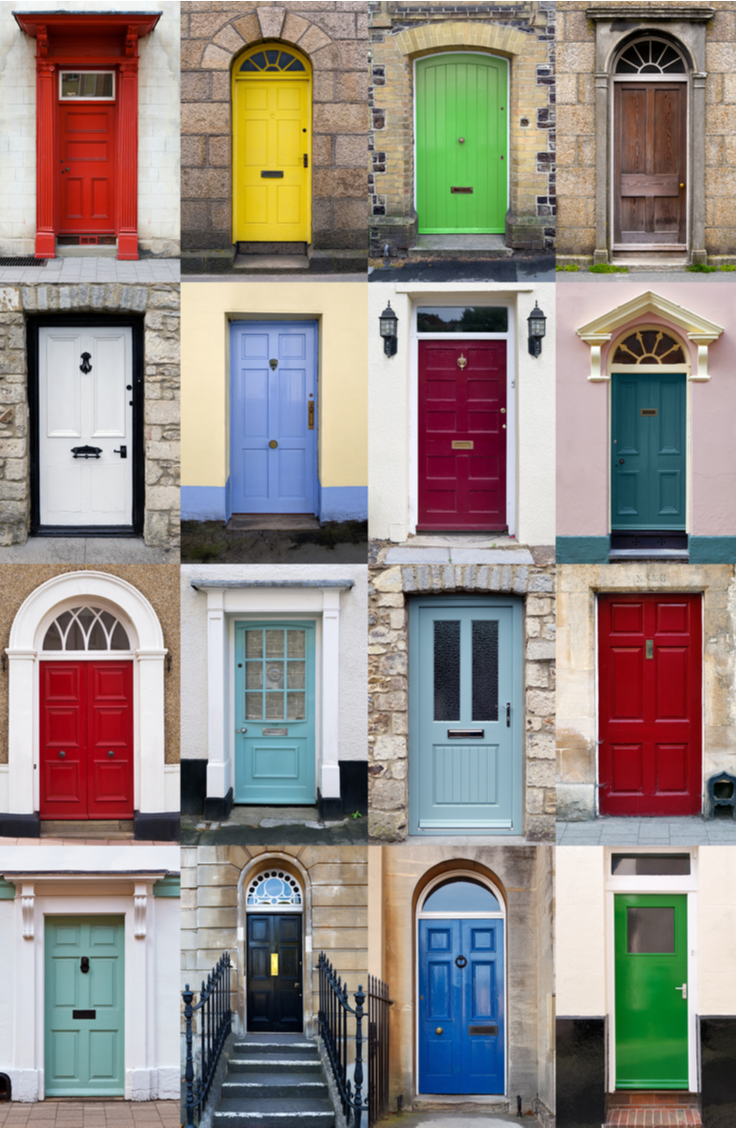 Paint Your Front Door
Paint your front door a contrasting color from the rest of the house. Red is a popular color for doors. Pick something that pops without being obnoxious like blue, yellow, or something similar.
Replace the Door Handle
This can really help the appearance of your door if the handle is looking looking shabby and old.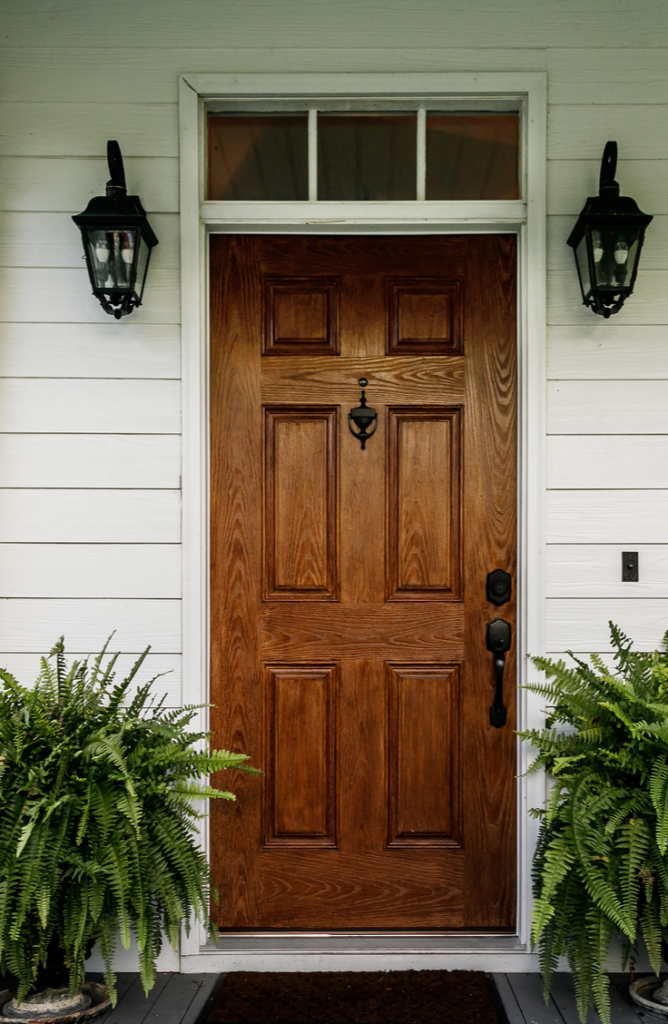 Install Trim
Installing trim around your front door can drastically change the whole look of your front door, and porch. This image is from Exterior Design Specialists.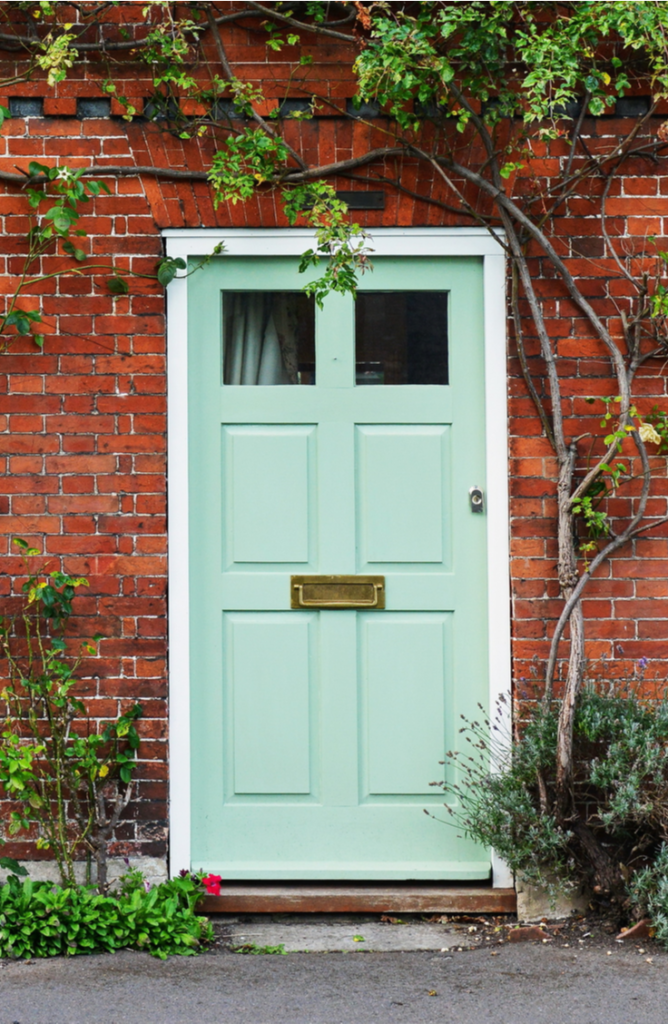 How To Renovate A Front Door: Ideas
Ornate Door Knocker
Add a door knocker that goes well with your style. People don't have to use it, but it adds an elegant touch to your front door. Plus, there are tons of different styles to experiment with nowadays!
Hang A wreath
You can even change it up from season to season. I think is one of the best ways to increase the feeling of welcoming and hominess at your front door. Find tons of great DIY wreath ideas here.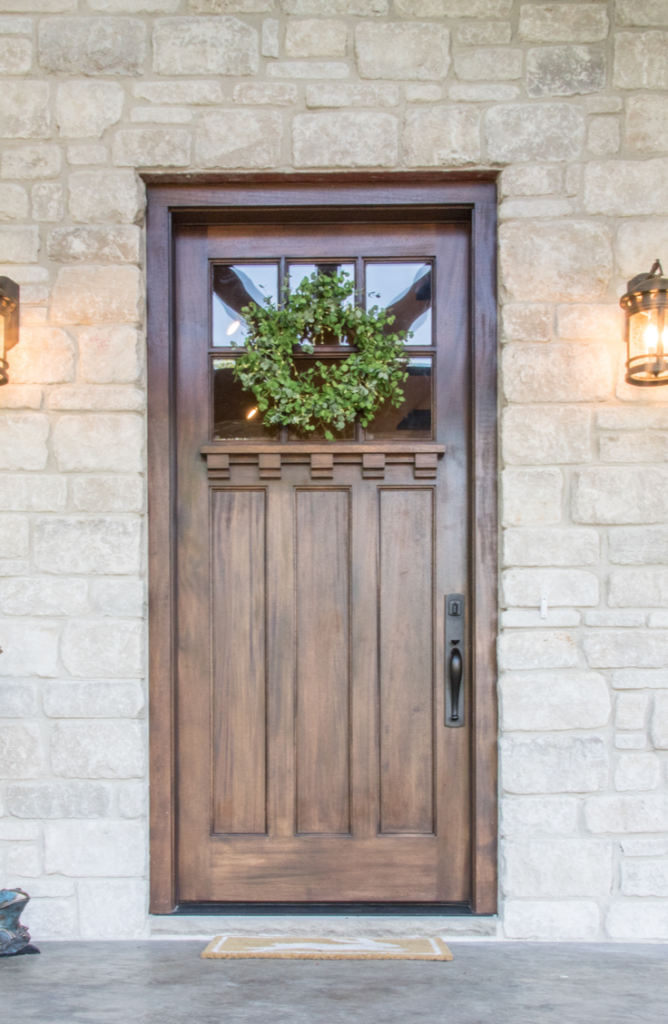 Welcome Mat
Add a welcome mat at the foot of the front door. It's a nice touch AND prevents muddy shoes from tracking through the house. Find one you like on Etsy.
Vinyl Lettering
Add a little bit of a personal touch to your from door with your last name, or a welcome sign. I found this one on Esty for $10.00.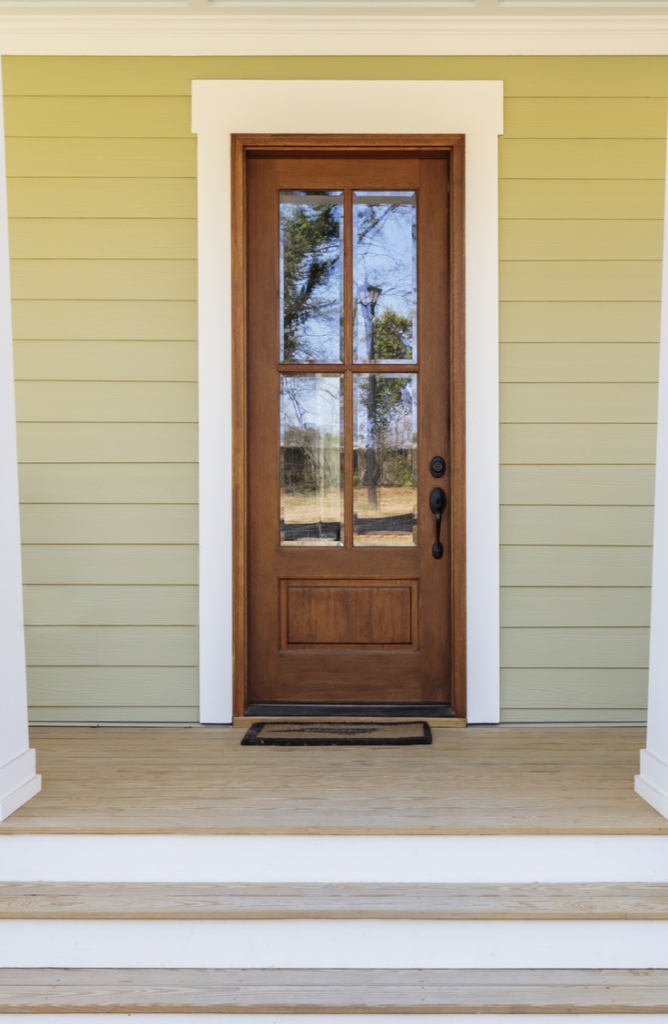 There you have it! 7 ways on how to renovate your front door! Comment below and let me know which style is your favorite.