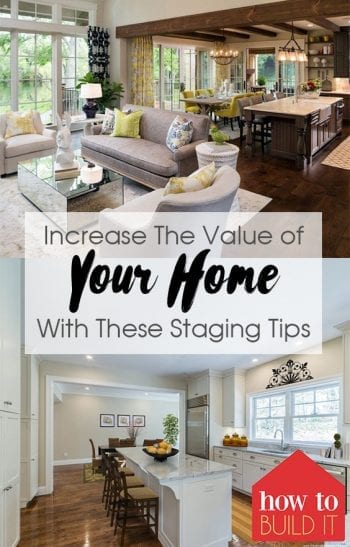 The best way to sell your home is to create an environment in which prospective buyers can envision themselves living in your space. If your home is full of personal touches like wacky wall colors, bulky furniture, wild prints, and cluttered surfaces, buyers are going to take one look at hurry out of there. Staging your home to sell quickly is easily done and involves more taking-things-out than bringing-things-in. Pay attention…
Staging The Living Room
Remove unnecessary furniture.
Pull furniture away from the wall.
Replace dark curtains with lighter colors.
Group smaller, like-kind art together.
Remove or hide away all wires and unsightly electronics.
Pack away family portraits.
Store old magazines.
Add a long narrow rug in empty walk ways.
Hang the largest artwork on the largest wall.
Add a nice coffee table book.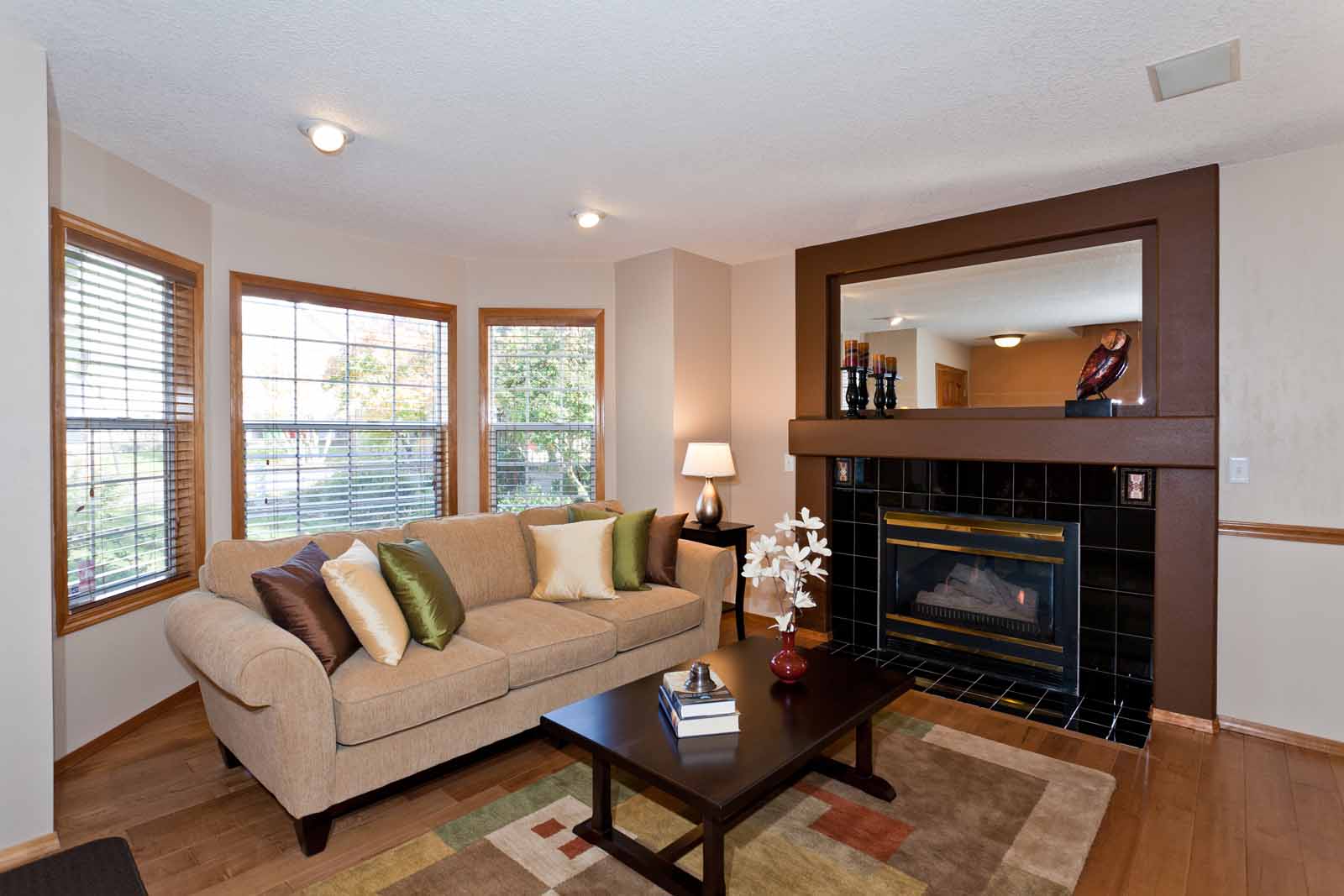 Staging The Dining Room
Remove table leaves in table to enlarge area.
Properly set the dinner table.
Hang light colored, floor-to-ceiling curtains.
Open blinds to let in natural light.
Use 100 watt light bulbs for more light.
Bring in houseplants to add life and color.
Bring light into dark areas with lamps.
Add mirrors for more light and open up space.
Leave one wall bare.
Wall art should be hung at eye level.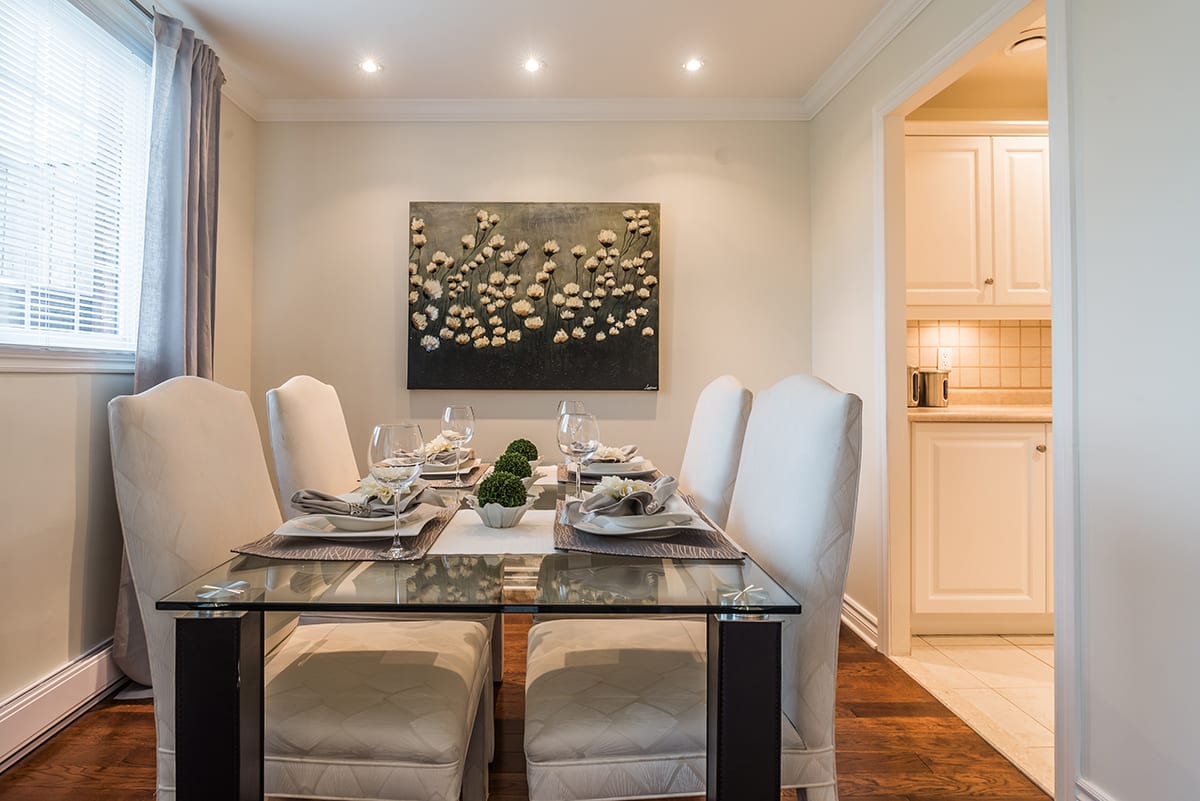 Staging The Kitchen
Remove most items on counters.
Add bowl of fruit to add color.
Stain or paint dated cabinets.
Replace old knobs or hardware.
Remove all items from refrigerator.
Add new backsplash to add personality.
Buy new faucet to replace old fixture.
Repaint any bold or loud colors.
Clean all windows inside and out.
Fix or replace any leaky faucets.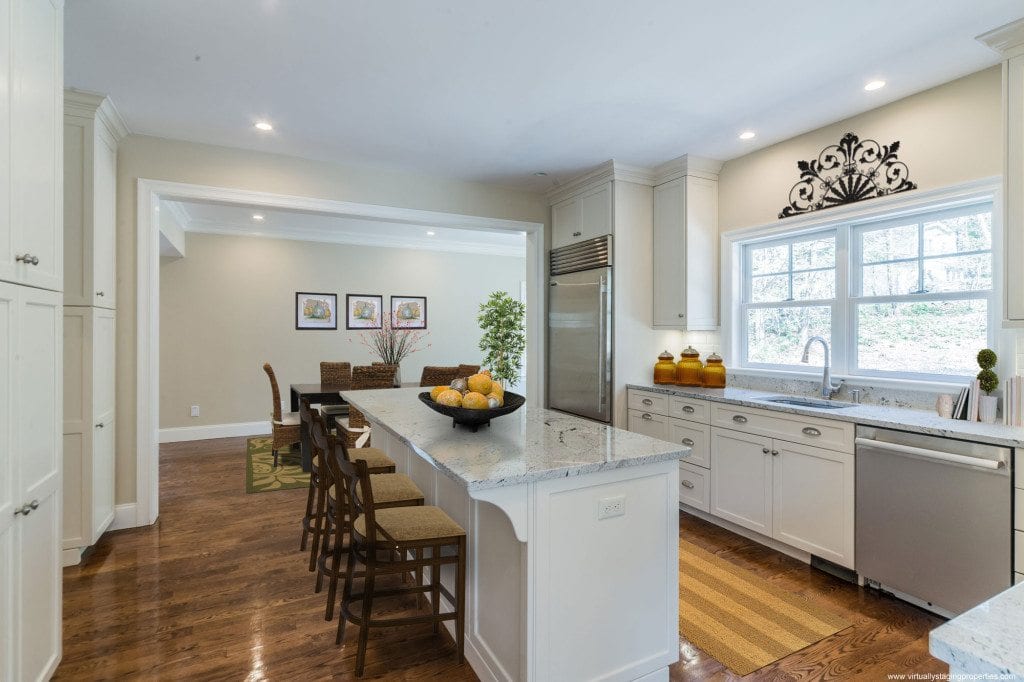 Staging The Bedroom
Remove TV or any other entertainment items.
Fresh white textured linens on beds.
Add new pillows and throw pillows.
Bed should not be pushed into a corner.
Clear out book shelves and built-ins.
Pack away 50% of the stuff in the closet.
Hang clothes in groups and face same direction.
Use all the same hangers in closet.
Transform 'themed rooms' into neutral rooms.
Clean up and pack away most toys.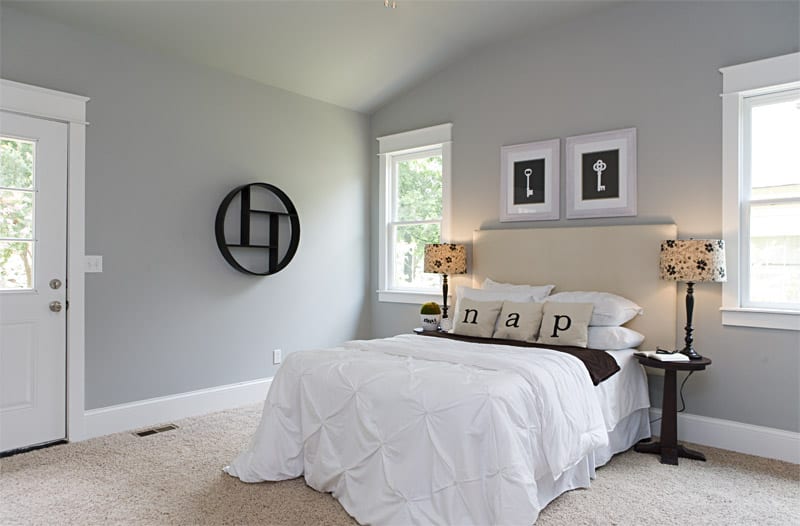 Staging The Bathroom
Put away toothbrushes and all toiletry items.
Hang new, white towels. Hand in thirds.
Apply new caulking around bathroom.
Put away waste basket.
Add new bottle of hand soap on counter.
Roll small towels and place in basket on counter.
Clean around and behind toilet and bathtub.
Hand new shower curtain or clean old one.
Always keep toilet seat down.
Fix any squeaky doors throughout home.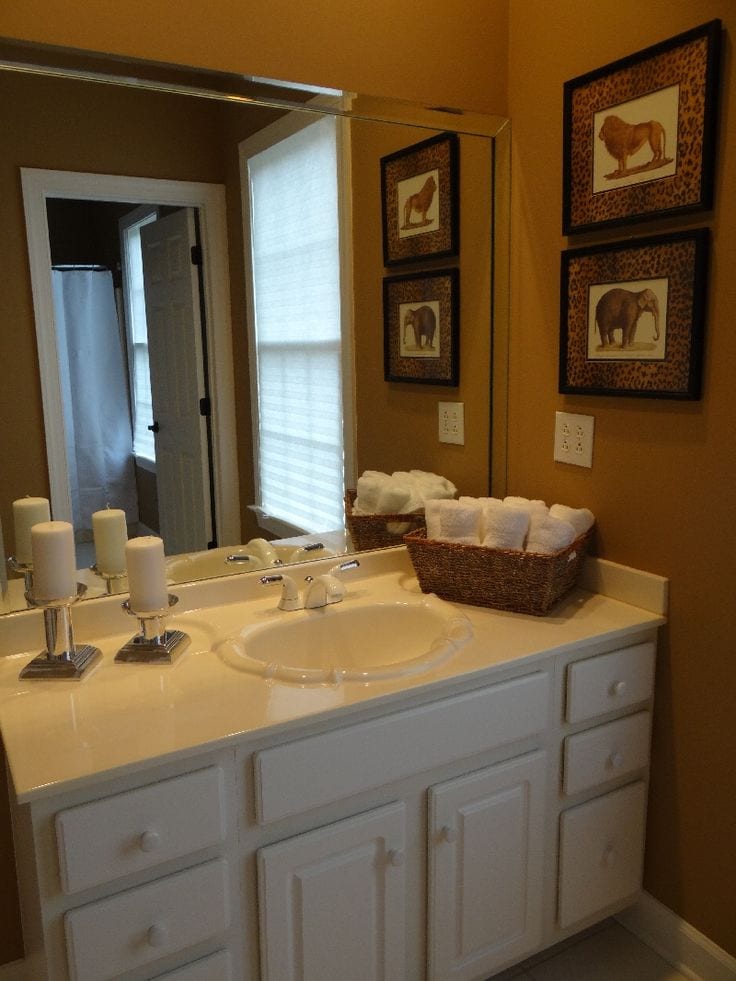 Staging The Entryway
Clean and paint front door.
Add new, attractive house numbers.
Pack away any shoes or coats by front door.
Add a new welcome mat to entryway.
All doors should open and close easy.
Clean and shampoo carpets.
Don't hide belongings in closets and corners.
Make sure any signs of pets are stored away.
All windows should open and close easy.
Clean and dust ceiling fans.