Picking an exterior paint color can be stressful–it's a pretty permanent decision. But never fear! Take these awesome tips and you're sure to have success!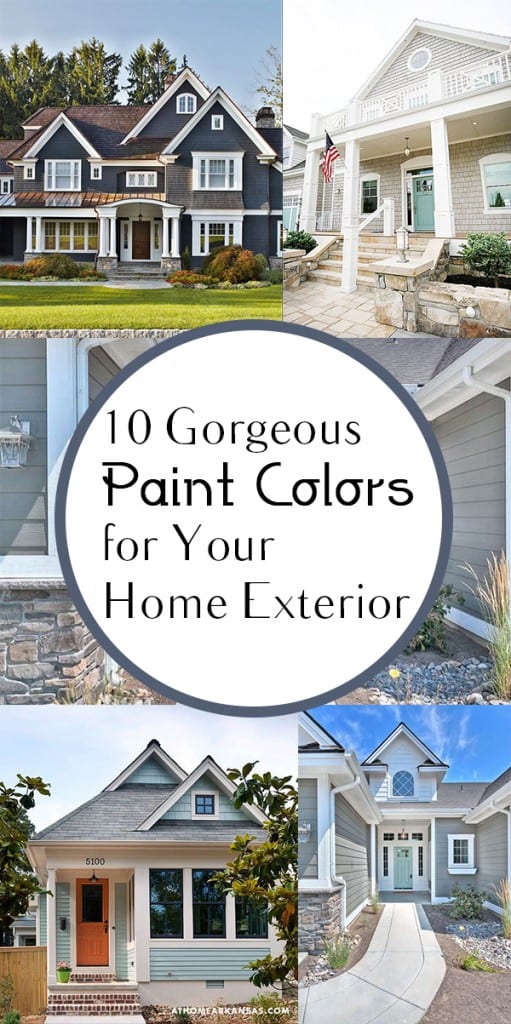 Take a walk around your neighborhood to see what the general color schemes are. Take note of ones you especially like.
You want to stand out, but not too much. The main color should blend in pretty well, but you can have accents with different colors, like on the shutters, windows, and doorway. Take advice from color cards from the paint store as to what colors go well together. Great Idea from DIY Network 
Avoid accenting ugly parts of the house like the rain gutter, the air conditioning unit, etc.
Consider your landscaping. Many plants change color throughout the year and may clash against the color of the house. Also, if you have a lot of trees in the yard, the shade will affect the look of the color. A green-colored house may be completely camouflaged in this situation. Tip from Sherwin Williams 
Remember that the driveway, roof, and any brick, stone, or tile on the house will not be painted. Make sure the color you pick complements rather than clashes with the color of those elements already in place. Idea from Benjamin Moore
Understand the color wheel. Colors directly across from each other will stand out next to each other, making for a "popping" look. Colors next to each other are similar to each other and blend together more.
Navy Blue. I love the contrast between the gorgeous green grass and the richness of the paint color. Stunning!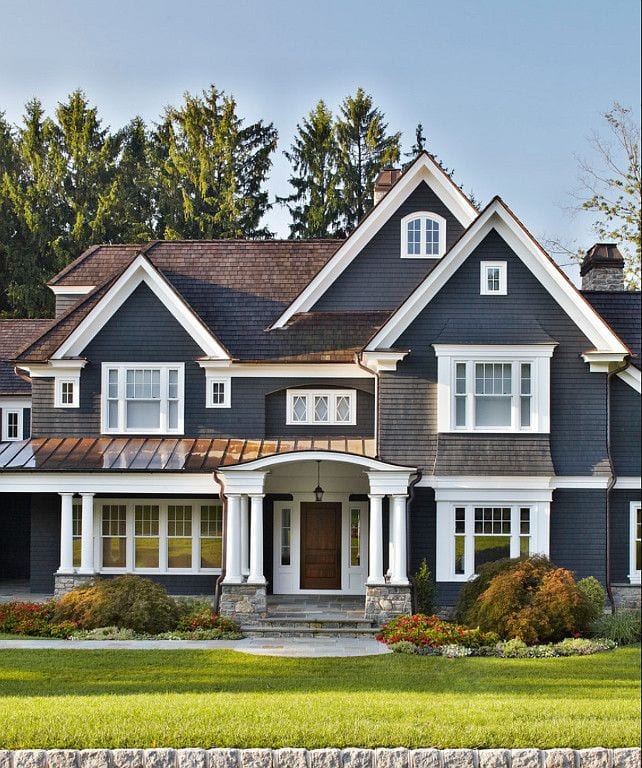 Image from Home Brunch
Grey. Grey is one of my very favorite colors, and it looks absolutely stunning on the exterior of a home. The blue of the door is perfect also!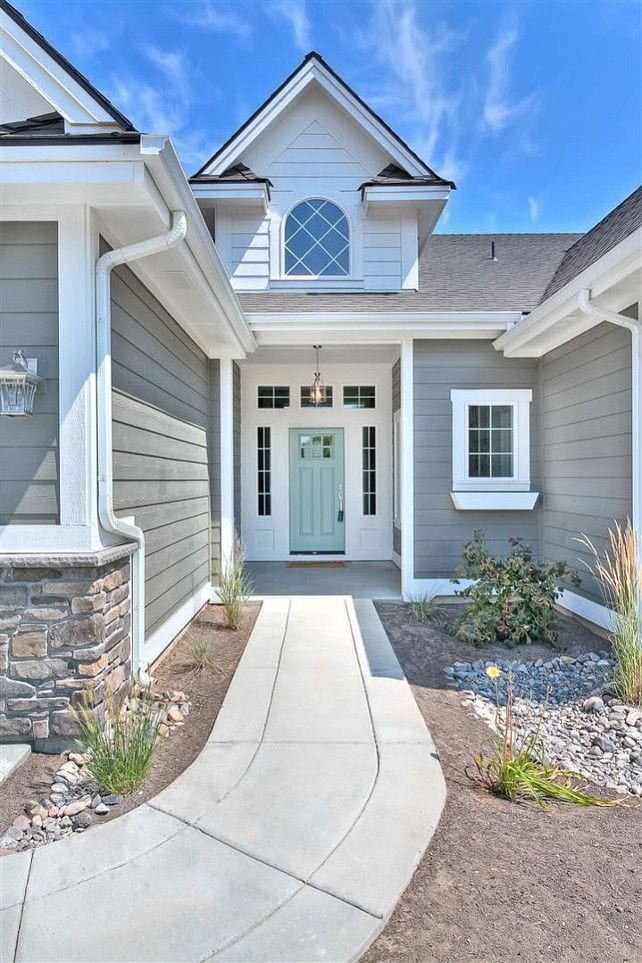 Image from Home Brunch 
Red. This is a perfect color for this home, especially with the wood trim!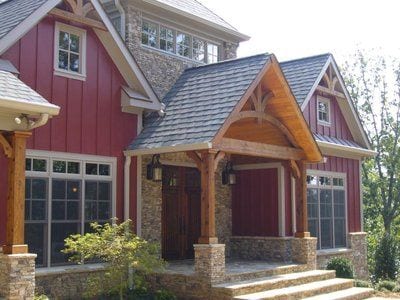 Image from All Plans
Green. I love how welcoming this home looks, the green looks gorgeous, especially with the deep red of the door!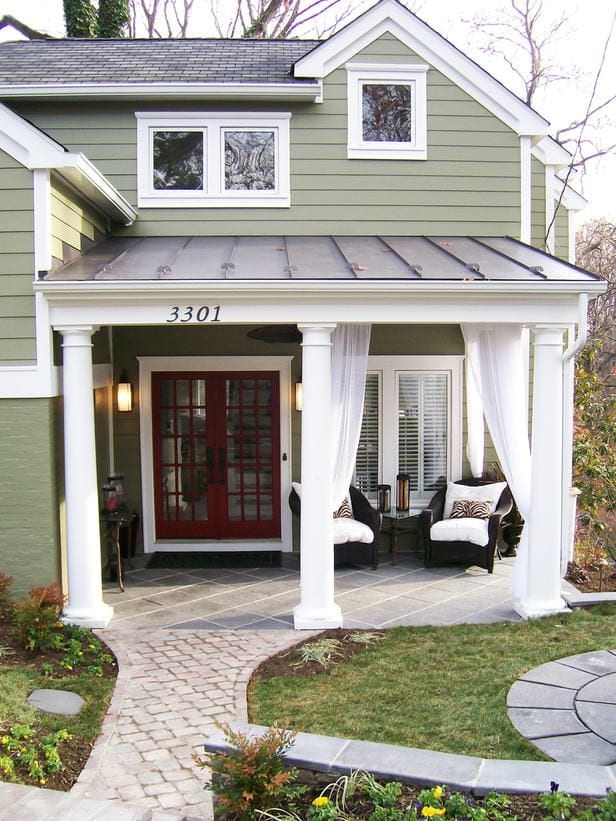 Image from HGTV.
Black. Using black as an exterior paint color can be tricky, but isn't overwhelming when paired with neutral tones like beige!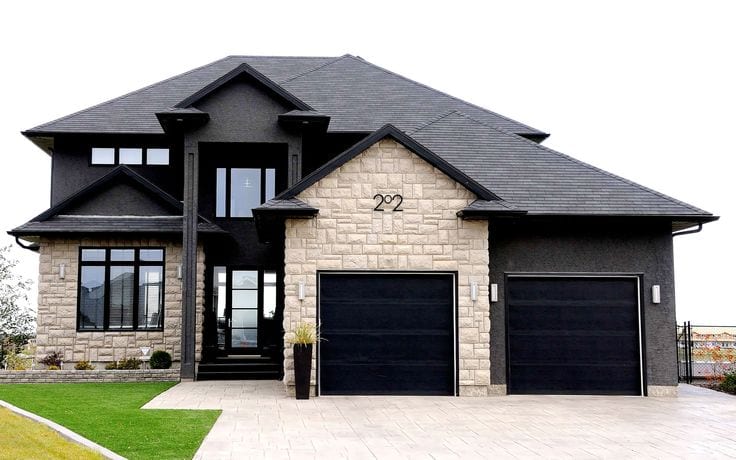 Image from Bright Green Door
Light Blue. I love how this color makes this home look so quaint!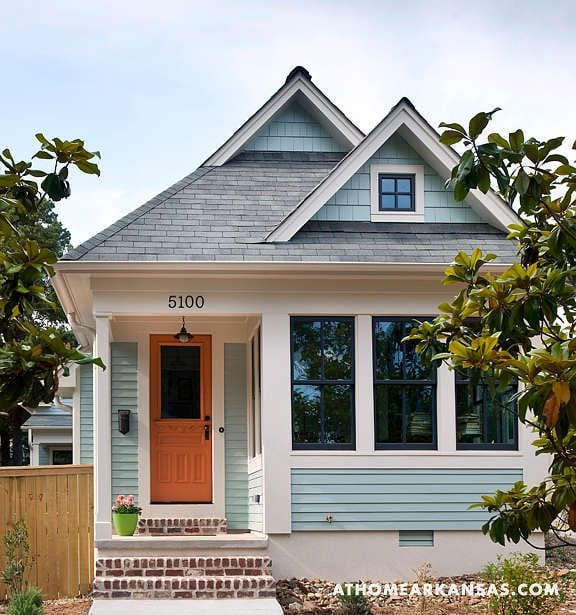 Image from Hooked on Houses
Yellow. Typically, this color would be overwhelming on a home, but it looks perfect with the dark shutters and the design of the home.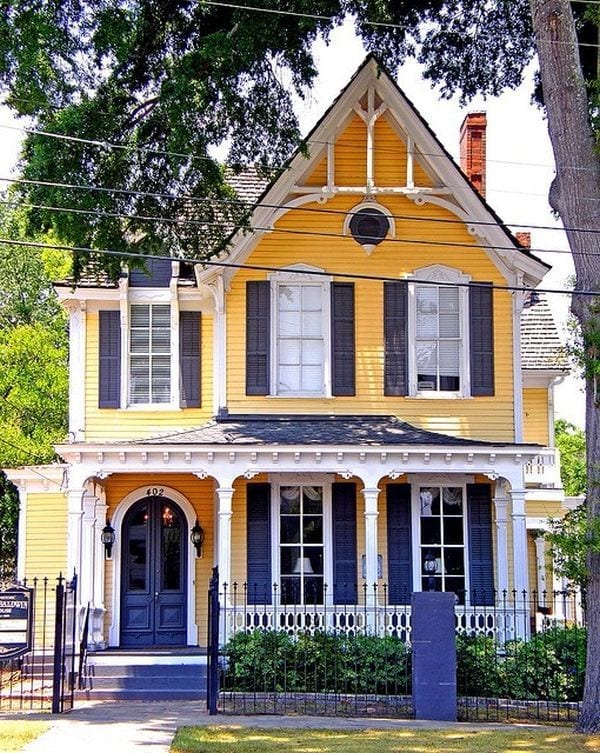 Image from HomeDit
White. Perfect for beach homes!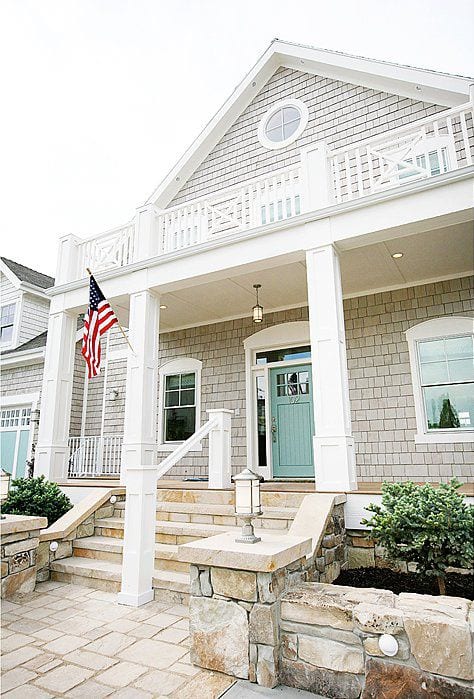 Image from The Inspired Room
Brown. Perfect for any home!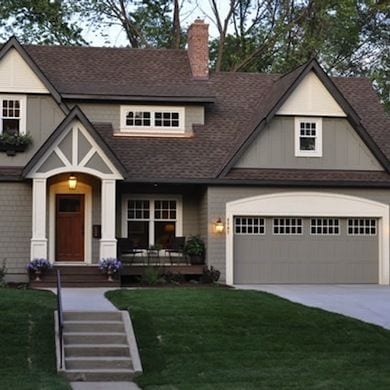 Image from Bob Vila 
Purple. While this is a crazy combination for some, it would be perfect on a Victorian style home!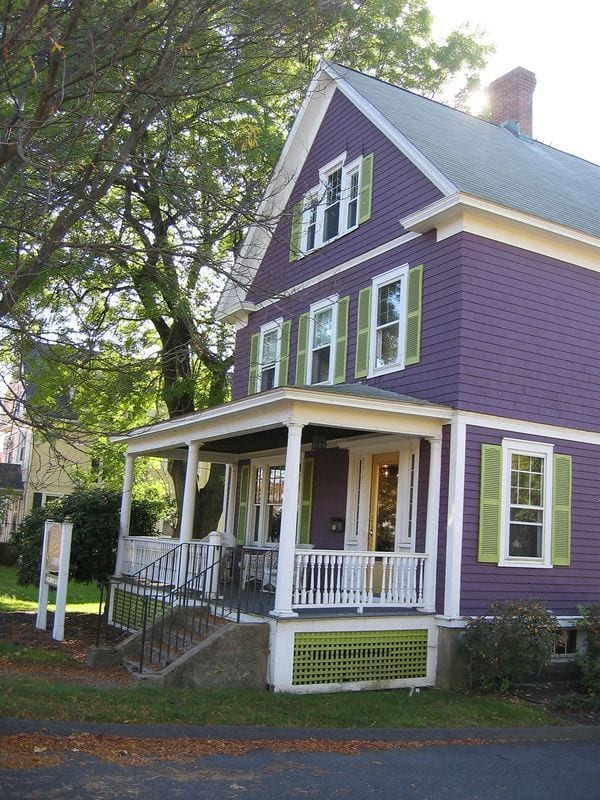 Image from Homedit