I love being warm–probably more than anyone I know. I have a Heat Dish and I put the blow-dryer in my bed for a few minutes to warm it up before I hop in at night. When I visited my parent's (very cold) home, I used one of their microwaveable heat packs, and I decided I needed one of those too. Cue sewing machine!
These are super simple to make and work wonders when it comes to soothing sore muscles and staying warm. I absolutely love mine.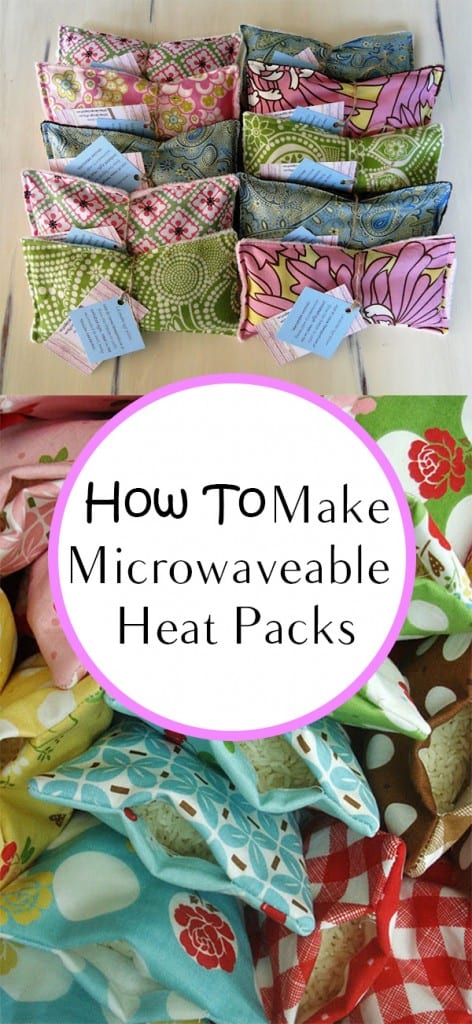 Microwaveable Heat Packs
Supplies:
–Field corn/whole corn (or any kind of rice)
-Fabric
-Sewing supplies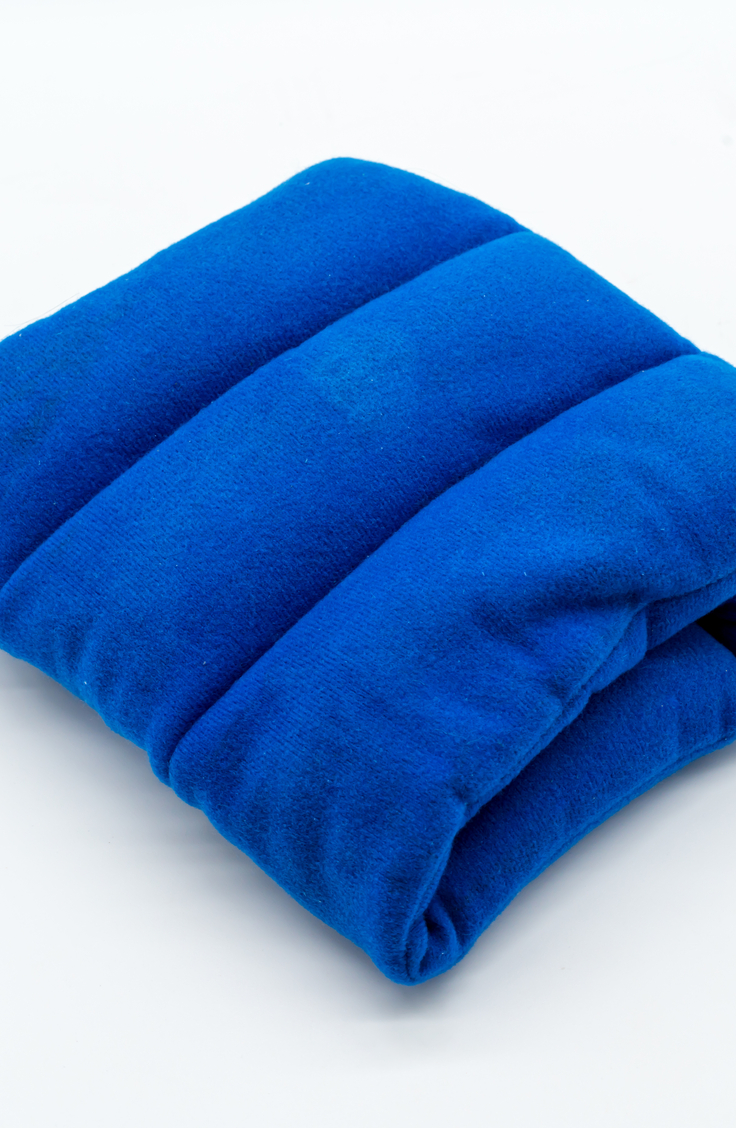 Step One
Decide what size you want your heat pad to be. A rectangular one works great for warming feet and soothing a sore back, and a long skinny one is heavenly to drape around your neck. Cut two pieces of fabric into the size and shape you want your pad to be. Remember to account for a seam, as this will shrink your heating pad by about 1/2 inch. This is a great sewing project for fat quarters.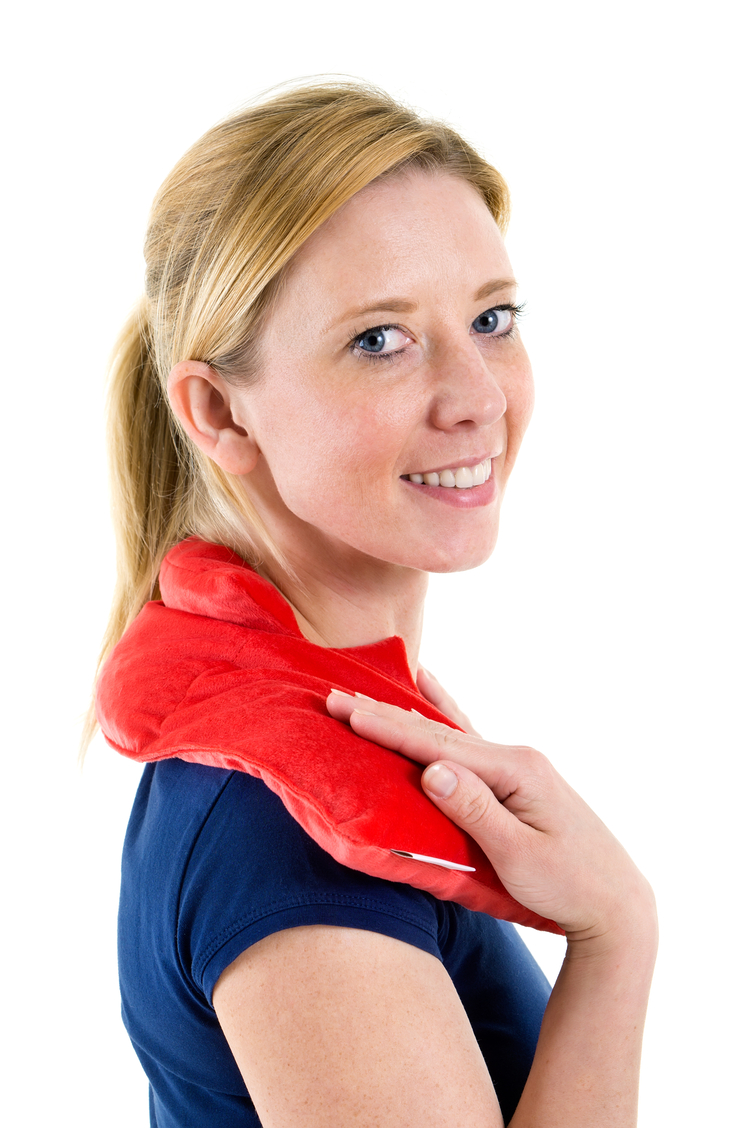 Step Two
Put the "wrong" sides (the sides you want to end up on the outside) of the fabric pieces together and start sewing around the outer edge, about 1/2 inch in. Don't sew around the entire thing, you will want to leave enough space to be able to turn the bag inside out. Your seam will account for about 2-3 inches.
Step Three
Using the space you have left, turn your bag inside out (so now the "right" sides of the fabric are showing) and fill the bag with your corn or rice. Fill the bag about 3/4 full. You will want it to be flexible, so don't leave it jam-packed.
Step Four
The last step is to sew up the hole in the bag. Tuck the raw ends inside the bag to create a small seam. Stitch the hole shut and backstitch to make it's secure.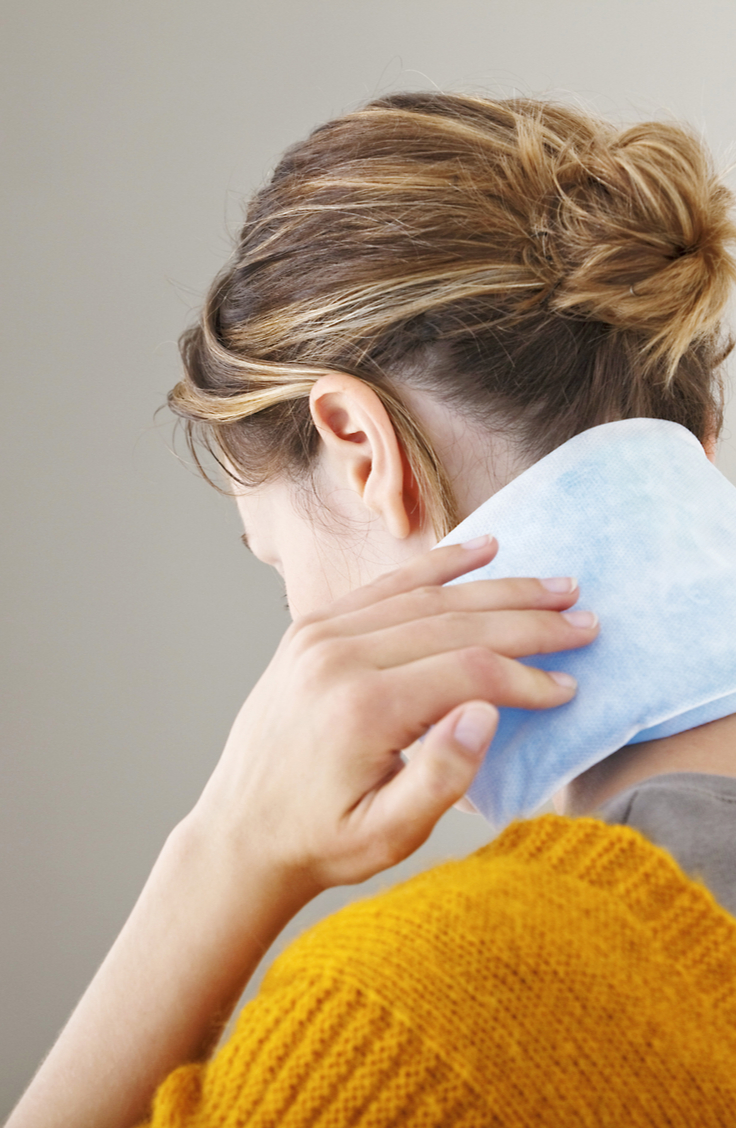 Step Five
Heat and enjoy your microwaveable heat pack! I love mine.My rectangular one takes 3-4 minutes to heat in the microwave. The time will vary depending on the size of your heat pad and your microwave.
Let me know how you made yours.