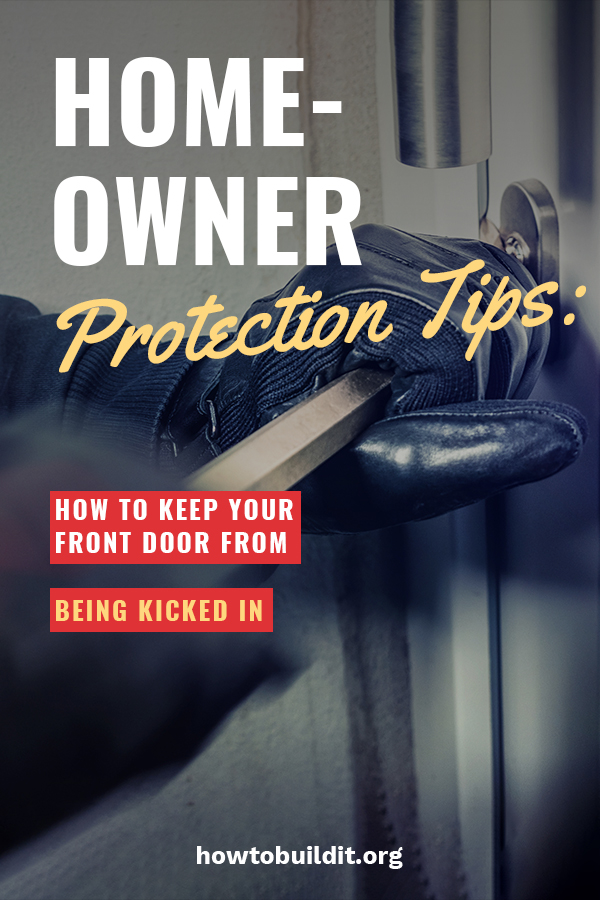 Keeping your family safe is top-of-the-line important for just about any parent. But did you know that your front door can actually be kicked in with relative ease? It's true. And a flimsy front door isn't going to do much to keep your family safe. Fortunately, these tips and tricks will help prevent your front door from being kicked in. Implement these tips and tricks ASAP!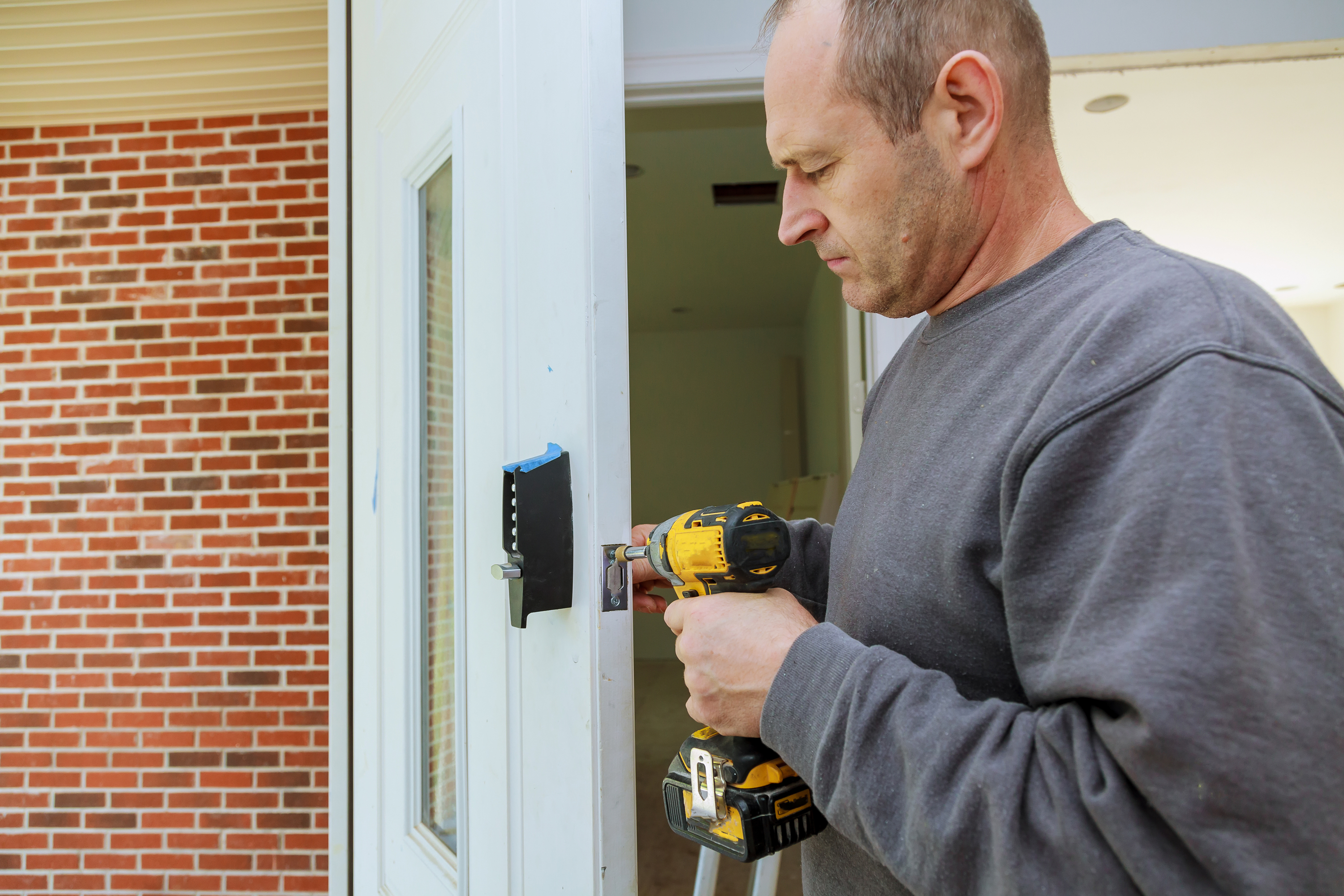 Homeowner Protection Tips: How To Keep Your Front Door From Being Kicked In
Reinforce Your Strike Plate and Lock
If your door is only secured by a cheap lock, it can be an easy target for criminals. Upgrade your cheap lock to a grade-one deadbolt. These powerful bolts can withstand repeated forces of 75 + pounds. Additionally, crooks are usually deterred because they recognize these bolts instantly. But before you replace the bolt, replace the strike plate, as well. Additionally, replace any screws that are shorter than 1 inch to screws that are at least 2.5 inches long. Longer screws will also help your door withstand forces.
Reinforce Your Door Frame
Of course, upgrading your lock and strike plate can only do so much, especially if your door frame is old and broken down. Purchase a door frame reinforcement kit 
from Amazon
or a local hardware store and follow the instructions included in the package. All that's required is the installation of some steel-enforced plates. My husband did this in our home and I immediately felt so much safer.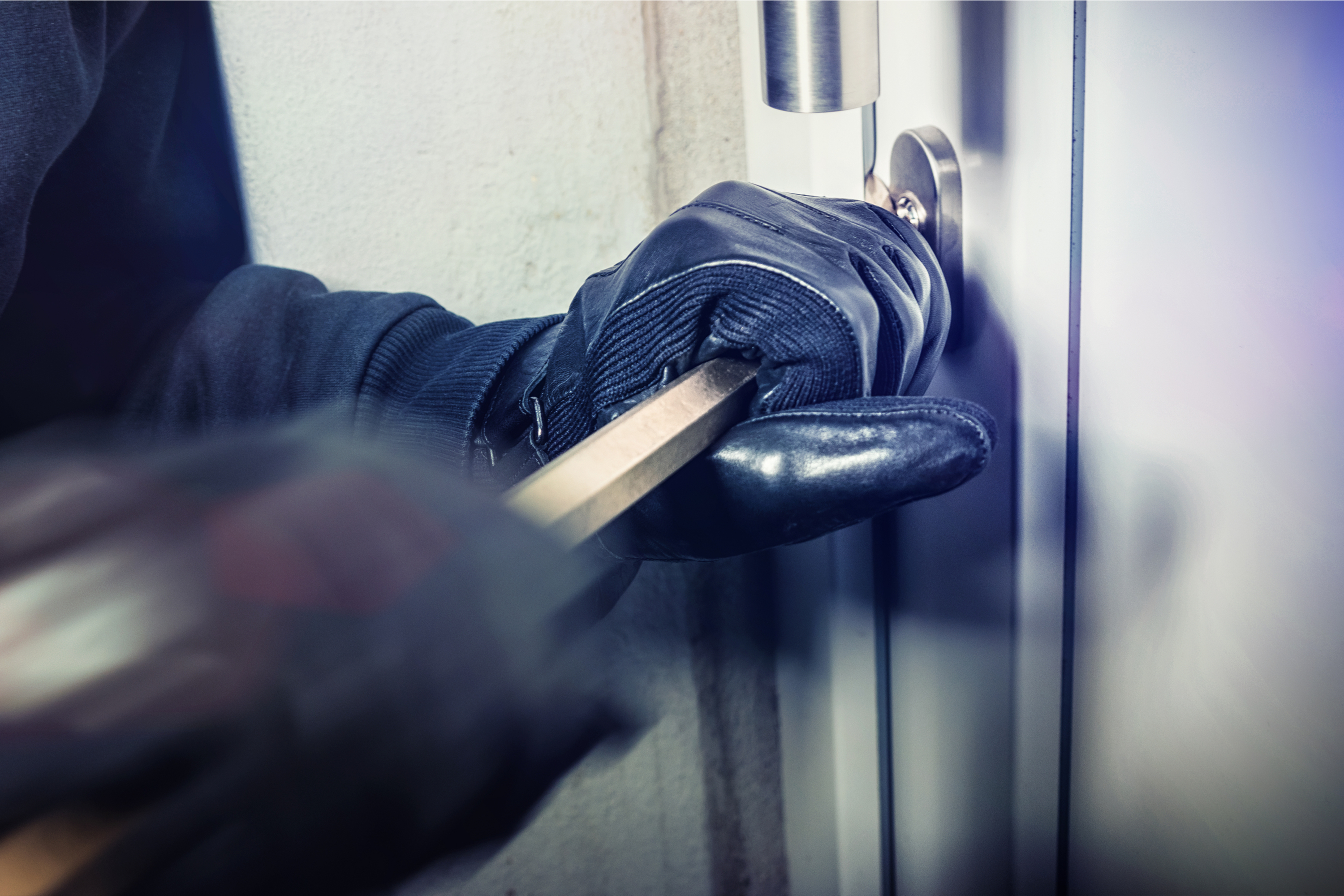 Upgrade An Old Glass Door
Naturally, doors with glass framing and decor elements are often targeted for kick-ins. Purely because they're easier to kick in! Not only that, but broken glass panes can make it easy for a burglar to stick his hand through the frame and unlock your doors. If you like the look of glass doors but don't want to sacrifice safety, cover your glass door panes with
this security film
.
Check The Core Of Your Door
Naturally, ensuring that your door has a solid core is necessary to keep your door from being kicked in. Swap out any hollow core doors with ones filled with metal instead. Hollow doors should only be used on the interior of your home due to their flimsy-ness. Not only are they flimsy, but they don't provide great insulation, either. I always recommend swapping each exterior door a hollow-cored one instead. They're a bit more expensive, but it's definitely worth it in the long run!