This year, one of my new year's resolutions was to be more mindful. And for me, being more mindful means taking time to relax and decompress. Though, of course, this is easier said than done for some people! There's something about running water that relaxes me in just about any situation, so I wanted to incorporate an indoor water fountain inside of my home. It actually wasn't that time consuming or expensive to make it happen! Here are some of my favorite indoor water fountain ideas.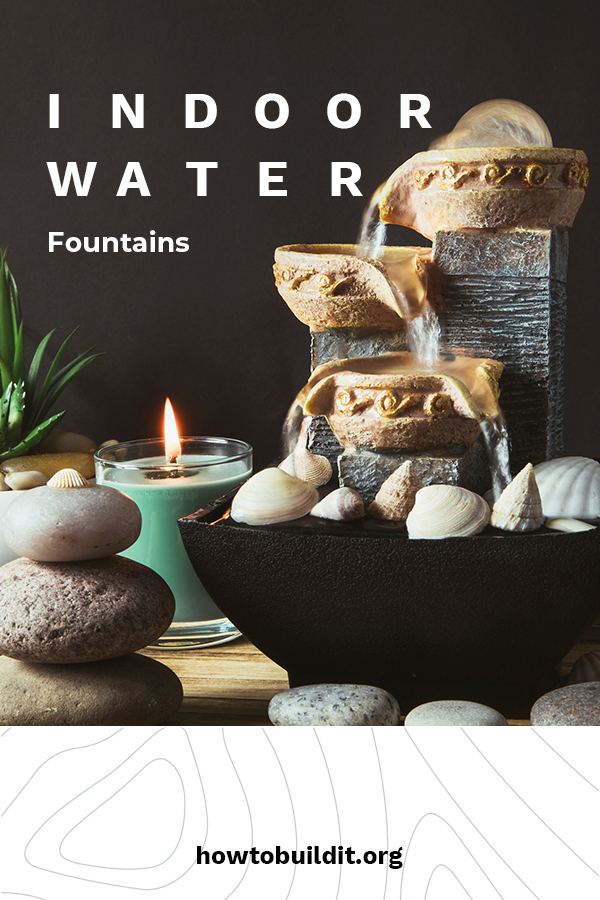 Indoor Water Fountains: Living Room
When it comes to having your own indoor water fountain in the living room, I like to pick something a little bigger to display. After all, it is your living room, so why not make your water fountain a focal point? This gorgeous water fountain looks like a huge table standing up and the sound of the waterfall cascading down it just sounds so relaxing. What's better is that this water fountain can be yours for less than $200! Find 
more information here.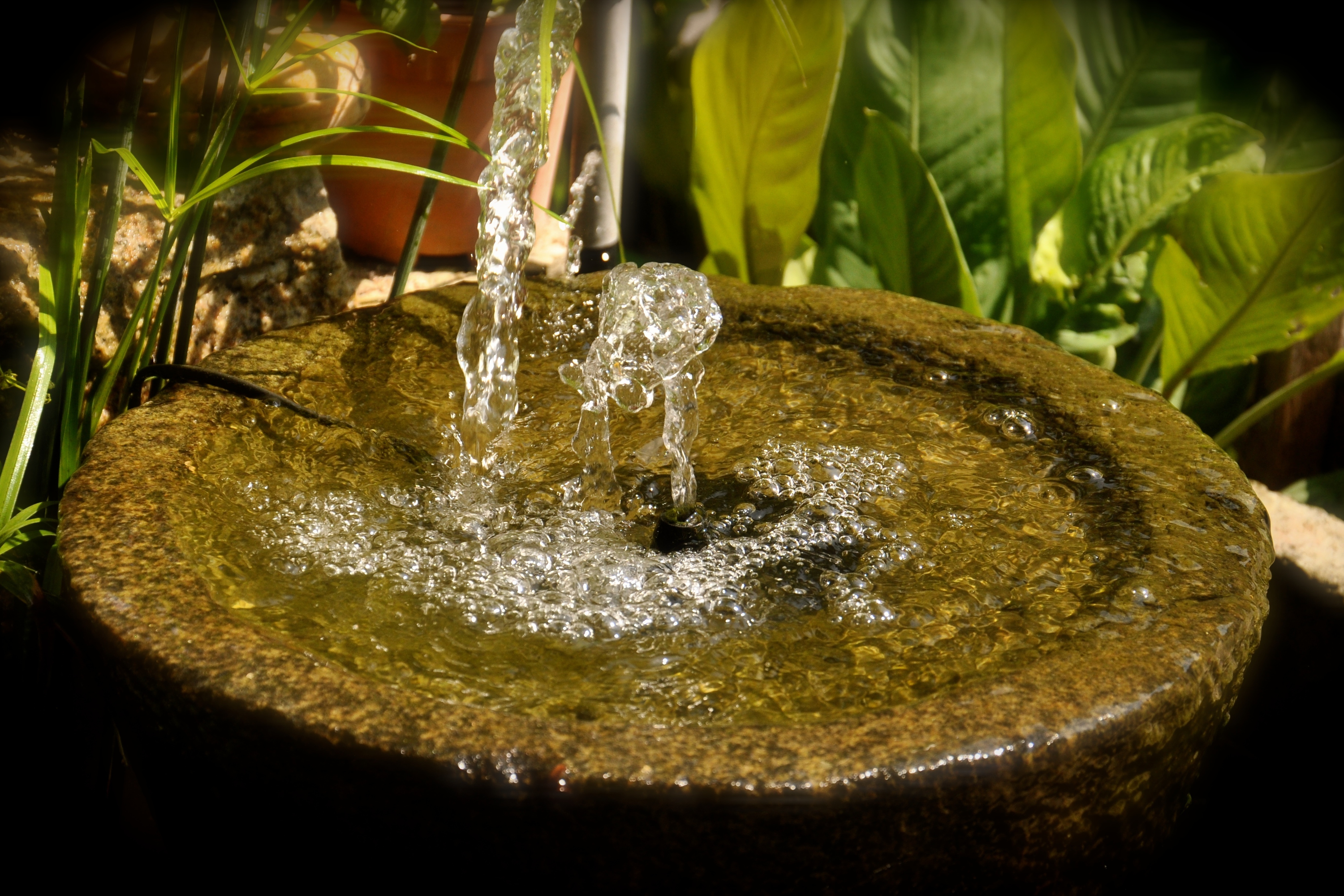 Indoor Water Fountains: Tabletop
Naturally, you aren't going to want your tabletop water fountain to be as large as a living room fountain. I don't think that would look very good, but that is just me. When picking out a tabletop water fountain, pick something that isn't over a foot tall. I think this one (with its crystal ball up top and rock waterfall!) would look beautiful as the centerpiece for just about any table. I can practically hear the noise it is making! This can be yours for under $45 
on eBay
.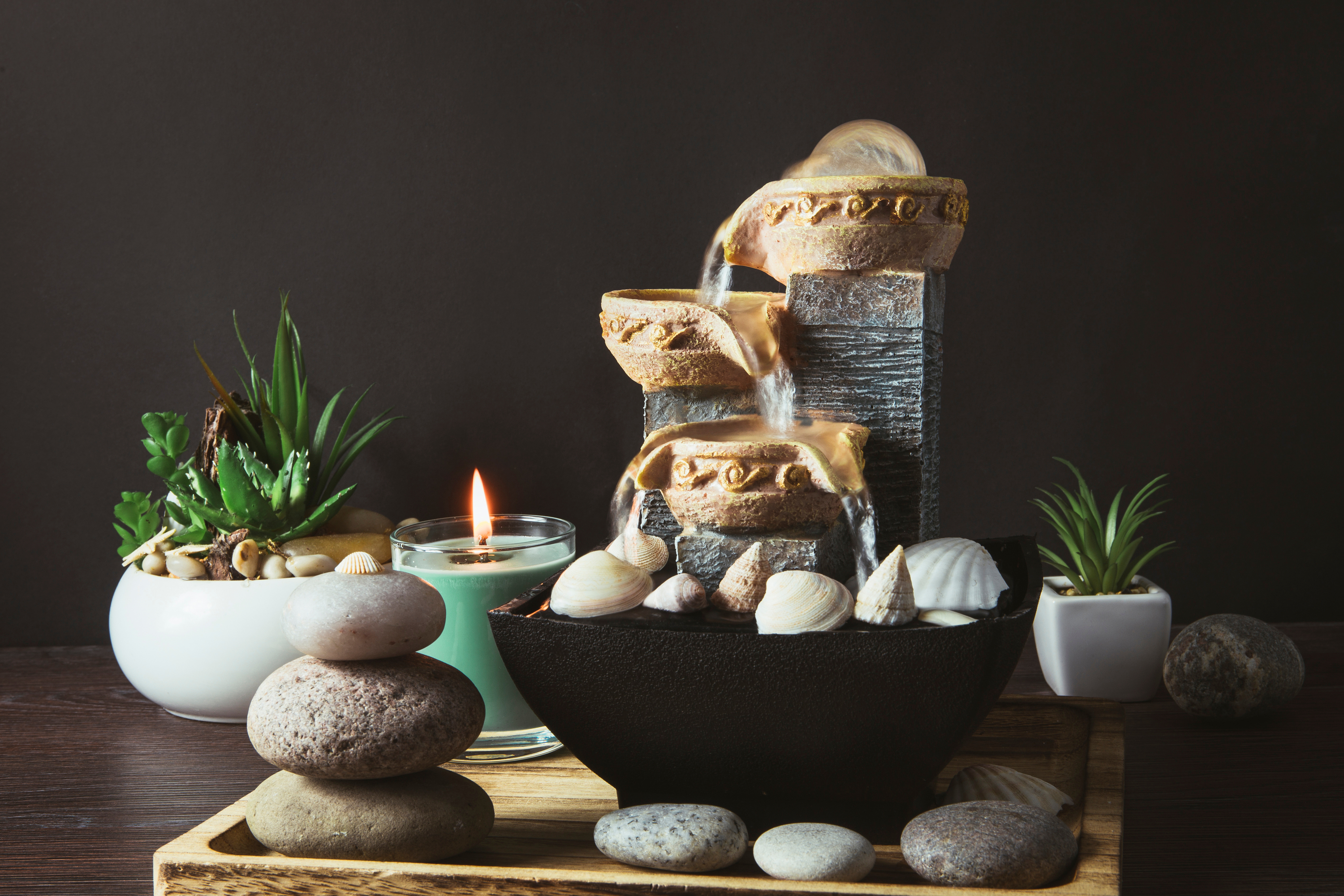 Indoor Water Fountains: DIY
If you don't want to spend money on your own indoor water fountain (and I get it!) why not try making one instead? To make your own, you'll need a container of your choice, a water pump, and some stones. First, place the pump in the bottom of your container, turning it on and securing it. Next, place the rocks in your container in a way that allows the water to cascade down the rocks. You'll likely need to run the pump tubing through the rocks, just make sure they are hidden when you do so. And that's it! Once your rocks are placed how you would like them, fill your fountain with water and enjoy your creation. 
This tutorial
 might help you put the whole thing together.
Indoor Water Fountains With Plants
I love the idea of incorporating a few plants in with my indoor water fountain. I love plants and I think this is a great way to add even more relaxation to your space. To incorporate plants into your fountain, simply plant your favorite varieties directly in your water fountain. Some of the best plants for water fountains include Water Hyacinth, Water Lettuce, Money Wart, Mosaic Flower, or Water Poppies. The options are truly endless!