Ladies and gentlemen, I give you hope for the future. Filing cabinets have been known to be the bane of my existence. Ugly, bulky, space-hogs, but unfortunately also essential. A little research has given me some ideas that have inspired serious filing cabinet upgrades. Check these out for hope and future happiness.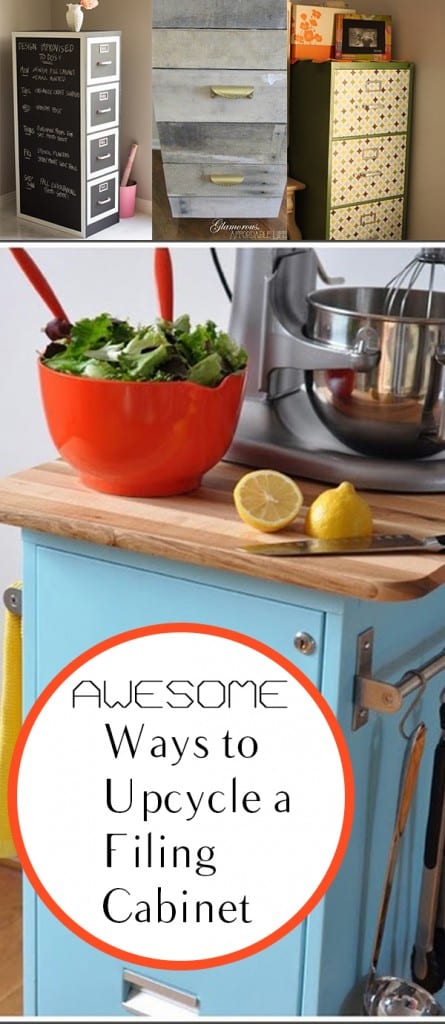 This is so cute. Ah. So cute. Rochelle's tutorial is fabulous, showing how to transform a filing cabinet into a planter for your garden or to display favorite plants. Takes a little bit of paint, dirt and plants. I'm a huge fan.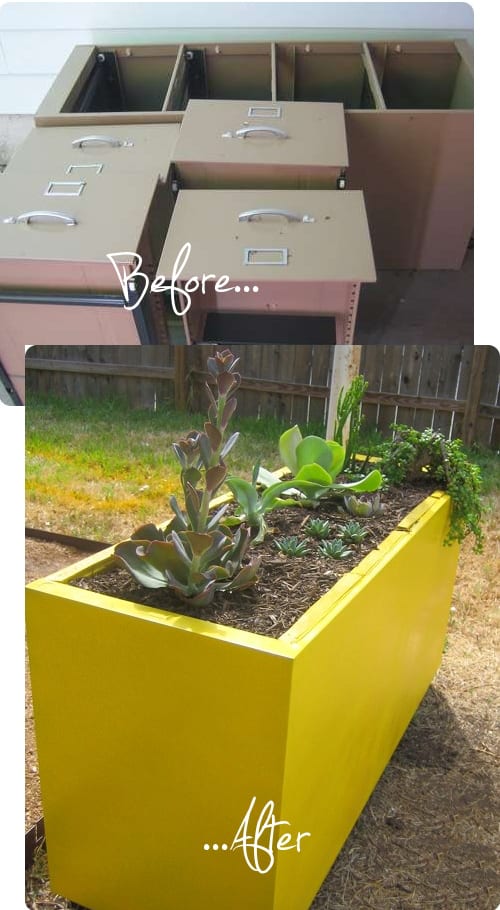 This is a keeper. A chalkboard on the side of your filing cabinet? Done. Add some chalkboard paint and edges to your filing cabinet. Credit to Design Improvised for this one.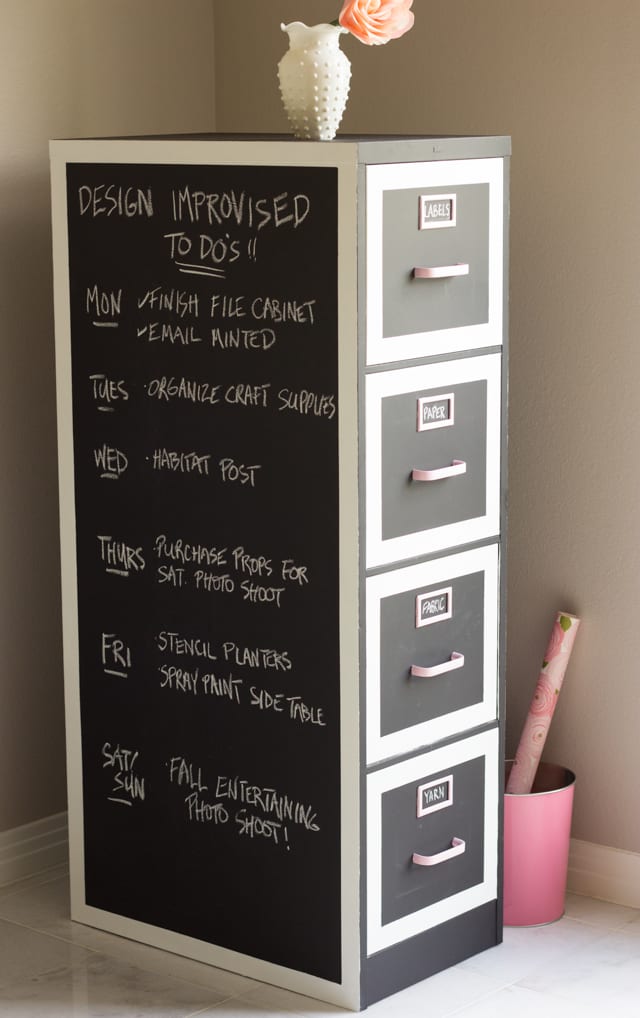 Filing cabinet turned kitchen island? I'm sold on this one from Chris. Add some paint and a cute wooden table top, and this painted cabinet becomes the perfect kitchen commodity. The tutorial is amazingly simple, check it out!
Here's a cute remodel job from Jackie. Instead of your normal ugly grey, black, or brown, add a few coats of paint and then some decor to the front. This is clever and simple.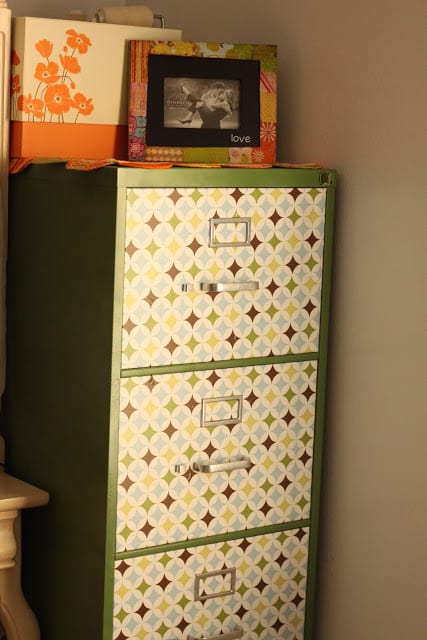 I am so enchanted by this one from Fleuriste Craft Supply. I mean how clever is this? Very chic and of course extremely hip. Love it. Every drawer has a bit of a different feel with this simple design tutorial.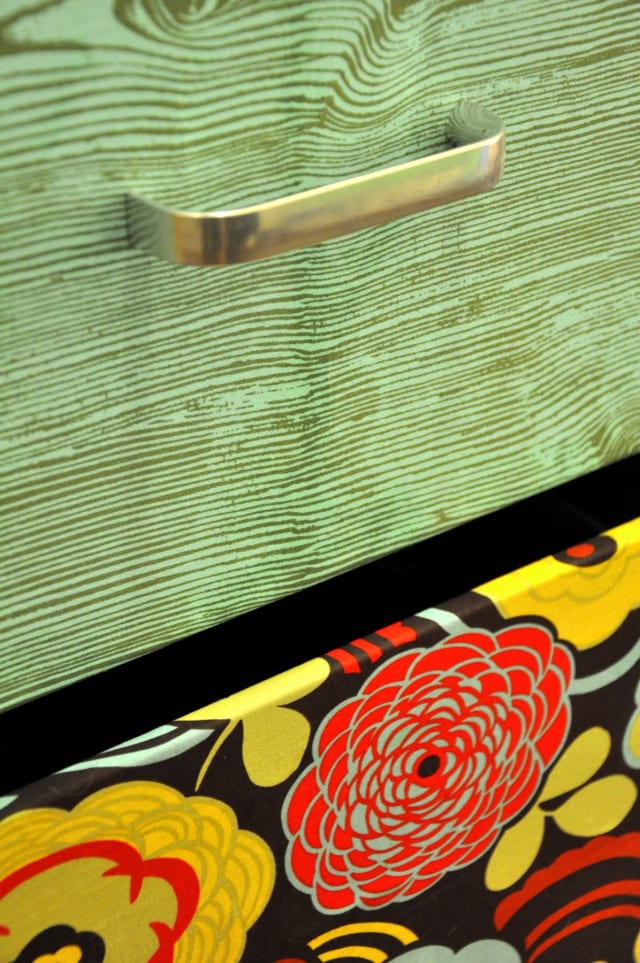 Dear Jane, thank you for your brilliance. This idea is clever and beautiful. Hang your filing cabinet on the wall. The drawer magically has built in tables for storage. I love this resourceful take.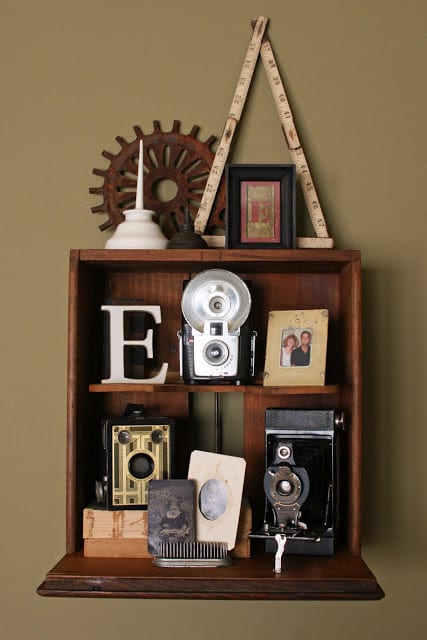 Boopy Projects came up with this one which I just love. The perfect porch decor. Paint the cabinets and fill them with your favorite decoration. Doesn't even have to be plants, though that is a cute idea.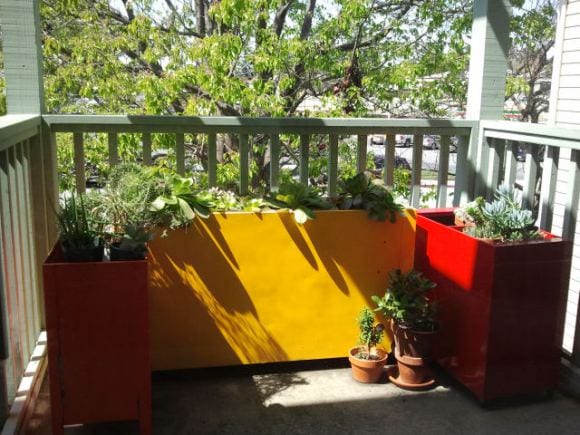 This one from Rebecca is just entirely loveable. Music paper converts to filing cabinet cover? Genius. This is perfect for a music room or just a small space that needs a bit of an overhaul.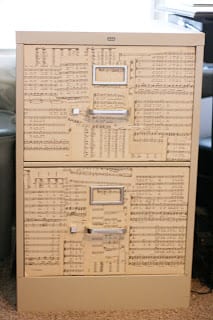 Okay, I definitely never would have thought of this one from Adam Bon Appetit. That's the blog title, not his last name. But that would be cool if it was. Anyways, I love this! Filing cabinet turns into a small BBQ for the backyard. How fabulous is that?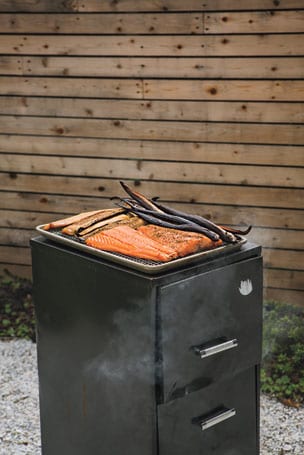 I think this one from Fatina is absolutely charming and so beautiful. I have never thought of filing cabinets being sophisticated, but look what a little bit of sanding can do. Strip these cabinets down to max their capacity.