One of my favorite parts of my house is our hanging picture wall. There are tons of pictures dedicated to this one wall and we love looking back on our memories throughout the years. Use the tutorial below to make your own picture wall.
Easy Picture Wall Ideas Using Templates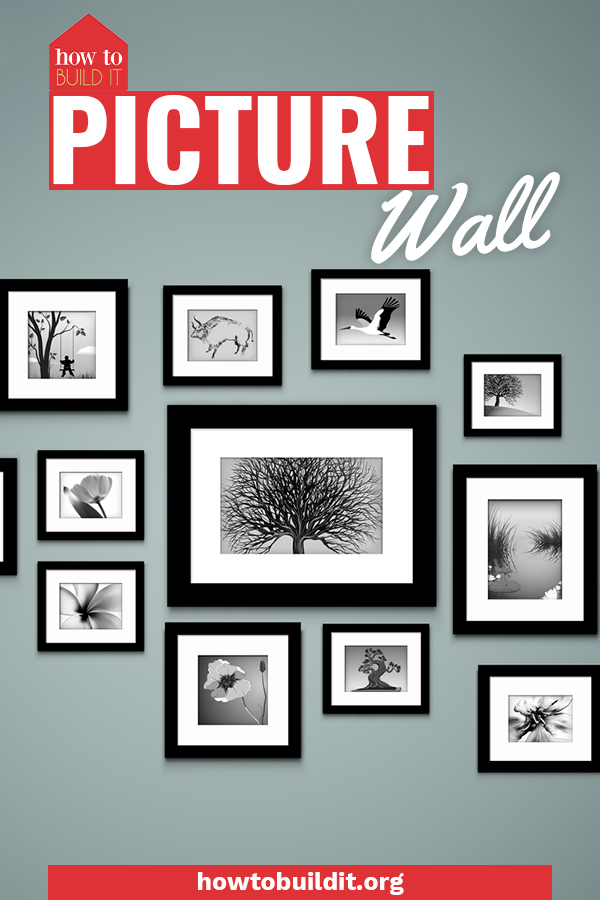 Templates
There are several different kinds of picture wall templates that you can use. Whether you have a large wall, a wide wall, or something even a little more skinny there are tons of great ideas! Even better, one of my favorite companies, Picturewall has a set of frames that you can purchase. Check out their beautiful picture wall templates here.
Themed
I'm the kind of gal that loves a good theme. So why not incorporate your favorite theme into your picture wall somehow? And when I think of a themed picture wall, I think of all black and white pictures. There isn't a better way to make your home look a little chicer. Just take a look at the photo below. I love the look of a black picture wall like this!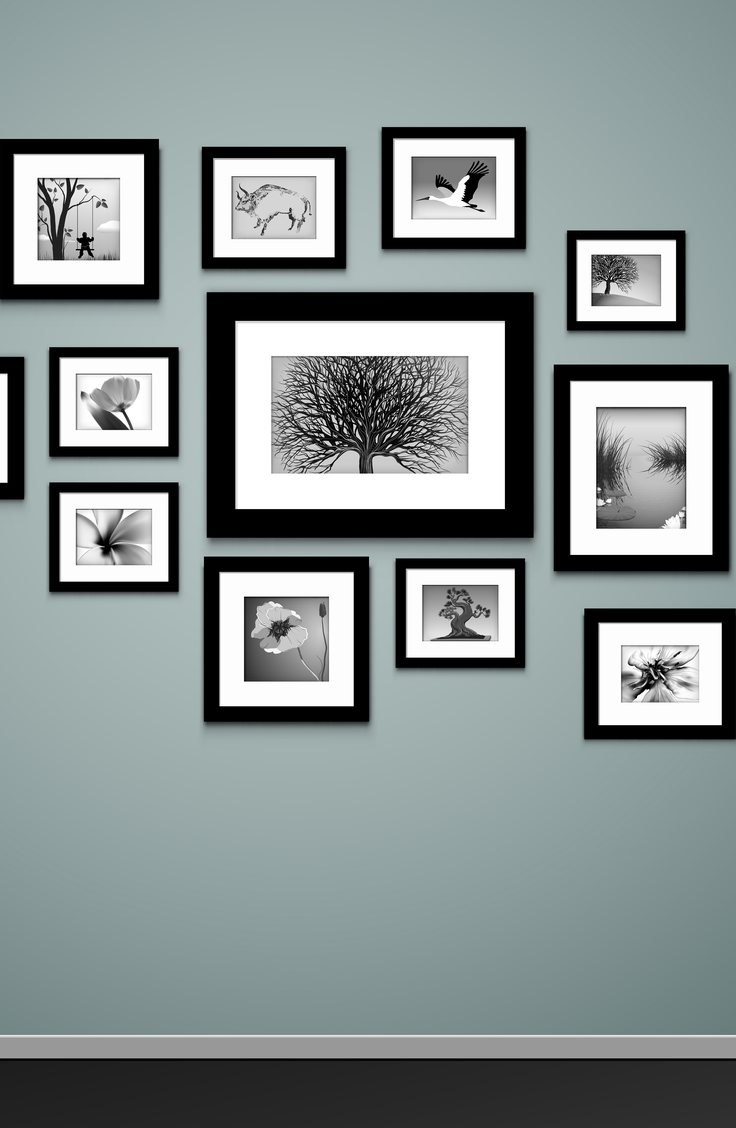 Floor To Ceiling
Sometimes, the most dramatic picture walls occur when the homeowner goes the floor-to-ceiling route. However, when designing a floor to ceiling picture wall, it's important that you pick photos that aren't going to overwhelm your guests. The wall speaks for itself after all!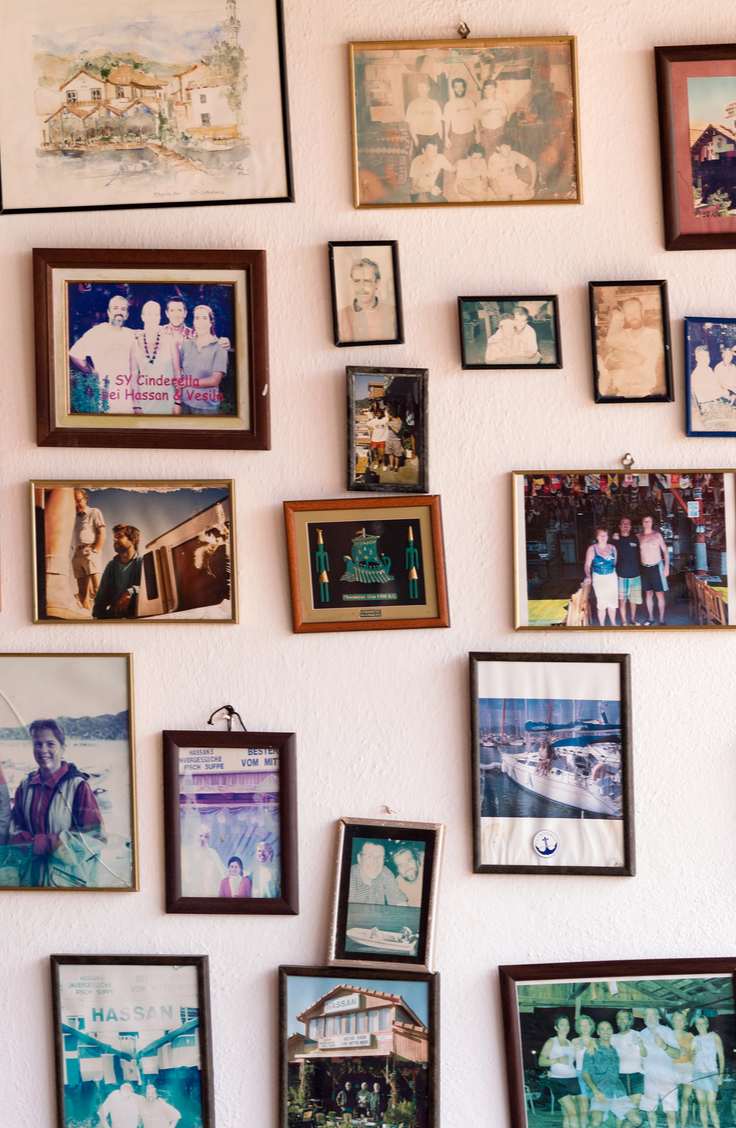 Mixed Gallery
One of my favorite things about picture walls is that you really do have the opportunity to go wild with your design elements. I love the look of a "mixed gallery" photo wall similar to the one below. Feel free to mix picture frames, patterns, and whatever else you can think of. For this kind of look, the wilder the better.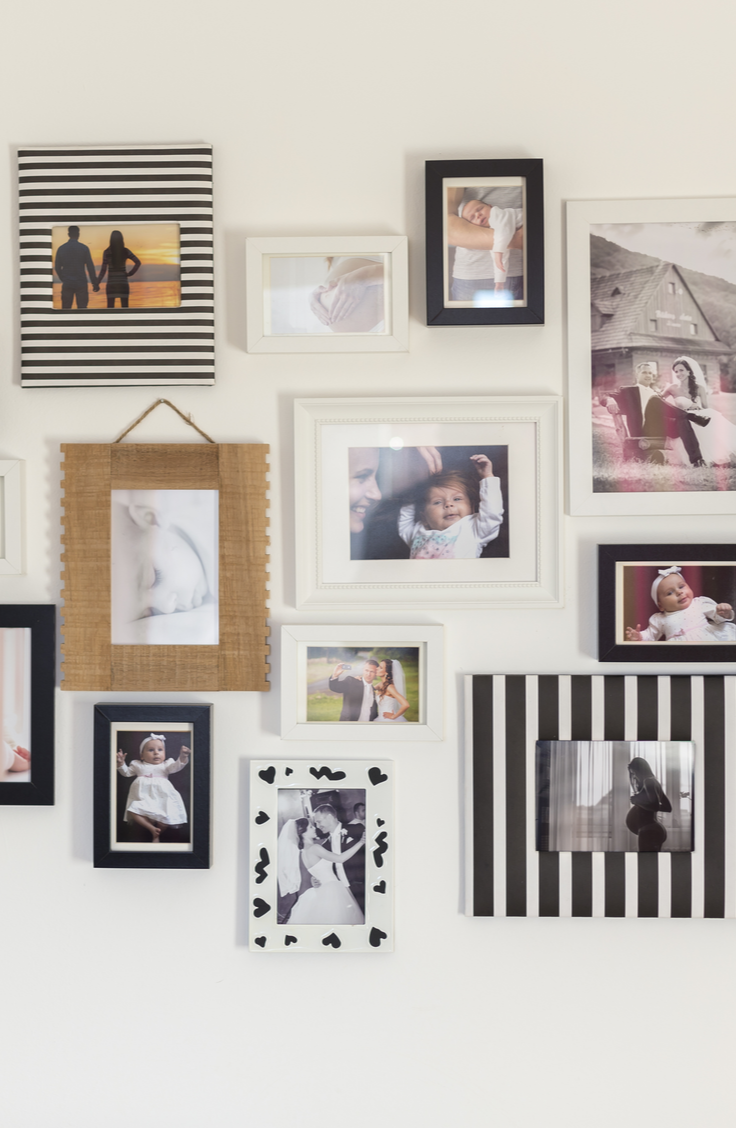 Mirrors
Everyone knows that the easiest way to make your home look bigger is by adding some mirrors into the mix. And since we are talking about picture walls, why not make one entirely out of mirrors?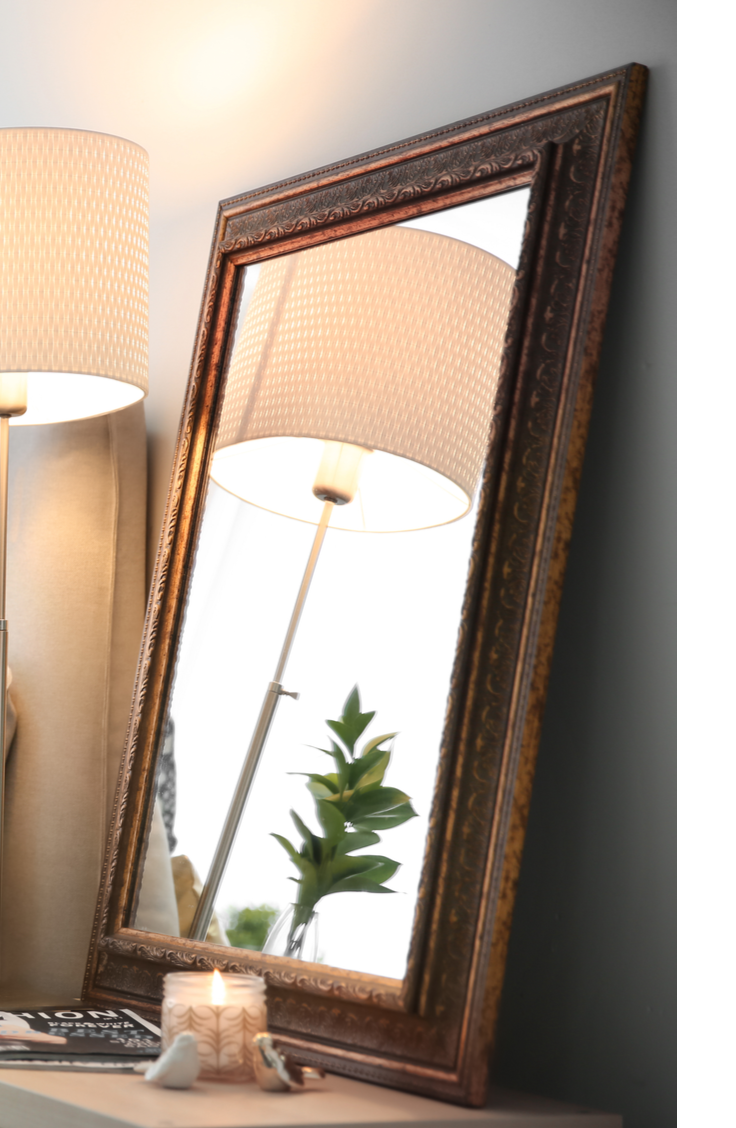 Kids Wall Art
Got a house full of little Picassos? Why not display their art in the most prized spot of all: the wall? Create a room in your playroom dedicated to their artwork. I love how the homeowner below chose to paint the wall in a dark chalkboard paint. Not only can your kids post their paintings but they can sketch on the walls, too, and what could be better?