When it comes to taking family photos, we like to take them in the comfort of our own home, you can really showcase personalities that way. Since we love to shoot at home, these home photo shoot DIY backdrops are great when we don't want to catch the small mess left in the kitchen.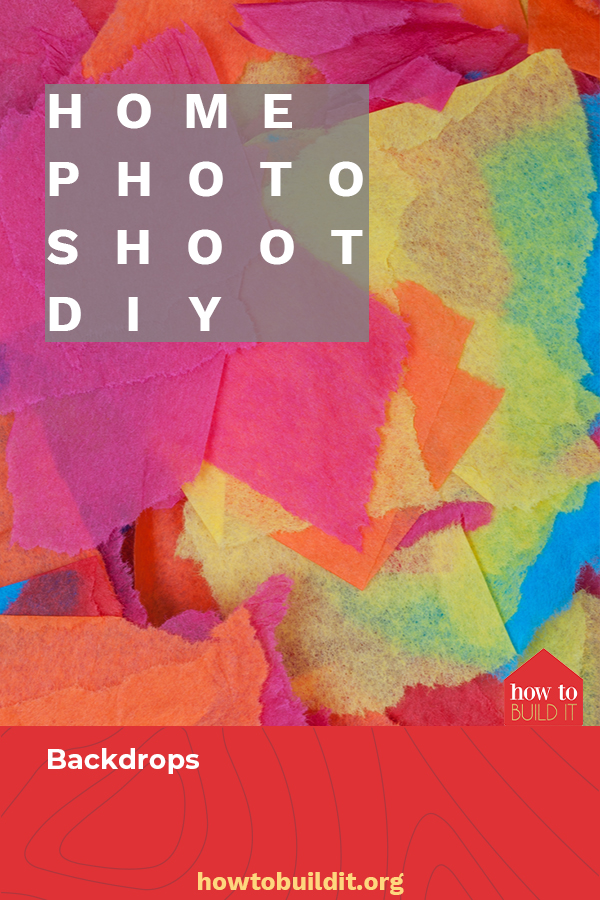 Home Photo Shoot DIY Backdrops: Easy
White Curtains And Twinkle Lights
Looking for something easy? Hang up a white curtain with some twinkle lights behind it. Turn on the lights and the white covering will give your photos a soft, cozy glow. To hang, simply use a curtain rod hung with command hooks.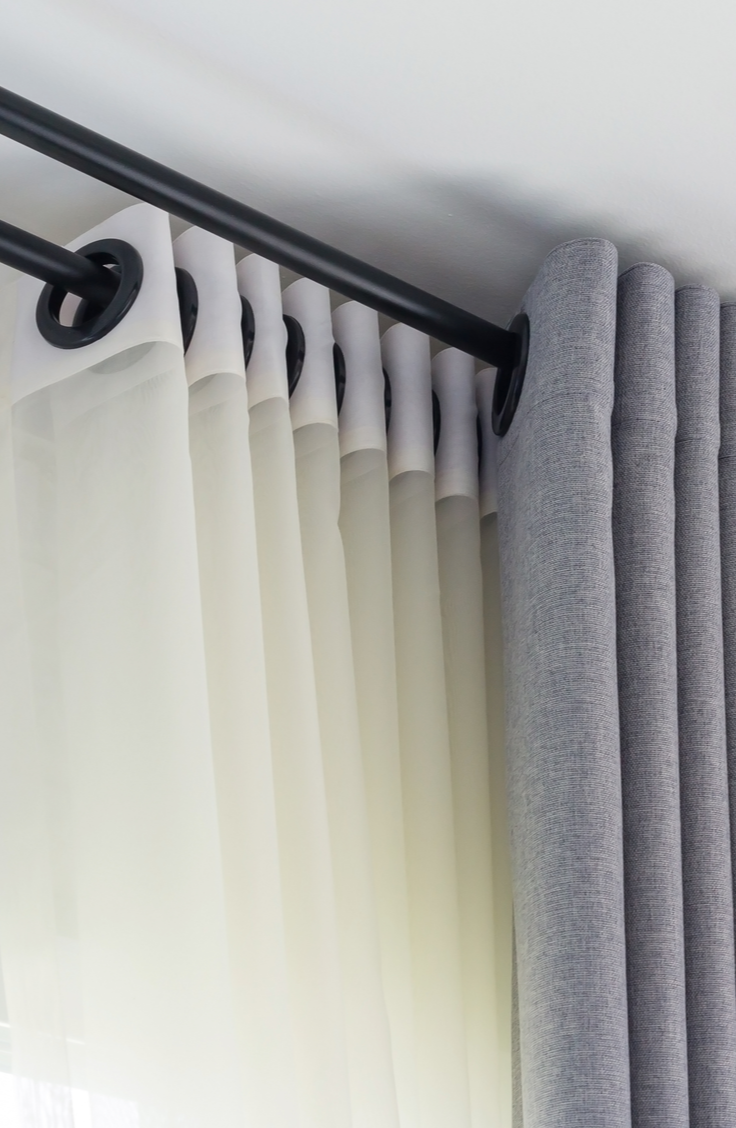 Bright And Beautiful
Use multi-colored crepe paper streamers to create a bright, bold backdrop that anyone is sure to love. Make sure they are all cut to the same size and tape them evenly together on your wall with blue painter's tape. This is easily one of the simplest ideas on the list!
Book Page Backdrop
While I never condone ripping apart books, there are some cases where it's totally okay. Head to the thrift store looking for a chapter book in the poorest condition. When you get back home, rip the pages out and tape them to a wall for a backdrop sure to please any book lover.
Balloons
Nothing says fun quite like balloons! Have your family members blow up around 20 or so, all in a variety of different colors. Separate them into like colors and tape them to your wall in color-coordinated rows. You could make it even bolder by hanging streamers or ribbon from the ceiling.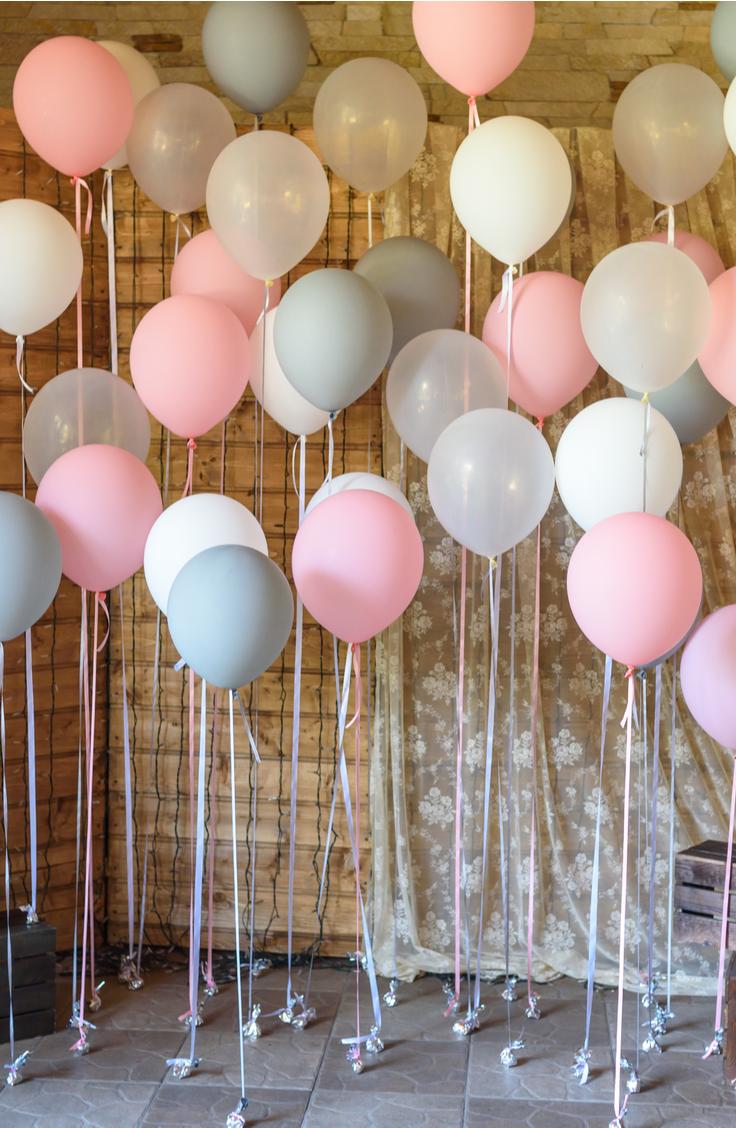 Wrapping Paper
Tie a string through a roll of wrapping paper so that it will hang off of a wall by itself. Secure the string, and unroll the wrapping paper, unveiling the easiest backdrop on this list. All you have to do is find a pattern of wallpaper that you really enjoy.
Home Photo shoot DIY Backdrops: Cheap
Paper Flowers
Learn how to make your own paper flowers and arrange them into a backdrop with this super simple tutorial from Lovely Indeed. This is a backdrop that is absolutely PERFECT for Spring!
Reusable Backdrop
If you find that you are doing a lot of photo shoots, why not create a backdrop frame so you can easily create an entirely new look with paper or fabric. All you need is PVC pipe and this tutorial from Dandelions on the Wall.
Valentines Day Heart
Make something super sweet with only chicken wire and napkins. Using any size of chicken wire, string the red napkins through the holes to create a heart shape. Learn how to do it here.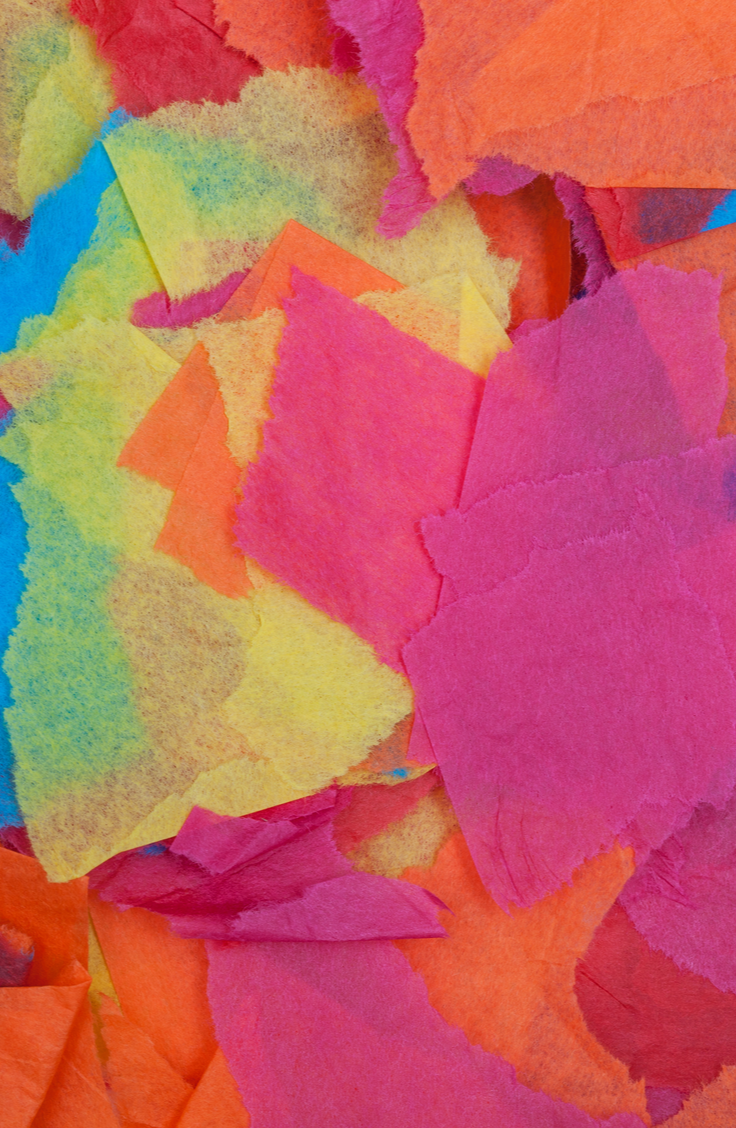 Tissue Paper Ombre Backdrop
Sometimes, tissue paper is all you need for a little photography magic! To make a backdrop out of tissue paper on your own, use chicken wire and MANY squares of tissue paper. To make, simply stuff your tissue paper into the hole in the chicken wire. Pretty easy, right?
Natural Backdrop
Hang large leaves on some twine for a really nature-esque backdrop that is sure to photograph beautifully. Plus, making this backdrop is half of the fun!