Summer is here and it's time to renovate that deck of yours! It doesn't matter what kind of budget you are on, these DIY deck renovation ideas are great for all! Check them out below.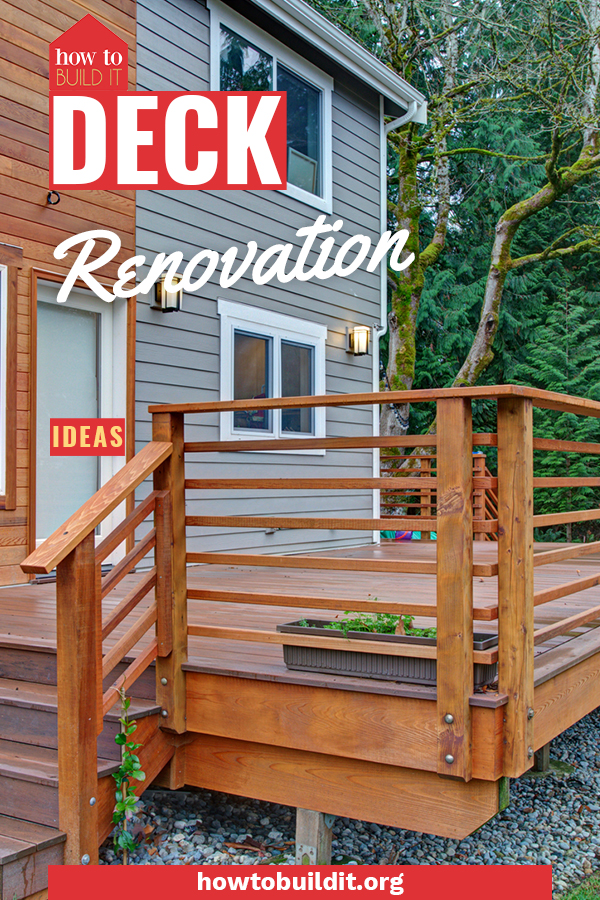 Deck Renovation Ideas: Stair Gate
If you have kids or rambunctious pets at least, it might be a good idea to put a gate on the top of your deck stairs. This will prevent any spills down the steps, and keep small kiddos from wandering down them when you don't want them too. Learn how to build your own with this SUPER easy tutorial from Mama Mommy Mom.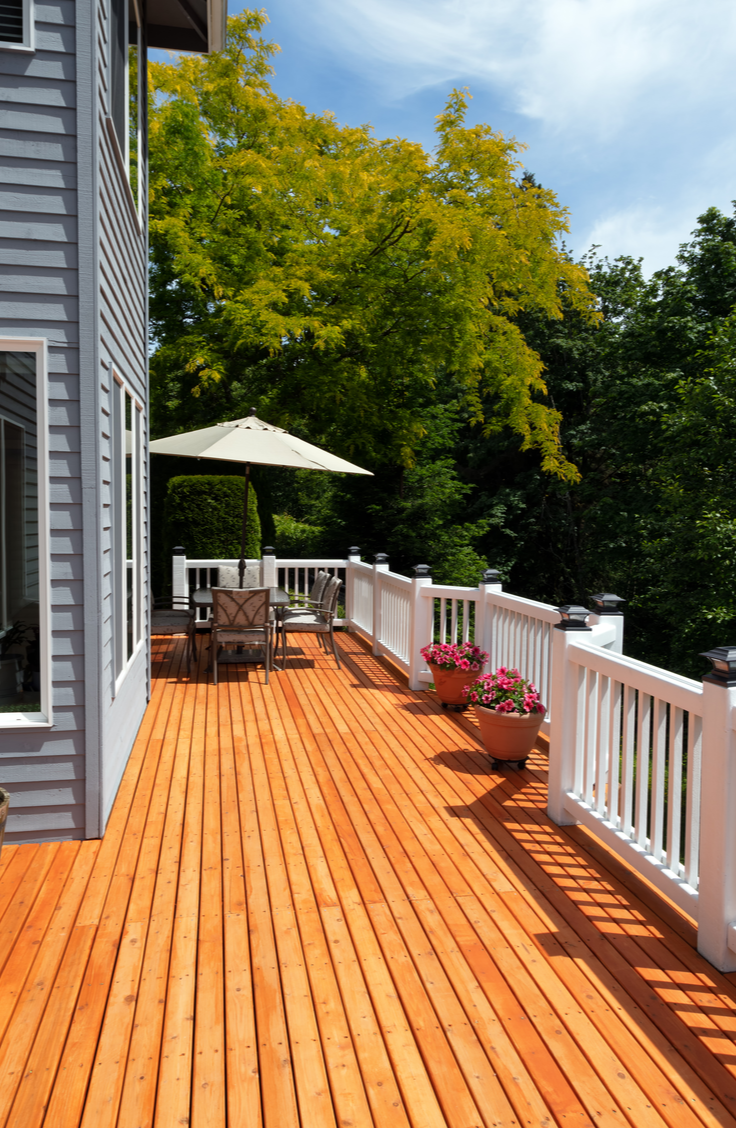 Deck Renovation Ideas: Lighting
It's truly amazing what a bit of lighting can do for a space. If you like to entertain, this is a definite must so that you can keep the party going well into the evening hours. When it comes to deck lighting, I suggest stringing glass bulb lights across your space.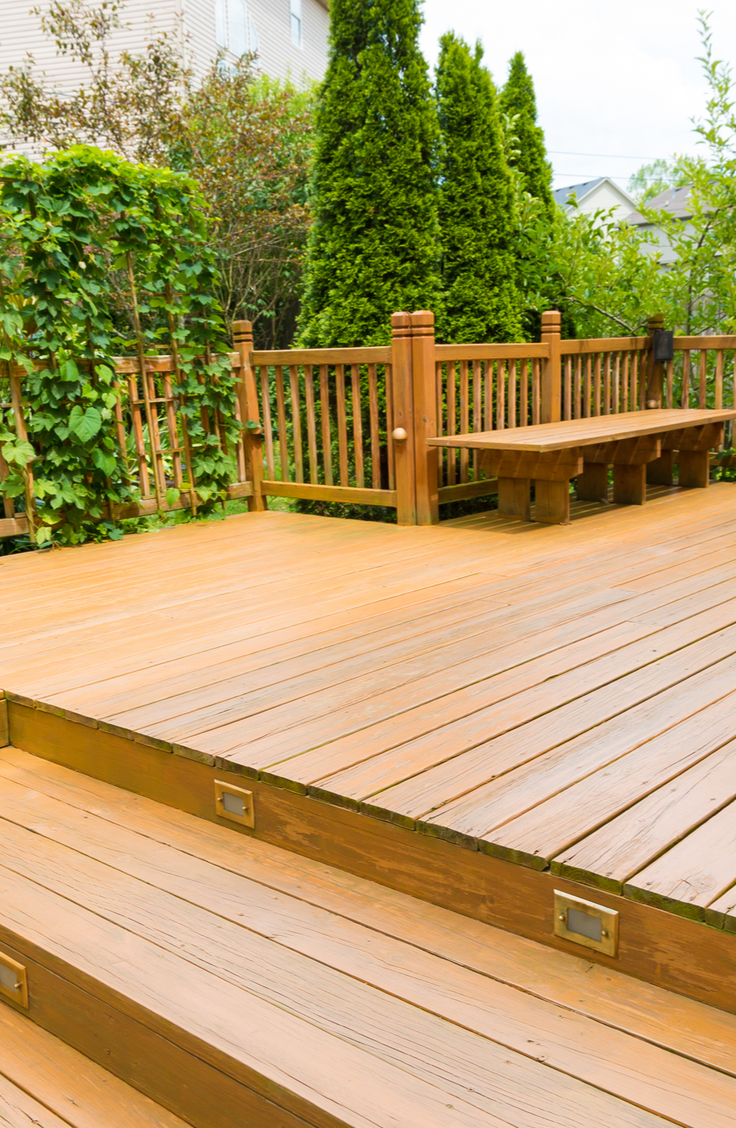 Deck Renovation Ideas: Slide
Forgo the stairs altogether, install a slide instead! Your kids will love using the slide as opposed to the stairs, and you might even find it just as fun. This DIY idea is a bit more expensive than some of the others, but the only expense, really, is finding a slide that fits your space. Learn how to do your own install with this tutorial from Newly Woodwards.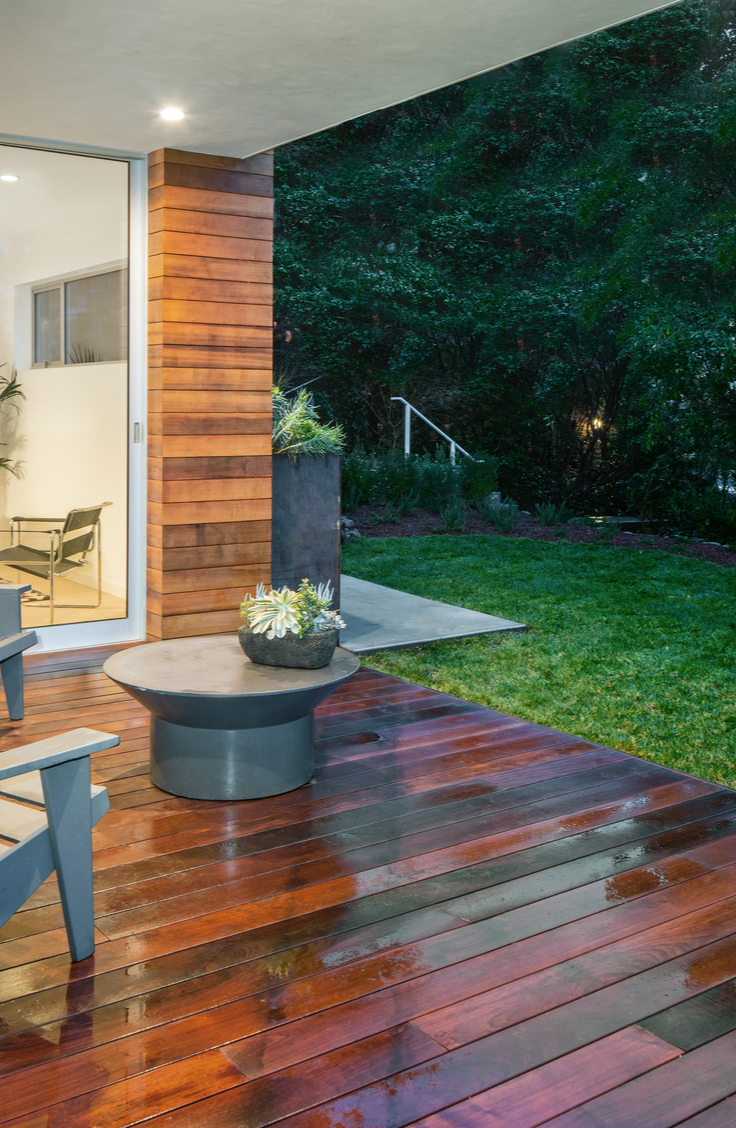 Deck Renovation Ideas: Clubhouse (Under Deck)
The space under a deck is often some of the most under-utilized space in a backyard. But guess what? You can do something crazy cool with that space: turn it into a clubhouse! Whether its a clubhouse for kids, adults, or both, you'll love having a shady area in your backyard to relax. Now, you just have to pick a theme to run with! Pinterest is full of great design ideas.
Deck Renovation Ideas: Planter Boxes (On Railing And Free Standing)
Of course, your deck renovation isn't complete until you have some greenery in there! Incorporate it in with DIY planter boxes that are on your deck railing or free stand on their own. Check out this tutorial of mine to learn how to build your own free-standing boxes. If space is an issue and you don't have room for free-standing boxes, check out this super easy tutorial from BHG.
Deck Renovation Ideas: Railing Ideas
Speaking of railings, it might be a good idea to renovate yours! Don't be afraid to go against the grain when choosing your idea. You can create railings out of metal, wood, and even Hog wire (my favorite). Check out this list full of great ideas for more information.