Just last weekend my husband and I made the move and invested in our own two goats. Now, we have a backyard full of chickens AND goats. We are well on our way to becoming our own little farm! But of course, you can't raise goats without a proper goat pen, so my husband and I built our own out of scrap wood and other materials. And it turned out fantastic if I do say so myself! If your family is looking to grow with the addition of a few goats, take a look at these goat pen ideas. They're super easy to construct and they look wonderful!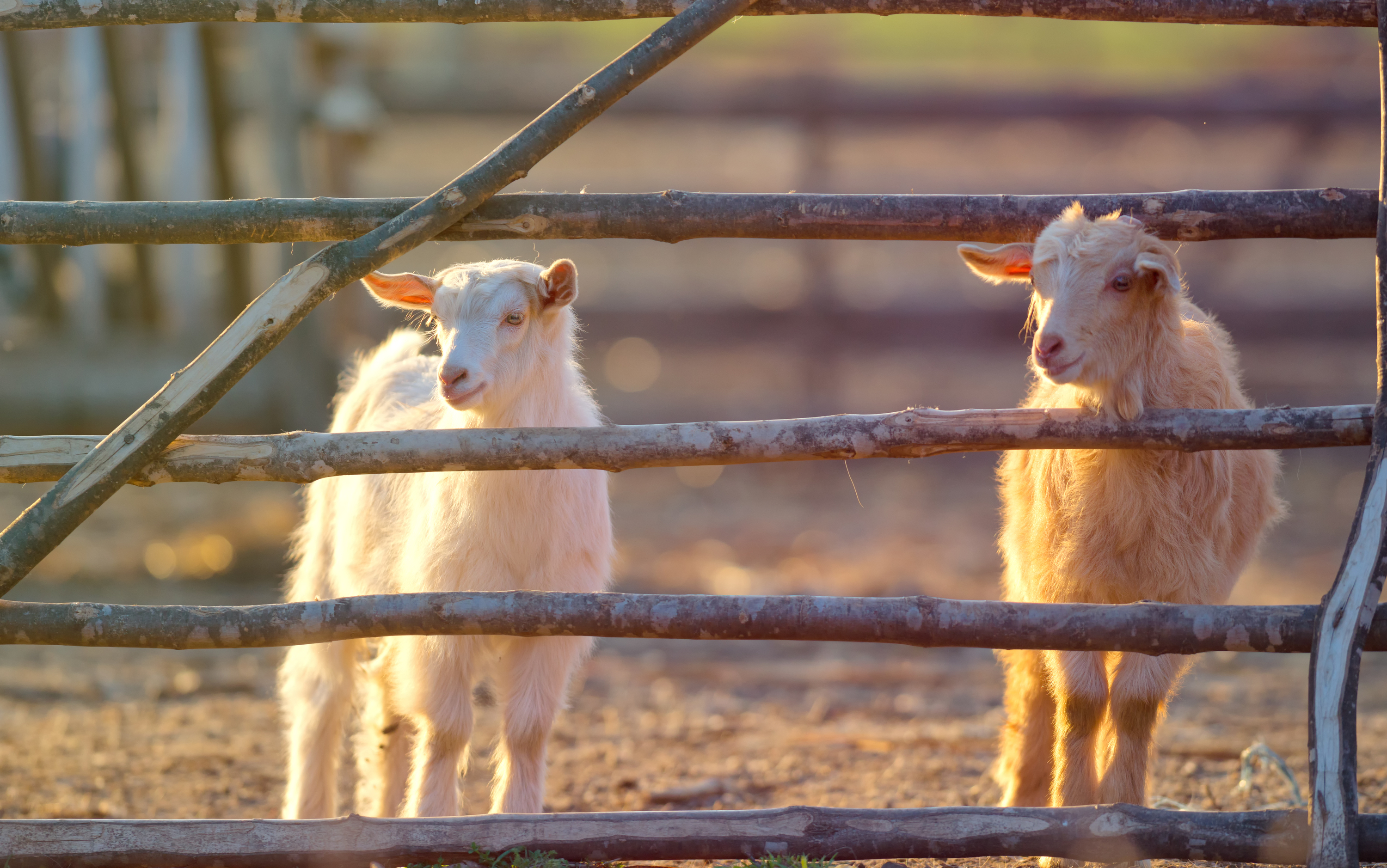 Things To Consider When Building A Goat Pen
Though they may look cute and docile, goats are known for being SERIOUS escape artists. I'm not kidding, even in the slightest! When building a goat pen, it's important to consider a few things. First, goats can jump, so make sure that the fencing around your pen is the right height. Personally, I don't like to choose fencing that is lower than 4.5 feet high. My friend had a goat that could clear her 4-foot fence all the time! Additionally, I find it best to account 20 feet of space per goat you have. Since I had 2 goats to account for in my own backyard, I needed a pen that was at least 40×20 feet. Female goats will also need a "kidding pen" after they give birth to their young, so make sure you account for this in your space, too. Naturally, goats will also need some space to retreat to for sleeping or protection against the weather! I recommend building a small barn.
Convertible Goat Pen
If, for whatever reason, you only have goats in your backyard during some part of the year, build yourself a convertible goat pen. Seriously! The pen below converts into a fenced pumpkin patch, perfect for keeping the fruits of your labors away from pests. To create, simply install a fence around a worked soil patch. Just make sure you clean it out thoroughly before you do your planting. This goat pen idea was 
from Pinterest.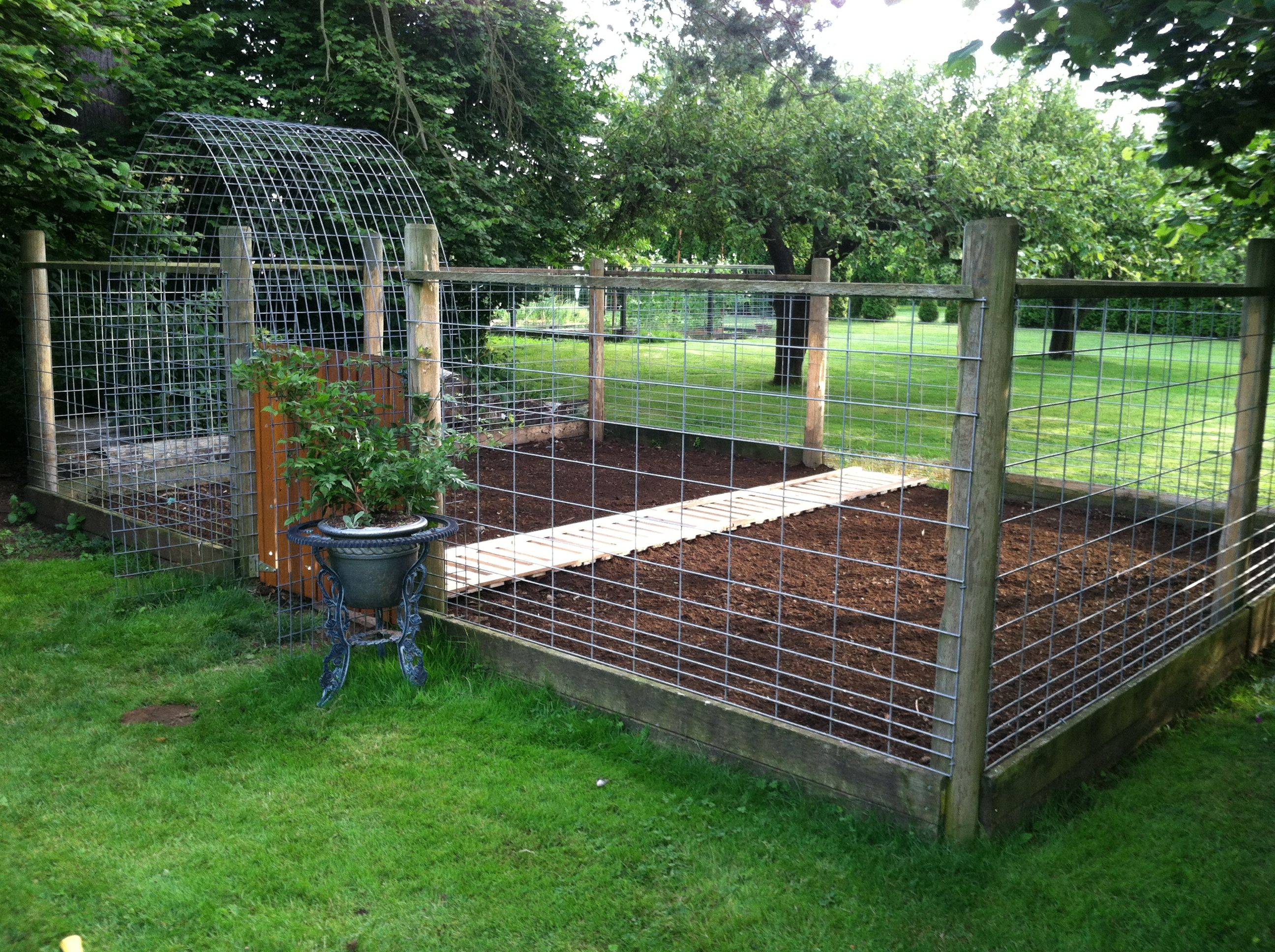 Cattle Panel Pen
And if you need a goat pen that can easily be moved from one area of your yard to another, try building one out of old cattle panels. This DIYer used the frame of an old trampoline for the base and welded the cattle panels around the frame. Pull it around your yard with a truck, tractor, or large lawnmower. Pretty cool, right? Idea 
from Pinterest.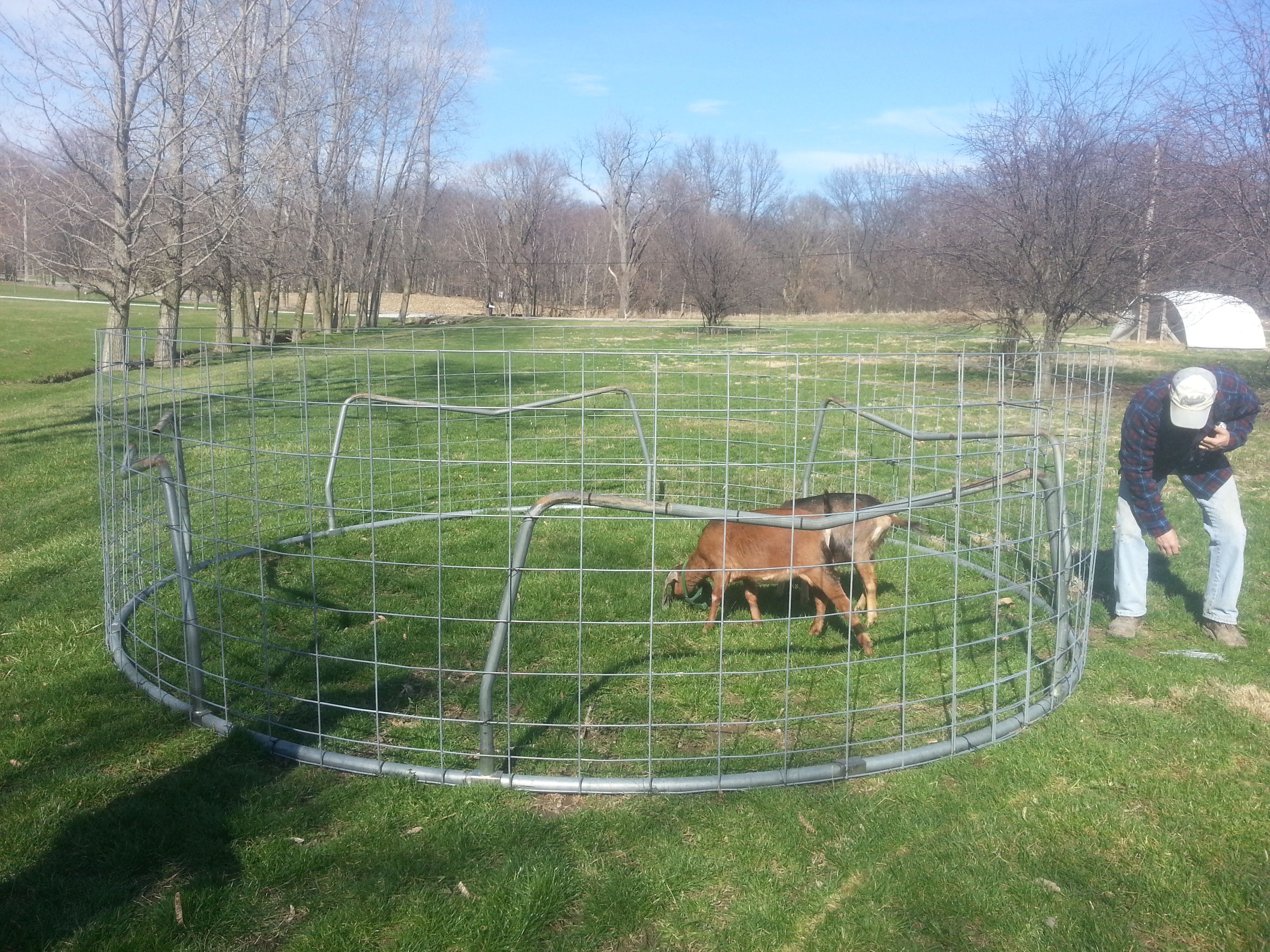 Recycled Pallet Goat Pen
This is one of my favorite goat pen ideas on the list because it is such good use of recycled materials. To create a DIY goat pen, like the one below you'll want to collect enough wire fencing (we chose fencing that was 4.5 feet high) for the perimeter of the pen, and some old pallets to create a small "barn" for your goats to retreat to. To build the barn, break down several old pallets that you may or may not have laying around. You can find the full tutorial here.