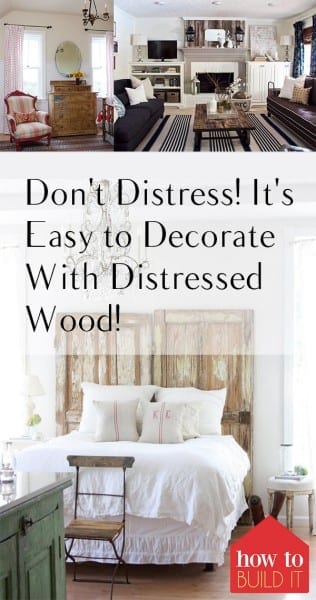 It doesn't matter what your personal decorating style is, whether eclectic, contemporary or rustic farmhouse, because there are distressed wood furniture pieces that will fit wonderfully into your home and your sense of style. Here are some examples to show you that you don't need to distress–it really is easy to decorate with distressed wood!
A plain nightstand goes from blah to brilliant with a coat of milk-paint and a little bit of hand distressing. You can find directions for this easy DIY project at HGTV.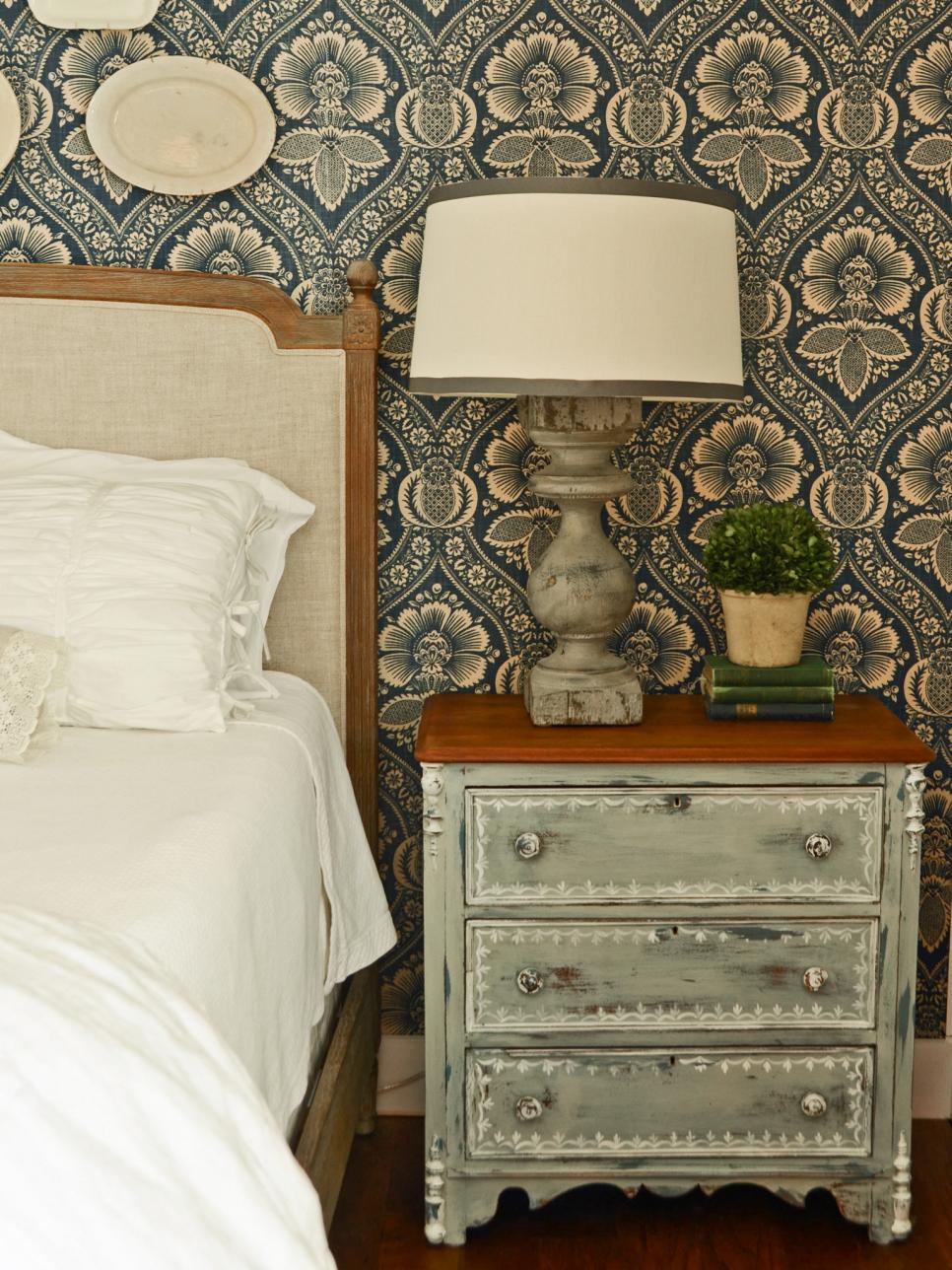 The distressed wood of this mantel decoration and the coffee table work together simultaneously to warm this room right up. Isn't it inviting?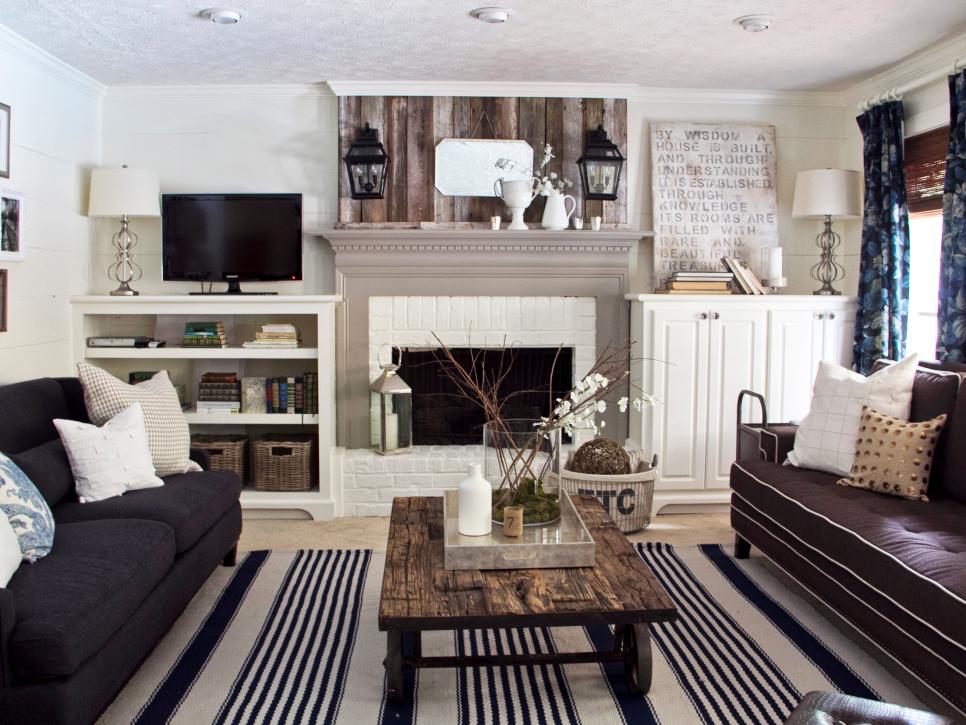 Lovely distressed pieces like this dresser and the wood door, each painted in a striking color, lend an air of rustic warmth to this entryway and brighten it up.
The striking difference between the white, fluffy, comfortable bed, the old chair and the distressed headboard is where the beauty lies in this room. Don't be afraid to mix old and new pieces!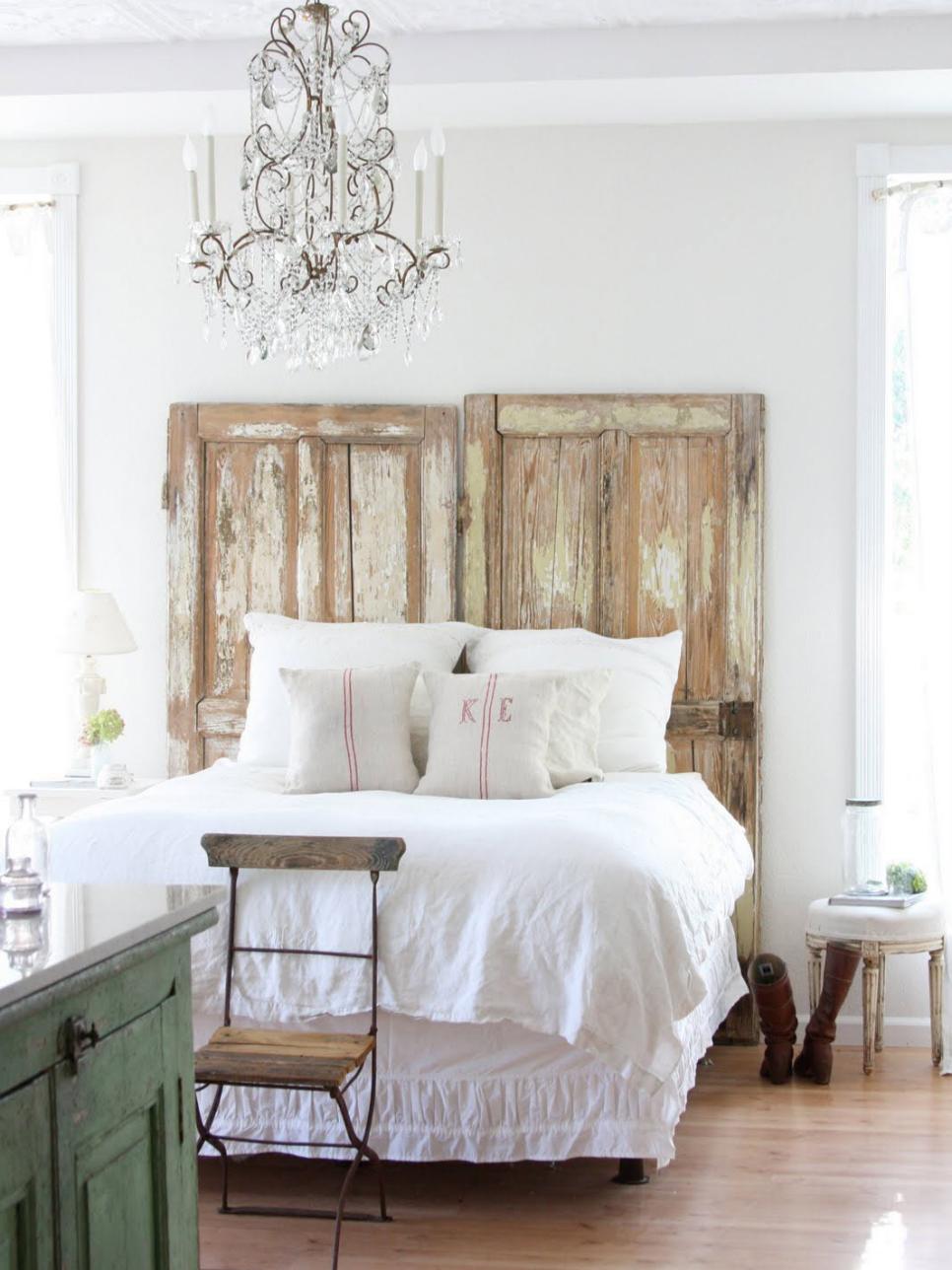 Here is an elegant kitchen with distressed cabinets that bring warmth and comfort to the space. Note that the distressed wood doesn't detract at all from the elegant look, it only improves the entire room.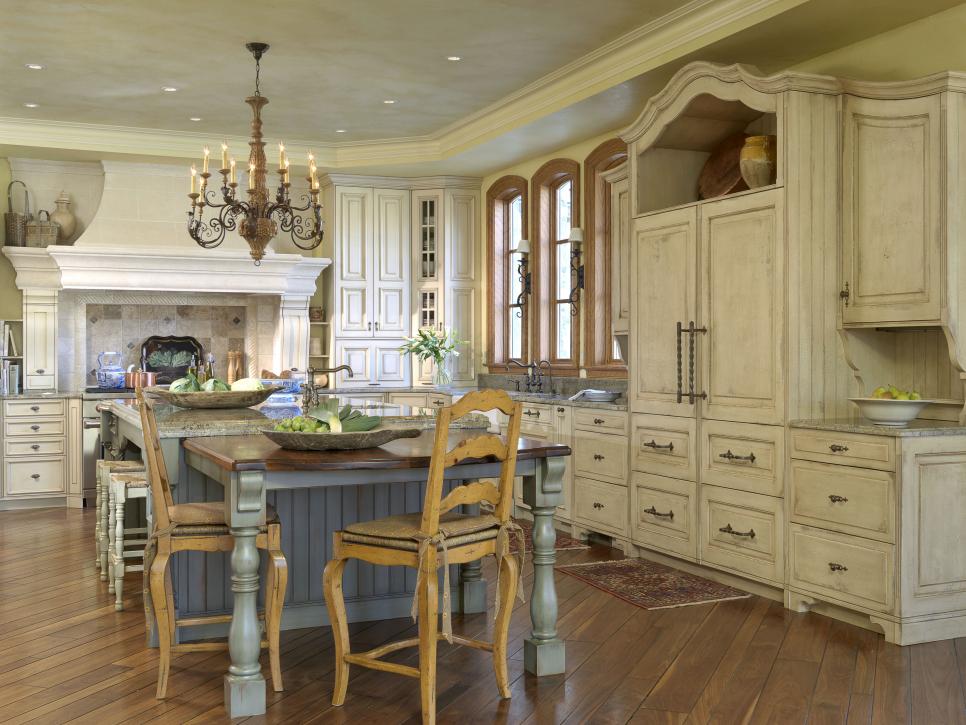 This distressed chest of drawers with its bit of leftover blue paint helps tie the red and yellow colors of this lovely bedroom together. I love it!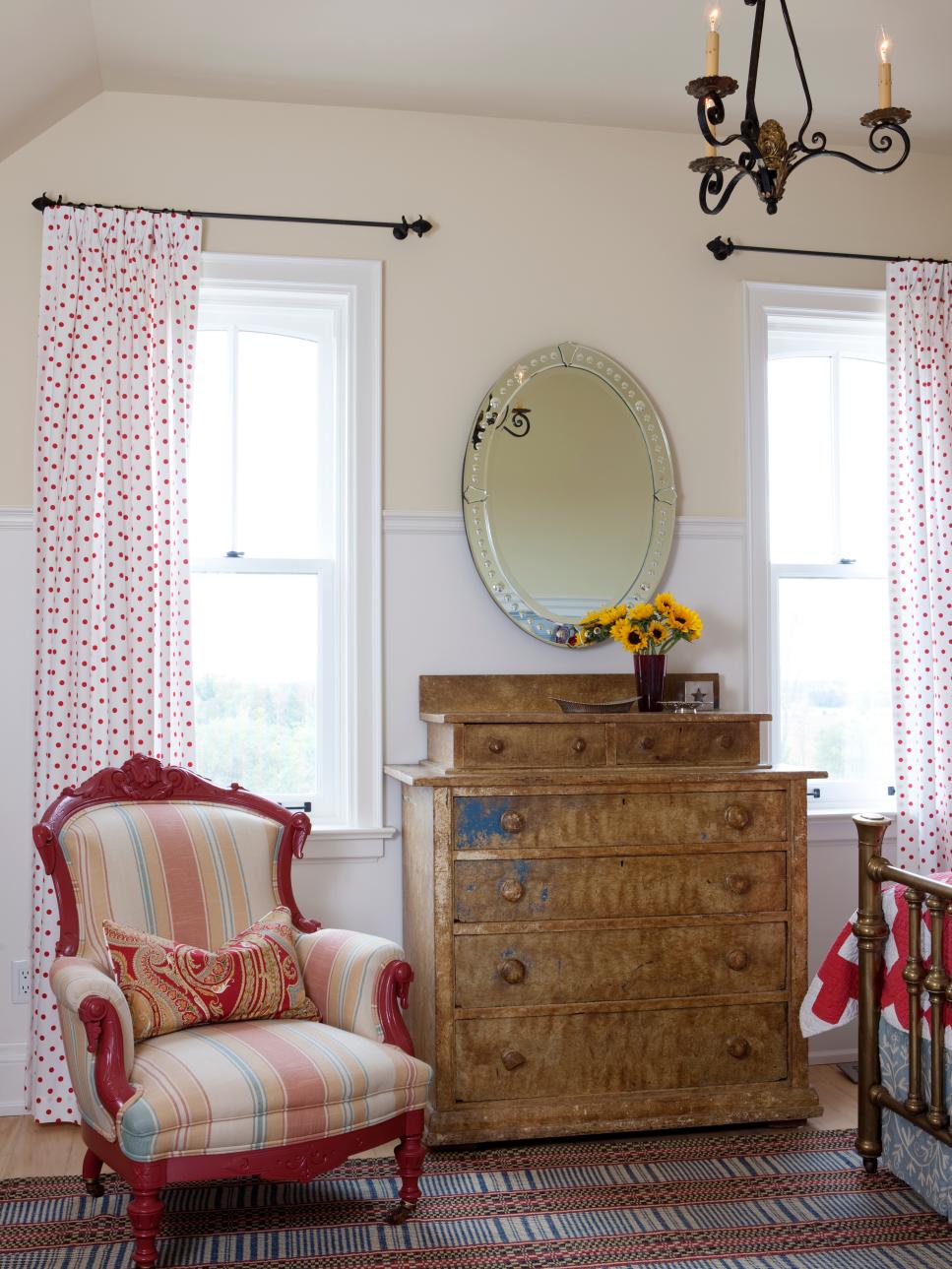 The distressed look is even wonderful in a bathroom. This distressed vanity with a blue-gray paint is the perfect addition to this Old World-style bath.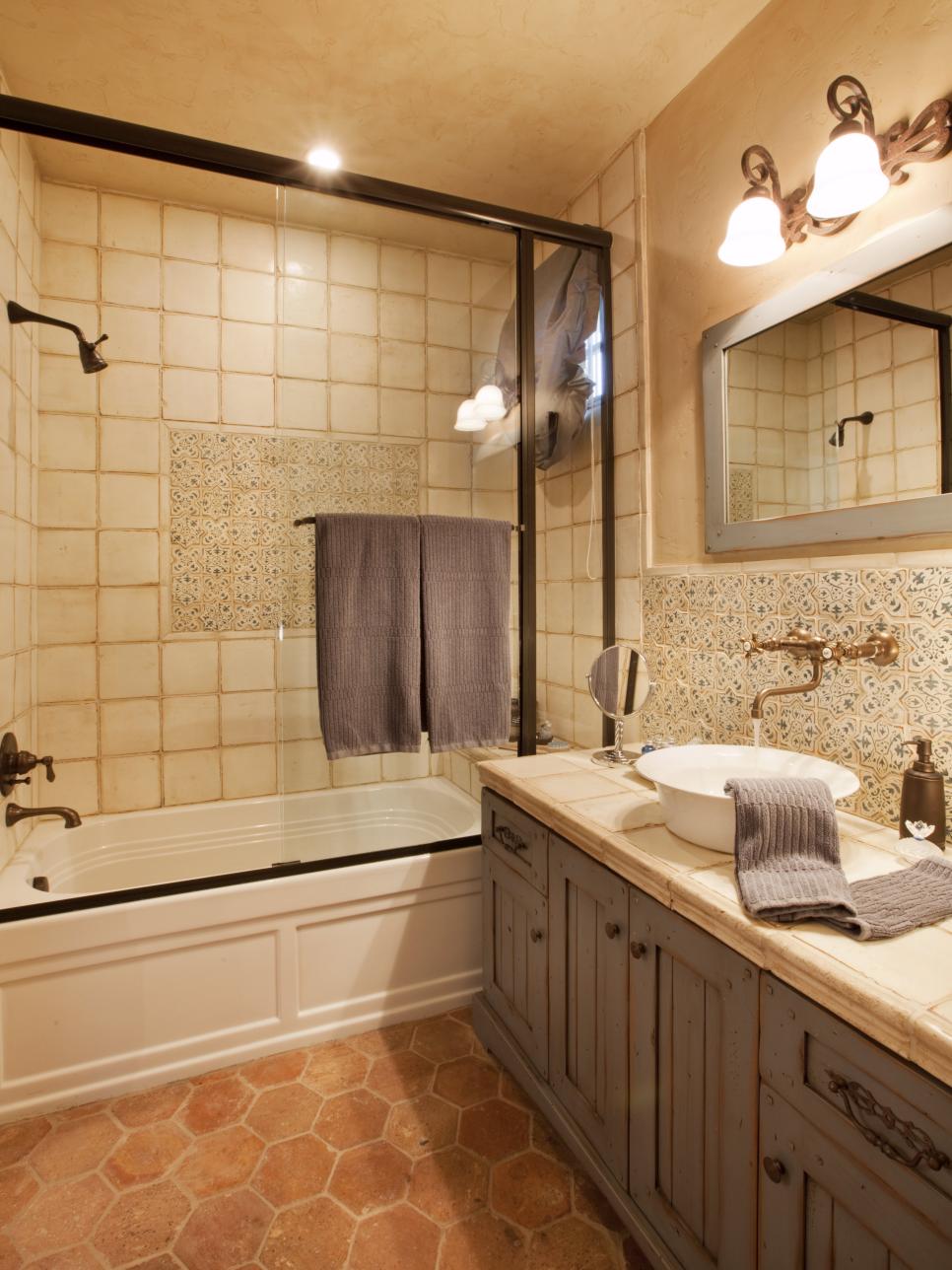 For more on distressed wood and using distressed furniture pieces, see HGTV.