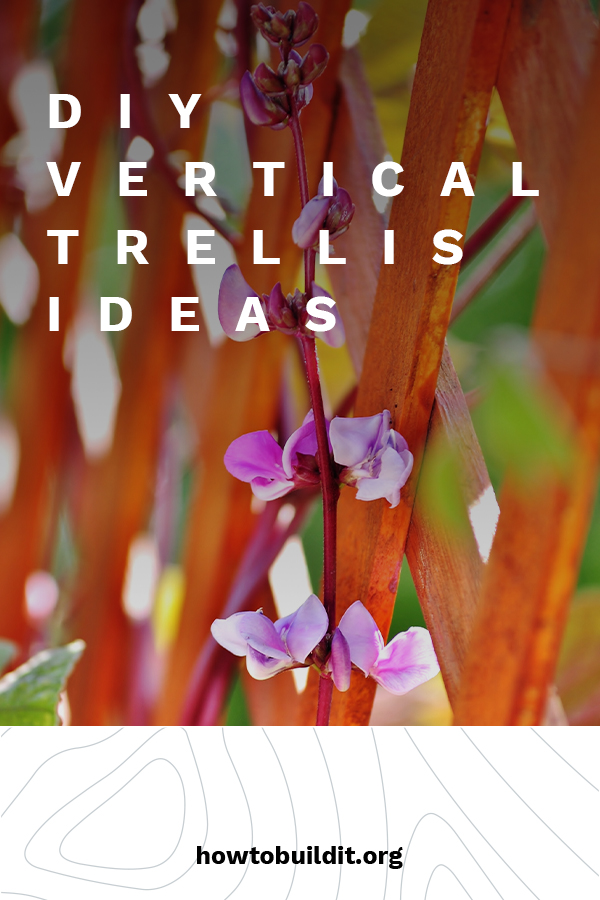 Adding a trellis to your yard is a great way to utilize what yard space you have to truly create something beautiful. After all, trellises take up little to no space and they certainly create some backyard drama! If you love the look of one, but would rather spend your money on something else, try these DIY vertical trellis ideas made from things you already have around the house. They're super easy to make and they look really great!
DIY Vertical Trellis Ideas
Old Coat Rack
I love the idea of using an old coat rack as a DIY vertical trellis! To create, you'll need an accordion coat rack like 
this one
. Simply spray paint it with a weatherproofing coat, turn it on its side (after you've locked the arms of the rack, a dot of liquid nails will do the trick) and voila. It was 
really
 just that easy.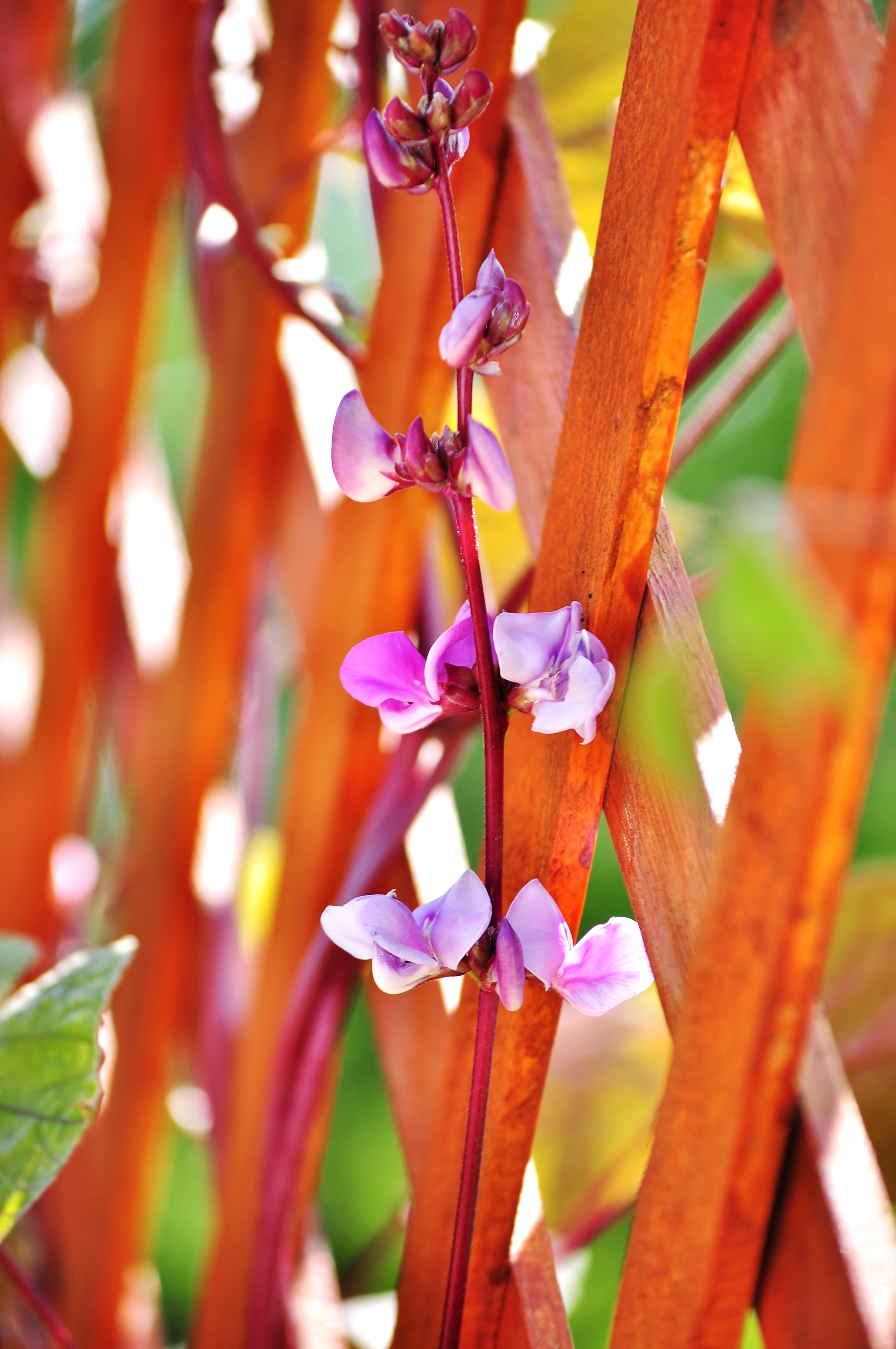 Use Two Cattle Panels 
If you're a farmer or rancher, it's pretty safe to say that you probably have a few of these extra cattle panels laying around. To create your own trellis, simply gather two cattle panels and stick them straight into the ground. They should be deep enough that they stand on their own. Once secured, your DIY project is complete. Now all you need are your plants to grow.
Old Window Frame and Chicken Wire 
Got an old window frame you don't know what to do with? I have a cool project idea, turn it into a trellis! To create, remove any glass that is remaining in the window frame and replace with chicken wire. Hang the old window frame from the edge of your porch for a privacy screen that will fill in as the climbing vines grow. Pretty cool project, am I right?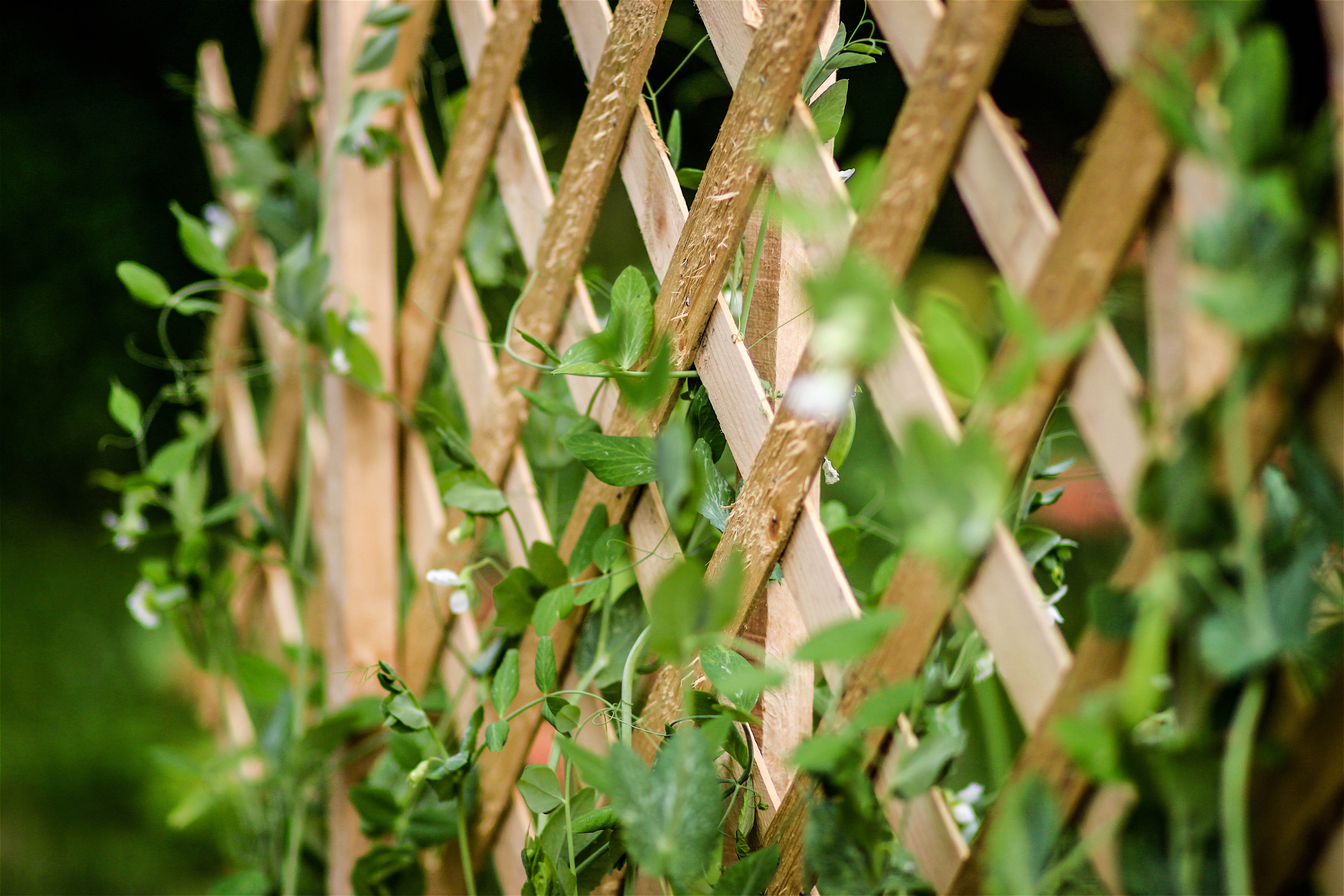 Bed Railing
If you have the side railing of an old crib or even an old headboard, it could make for a really simple DIY trellis project! To fashion your own, just install stakes into the bottom of the railing (the railing should sit vertically) and drive them directly into the ground. In no time at all, you won't even be able to tell that it used to be a bed railing because it will be so overgrown.
Bamboo
Looking for more of a natural solution as well as a little bit more intense DIY project? Create a DIY bean trellis out of twine and bamboo stakes! Purchase three or four of these
bamboo stakes
(they are around $1 apiece) and stick them into the ground so they form a teepee. Next, weave the stakes together with bits of twine so that the bean plants have something to grab onto.