Fall is just around the corner so I spent my weekend making a set of DIY scarecrows for my fall porch decor (they'll stake into my flowerbeds). Though I haven't started actually decorating quite yet, I like to get a jump start on the projects I'll use to decorate! This DIY scarecrow was so easy and required things that I already had sitting around the house. I can't wait to get it set up because I know that my neighbors will love it, too! Keep reading to learn how to make your own.
DIY Scarecrow For Your Fall Decor
Here's What You'll Need:
-hammer
-scissors
-old clothes (and boots!) I like to use a flannel button down as the shirt!
-pillowcase
-2 1×2 6" garden stakes
-twine
-nails
-straw
-2 2x4s (the same length)
Step One
Use your 2x4s to create a frame shaped like a 'T.' Once assembled, string the shirt through the horizontal piece like a set of arms.
Step Two
Hammer your frame into the garden where ever is desired by you (I skipped this step since I won't be putting mine up quite yet). Use a hammer to drive the stake firmly into the ground. Next, use a piece of twine to die off the waist, but leave the top buttons undone for stuffing at a later date. Also tie off the sleeves just above the wrists, adding gloves if desired.
Step Three
Using handfuls of dried straw, begin to stuff the body of your scarecrow, taking care to stuff the arms as well. Fill it enough so that it holds its shape on its own.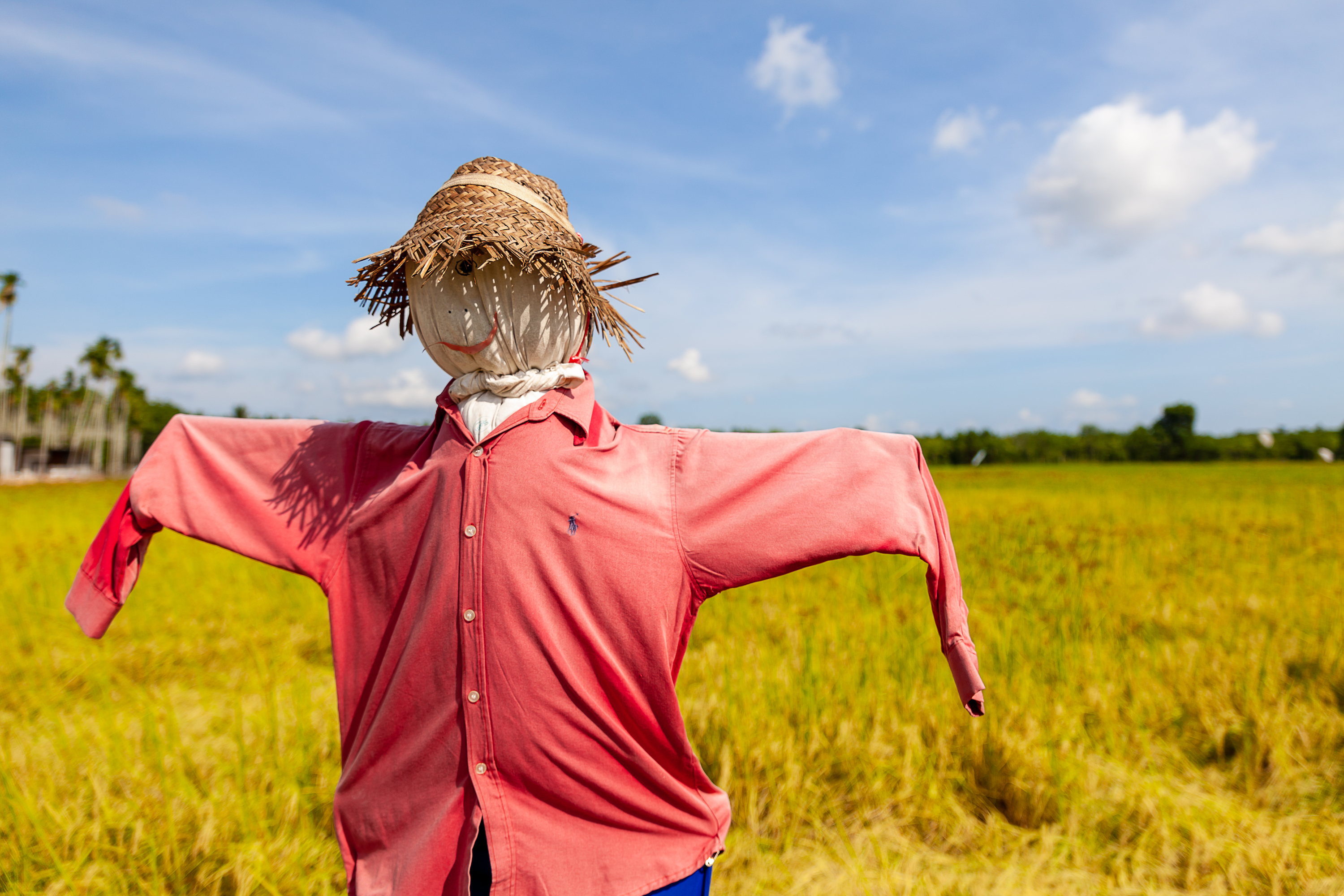 Step Four
Next, stuff the pants before attaching them to the scarecrow. Tie off the ankles of the pants in the same way that you did the waist and arms, and stuff them full of straw. Use twine to create a set of "suspenders" for your scarecrow, and attach them to the shirt in the rear of the scarecrow.
Step Five
Stuff the legs of the scarecrow into a pair of old boots. Make sure that you drill a hole in the sole so that the water has someplace to run out in case it rains.
Step Six
Stuff an old pillowcase with straw and use it to create the head (you won't need to stuff the entire pillowcase full.) Once stuffed, pull it down over the vertical piece of wood and tie it off with a piece of twine, arranging it as needed so that it looks like a head.
Step Seven
Draw a face on your scarecrow or even give it some hair and a hat! The options are endless.