It's the same old story: you can't find the can of beans to go into your favorite casserole or you decide to not bake that cake because the ingredients are just hidden behind all your bags of chocolate chips. Well, here are some ideas to streamline your storage and make it easier to navigate.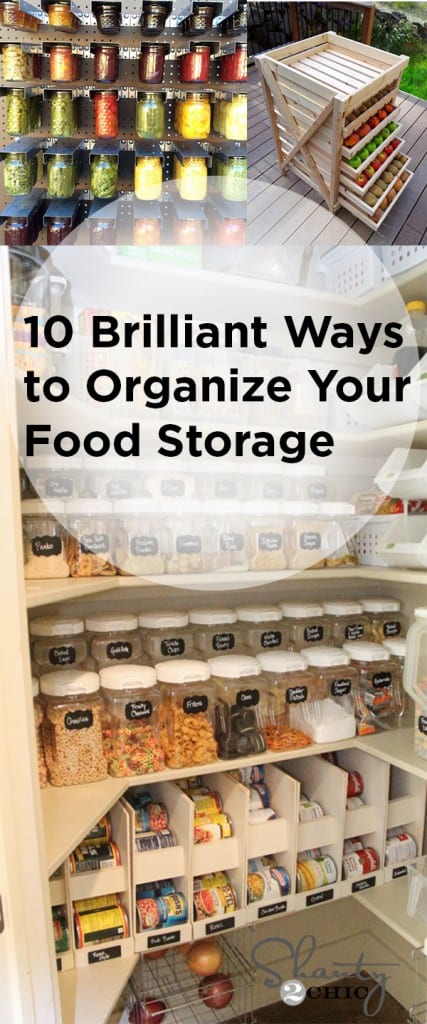 This can organizer features slanted shelves and two rows to provide easiest access—just like at the store! You pull one can out, the next one rolls down. The shelves also lift and pull out for an easy way to add more cans after you go to the store.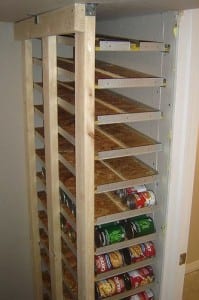 This is a genius idea from Classy Clutter! A narrow, roll-away storage cabinet for canned goods! It fits in that space between your fridge and the wall. And, of course, a fun background to make it more aesthetically pleasing never hurt anyone 🙂 Check out their website for the full tutorial.
You can put wheels on your large food storage containers for easier access and rearranging. No more strained back muscles after being in the pantry! They sell these at Petsmart for pet food, but it could easily be used for flour, sugar, rice or something else.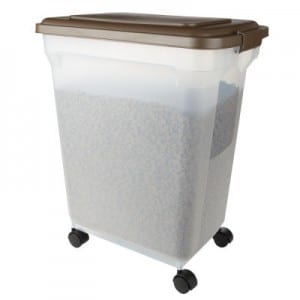 Another great project from Ana White! This food storage rack is perfect for drying and storing produce so it stays fresh and lasts longer. It would be an adorable addition to the kitchen right next to an island. Detailed tutorial is available on the website.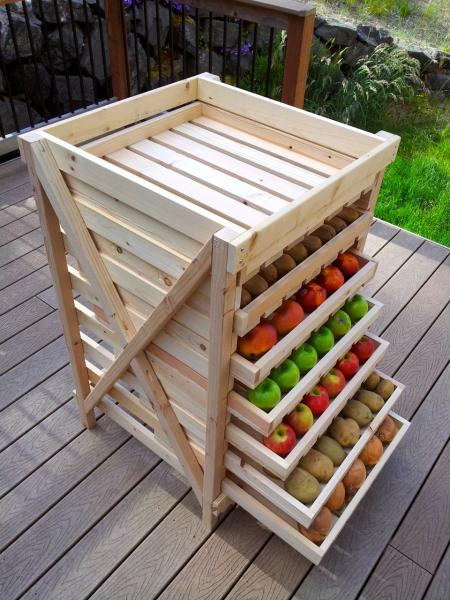 This mounted canned food storage/dispenser from Survive Hive is the ideal solution for food storage that allows you to see what cans you have and easily access them. No need to crick your neck or strain your back to get what you need! Follow link for tutorial.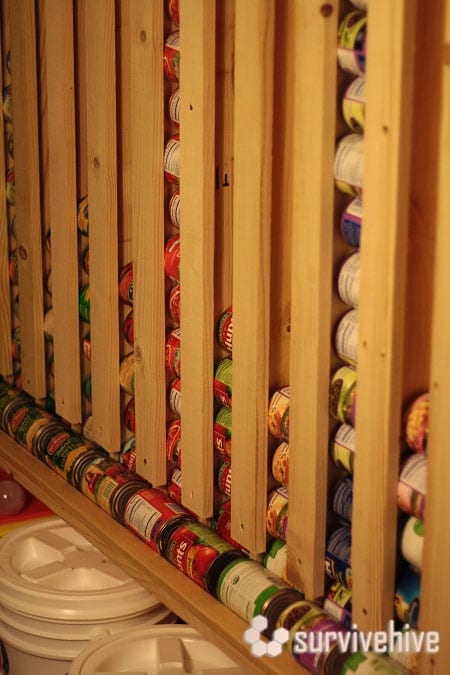 Decor Chick had this great idea for those hard to reach corners in the pantry. Put a Lazy Susan in those corners and after a quick spin those hard to reach crackers are at your fingertips.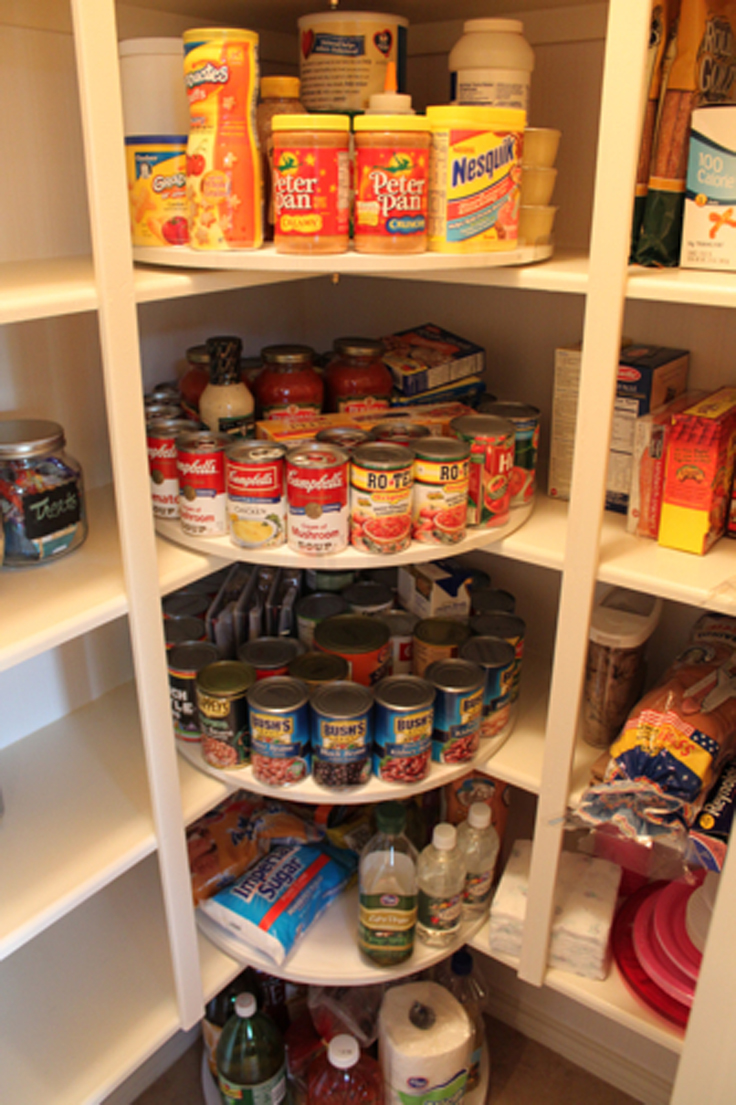 This idea found on My Love For Words shows how labeling things and putting them in their own containers can save you a LOT of space.
These guys on Kickstarter has an awesome idea for storing mason jars that you could easily do yourself.
Top Inspired has some really great ideas on how to optimize your storage. One of my favorites they found on Shanty 2 Chic was to put a spice rack on the inside of one of your kitchen cabinets. That way all your spices are easy to see, reach, and use.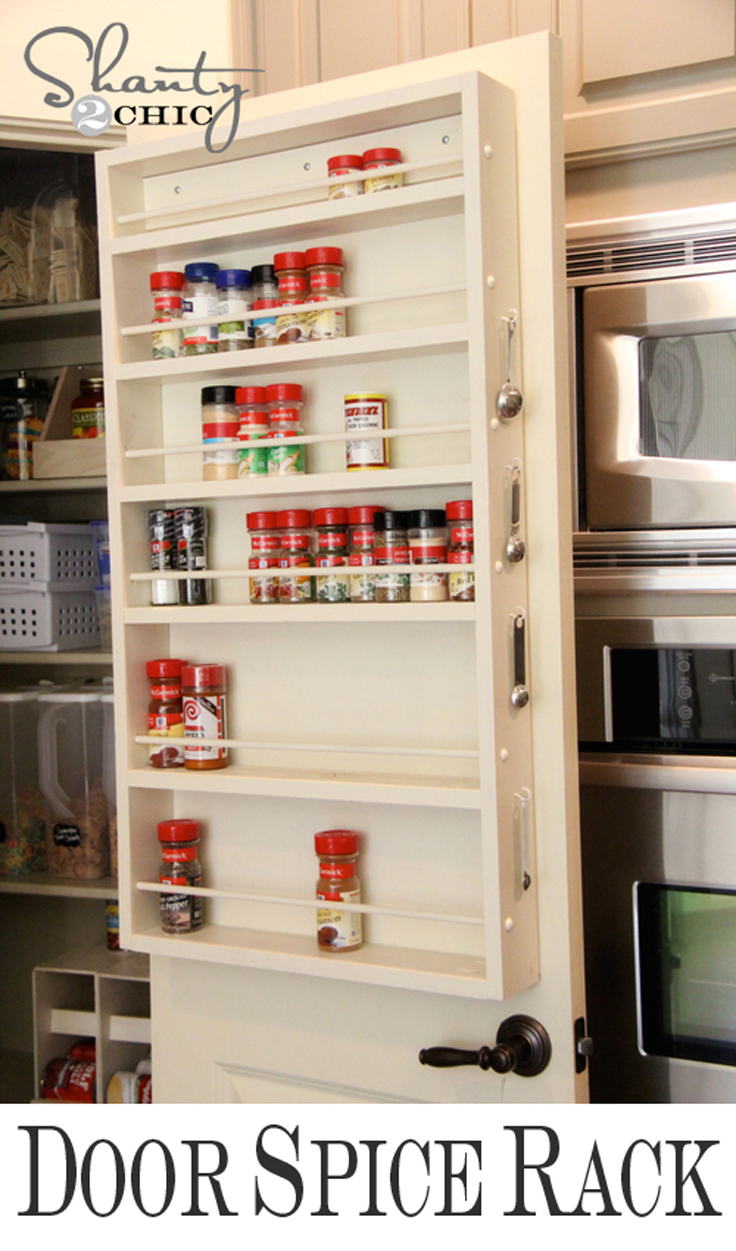 If you're into food storage, we're guessing you'll appreciate our article on easy camping hacks. Check it out!