Attention all book lovers! Get rid of the cluttery pile of books in your living room and get them organized in a beautiful way. Show off and easily access your collection using one of these fabulous DIY bookcase solutions! The ladder bookcase—find yourself a vintage ladder, slap some boards across the rungs and there you have it! So unique!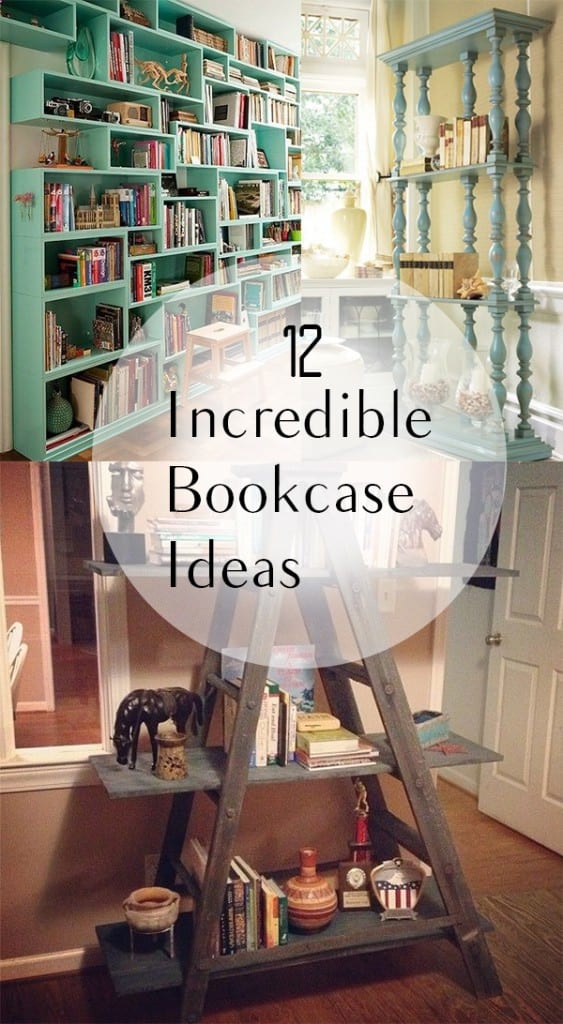 I love the idea of turning a ladder into a creative, fun bookcase for my kids. Seriously perfect idea for a playroom from Buzzfeed.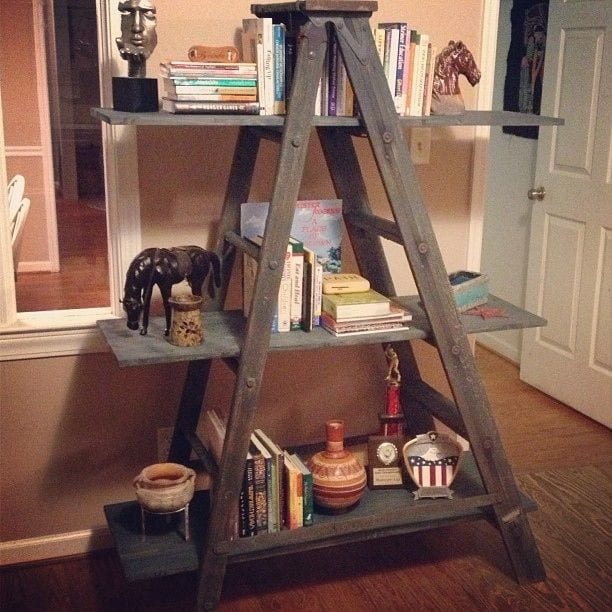 Turn a drab, plain bookcase into a beautiful place to keep your favorite stories with a fresh coat of paint and some funky wallpaper on the backdrop!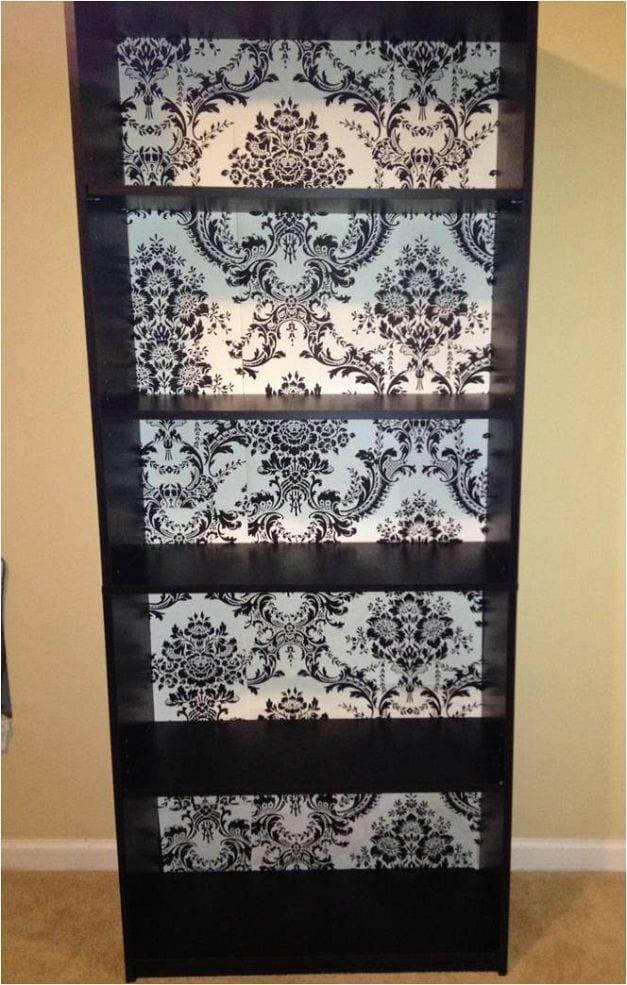 Stacks o' crates—I love the painted white look, but you could also leave them in all their rustic glory!
This fabulous bookshelf was updated by adding molding, baseboard, and some extra shelves. Makes for a beautifully elegant look from The Cabin.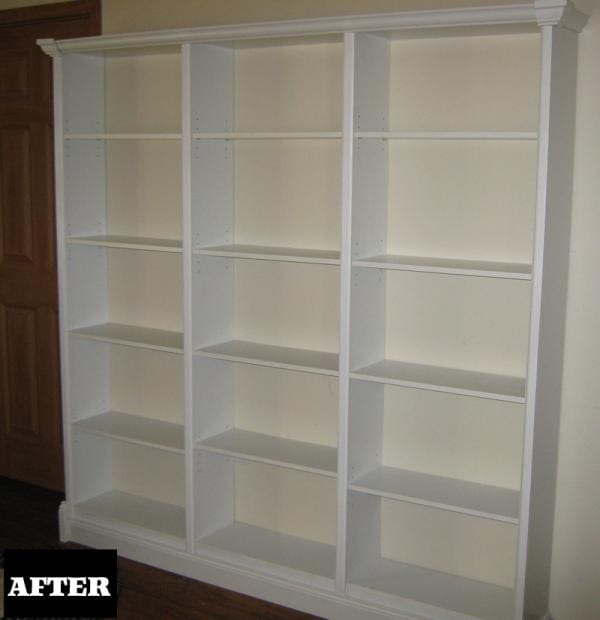 This basic bookshelf design was made from fence posts! A great basis to start with and potential to design it just the way you like!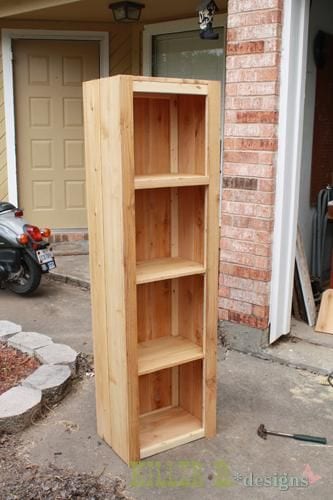 Love this naturalistic bookshelf! Simply paint some 2×4's and saw several branches to the size you want so they have flat, even ends. Attach to the shelves, and enjoy! A fun weekend project from The Decoist.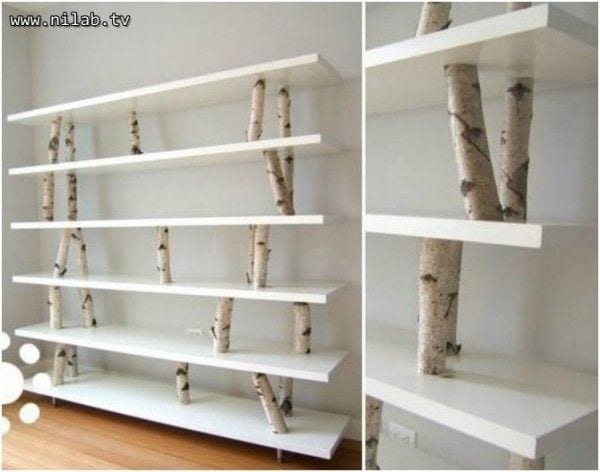 Attach spice racks or garden boxes to the sides of a dresser for a space-saving way to store kids' books! Brilliant idea from Planting Happiness.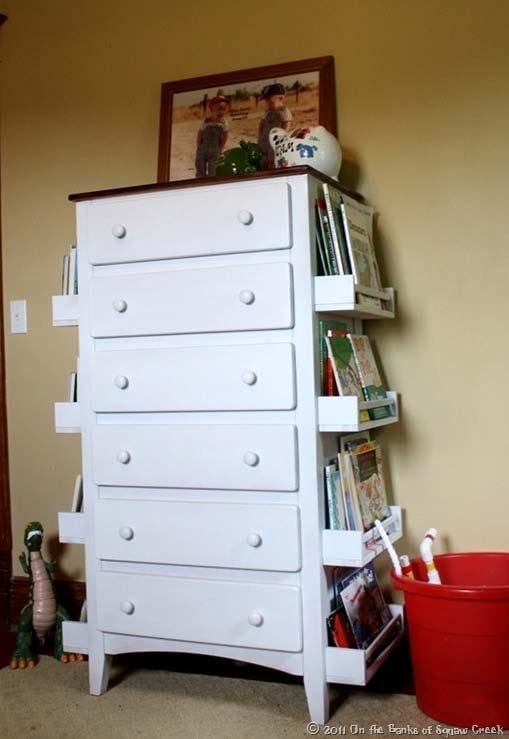 This lovely bookcase display was made from banister posts and a few wooden shelves. Painted to perfection for a beachy, quaint look.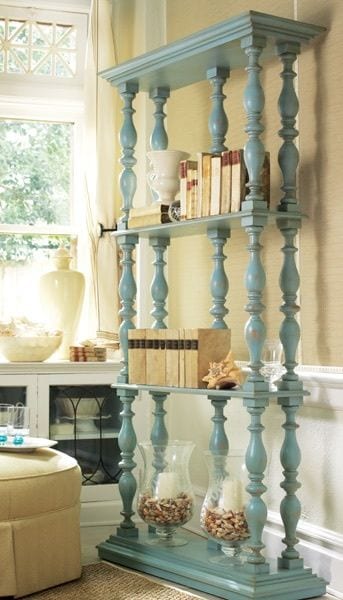 If you are short on space, convert the underside of your steps into a bookshelf!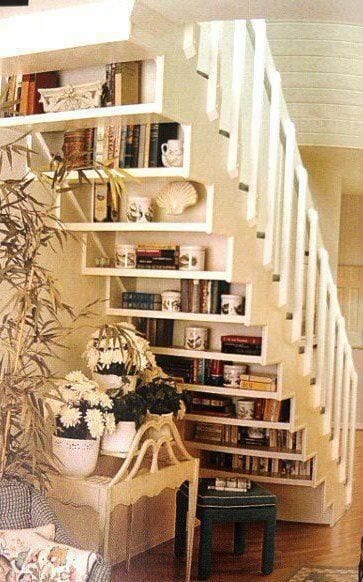 Tame the kitchen clutter! Add a bookshelf in your kitchen to control those cookbooks that seem to end up everywhere but where you need them! The Pragmatic Mom was spot on with this great idea.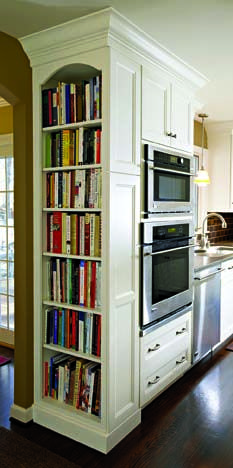 Paint Your Shelves. If you have your book organizing needs already under control, maybe try painting your book cases a fun color. I love the Tiffany Blue of these.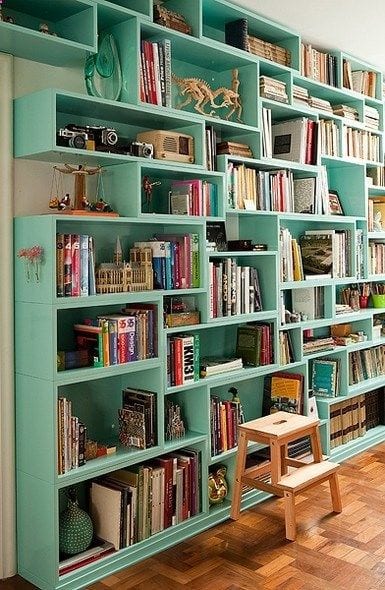 Another creative take on the bookcase under the stairs. You would definitely have to make sure Harry Potter was on your shelves! I want to try this Buzzfeed idea! I love books, and I love these ideas for showcasing my love of turning pages!