I love the look of a pretty backsplash. It really does wonders in regards to completing a space. But have you ever thought about creating kitchen backsplashes that doesn't use any tile at all? Believe it or not, it's possible. And they look incredible! Here are a few of my favorite DIY kitchen backsplashes that do not use tile.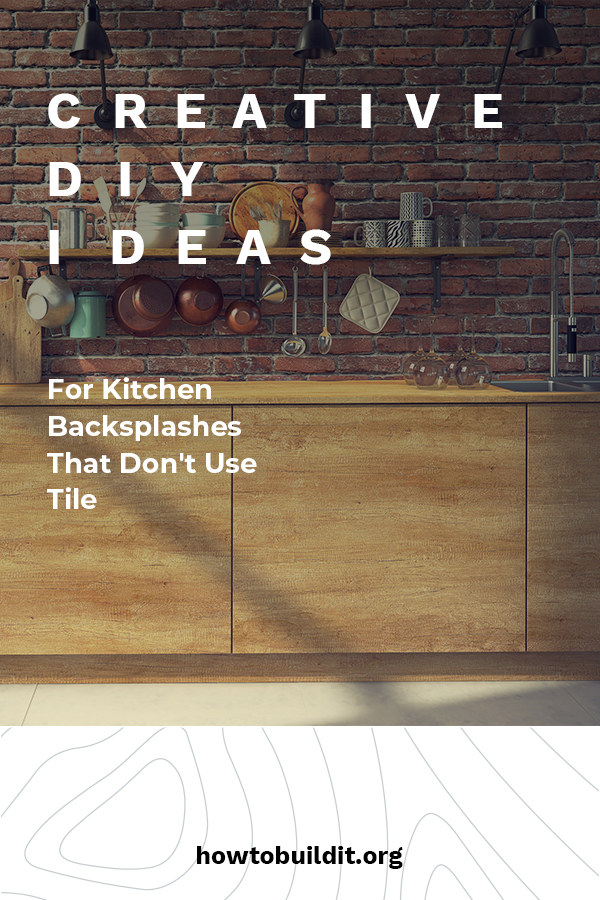 Creative DIY Ideas For Kitchen Backsplashes That Don't Use Tile
Masonry Brick
Love the industrial look? Dying to create it in your own home? There's no better way to do so than with a backsplash made from brick. What's better, is that you don't need to lay your own brick, either! You can create the look with peel and stick paper. It looks good enough to be the real thing, without all of the extra work!
Coins 
While this might be a pricey project, depending on the types of coins that are used, you can't go wrong with a flashy idea like this. Attach the coins with the same method that you would normal tile, and make sure that you leave little to no space between coins to create the look that you are going for. As I said, this is a potentially pricey project, but one that definitely is worthwhile!
Granite 
Instead of tiling your backsplash, why not use a single slab of granite, instead? Nothing says class and poise like a single piece of granite over your entire backsplash. Plus, because it is just one slab, you won't have to spend tons of time and labor grouting individual pieces. Doesn't this just look chic?
Stones or Pebbles
If you like something that is a little more natural-looking, create a backsplash out of stones, pebbles, or river rock. This also adds a great little bit of texture to your kitchen and looks incredible when paired with natural hues like browns, greens, or tans.
Wallpaper
Forget grouting tile, attaching pebbles or coins! Why not just wallpaper yourself a cool backsplash instead? You can pick the pattern and look that you want, just make sure to apply some kind of protective coating to protect your backsplash against water or grease spray.