When moving into our home a few years ago, one of my least favorite parts of our new spaces were the bedroom doors. Fortunately, this provided a relatively easy fix! To give them a little more life, I tried bedroom door painting. Painting the bedroom doors provided a super easy fix. It was great to see how much this alone brightened up my space. If this project interests you, keep reading for some great bedroom door painting ideas.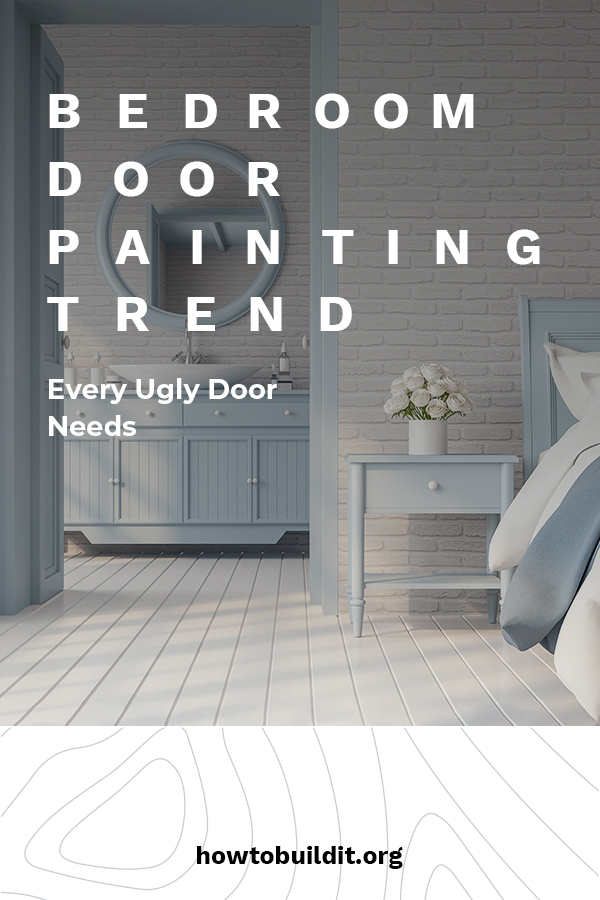 Bedroom Door Painting Color 
Though you can definitely make your bedroom doors as bright and as bold as you see fit, I find it best to stick with brighter shades of neutral tones. If that makes sense. Dark chocolate browns, greens, and tans add depth to any space. And if you are trying to brighten things up to make them look a little airier, I recommend going with pretty shades like light grey, blue, or even lavenders. It's all dependent on the overall look you are trying to achieve.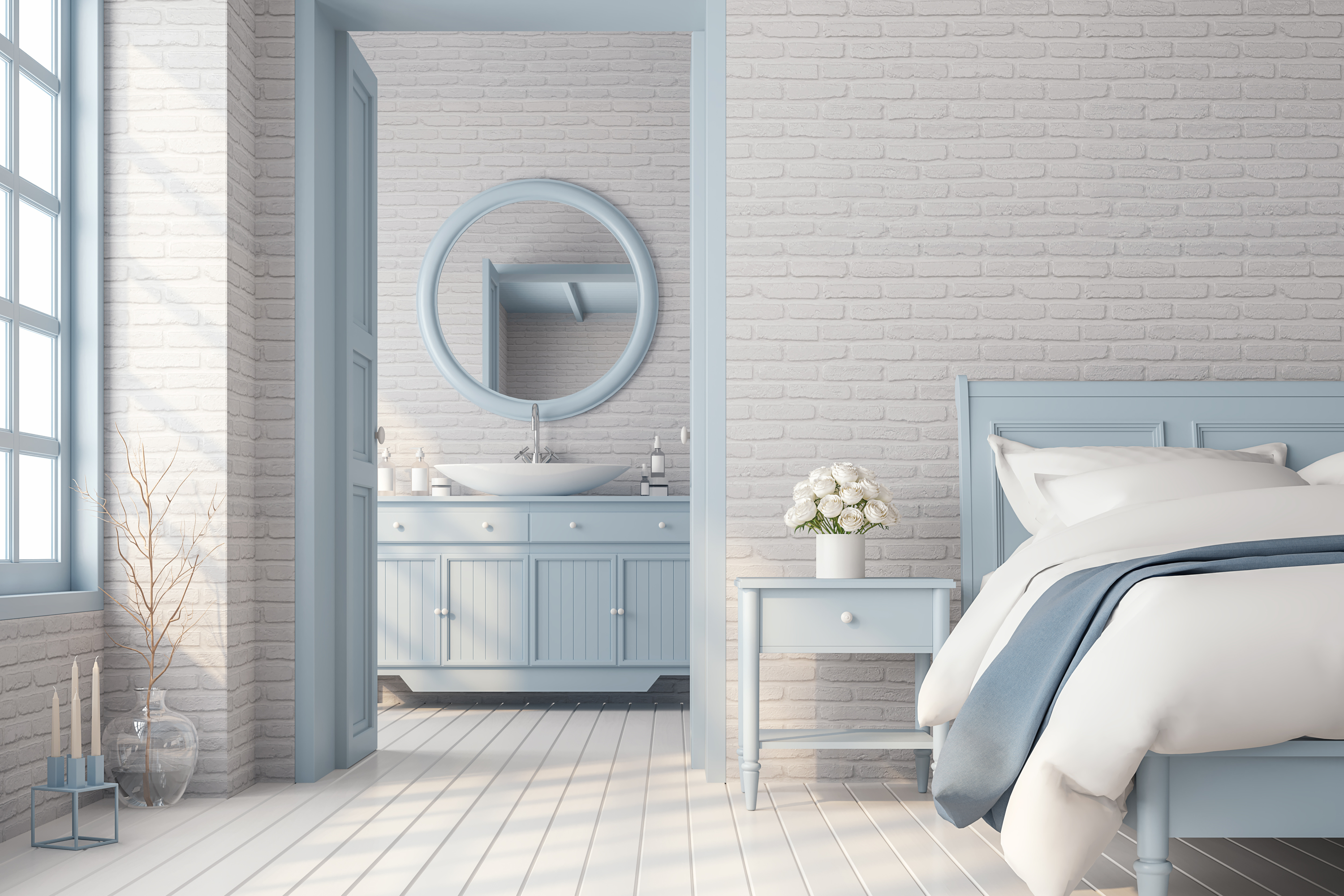 Bedroom Door Painting Ideas
If one color isn't dramatic enough for you, why not paint your bedroom door in a pattern of some sort? I've seen DIYers pick Chevron patterns, stripes, and even polka dots. Additionally, I saw a great idea on Pinterest (see the image below!) of a DIYer who "halved" her door in diagonal blocks of color. Or, you could paint the entire thing in a shade of yellow. It's totally up to you! These are unique bedroom door painting ideas, am I right?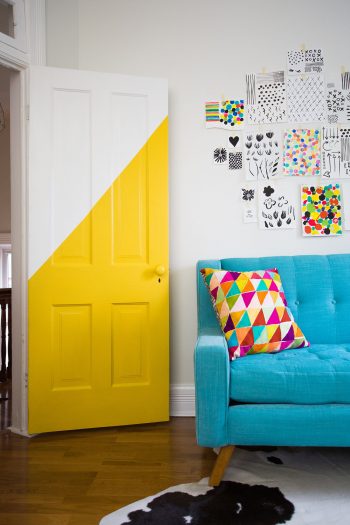 Bedroom Door Painting DIY 
If you have a great idea and are ready to tackle this project, follow the easy tutorial below.
-Screwdriver (to remove the door from the frame) 
Step One: Remove the door from the frame, and give it a thorough sanding. You will want the surface to be completely clean when you go to paint it. 
Step Two: Now that sanding is complete, begin by painting the inside edge of the door, working your way to the outside edges as you progress. Do not paint the flat part of the door yet. Make sure that you do not overload your brush with too much paint, it is extremely noticeable on a door like this. 
Step Three: Now that the outside edges are complete, load your paint roller up and get to work on the flat part of your door. Use quick strokes so that the paint does not run or clump up. 
Step Four: After the first coat of paint has been applied (and dried) give the door a quick sanding and then another quick coat of paint. Easy enough, right?