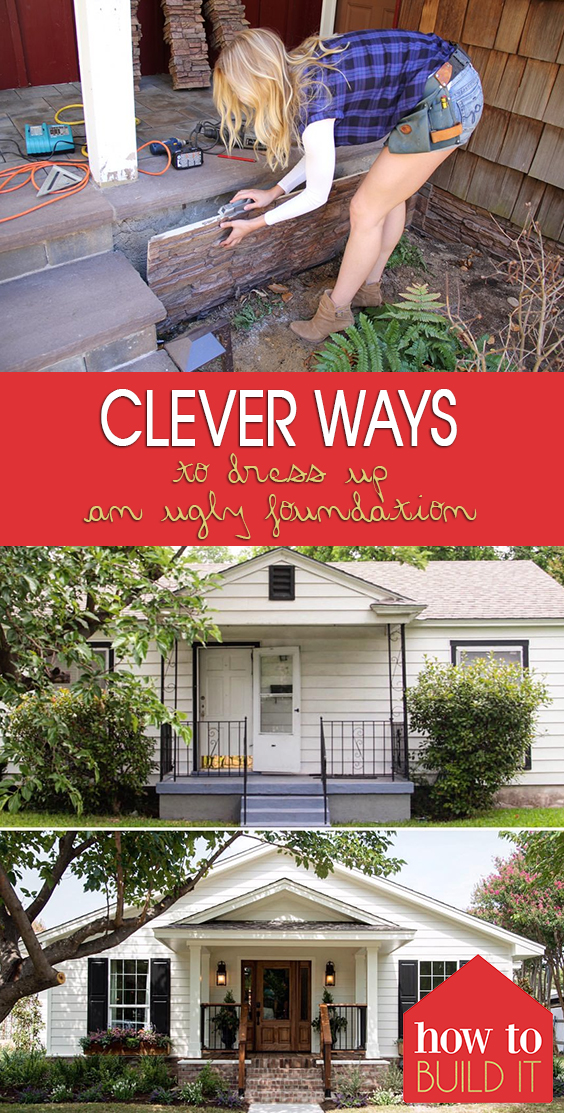 Don't let an unsightly, visible home foundation scare you away from a perfectly good home. Use your imagination and picture the potential! If you've been looking for ways to dress up some cinder blocks, we have 8 ideas for you.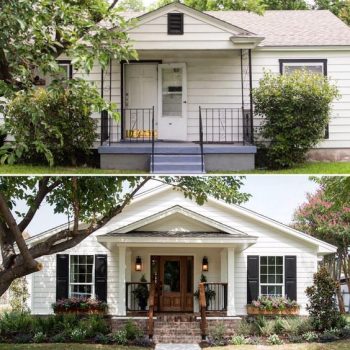 1. Paint It
You'll need a durable, outdoor paint for this job. Not any old latex will do. Try something like BEHR Masonry, Stucco & Brick Paint – Satin from Home Depot.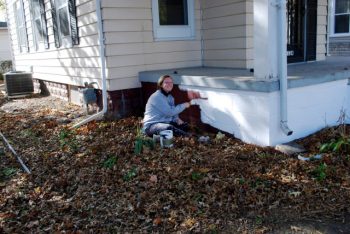 2. Stacked Stone Veneer Panels
This might not be a supremely cheap way to go, but it's durable and efficient.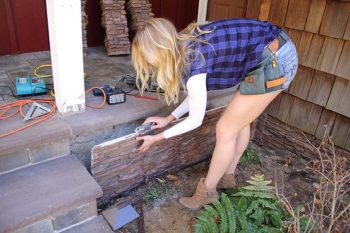 3. Flower Beds and Hedges
Another great way to cover up your homes hideous foundation is by planting around the perimeter. Hydrangeas, hedges, and vines all do a great job of masking a cement foundation and adding a beautiful effect to your landscaping.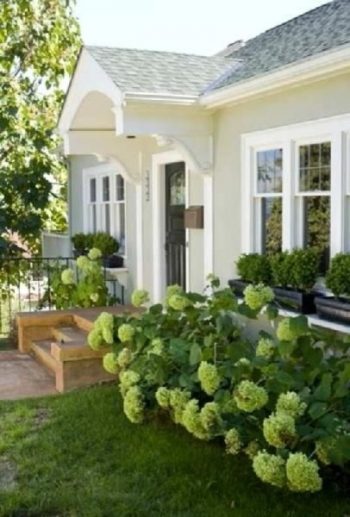 4. Lattice
You can also cover the foundation with lattice. Whether you paint it, over-grow the lattice with plants, or just leave it bare, it adds a warm, country feel to the home that doesn't come with cold cement.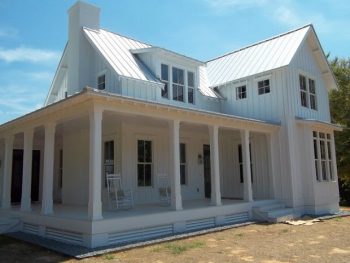 5. Brick
Brick comes in all types of colors and textures. It's another great way to dress up your boring foundation.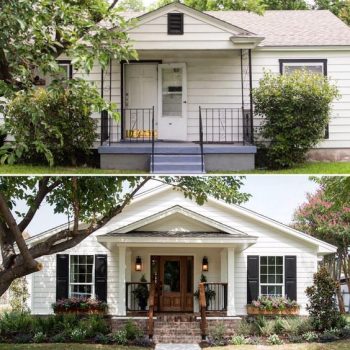 6. Wrap It In Pebbles
Contain the mess by wrapping it in round river rocks. The river rocks bury shallow foundations and act as an attractive defense against weeds that creep up along your home.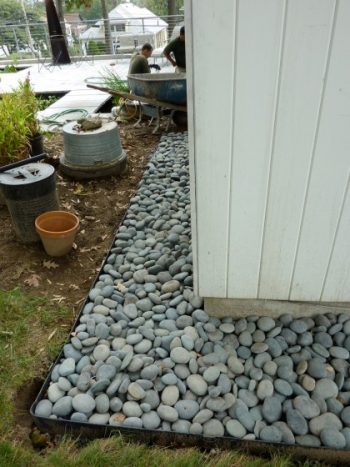 7. Deck Skirt
You can cover gaps between decks, or your home and the ground with a deck skirt. These are easy to install and also offer functional storage space.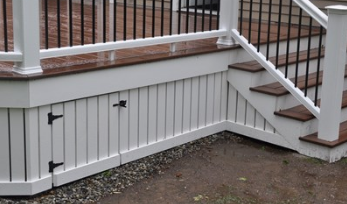 8. Metal Sheeting
Interested in a rustic looking home? Metal sheeting adds great color and texture to the foundation and can be easily installed.
Interested in covering up your ugly foundation? I got the inspiration for this article from the following resources:
https://newlywoodwards.com/2015/07/my-5-favorite-paint-colors-behr-diy-experts.html
https://www.fauxpanels.com/norwich-stone/styles-colorado-stacked-stone.php
https://www.houzz.com/discussions/3052600/help-me-beautify-or-remove-my-front-yew-foundation-hedge
http://themustardseedfamily.blogspot.com/2013_04_01_archive.html
https://www.pinterest.com/pin/AQ3KGkKvp0ngxL_E3SafKE31oPTOI0qAiIVTgYDob3Hs3yefI9dOXio/
http://www.mymodremod.com/?tag=concrete
https://www.decks.com/how-to/703/deck-skirting-and-fascia
https://www.pinterest.com/pin/102879172721611137/