I think we can all agree that there are not many things more frustrating than trying to get a specific pot or pan from the back of a cluttered cupboard, let alone trying to locate the right lid! Ease your frustrations with one of these DIY solutions you can easily install in your home over the weekend. Enjoy!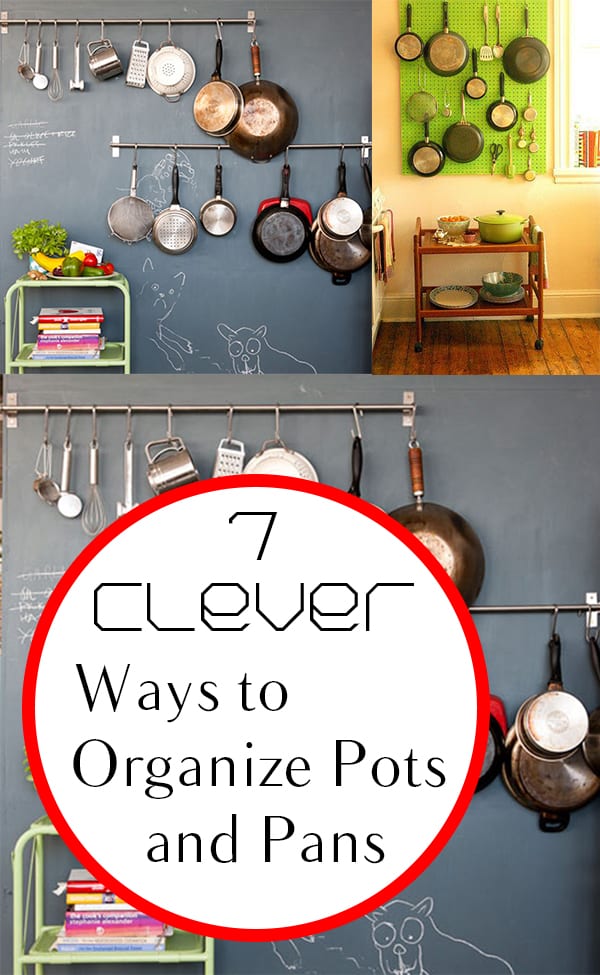 Paint a pegboard a cute color, install some hooks, and hang your pots and pans for easy access and unique decorating! Source
Install a pull-away cupboard drawer that is MADE for pots and pans—pots on bottom and lids on top, love it! Source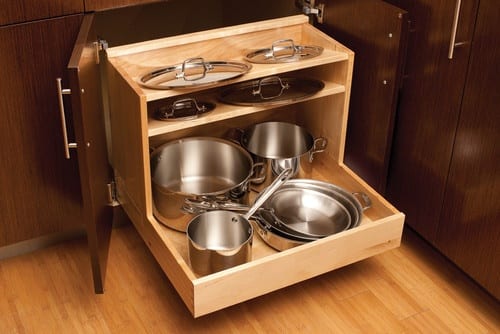 Install 3M adhesive hooks to the inside of the cupboard door to store lids. Source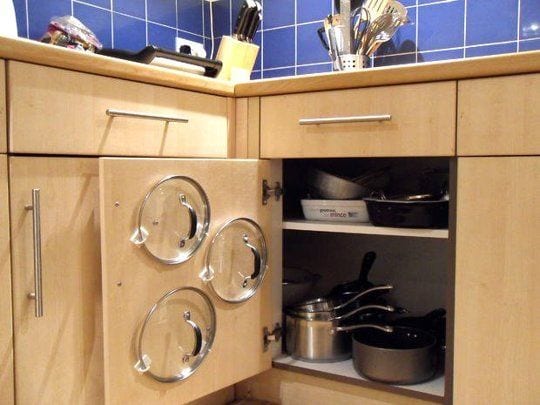 Install towel hangers on the inside of a pantry door for storing lids.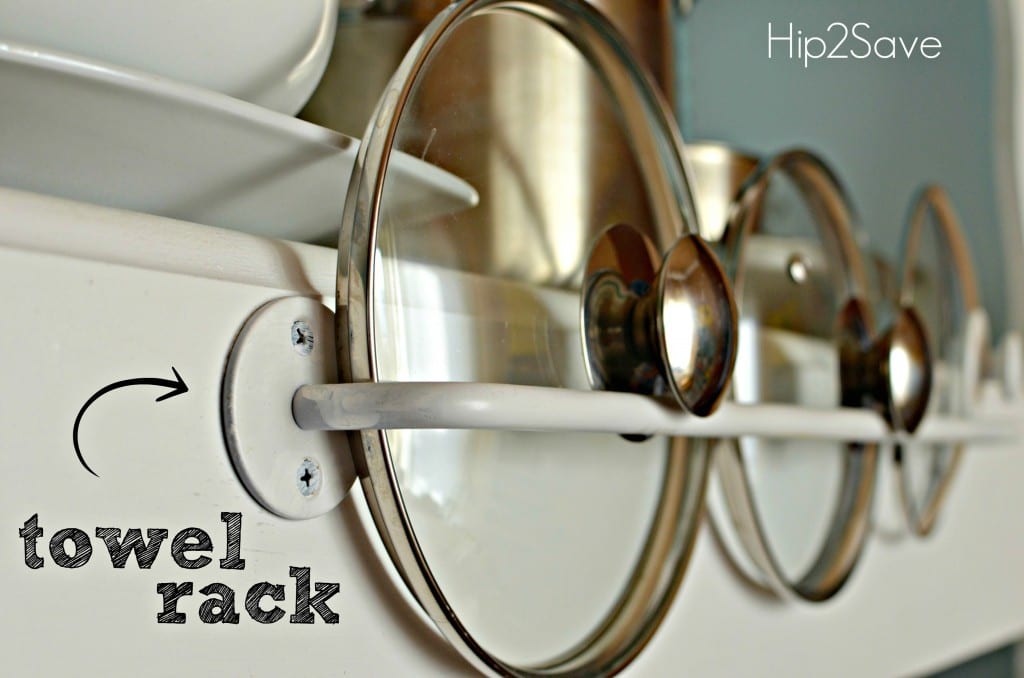 Image from Hip 2 Save
Install a curtain rod on the wall and use shower curtain hooks to hang your pots and pans.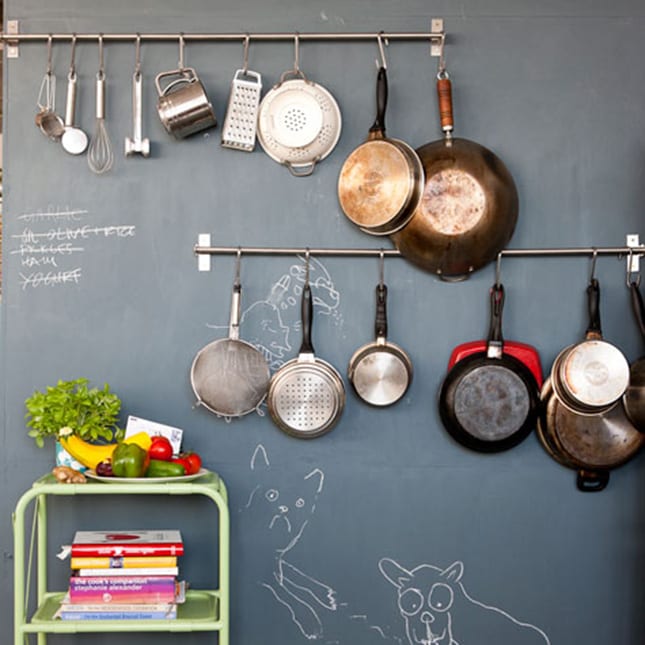 Image from Brit and Co.
These Glideware pot/pan hangers are a genius storage solution! Easy pull out and push in, hidden away so they don't clutter the look of your kitchen.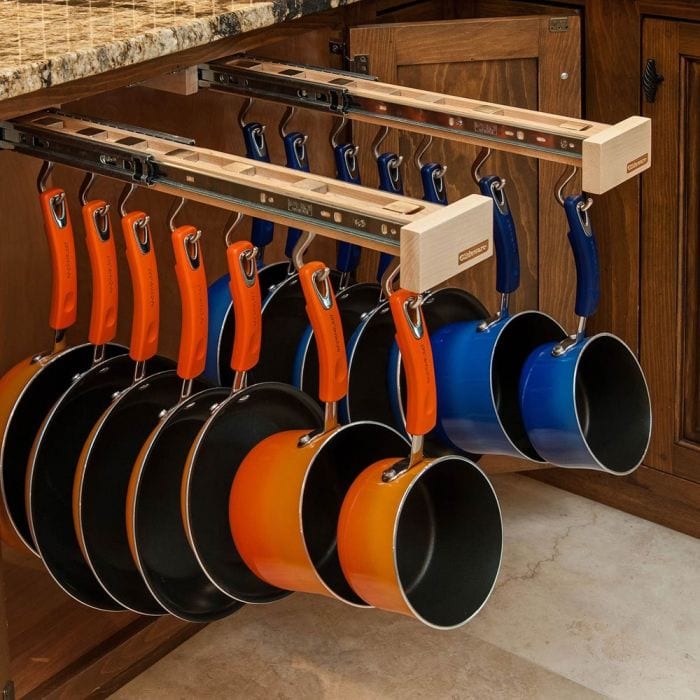 You've heard of a mug tree, right? Introducing the POT/PAN TREE! Brilliant, simply brilliant. Great idea from Indulgy.