Start saving those empty cans because there is so much you can do with them! Check out a few of our favorite project ideas:

1. Tin Can Lanterns.
Perfect romantic lighting for indoor or outdoor parties.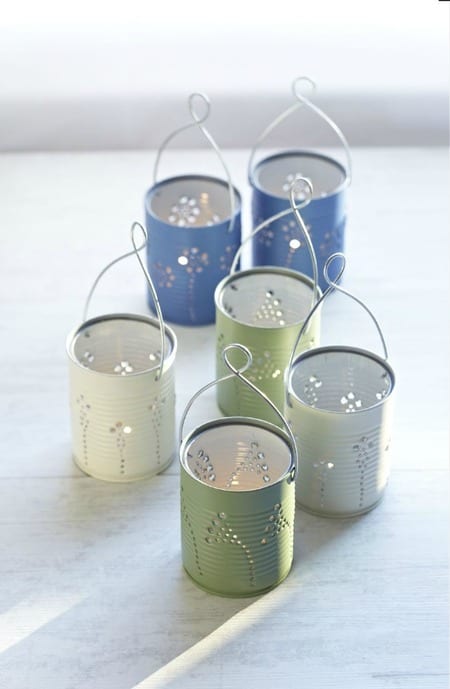 2. Can Caddy Central.
Decorate several cans of various sizes and group them together to create one area for storing office, craft, or even beauty supplies.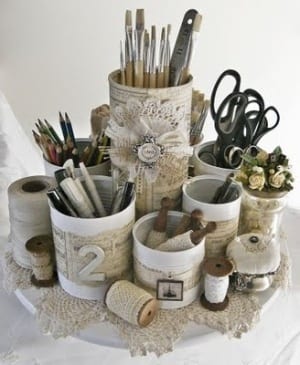 3. Towel Holders.
Wrap extra-large tin cans in pretty paper and mount to the wall to create adorable AND practical towel holders.
4. Christmas Tree.
How cute is this? This would be a great holiday decoration to adorn a table top or shelf.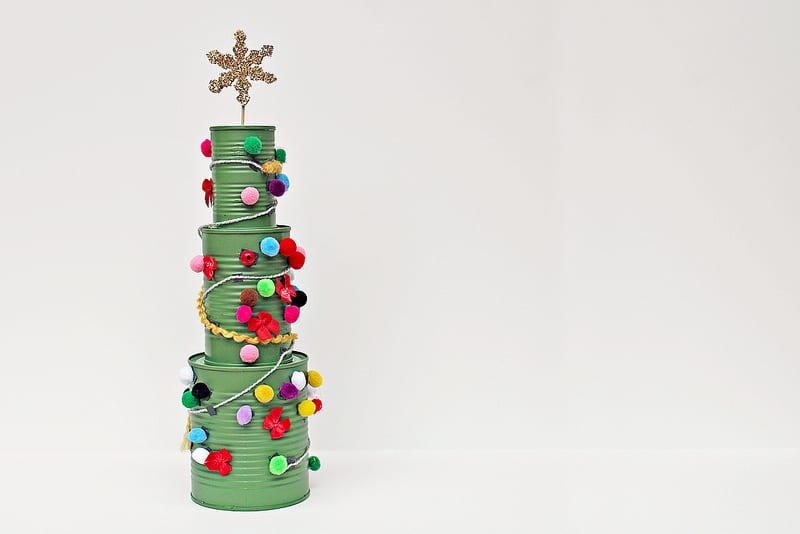 5. Lamp.
You can find this fabulous item on Etsy or try and make your own!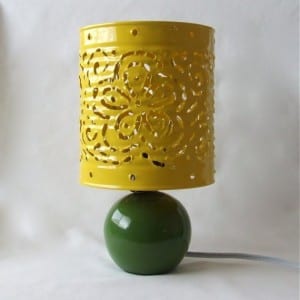 6. Mosaic Containers.
These are awesome! Get the full tutorial here.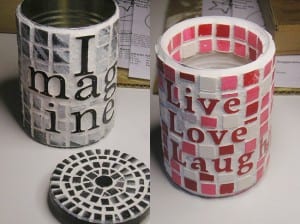 7. Redneck Mugs.
Love these! I think they'd be fun to use while camping.
8. Bongo Drums.
Here's a fun one for the kids!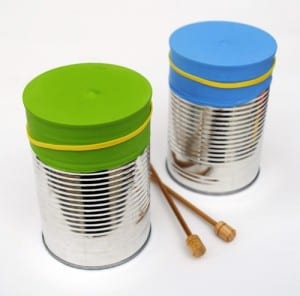 9. Bowling Game.
Another one for the kiddos! They will enjoy decorating the cans and playing the game!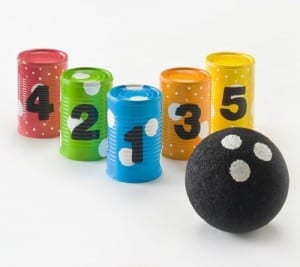 10. Wreath.
You could decorate the cans to fit any holiday or occasion!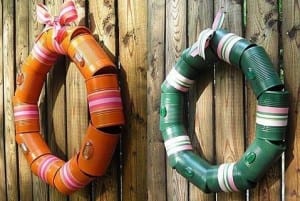 11. Snowman.
Another holiday décor item—this adorable Mr. Snowman!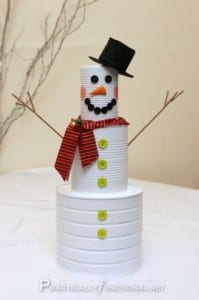 12. Stilts.
I totally made this as a kid and loved them! A simple craft that your kids will love playing with! (And much safer than regular stilts, I might add).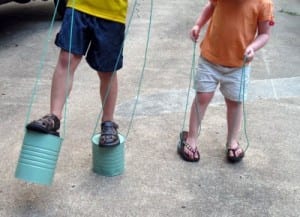 13. Wall Decor
Green Upgrader has an easy tutorial for how to use old tin cans as a wall organizer, or just some rustic decor.
14. Hanging Herb Garden. 
This would be the perfect accent to a blank cabinet wall by the sink in the kitchen. It looks awesome, and saves you money by growing your own herbs! Go to The Micro Gardener for the full tutorial.
15. Utensil Stand
If you're like my family, we always have people over and need plastic utensils. Here's a tin can upcycle that is sooo much cheaper than buying something at the store, and 100% more customizable!