I love lace. I'm amazed at the many ways it can be used in crafts! Take a look at some of my fave ideas: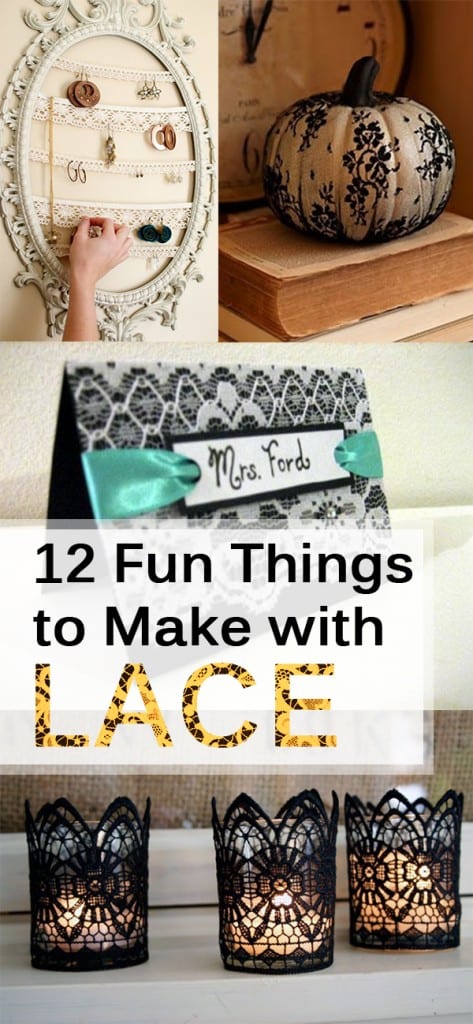 Lace Doily Canvas Wall Art
Simply lay out lace doilies on a canvas, spray paint over the whole thing, and carefully remove the doilies! Beautiful wall art!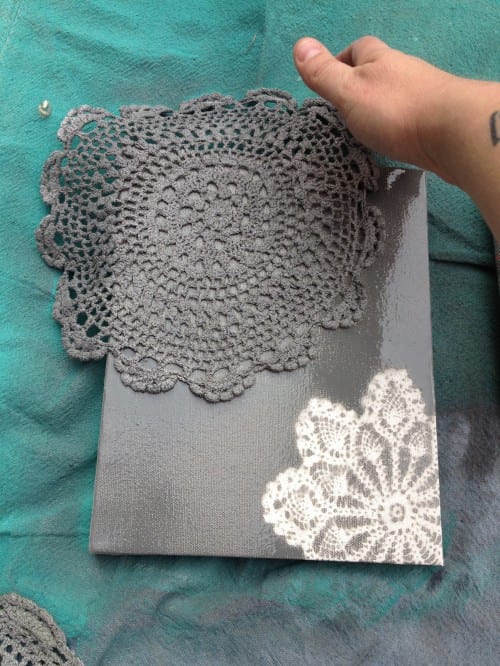 Lace Doily Bunting.
I never get tired of buntings, and this one is especially fun and unique! I love the variety of doilies used and the diversity that it provides!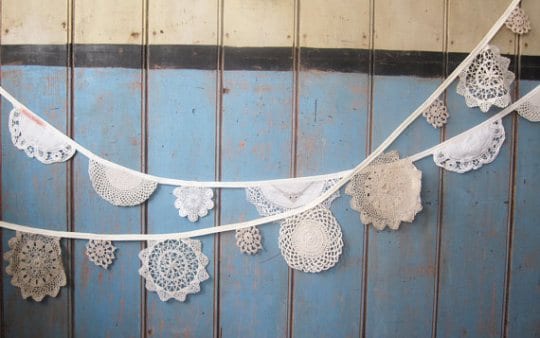 Lace Lamp.
Love this one! Use a large, round white balloon to create the shape for this delicate lamp. Then you just cover it with mod podge so that it hardens into shape. Lastly, you can pop the balloon and stick the lamp inside of it!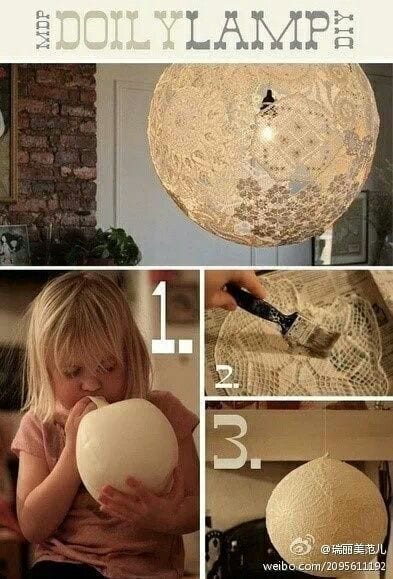 Stocking Pumpkin.
This white pumpkin was covered with a lace black stocking—creates a gorgeous pattern that would be difficult to paint or draw on! You can use any color of lace and any color of pumpkin, just make it look great!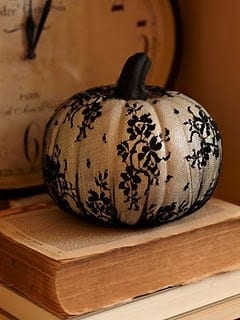 Lace Accent Jeans.
How cute is this? And the best part is it would take minimal sewing skills! It's great for any season, too, whether it's summer or winter!

Lace Pillow Accents.
Dress up some boring pillows with a lace pillow case or frilly lace edges. You can spruce up just one of the main pillows or, if you have the time and skill, you can decorate all of them!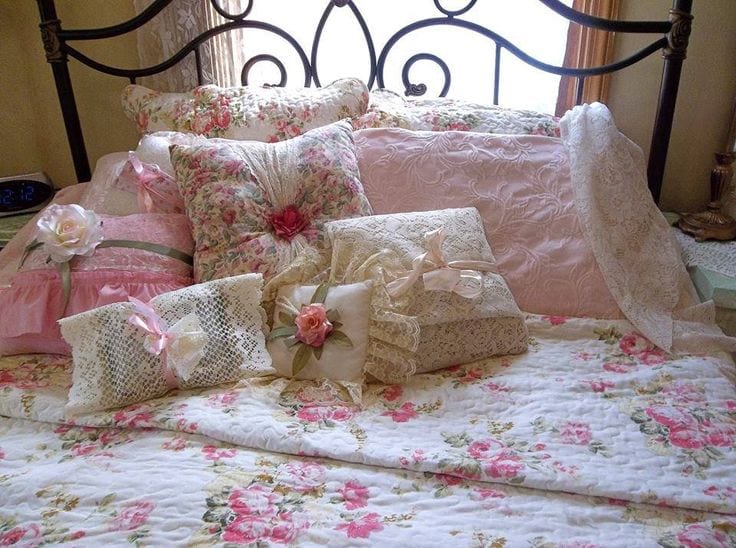 Jewelry Organizer.
This idea is both adorable and practical! Make your earrings easily accessible! There are tons of ways to do this idea, but the empty frame is such an awesome touch.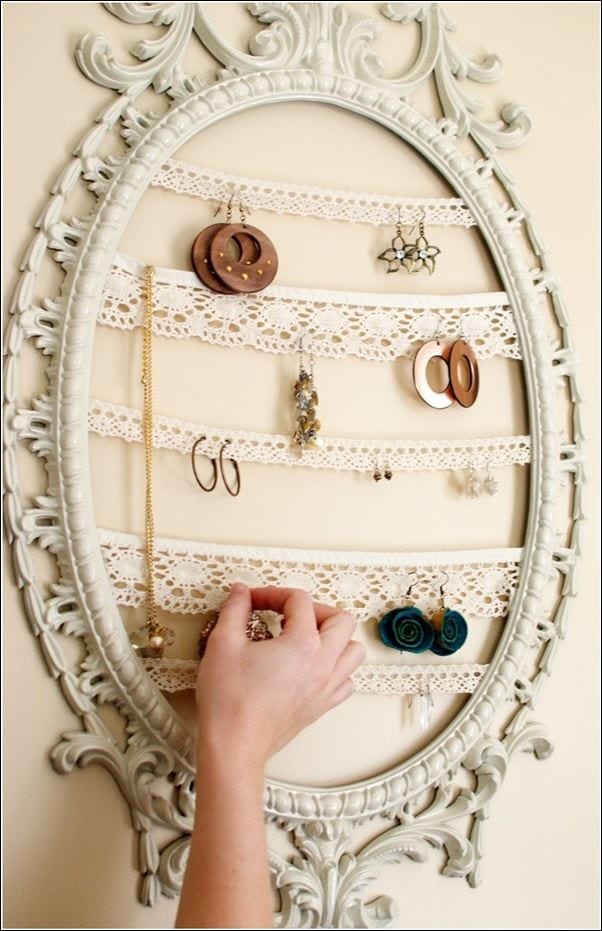 Easy Dressed-Up Card.
Glue a piece of lace to a plain paper to create a gorgeous greeting card! You can seriously just take a nicely folded piece of card stock paper, add a few touches, and you're good to go!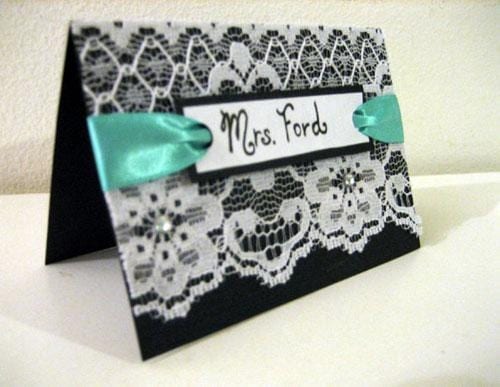 Decorate a Dress.
Use a few pieces of lace to take a plain dress and make it look awesome! You can actually do this with any kind of clothes, really (like the jeans above), just have fun and make it look nice!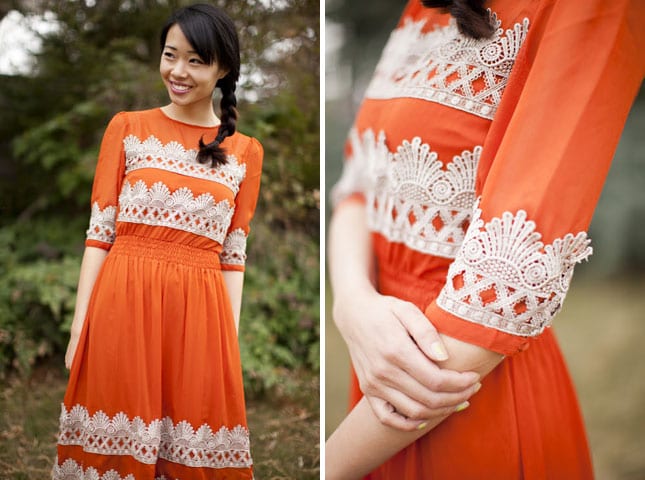 Lace Tape.
This idea will help you spruce everything else up with lace! Make some homemade lace tape quickly and easily and then use it however and whenever you want!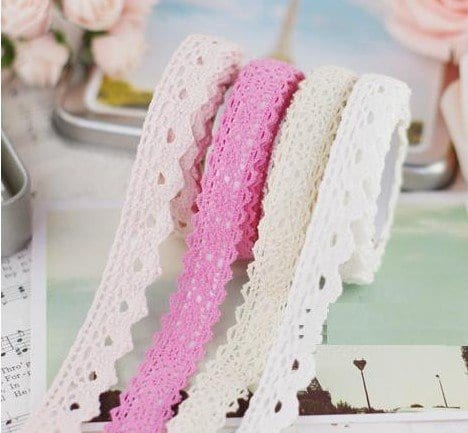 Lace Votives.
This things are so awesome, and they can really make your house or deck look GREAT! While black lace really pulls out the gothic feel, you can use any color of lace to make these.
Lace Tiles.
These tiles are great decorations by themselves, but add a little lace and they'll be so much better! Add different designs, styles,colors, and sizes and you have a quick and easy lace decoration!