Getting back into the routine of school can be a frustrating transition after a summer of playing. But putting together a homework station for your kids can help motivate them to do what they need to. By organizing all the things they need for school work, they'll be super super prepared for any assignments!
I love this idea from The Cottage Market of turning a bookcase into a double desk. There's lots of storage, and you don't have to worry about your kiddos distracting each other!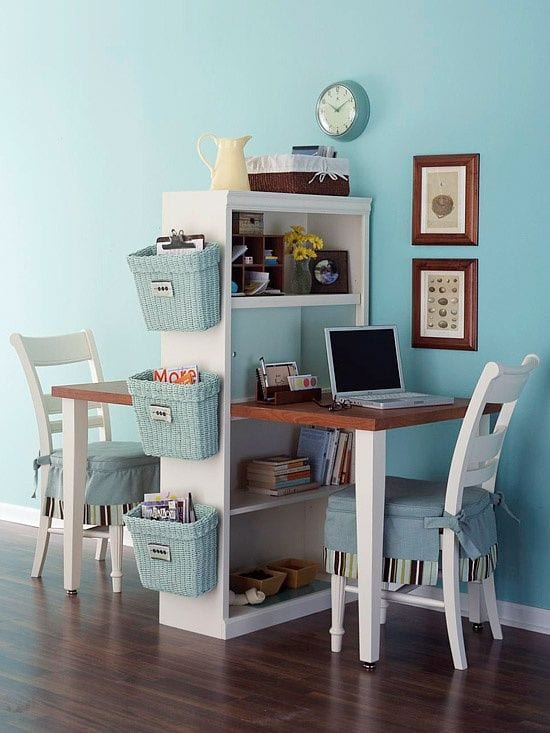 Clean & Scentsible posted a lot of great ideas for organizing a workspace for you child. I especially love these individual storage containers that help keep everything in its place.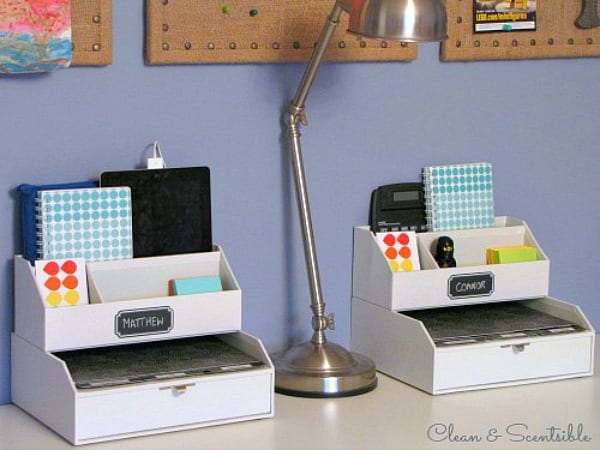 Honey We're Home turned a corner of a bedroom into a perfect homework nook. A strong lamp, hanging calendar, and large workspace are musts for your child's work area.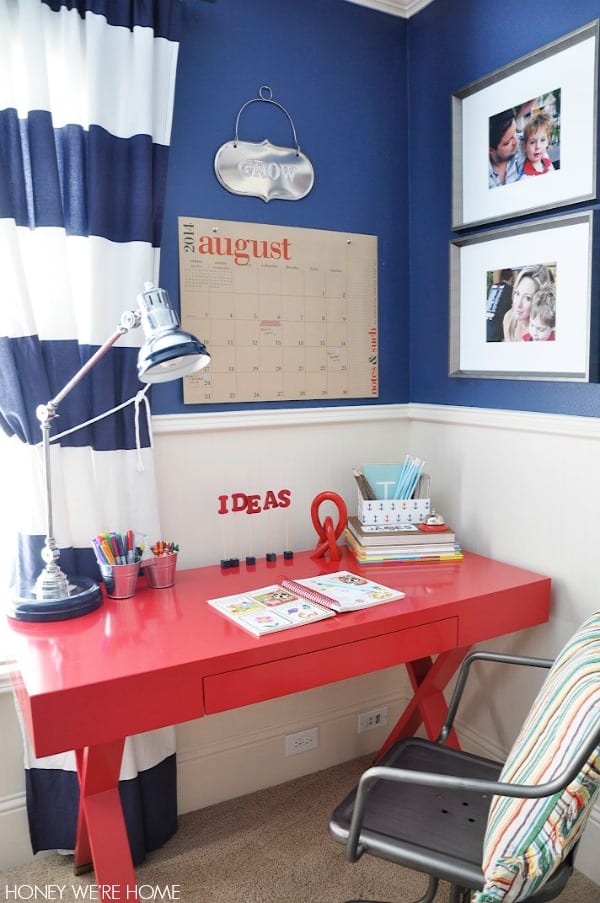 Decor Pad posted this homework station that's perfect for a few siblings. I love how they utilized a narrow space and turned it into the perfect work space for getting school assignments finished!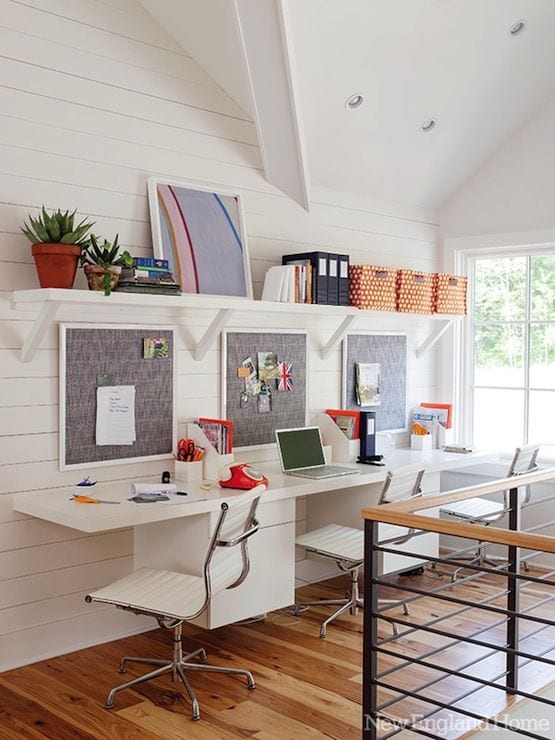 This Old House posted this adorable hanging desk thats perfect for a home that's limited in space. Another bonus is that you can close up the desk and forget about the mess that's inside.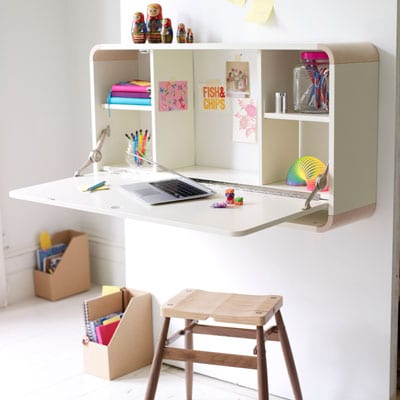 These bookshelves from Ikea make the perfect reading nook and storage area. Your kids might actually enjoy reading if they have an area this comfy and cozy to read in.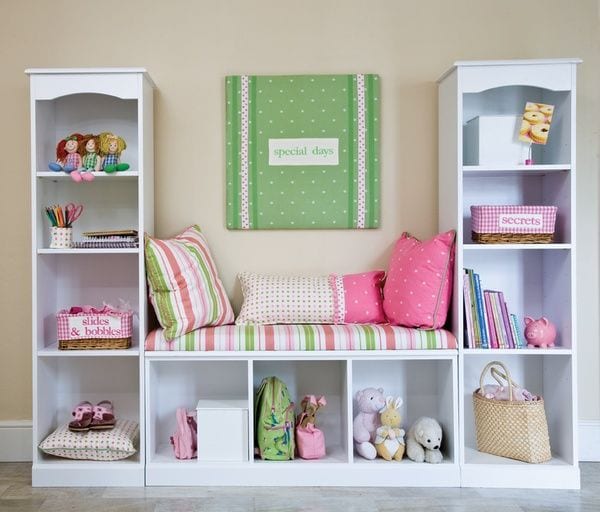 Classy Clutter decorated this homework workstation with vintage desks and an adorable chalkboard. Vintage finds are a great way to add personality and color to an otherwise boring work area.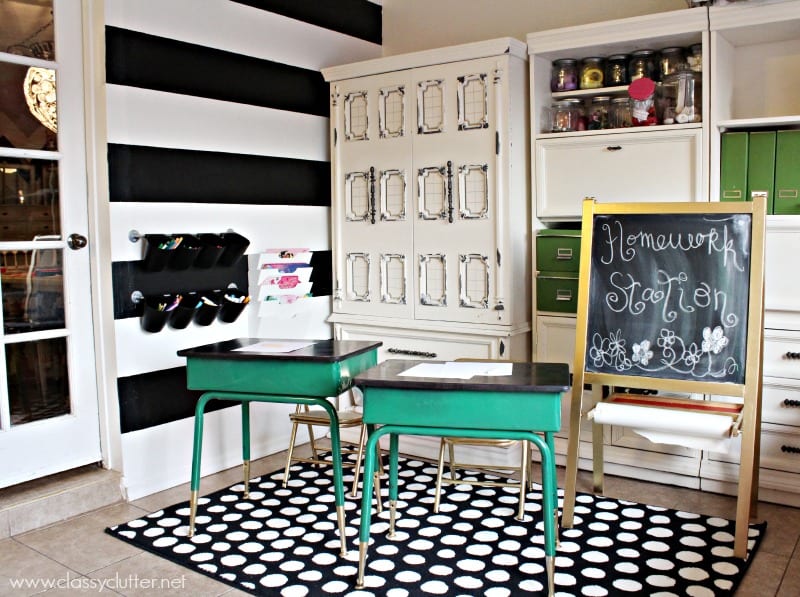 This turning shelf from eHow is the perfect way to store school supplies and books in a corner nook. Throw a bean bag chair and a small table in the corner and you've got the ideal homework station.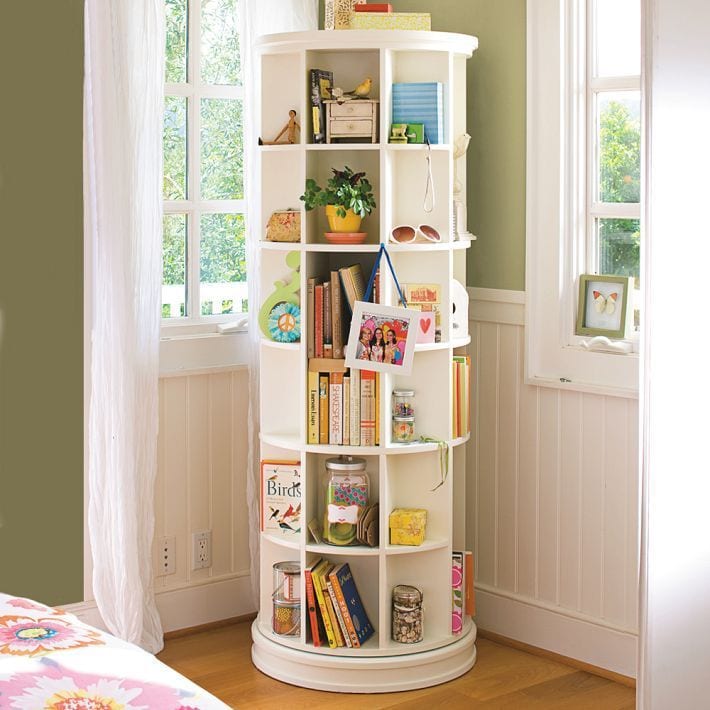 If you're tight on space, this homework area from Kid Space Stuff would be perfect for you! By lifting your kid's bed up, you open up plenty of space for the ultimate homework nook.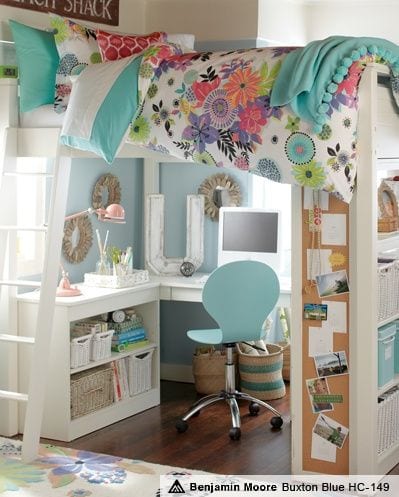 Teaching Literacy posted this bright & lovely homework space that does a great job of utilizing space. If you've got an unused corner in your home, consider adding shelved and a desk!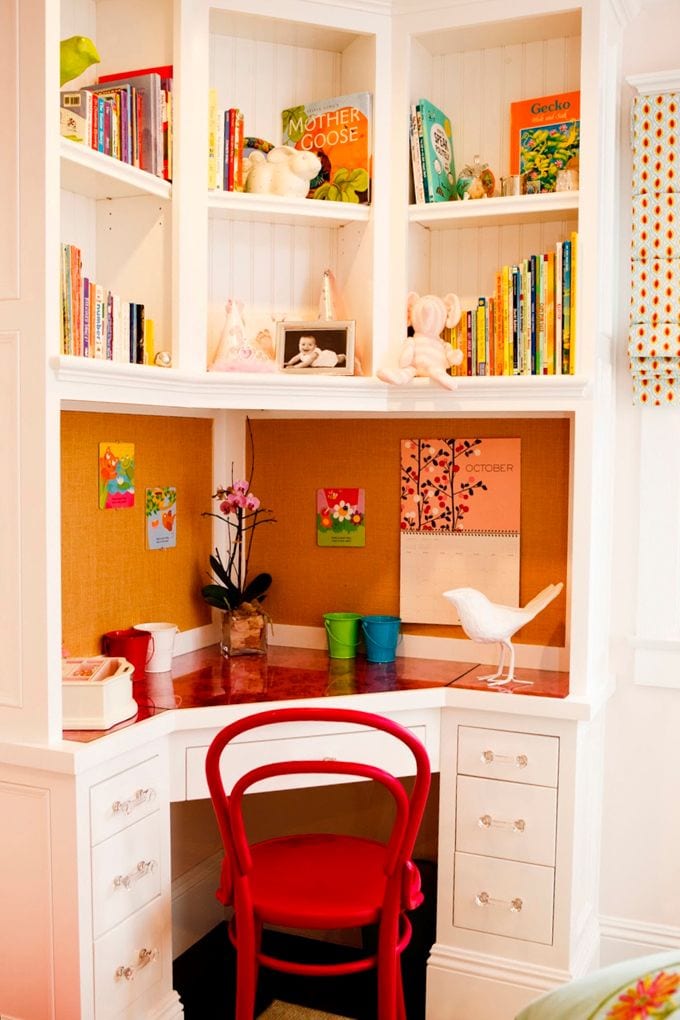 I love this tree shelf from Handmade Charlotte. It's the perfect start to an adorable homework station. Just add a couple bean bags and you've got a cozy reading nook for your kids!