If you're anything like me, one or two wreaths a year just gets boring. Here are some great ideas for your front door that will make you happy every time you come home.

Frames
What a simply beautiful way to add a pop of color to your door. You can make it even better with added decorations like bows, ribbon, or a welcome sign!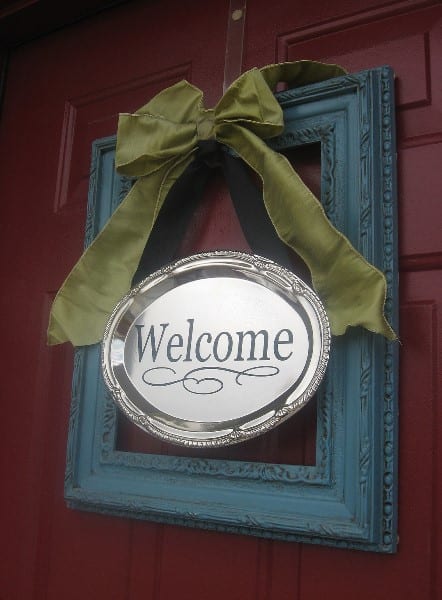 Chalkboard
I love the idea of painting a chalkboard with my house numbers on it! It's a great decoration and also makes it incredibly easy for people to find your home and address!
Rustic Charm
This is a gorgeous twist to a "normal" wreath. All it's made out of is mason jar lids and a great burlap bow. This kind of wreath is super easy to put together and looks great at any time of the year.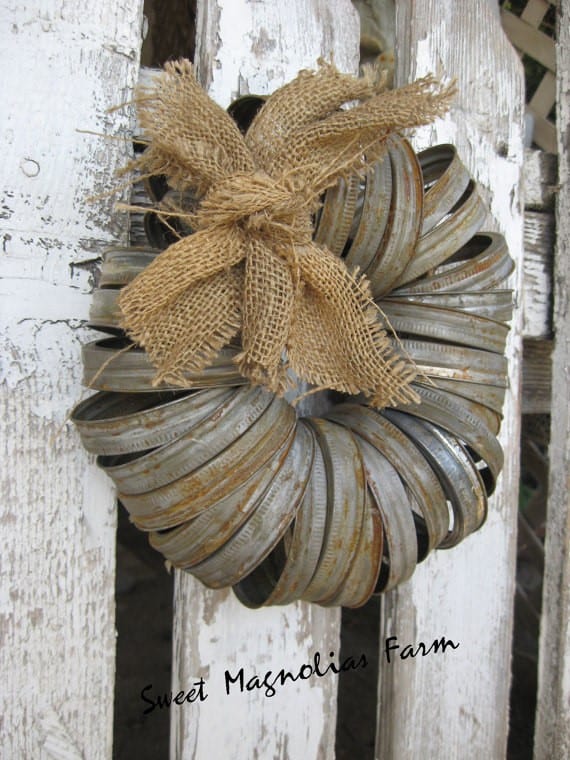 Monogram
I love the bright colors and how BIG the monogram is. You can make this out of any material, paint it any color, and make it any size. Pretty much it's as unique and one-of-a-kind as your family!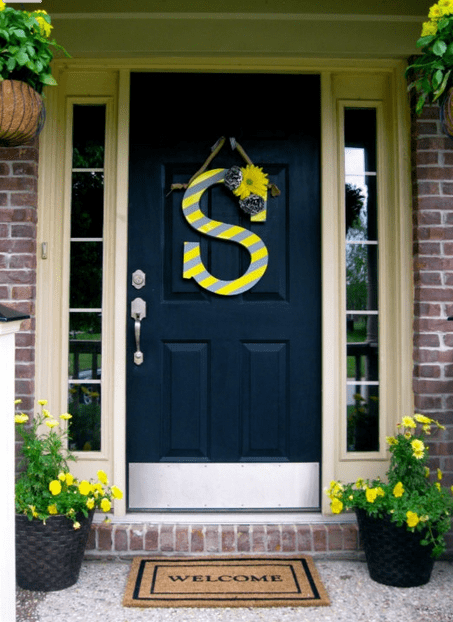 Cottage Chic
This idea is so charming. Great idea for the spring. You can actually do any kind of variation of this door decoration: a watering tin, a flower basket, or anything else that looks great and feels like spring.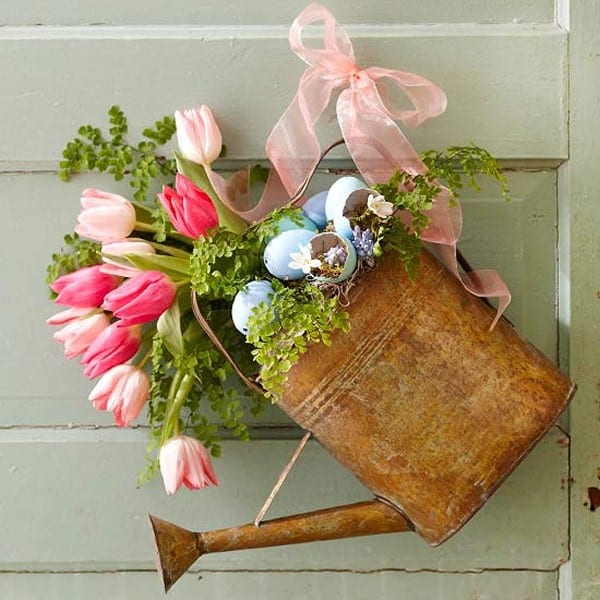 Wooden Door Hanger
While this idea is especially great for holidays, you can really do it any time of year. The fun thing about this is that it's highly interchangeable and you can give your door and whole house a completely different feel just by this one decor idea!
Antiques
Take any old antique, brush it up a bit to look great, and then use that as your door decoration! If you want, fill the antique with flowers or other colorful objects to add color AND style to your door.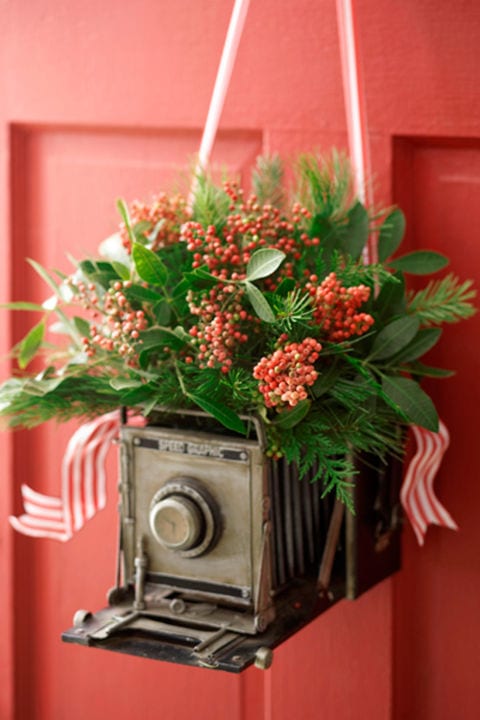 Tags
This is such a fun and cute way to add some personality to your home! Put big wooden tags on the door to be more inviitng and welcoming. The tags can have your family's name on it, or anything that is related to the season or holiday!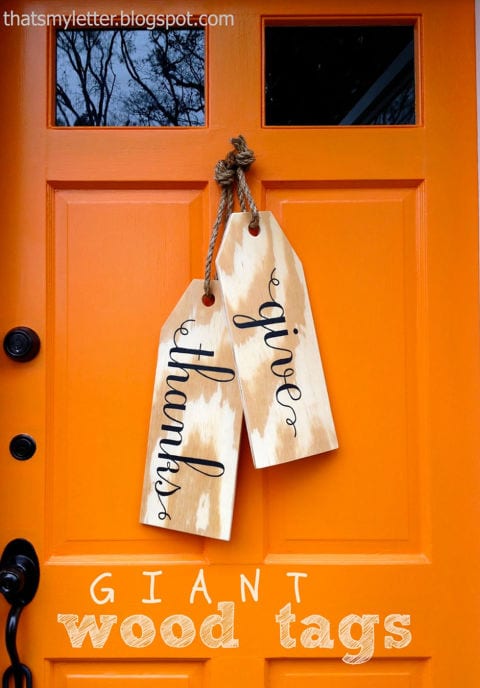 Moss
Now, I wouldn't suggest this idea all year round, but hey, if you really want to then go ahead! These moss letters are both chic and modern, so they'll really make your house look awesome. They go best when matched with a holiday, but it's not necessary.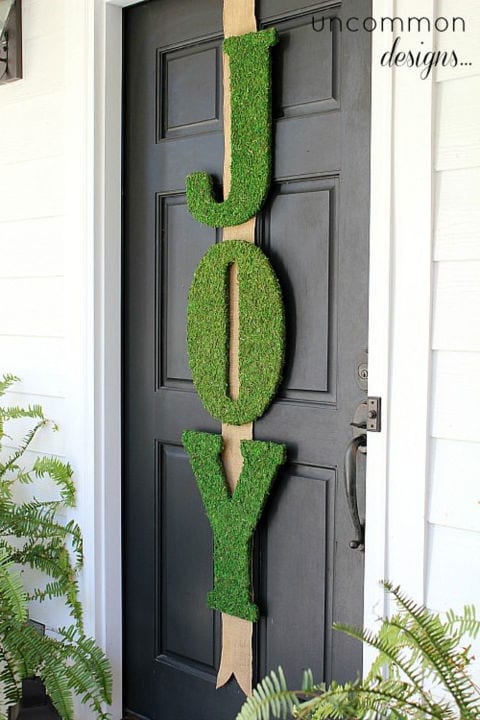 Umbrella
This door decoration is the embodiment of the saying, "April showers bring May flowers." It's obviously best for springtime, but you could probably carry it over into fall, as well, if you really wanted. Just make sure the colors match the season!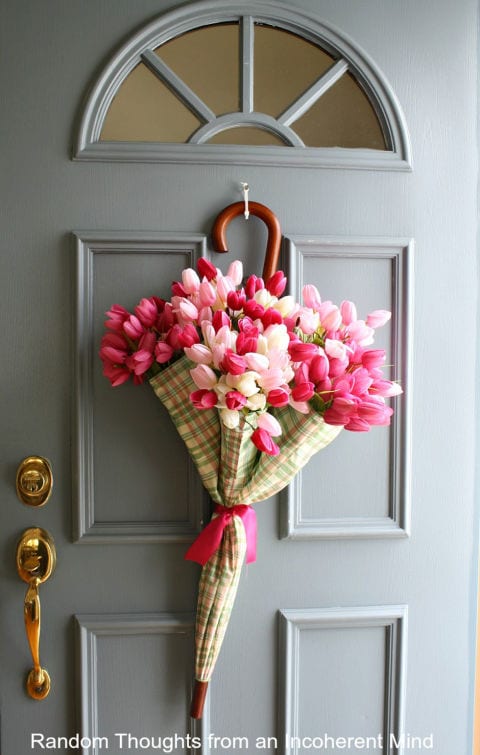 Garden Hose
Who would have thought that with a little bit of arts and crafts you could turn a dirty garden hose into a great door decoration! Add some flower, ribbons, and other crafts to make it unique and awesome!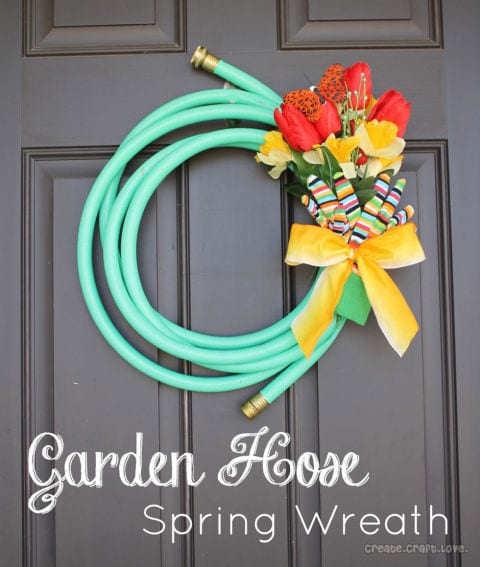 Rain Boots
This can really work for any time of the year and, if you plan right, the rain boot's colors can really accentuate and beautify your home! Fill them with dazzling flowers to make this decoration even better.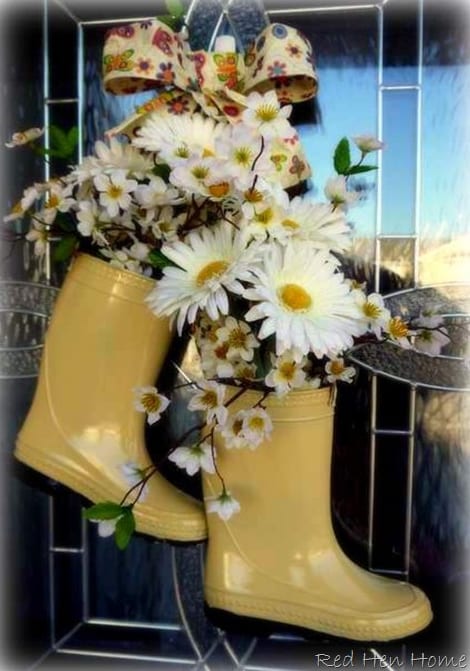 Collage
Make a mixture of all sorts of things you love and things that resemble the season by making a fun collage! Keep the colors and objects catchy and colorful!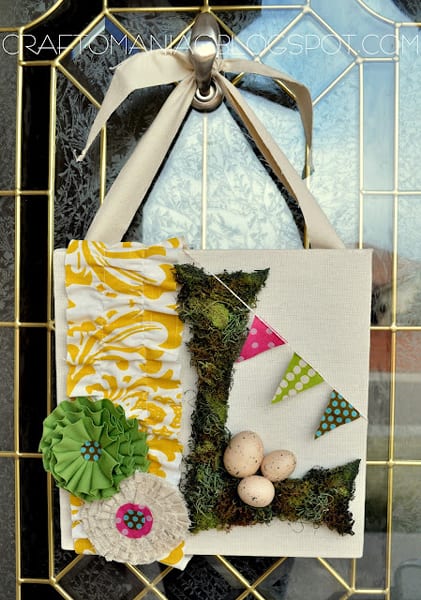 New Paint
A great and easy way to decorate your front door is by painting it! This doesn't require much work on your end and it can change the whole appearance of your entire house!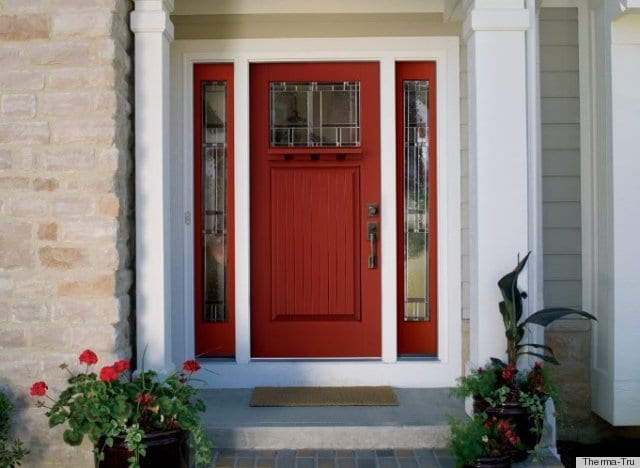 Door Knocker
Add a simple but elegant touch to your front door by installing a great front door knocker. You can also spruce up your doorbell as well; just have fun!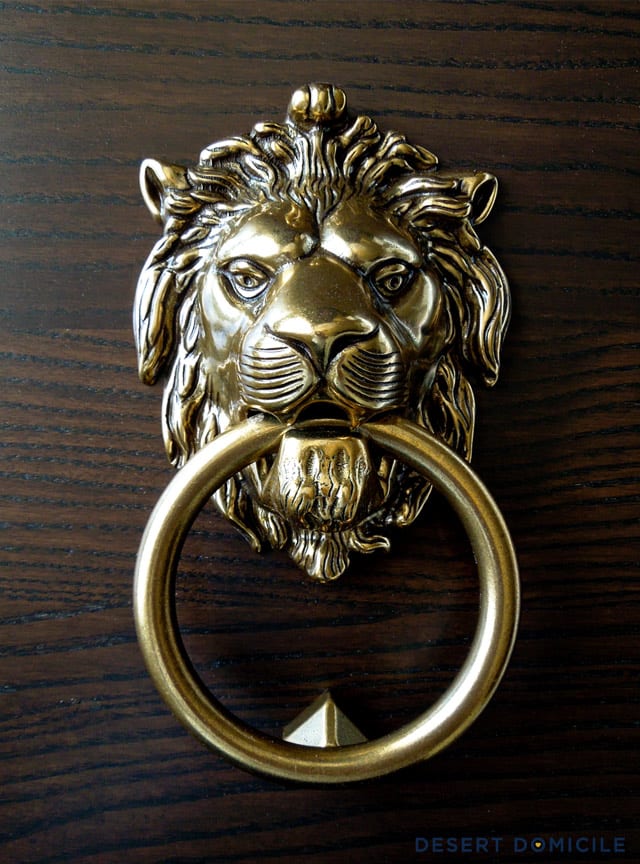 Welcome Mat
A welcome mat is both decorative and practical! It'll keep your entryway clean and also make your guests feel welcomed. Have it match your door or the rest of your house to make it even better!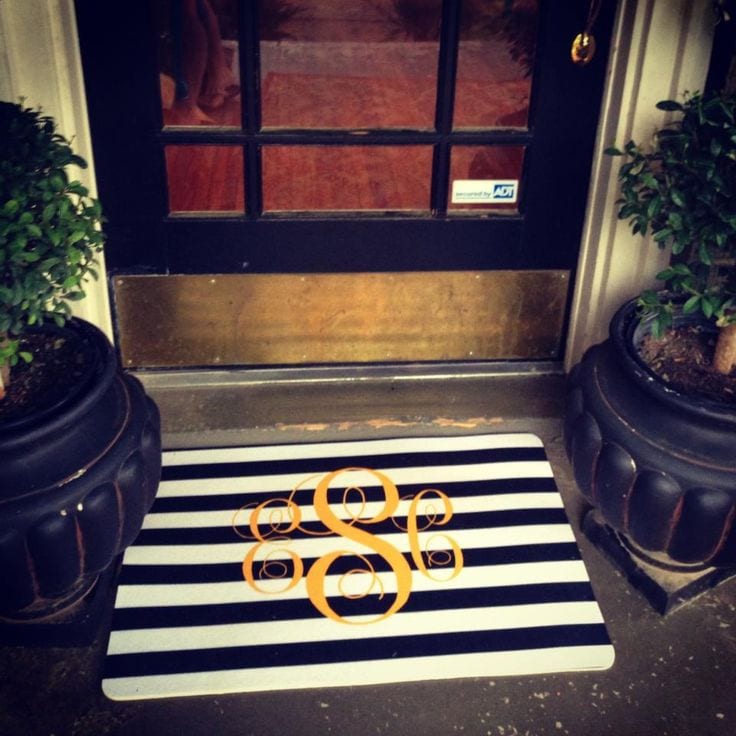 Plants
Add some color and the feel of nature with plants and other greens on your door and around it. You can hang some plants from the door or you can place them in planters and pots on the porch to make your home much more inviting.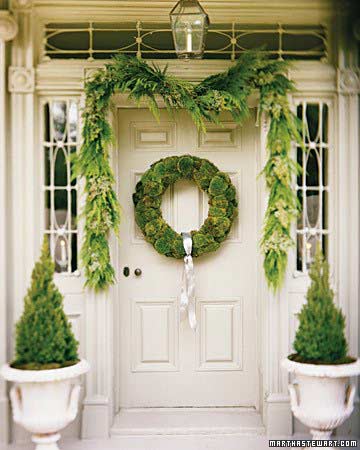 Matching Bench
Here's a way to add color, style, decoration, and comfort! Add a bench that matches the color of the door (or, if you want, the planter boxes as well). This gives your home such a unique look!