You want the welcoming area of your home to be just that—welcoming. Sometimes, especially during the winter when muddy feet are making tracks, your entryway can look like a massacre has occurred there. Here are a few tips for creating a more pleasing AND functional entryway!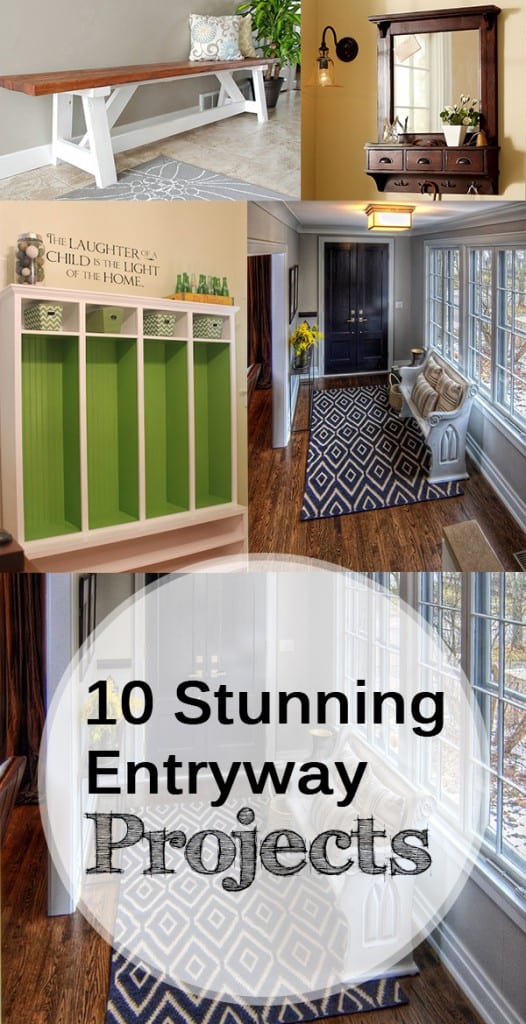 Organization
Get the shoes, coats, backpacks, and purses under control with a hall tree, shelves, hooks, baskets, and cubbies. If you give a place for everything, then it's less likely to end up on the floor.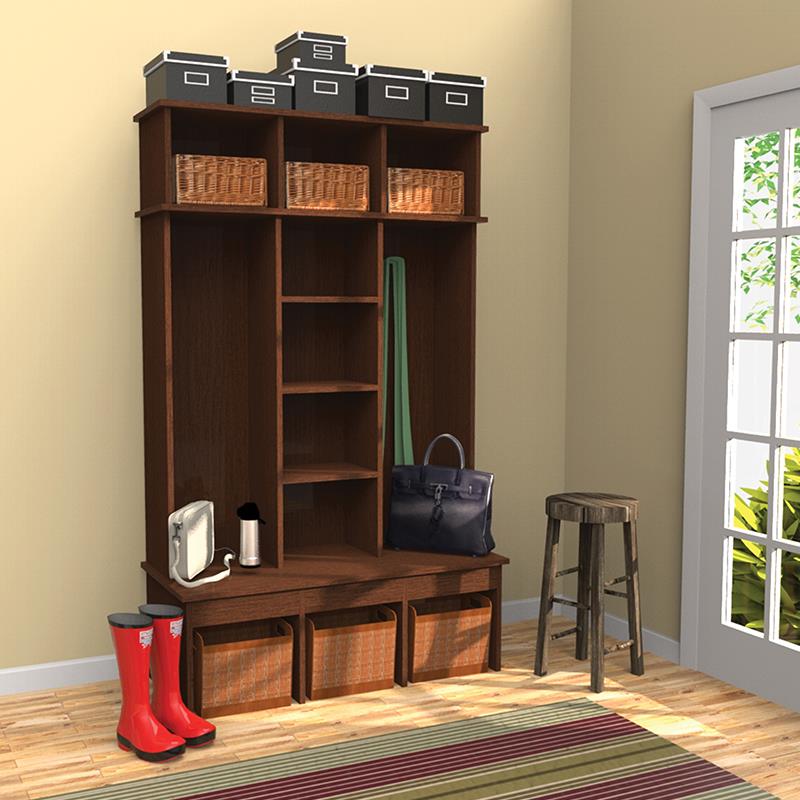 Mats
Speaking of shoes, have a feet-wiping mat outside AND inside the door to eliminate muddiness. Those don't have to be ugly—cute ones can add to the homey feeling of your entryway. You may want to have a sticky mat underneath so they stay in place.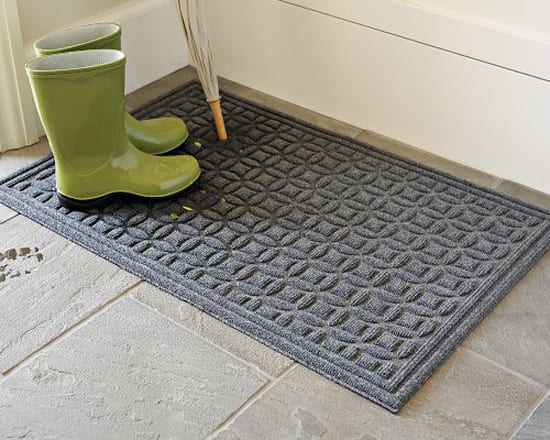 Rug
If your entryway leads into a hardwood hallway, add a long rug to make the surface cozier and more pleasant to walk on. A long rug can also help guide people into the main room.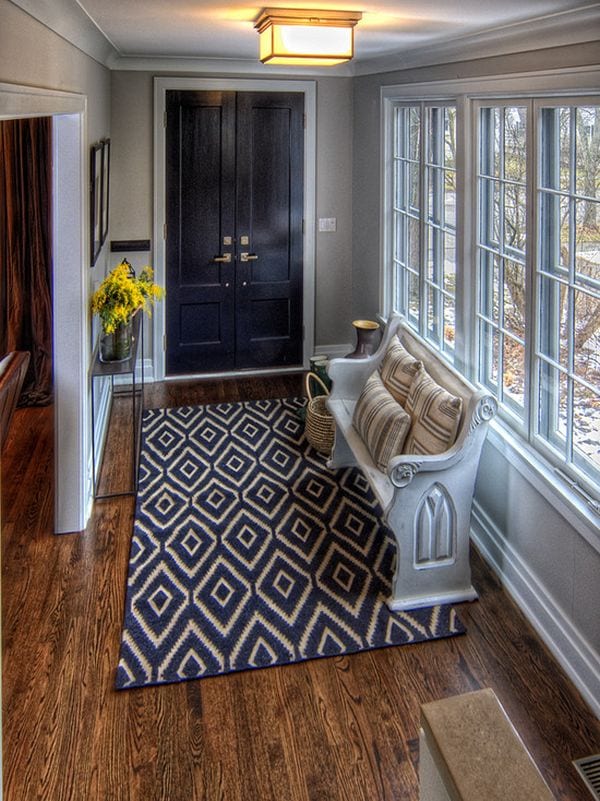 Mirror
Install a mirror right inside the door for last-minute hair and face checks before you leave the house and when you first come in. Throw in a "Hey, good-lookin'!" for good measure.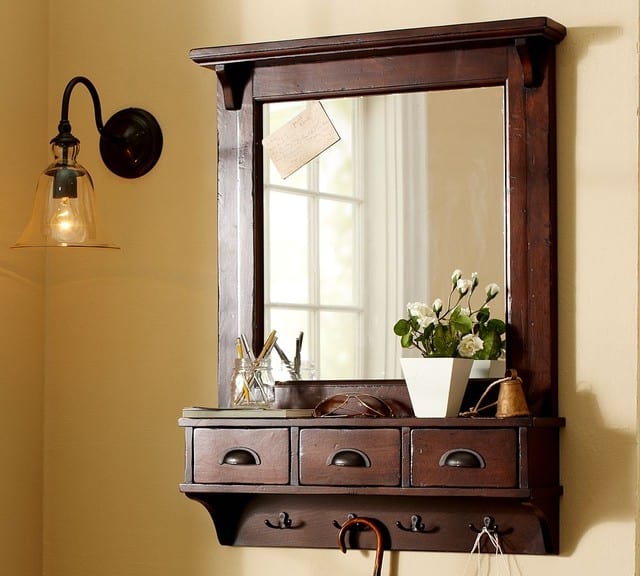 Hang Keys
Have a place to hang keys right inside the door to avoid losing them by placing them somewhere random in the house. You will be reminded to grab your keys on the way out which will prevent you from getting locked out!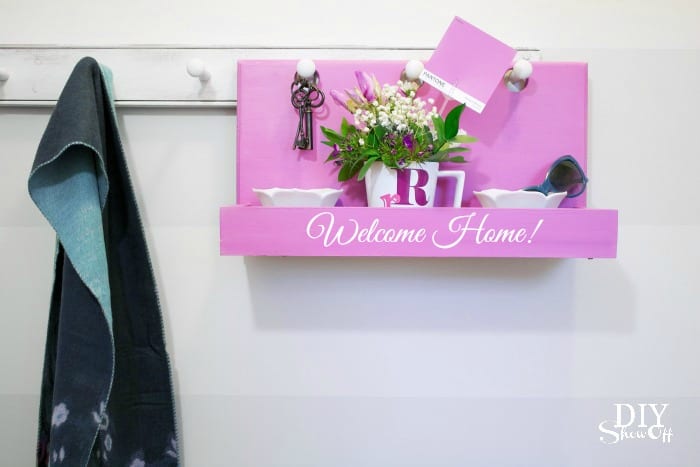 Bench
Benches are a great way to get both decoration and comfort into your entryway. If you're super creative and decorative then you could even fit in some storage and organization stuff as well!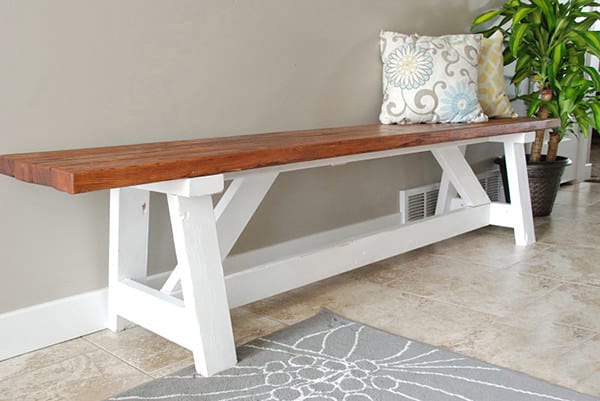 Wall Paper
If you have the time and energy, then consider putting a whole new set of wall paper in your entryway! This can help get rid of any scratches or marks for the past, but it also helps your home stay up-to-date and awesome!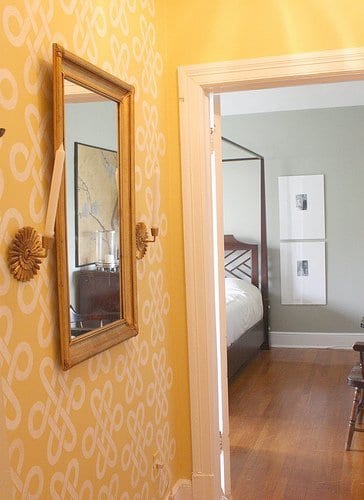 Accent Color
A simple and easy way to get some style and color into your entry way is with some sort of accent color. It can be in your storage bins, a chair, or even behind the hook hangers!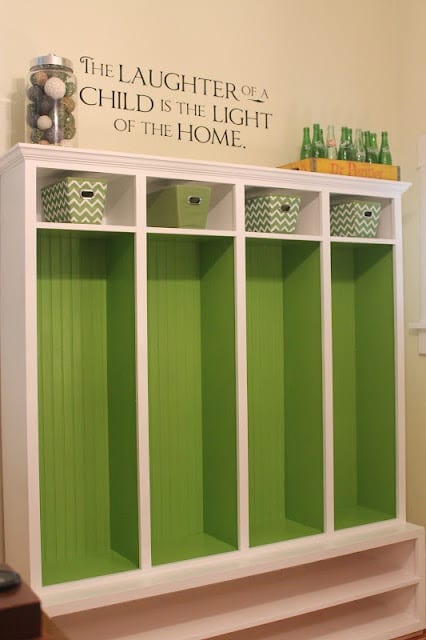 Dart Board
This is such a fun and clever way to both make your entryway fun but also utilize the space as best as possible! When it's not in use, you can use heavy-duty darts to hang scarves or bags. Or you can use it as a simple dartboard!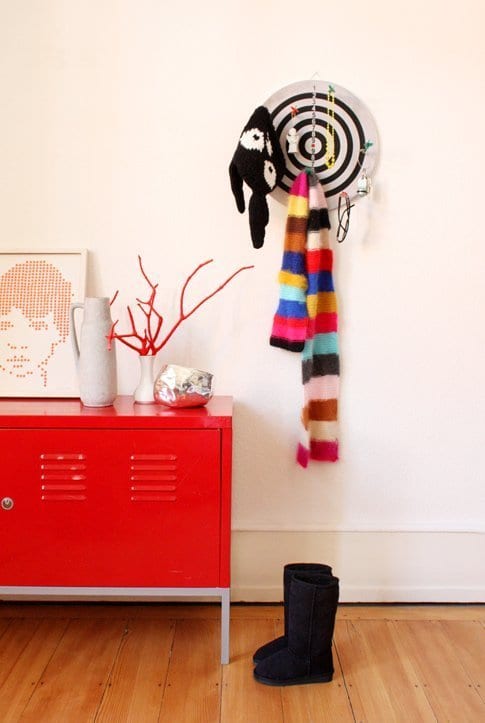 Item Holder
Instead of having to run around and find your keys, wallet, and other small items, just install a holder that will keep track of all that for you! Get into the habit of placing your pocket items there right when you get home!